I read 15 books this month.
FIFTEEN
But frankly, most of them are not worth talking about. Keep in mind that a lot of the books I read are for reviews. And those books sometimes don't come out for months. So those I won't mention. And I sometimes go on a tangent and read a series of books that would make no sense to anyone but me and a few of my similarly minded book friends.
So I'm picking 6 that i thought were exceptional or worth noting this month.
Also, I just realized that all of these books were on my Kindle or listened to on Libro.FM!
No physical copies in site. How..interesting…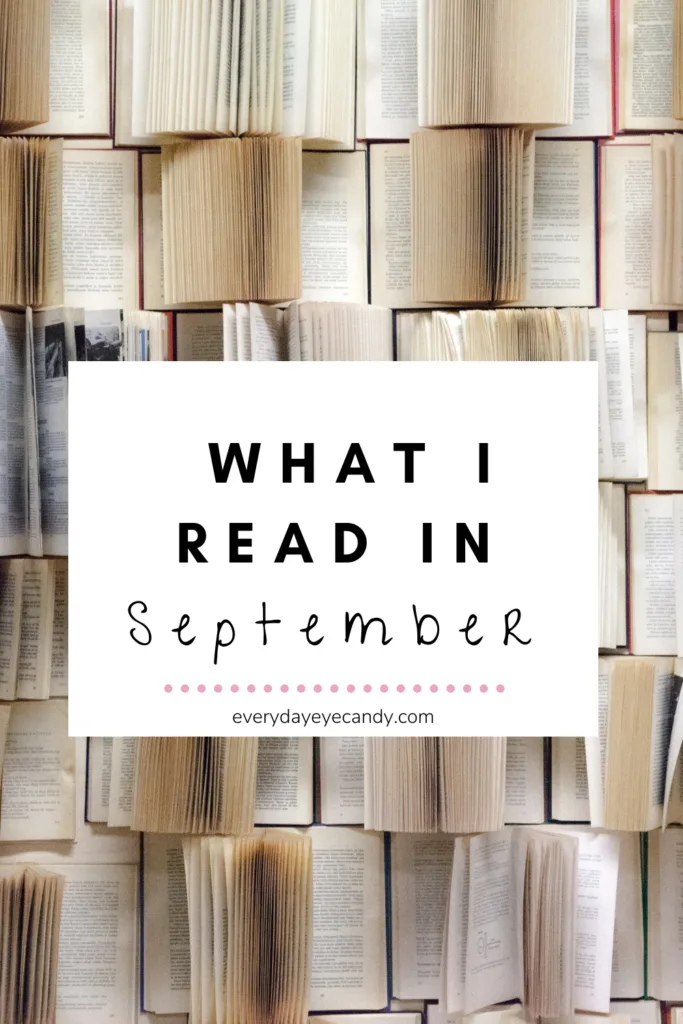 This blog post contains affiliate links. Everyday Eyecandy is a participant in the Amazon Services LLC Associates Program, an affiliate advertising program designed to provide a means for sites to earn advertising fees by advertising and linking to Amazon.com.
Things We Left behind By Lucy Score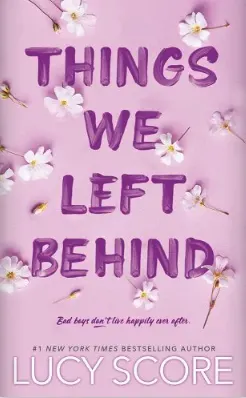 Ahhh finally, the story of Lucian and Sloan.
To say that THIS is the one I've been waiting for is an understatement. But first a little background:
For the past two books, we've watched Lucian Rollins and Sloan Walton who can't stand each other. Like literally, they thrive off of a deep seeded hate and also strangely bonded by a secret in their past.
But as we all know, there is a thin line between love and hate…
This book was worth the wait. We FINALLY get the backstory as to why these two hate each other so much and it was so well done. I say that as someone who reads a lot of series and the sometimes, the one you are waiting for just doesn't go the way we want it. ( looking at the second book in this series) .
The bickering, the history, the attraction between the two , the SMUT,( my goodness!) and the closing up loose ends of a mystery /some danger that started in this first book kept me on the edge of my seat for the whole book.
The only reason I didn't give this 5 stars is because i didn't need two epilogues and just sometimes, it was just a tad bit slow.( but only because i wanted to get back to Lucian and Sloan) . But otherwise, Lucy Score, this was the perfect ending to the series!
Rating: 4/5
Order on Bookshop.org or Amazon.com.
Under the Influence By Noelle Crooks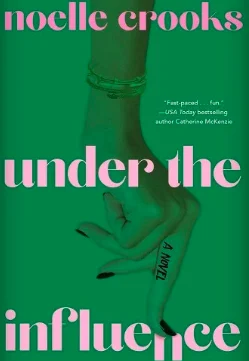 When aspiring writer Harper Cruz comes across a job posting that pays 3x her normal salary she jumps at it. The job turns out to be working for a famous self-help influencer, Charlotte.
If you follow influencers at all, you can tell who this book is based on. Spoiler: Read the authors' bio. It almost reads as a fictional expose. I kept thinking she must have signed an NDA because this would have been great as a memoir or non-fiction book.
I found myself annoyed buy Harper as she began to drink the kool-aid and annoyed by everyone else ( her fellow employees) gaslighting her.
But it was a fun read.
Rating:4/5
Order on Bookshop.org or Amazon.com
You Again By Kate Goldbeck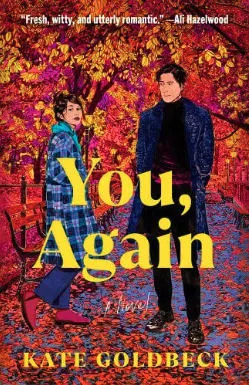 Ok so I kept seeing "When Harry Met Sally Vibes" and …. this was not it.
Ari is a struggling comedian who loves to keep things casual. Josh is an ambitious want to be chef who just wants to cook for THE ONE. It's hate at first sight. This could be because they are both sleeping with the same woman, but I digress.
This book took place over many years and many disappointments and many life upheavals for both of our characters. And over time it slowly…and I mean SLOWLY, morphs from enemies to friends to lovers.
Guys, this book was exhausting. I have read the other reviews and I know people love it but my GOD Ari was so much work I honestly couldn't understand why Josh kept trying.
The only thing that kept me going was that this was so beautifully written. I just had to finish it. Rating: 3/5
Order on Bookshop.org or Amazon.com
Get a 3 Month Free Trial for Kindle Unlimited here
XO Cody : An Opinionated Homosexual's Guide to Self-Love, Relationships, and Tactful Pettiness By Cody Rigsby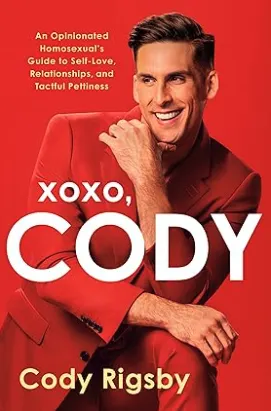 If you are a fan of Cody Rigsby's peloton rides, you will abosolutely love this book.
It is hilarious, it is insightful ,its full of good advice with a fun twist that we are used to hearing from him on the bike.
I loved that he used his life lessons with his mom, poverty, dancer life and even the pandemic to tell the story of growth and who he is today. Im sure he left so much out but this was a great read that i heard in his voice the entire time.
LOVE IT
Rating:4 1/2/5
Order on Amazon.com
Holiday Romance By Catherine Walsh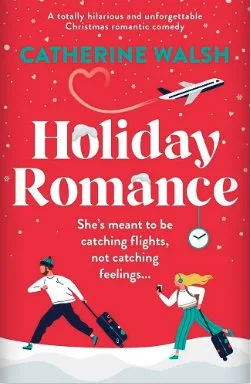 This was an adorable Christmas romance. Loved the flashbacks that showed us the build up to this strange and wonderful relationship these two had. Perfect rom com in a book.
Think hallmark.. but with kisses and sex.
I will totally read the next one.
Rating: 3/5
Order on Bookshop.org or Amazon.com
Gender Queer By Maia Kobabe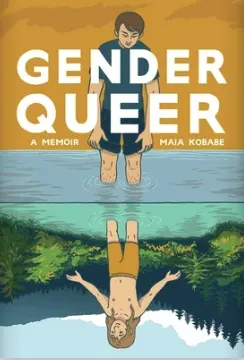 I read this book as a part of my Banned Book Club this month. It's the number one banned book in America right now. A graphic novel, it started as a way to explain to eir family what it means to be nonbinary and asexual.
While I found the book interesting and very very informative in terms of learning more about being nonbinary and asexual,I am not a Graphic novel girl.
And i will say that some of the graphics were a bit jarring, even though in context, they made sense.
I personally would have enjoyed more if it was NOT a graphic novel.
But I can see how this approach and this book is good for someone who is struggling with gender identity. Because I really do think it's important for kids to see themselves in the books that they read. To know that they are not alone.
Rating: 3/5
Buy on Goodreads.com or Amazon.com
A Word On My Rating System
5/5 stars: Couldn't put it down, loved it. Will re-read. Will recommend to any and everyone. Will have a place on my bookshelf
4/5 Stars: A Solid book. I really really liked it. Or it or it made me think. I would recommend.
3/5 Stars:Not the best thing I've ever read but I finished it and most likely it was enjoyable. If someone asked, my response would be, yeah it was ok. Or, it was cute. Probably wouldn't read it again.
2/5 stars: This is usually the lowest rating I will give. Means I didn't really like it, but finished it because I felt I had to. Usually a book that disappoints me in some way. If someone asked I am quick to say: don't do it.
1/5 Star: true WTH moment in reading. I usually list out the reasons why. Could be a DNF.