So, if you are looking for last minute Mother's day gift ideas, you are in luck! Check out this list of gift ideas that mom will be sure to love.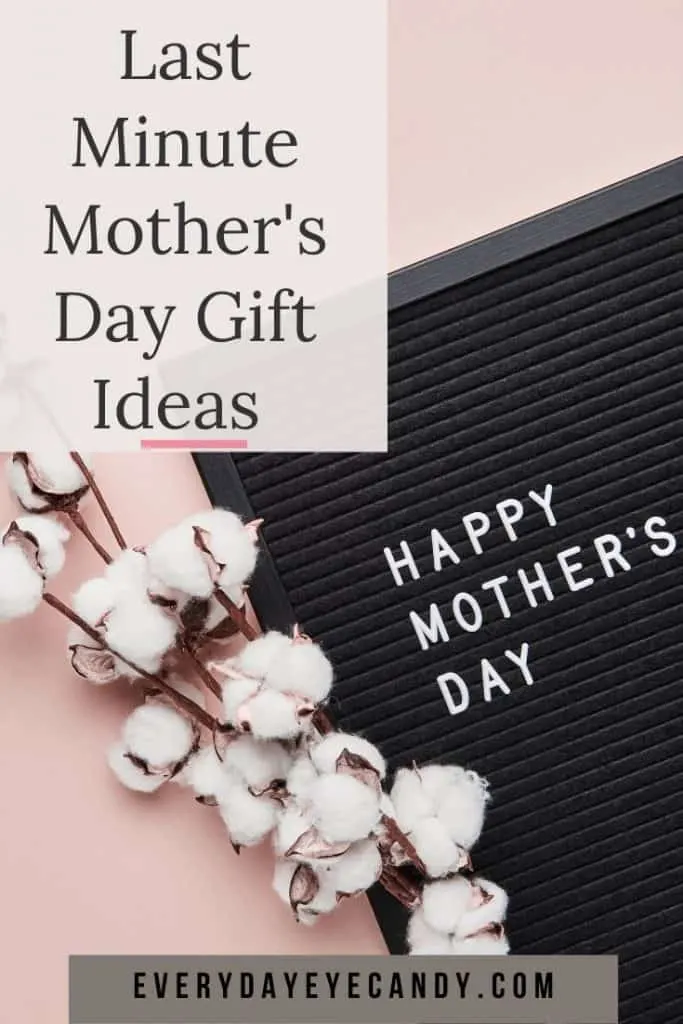 This post contains affiliate links
I don't know about you, but Mother's Day snuck up on me! I've been loosing track of days trying to keep up with work, virtual school and all the rest.
But, Mother's Day is Sunday! And we still need to celebrate our moms!
So if you are last minute like me, I've got 10 last minute gift ideas for moms! Check it out!
Last Minute Mother's Day Gift Ideas
Photo Credit: shopstyle.it
A Target Gift Card! The best thing about Target gift cards( besides the fact that its TARGET) is that you can send them via email. So no worrying that your gift won't get to mom in time!
Photo Credit: Masterclass
I know you have seen this ad's around, and if you love gardening or your mom loves gardening or is even thinking about gardening, this is the perfect gift. Luckily, there is a gift option where you can gift this class( or any other class on Masterclass).
Speaking of plants, if your loved one is also a plant mama, Plants.com is an easy way to make all her dreams come true.
Give the Gift of Kindle Unlimited. Kindle Unlimited is a subscription service For a monthly fee of $9.99 after a free 30-day trial, your mom ( or you if you forward this list) get access to one-million-plus eBook, audiobook, and magazine titles.
Photo Credit: atlascoffeeclub.com
The perfect gift for the coffee lover in your life. Each month, they get a gourmet coffee from around the world, brewing instructions, a postcard from each country and a new adventure in every cup!
Photo Credit: www.1800flowers.com
Listen, you are going to pay a grip for shipping, but 1800 flowers, ProFlowers, Bouqs all are running specials for mother's day. No mom will ever turn down flowers.
Photo Credit: www.birchbox.com
Gift a 3 6 or 12 month beauty box to the mom in your life who loves beauty and makeup.
Photo Credit: www.calm.com
Give you mom the Calm App subscription! From their website: Share the benefits of better sleep, relaxation, and mindfulness. Each gift card unlocks a year's subscription to Calm Premium with unlimited access to our growing content library
Photo Credit: marthastewartwine.com
If she loves wine, this is the perfect gift! Send a Martha Stewart Wine Club membership! Wines that have been hand-picked by Martha Stewart. You can get 6 to 12 selections every 6 or 8 weeks.
Gift a 1 3, 6 or 12 month subscription! What I love about it the most, is that if you get a book you just don't love, you can swap it!