Summer is here!!!!!! And it's so important for us to stay hydrated. I admit to having a problem with drinking water. I don't mind the taste, but after a while, it tends to get boring. But in my quest to develop healthy habits, I know I need to up my water intake. But plain ole water can be…boring. Enter fruit infused water.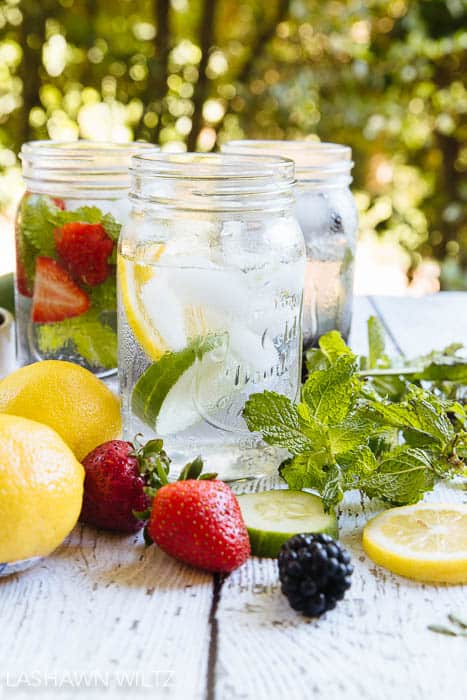 Fruit infused water is so easy to make and the possible combinations are endless. I mean, you can literally add anything and make great tasting water.
And thanks to Pinterest and a little creativity, I've come up with my 3 Favorite Fruit Infused Water Recipes
And they are DELICIOUS.
1. BlackBerry and Sage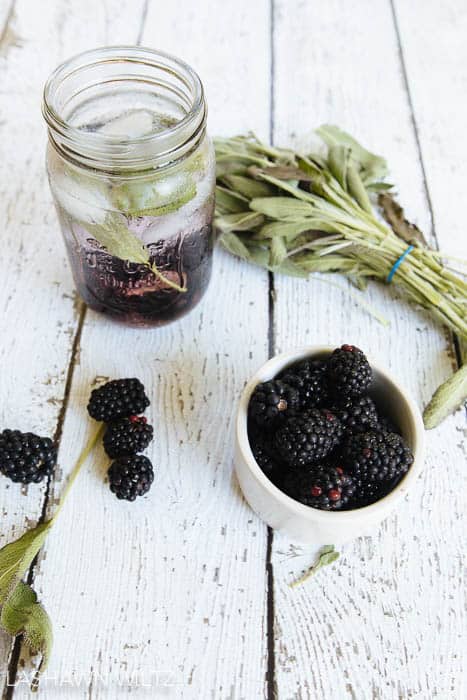 When I first saw this one, I was skeptical. BUT it not only makes a beautiful infused water, but it tastes great too! The pairing is unusual, but it works. Add to the bottom of your pitcher and drink up. The combo is really refreshing and is now one of my favorites.
2. Strawberry and Mint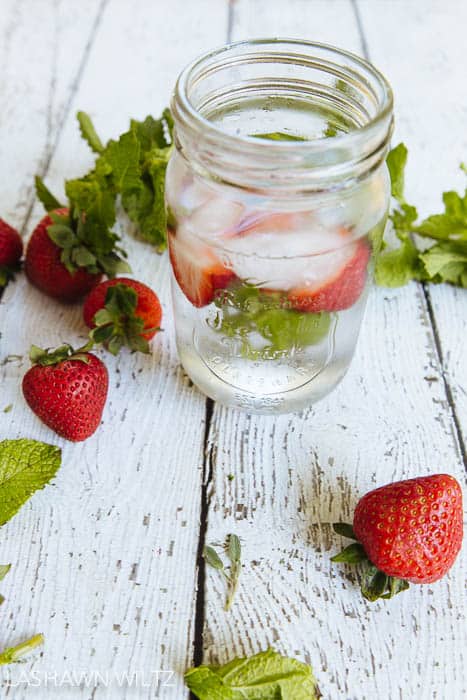 Most fruit infused water recipes involving strawberries usually include basil. BUT I didn't have any basil in my garden, but what I do have it LOTS of mint. The sweetness of the strawberries combined with the coolness of the mint is the PERFECT combination. Make sure you tear and squeeze the mint leaves to release the flavor. This combo is so refreshing on hot days.
3. Cucumbers and Lemon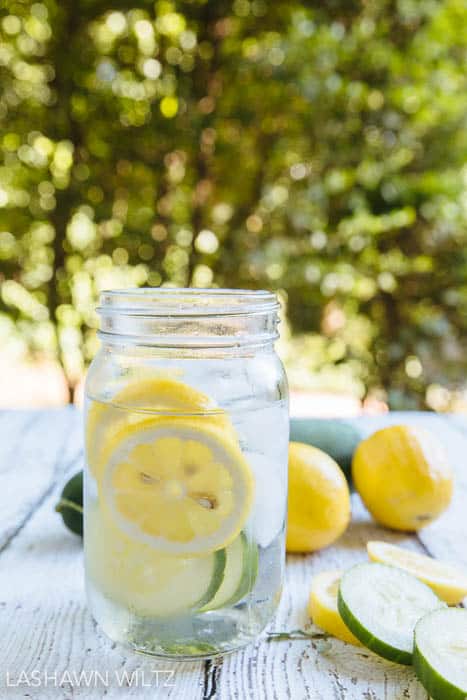 This is classic. Haven't you seen this one in your massage parlor or spa? The combo of lemon and cucumber combines to make your infused water so refreshing! Since this was the first recipe I ever tried, I will always be partial to it.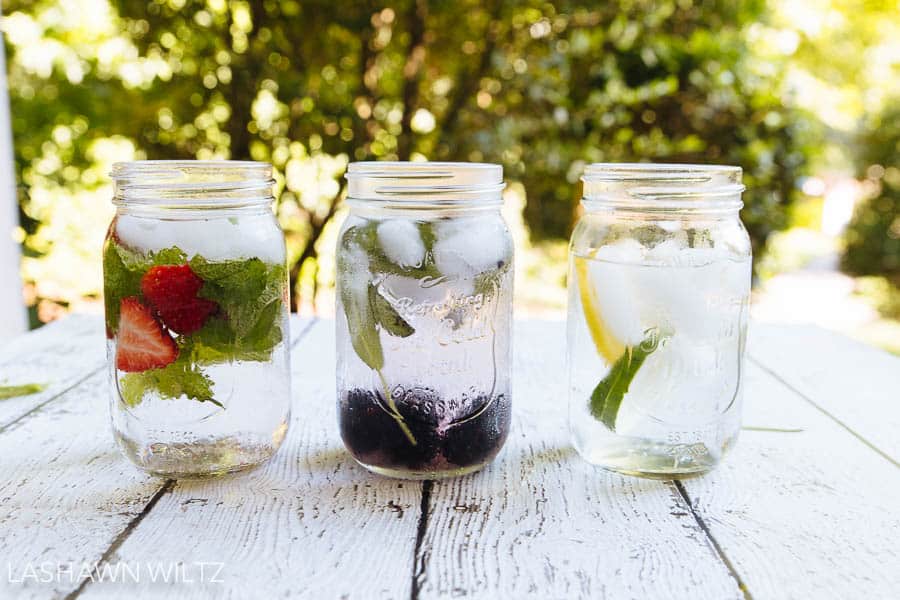 So there you have it. My three favorite fruit infused water recipes. Have you ever tried fruit in your water? What are your favorite combos? Share in the comments!