If you know me at all, you know that October is my abosolute favorite month.
And that usually, I do my own October Photo a Day Challenge every October. This year, the October photo a day challenge is here! But included in the Cherish Everyday 365 project!
Which mean we still get to take photos everyday in October, just with a larger commutity of like minded folks!
I love doing this one because it's so fun to see this time of year from the perspective of folks all over the world.
Here are the October Photo a Day Prompts…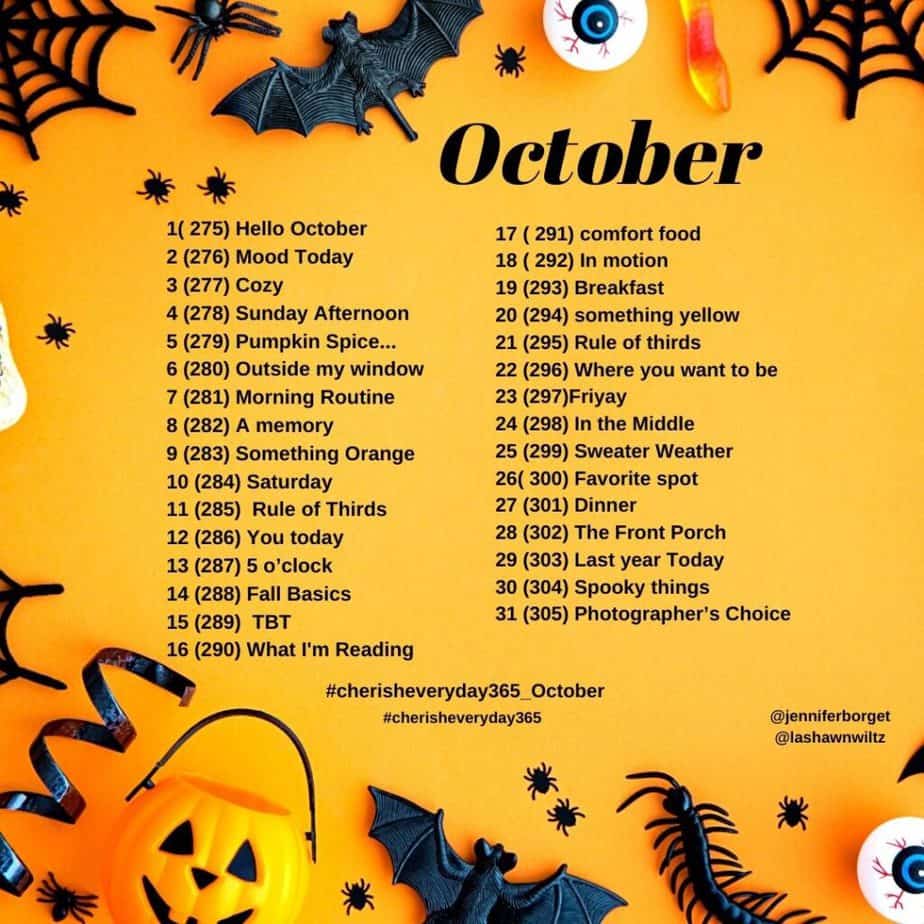 HOW TO JOIN UP:
It's Simple: Just check the list every day and take a photo using the prompt as your inspiration.
Then, share your photo on Instagram using the hashtag #cherisheveryday365_October or just #cherisheveryday365.

Go through the #cherisheveryday365 hashtags to like and comment and be a part of the community.

If you need an easy way to remember the prompts, CLICK here or the photo above to download it to your computer or your phone. OR just take a screenshot and save it!
I can't wait to see what you guys share this month!
If you want to know more about how to complete a Project 365, Head to our January post for details.