You all know that I have started and stopped my Project 365 this year with my Canon 6D
WAAAAAY too many times to be comfortable discussing.
BUT.
Over on Instagram, I've been chugging away since last year and on Friday, I completed a Project 365 with my iPhone.
I am so proud of me!
When I look back on the photos of last year, it is AMAZING to see the photographic journal of our lives that I created. I can see changes, events, happiness, sadness and ALL of the simple mundane everyday things that I want to remember.
Of course, I'm going to keep going.
Because when I looked back at all of these imperfect photos taken with my iPhone, I am reminded that once again, that it's not really about the camera. Or how I found the perfect light, or the perfect settings. It was about finding imperfectly perfect everyday moments and documenting them.
I am so happy that I gave myself this gift.
All year long, I used the Collect App to capture all of the photos. And now, I'm going to print all of them out with Artifact Uprising.
So do yourself a favor: DO A PROJECT 365! Do it with your iPhone, do it with your point and shoot, do it with your DSLR, or use them all.
BUT DO IT!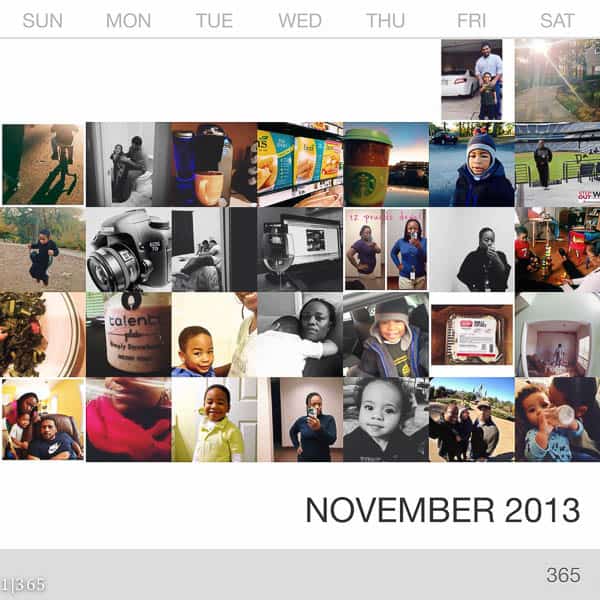 *This post contains affiliate links. Thank you in advance for supporting Everyday Eyecandy*
PS: The Everyday Eyecandy newsletter goes out this morning. Have you signed up?