Do you have screen time rules for your tween? Keep reading if you are looking for ideas on what rules to set and what parental control apps you can use to monitor their devices and keep your kids safe online.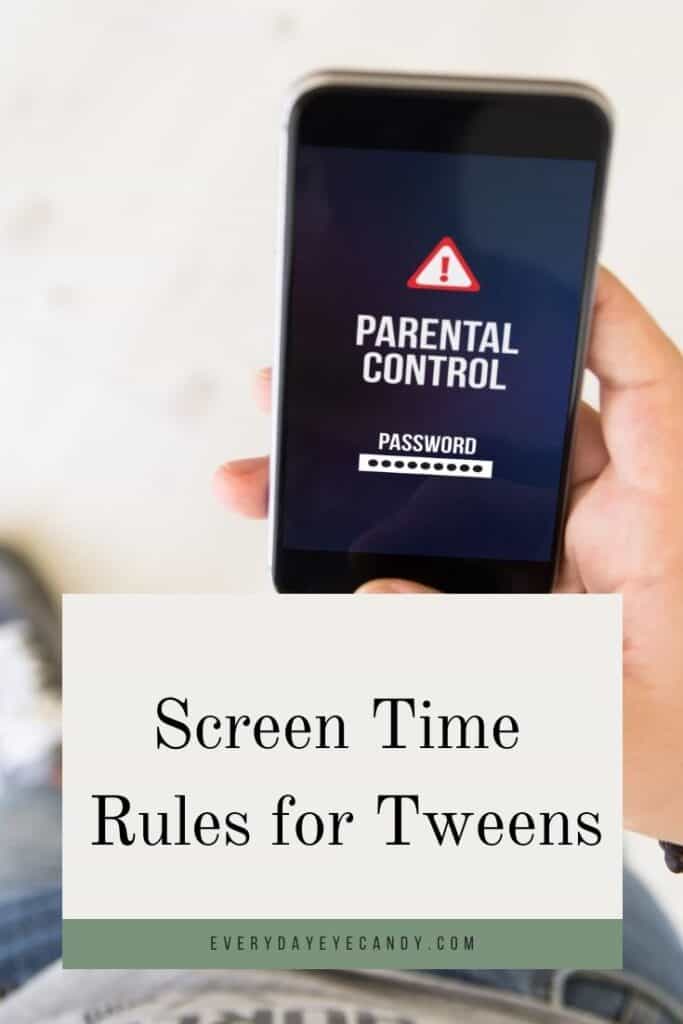 So Pookah got a phone for his birthday. As soon as poeple found out, they immedietely started sending me their rules, contracts for phone use and parental control apps.
I was overwhelemed!
So I sat down, thought about MY tween and our household and came up with a few screen time rules of our own.
Disclaimer: Our house is big on: I can trust you until you give me a reason not to. Pookah is pretty truthful, so I'm not as strict as some. But as you read, you will notice I have safeguards in place.
Screen Time Rules for My Tween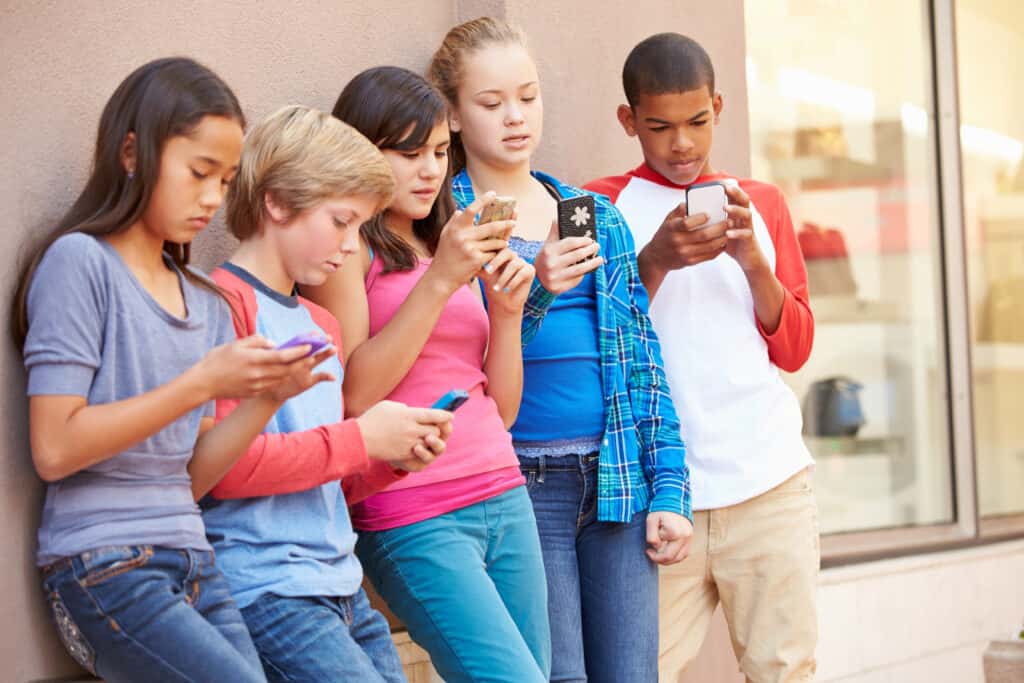 So lets get to it.
With the pandemic and being at home right now, we ( including our kids) are all using our devices more than we were. It's a necessity: we zoom for work, the kids zoom for class. We facetime friends we haven't seen and so do our kids. The weather is getting cold, so we watch more movies than going outside.
SO DO OUR KIDS.
But of course, there is that little voice that still attaches the amount of screen time your kids gets to the quality of your parenting.
But I think with reasonable limits, we can find balance between letting our kids have their screentime for social interaction and entertainment, and still making sure they have a life..off of screens.
Enter screen time rules.
One of the first things I did before Pookah even touched the phone, was to make rules and to agree on them with my husband.
Because both parents need to be on board friends.
My 5 Hard and Fast Rules for Screen Time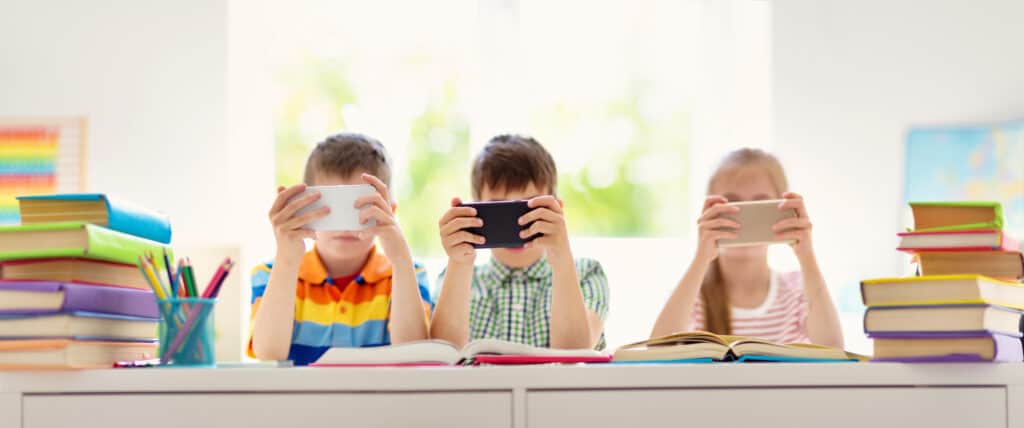 1. I need all the passwords to your device.
Listen. Since technically, I own it, I need to be able to open it and see what's up at all times. Not because I don't trust him..but because I don't trust the world. And just the thought of Mommy or Daddy being able to go through the phone at any moment..can keep a kid on his toes.
2. No Phones During School Hours
The phone lives in my office during school hours. Not because I don't trust him not to get on it when I say: Don't get it on.
But because all those dings for apps and text messages and facetime calls from kids whose parents DON'T have rules. Virtual schooling is hard enough, no need to have extra distractions.
I'm trying to figure out what I'm going to do when they eventually go back….But for now, this is the deal.
3. No Device Use after a Certain time of night or before sunrise.
All devices linked to Pookah automatically cut off at a certain time each night due to the Family Controls app with have with Xfinity (our internet service). We already had time limits and a schedule set up for the Playstation, so I just added the phone and gave it it's own schedule.
( Pookah cannot play his playstation until Friday after school so that is why the phone needed a new schedule)
4. No Devices During Dinner
Listen. My child will randomly watch Teens Titans Go on his phone at dinner BECAUSE HE CAN. But this year especially, we tried to make a rule of no screens during dinner. Even for the adults! LOL
5. If Grades Fall, privileges gone.
It really has nothing to do with the phone. But its incentive. I want him to understand that using his phone is a privilege. And that school is the priority.
Keeping Kids Safe Online. AKA: Parental Control Apps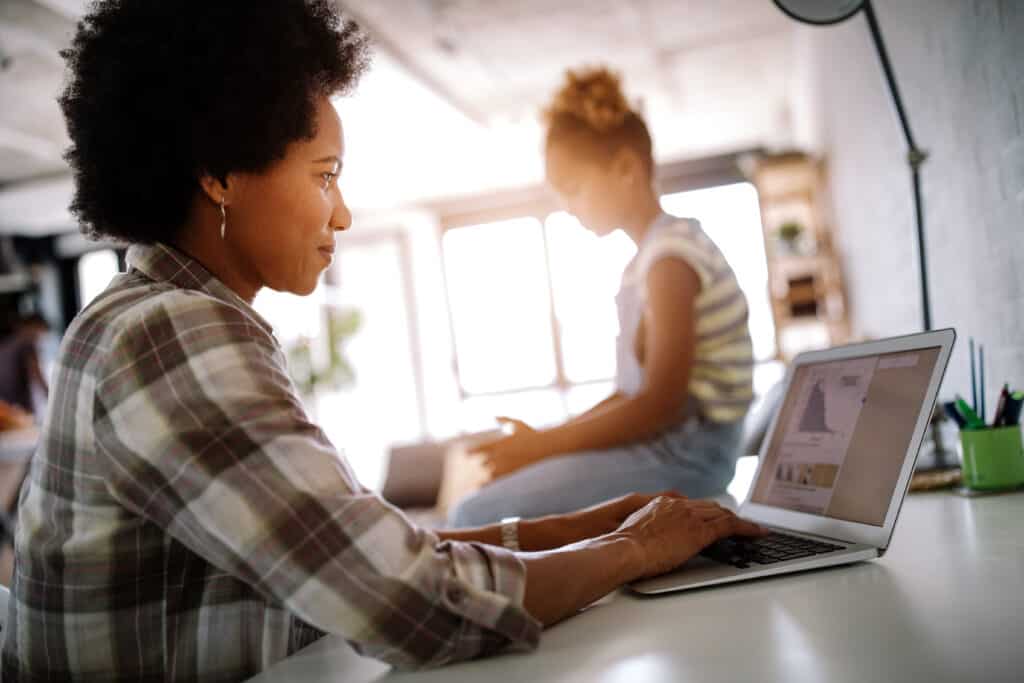 So listen. I'm adding these because they are necessary. Not because we don't trust our kids, but because we don't trust everyone else.
But this can become an issue of trust between you and your child.
There are apps that allow you to regulate how much time they spend on devices, set schedules, block websites, request check ins, and monitor text messages.
It all depends on how much control you think you need.
I'm listing the top 5 that I considered, their price ranges and what they each are capable of.
Easy to set up, Bark uses an algorithm that watches for warning signs in social media( Instagram, FB, Snapchat AND YouTube) posts, emails, text messages, and photos.
Yes, it sounds like a LOT. BUT, Bark will only alert you to posts or photos that it flags as being potentially dangerous. That way, you can stay tuned, but not be in each and every post unless you are just that parent.
Price: $99 per year makes Bark one of the most expensive parental control apps out. But you are paying for that comprehensive algorithm. It does have a 7 day trial, and the chance to pay monthly. AND you can use the app on unlimited devices.
I think Qustodio works best for parents of Teens. It offers panic button that kids have access to on their smartphone. When they hit the button, parents get an instant alert and location tracking helps you to pinpoint exactly where the kid is.
Qustodio also has advanced Facebook monitoring and gives you access to your child's messaging, posts, and photos. If your kid has an Android device, you can track calls and texts and block any contacts you deem inappropriate.
Price: The premium plan starts at $54.95 per year to monitor up to five devices, $96.95 per year for up to 10 devices, and $137.95 per year for up to 15 devices. Sign up for the free plan try all the premium features.
OurPact appeals because it gets your kids involved with managing their daily allowance of screen time that you give them.
It will block the majority of apps on apple and ALL on android. But the website filtering blocks porn.
BUT it can't monitor calls or texts.
Something to keep in mind if this is something you need.
Price: The free option of this app only allows you to limit the Unless you the window of time during which your child can use their device.
OurPact Premium is $6.99 a month and lets you add up to bumps 20 child devices. It includes unlimited manual blocks, unlimited automated block schedules, text blocking, web filters and family locator.
OurPact Premium Plus, at $9.99 a month, delivers everything the service has to offer, include screenshot captures.
Net Nanny tracks your child's current location, location history, set time allowances, block several apps on iOS and all on Android. There is also screening software that works within social media apps like Instagram, TikTok and YouTube so that you don't have to block the apps entirely.
It also has instant reporting of online searches and real time alerts on Porn, suicide, weapons and drug related content.
BUT, Net Nanny cannot monitor calls or text messages…yet.
Price: $79.99 a year for the five device protection plan which can include Android, iOS, and Kindle Fire ( PC Mac and Mobile). There is a 3 day free trial.
Kaspersky Safe Kids let's you monitor your kids activities on PCs and Macs as well as Smartphones. The location tracking, web monitoring and device scheduling works with both iOS and Android .
But the apps management is limited on iOS and the iOS app can't monitor calls or texts at all.
Also, a feature that lets you cloxk specific YouTube Searches and review YouTube Search history ( if you are a paid user) workons on Widows, iOS, and Android, but not on Macs.
Price: $15 per year with a 7 day free trial.
So which one you chose depends on how much you want to know about your child's online habits.
I went with the trials for Bark and Our Pact. Initally, it was because both of them were recommended by friends who i trust and a lot of my insta community.
I was initially leaning towards the Premium version of Our Pact. Simply for functionality and the ability to see the screenshots if I wanted to. For Bark, you have to attach your kids phone to your computer everyday and upload the info to see what they have been up to.
But there is no app to upload to their phone in order for it to work. You can, but it's not necessary.
But with Our Pact, you have to have the screen recording in the app running constantly to get screenshots of their phones, which is the main draw of the premium plan.
I'm leaning towards Bark. Simply because #1, i really don't need to SEE pookah's screen. And i like the algorithm based idea of bark. And since i get his phone everyday during school, it's easy to upload to see what he's been up to.
I'm looking at this app not as a control what my child is doing, but more of a quality control type thing. I don't want to be all in his busiess. You have to learn to trust your kids to do what's right.
But I also recognize that this online world is crazy. It's more that I want to protect him from others and stuff he's not quite ready for as a tween. And an app like one of the above will help me do that.
So when the trials are up, I will most likely be going with Bark for my Parental Control App!
Which one have you tried? Do you have screen time rules for your tween?