So last year, I made my way to THREE blogging conferences. I was disappointed in two and pleased by one. You see, this isn't my first rodeo anymore.
After you have been blogging for a while, there comes a time when you go to blogging conferences for only a few reasons:
to meet with brands
to meet up with old friends
to network
or to teach a session.
Last year, at all of the conferences, I met with brands, I met up with old friends, I networked and I swore that I wasn't coming to another blogging conference unless I was teaching a session. ( or one was in New Orleans, but I digress….)
I put it on my vision board BEFORE the end of the year. ( In November as a matter of fact)
I wrote it down.
And then..the call to speakers for Blogher came and I took a HUGE leap of faith and applied.
And I am so happy to announce that I AM SPEAKING AT BLOGHER!!!!!!
My session is on Friday afternoon and it's called Be a Better Instagrammer.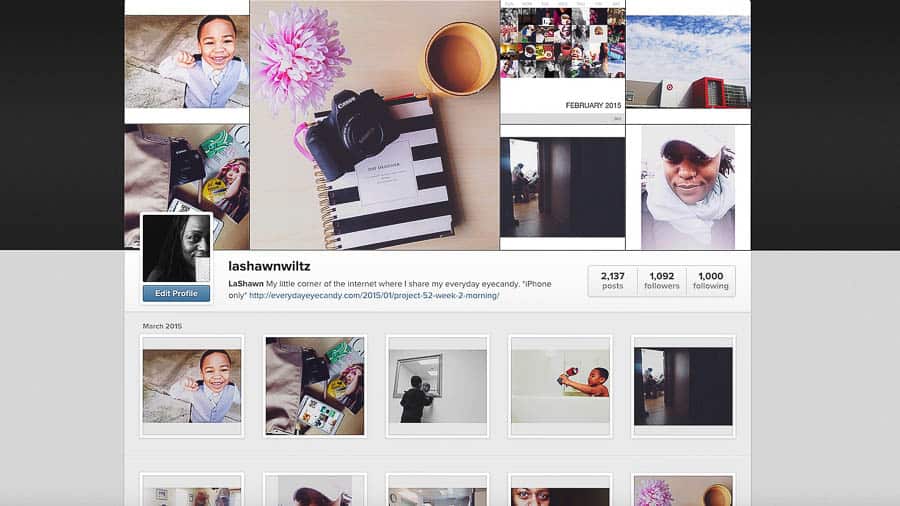 I'm so excited about that because I love Instagram, and I can't wait to share all my thoughts and tips with everyone.
Make sure you are following me on Instagram at lashawnwiltz
Check out the rest of the agenda here.
Aaaand, if you haven't gotten your ticket yet, if you are a friend…family.. devoted reader..stalker….here is a link for 30% off your BlogHer ticket!
I hope I see you there! And if you are, take photos of me! I want to see! LOL