Happy Cinco De Mayo!!!!
I love these vegan tacos that I made a while back…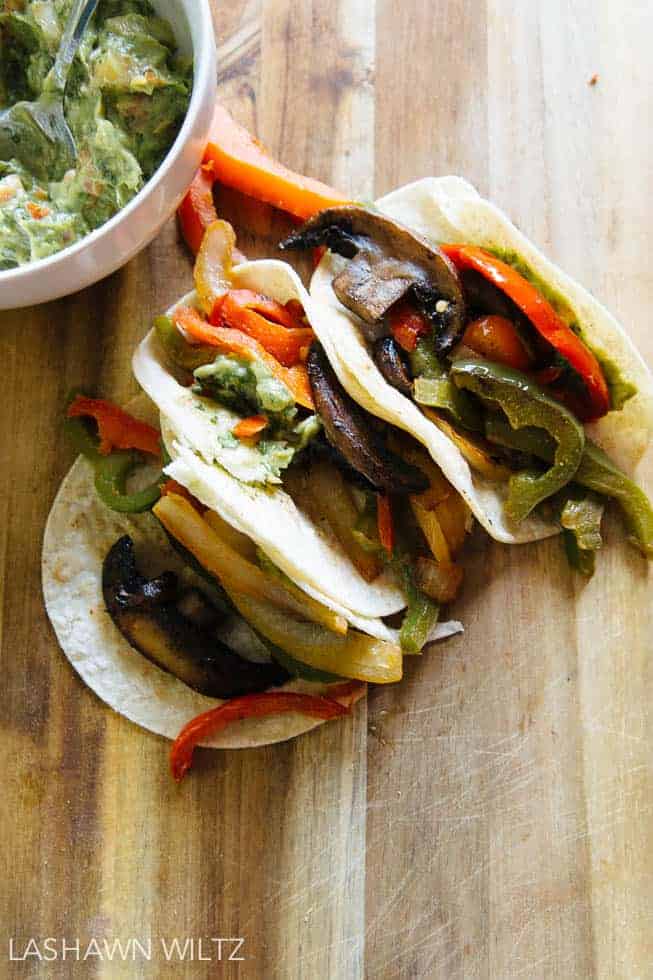 Last summer, C-Dub had me convinced that being Vegan was what we should be. He argued me down, so we tried it. And….I found that I really really really love a good steak…and cheese….
I mean, not like all the time, but every once in a while.
So we gave up on being Vegan. But while we were experimenting, you might say, I created a lot of recipes that I know that I will continue to use. One of those experiments were these vegan tacos and they were…so good. It's so easy to make and only has a few ingredients!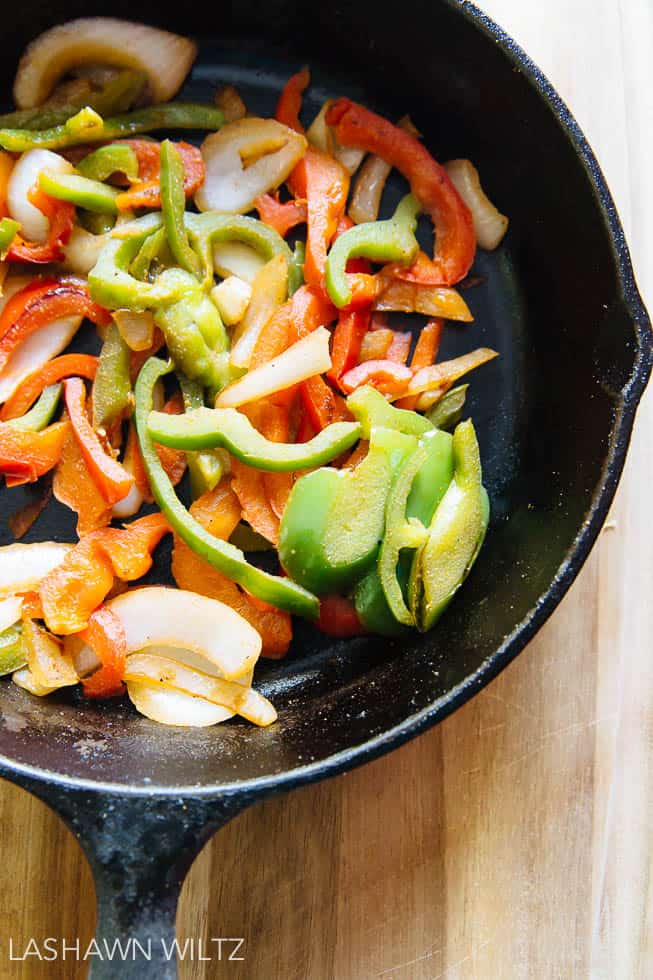 They key to making me forget they were vegan were the Portabella Mushrooms. They are a great substitute for steak/meat.
These are really really good guys!
You don't have to make your own Guacamole to go on it, I just chose to because I have always hated guacamole..until I made my own.
So since it's Cinco De Mayo, I thought I'd share my vegan taco recipe along with my homemade guacamole one.
Both are quick and easy recipes for you to enjoy!
Happy Cinco De Mayo!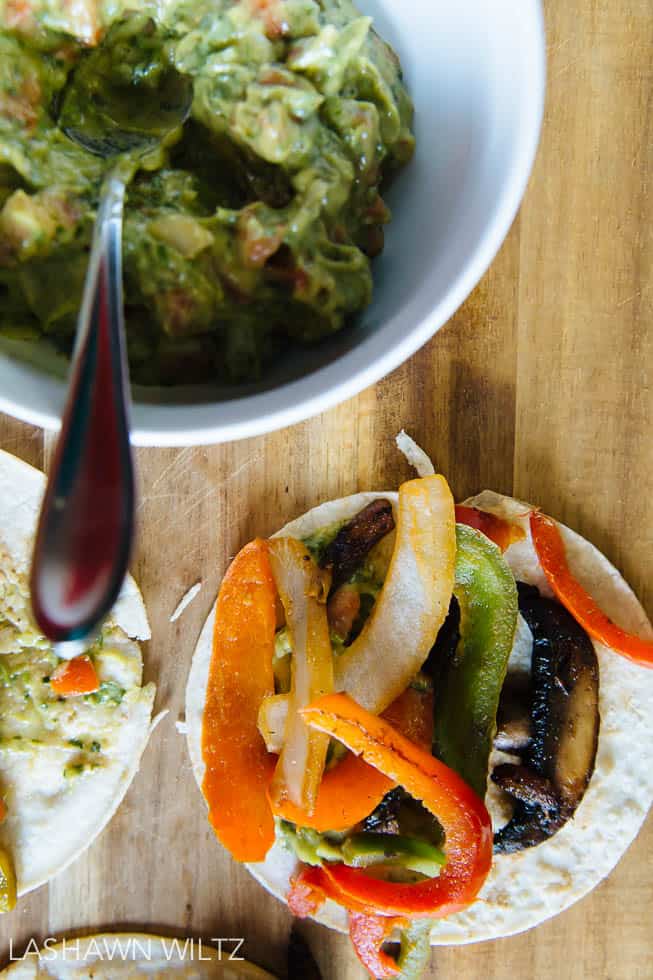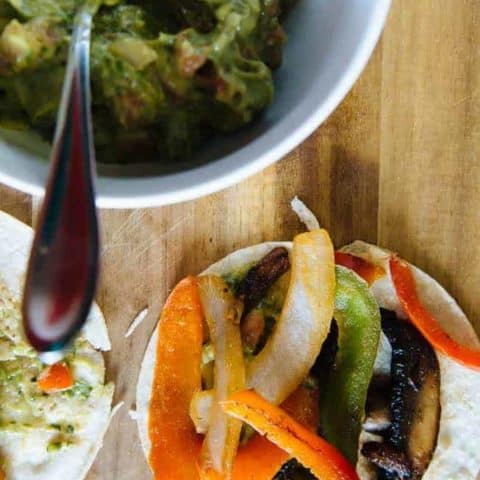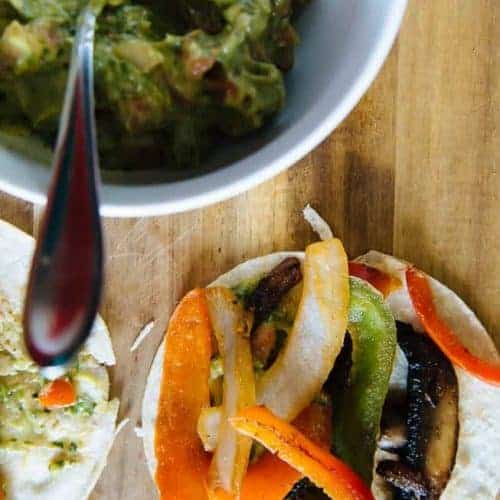 Easy Vegan Tacos
Ingredients
2 bell peppers, use different colors. I have red and orange AND green in this recipe, with seeds removed and sliced thin
1 yellow onion, sliced
2 large Portobello mushrooms cleaned and sliced
Cumin and Garlic powder to taste
Coconut Oil
For Homemade Guacamole
2 ripe avocados, peeled and cut into small pieces
1/4 of a Red Onion, chopped
1 Tomato, diced into small pieces
The juice from half of a lime
1 tsp. Garlic Powder
Salt, to taste
Pepper, to taste
Instructions
For tacos
Heat a large skillet over medium-high heat.
Once hot add coconut oil to the large skillet ( not a lot)
Then the onion and peppers.
Season generously with salt, cumin and garlic powder.
Cook until soft and slightly caramelized, stirring often.
Set aside and cover to keep warm.
At the same time, add a small amount of oil to the medium pan, then add the mushrooms.
Season with a bit of salt until softened and brown
Remove from heat, set aside and cover.
For Guacamole
Add the two avocados to a bowl
Adding the juice of half a lime, onion, tomato garlic powder and salt.
Mix together.
Build your taco, add guacamole on the top.
EAT!