Thank you to NetGalley and Simon & Schuster/37 Ink for providing me with an e-ARC in exchange for an honest review. All opinions are my own.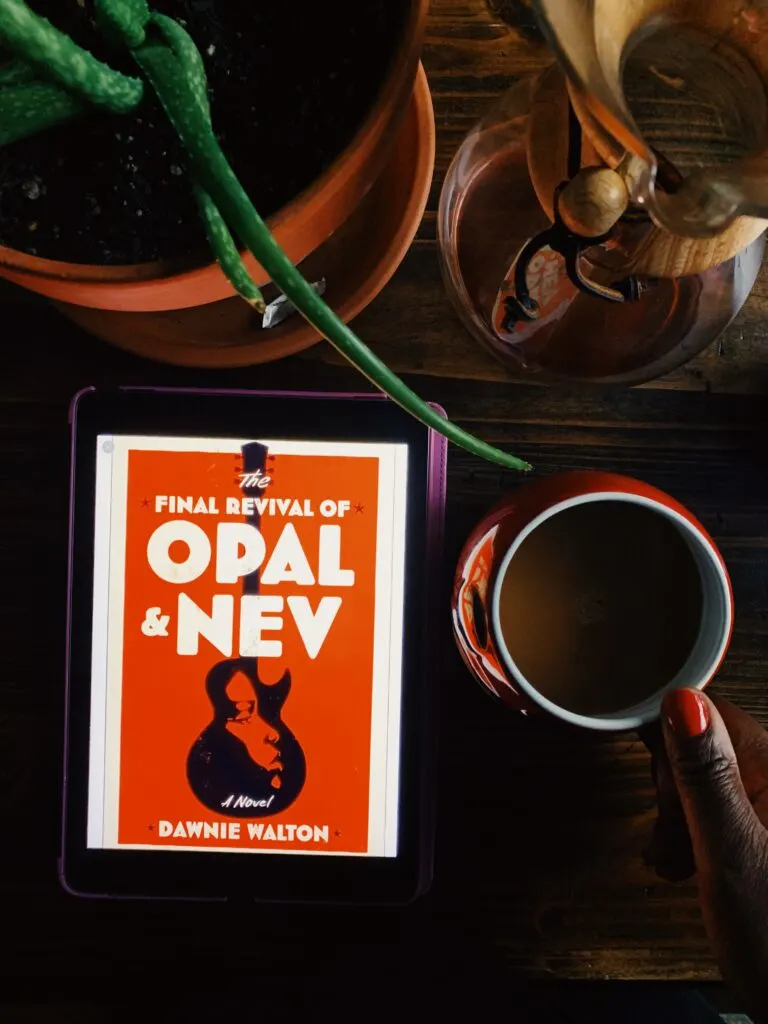 Synopsis:
From the Publisher: An electrifying novel about the meteoric rise of an iconic 1970s rock duo, their sensational breakup, and the dark secrets unearthed when they try to reunite for one last tour.
My Review of The Last Revival of Opal and Nev
Simply put, I loved this book .
Dawnie Walton does and amazing job making this seem more like a a memoir than a work of fiction. The facitional characters blend in so well with history and real characters that I had to keep reminding myself that this was fiction!
The book is written in the same oral history format as Daisy Jones and the Six, but let's be clear, this is not that book.
This one, in my opinion, is better.
Set in the early 70s of NYC, this book details the story about the overnight rise and fall rise and fall of the iconic fictional rock duo:
Opal, a flamboyant Afro Punk from Detroit and Nev, a quiet, geeky British songwriter.
The story gives us background and the history behind the duo that leads up to the reveal the truth of what actually happened one night at one concert when a rival band signed to their label brandishes a Confederate flag. Opal's protest and the violence that follows sets off events that changed the lives of each of the book's characters forever.
Even though it is set in the 70s, the messages of race, feminism, sexism and politics are still relevant RIGHT NOW.
The book reminds us that the condequecnes for women, especially black women, are always far worse than everyone else. After the incident, we see Nev go on to more fame, while Opal does not.
Decades later, Opal is considering a reunion with Nev. Music journalist S. Sunny Shelton seizes the chance to finally tell the oral history of this duo. And it leads to an unexpected allegation that threatens to blow up everything.
I wont say much more because this is a spoiler free review of The The Final Revival of Opal and Nev!
I recommend it for sure, predict that Opal and Nev is going to be on everyone's best of 2021's lists!
Looking for something else to read?
The Best Upcoming Book Releases in 2021