Looking for books to read in 2021? Check out this list of upcoming book releases in 2021. This list will be updated throughout the year.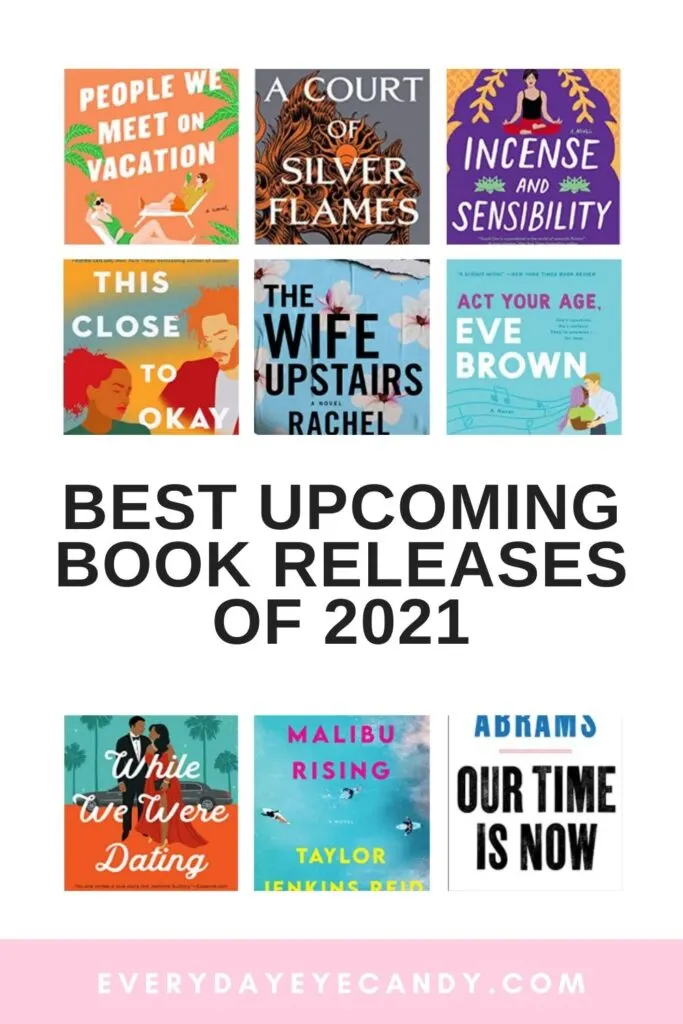 This blog post contains affiliate links. Everyday Eyecandy is a participant in the Amazon Services LLC Associates Program, an affiliate advertising program designed to provide a means for sites to earn advertising fees by advertising and linking to Amazon.com.
Every year, I research and look at all the lists that come out to find out which books look like they are going to be the best ones to look out for that year.
As we spend more time than ever indoors, a lot of us tend to turn to books for entertainment. So whether you want to read 10, 12, 50 or more books this year,my list of the best Upcoming Book Releases 2021 has got you covered!
This list is diverse. Whether you are looking for adventure, romance, thriller, fantasy, or YA, I've got something on this list for you.
Some of these books have not been released yet, but with things how they are, if the book looks good, go ahead and pre-order it! Just for something to look forward to and to get around any delays that may happen.
And besides, there is nothing better than getting a book in the mail or waking up to a new one downloaded on your Kindle.
Ok. I'll let you get to the list.
Remember, I'll be updating this list as the year goes on and new books are announced.
Ok, enjoy!
Most Anticipated Books for 2021
Related Posts