This is the April Photo a Day Challenge . Use your camera phone or camera and take a photo each day using the list as inspiration.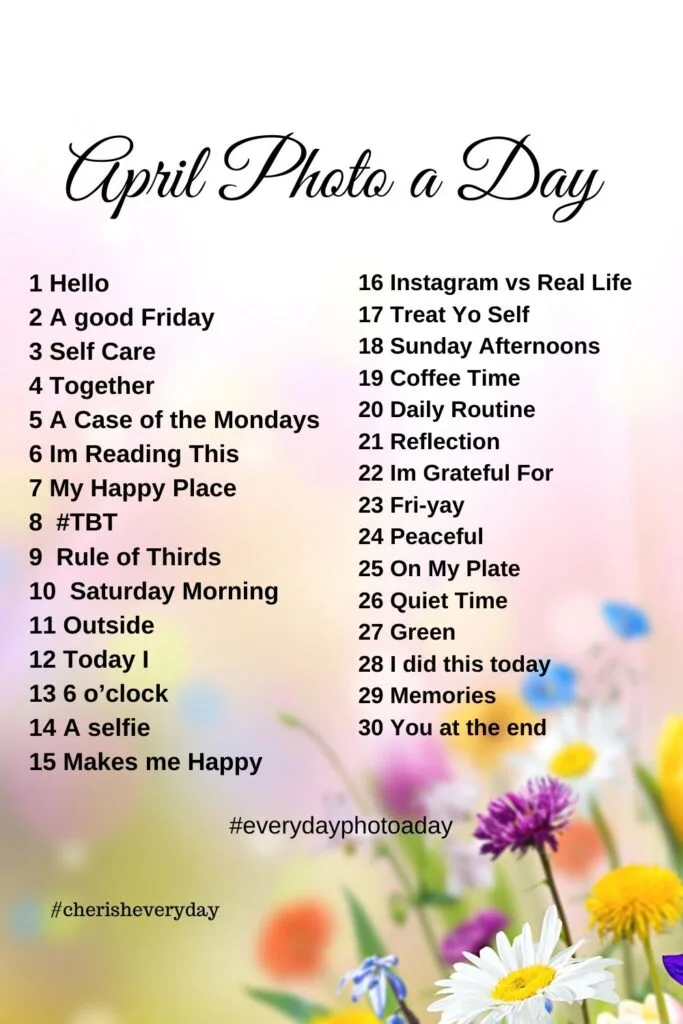 Im baaaaack!!!
After the Cherish Everyday Photo a Day Challenge last year, I needed a break from my favorite thing on the gram!
But April came around and I knew I wanted to get back to my 4 times a year photo a day challenges!
And so , it's April and the April Photo a Day Challenge is back!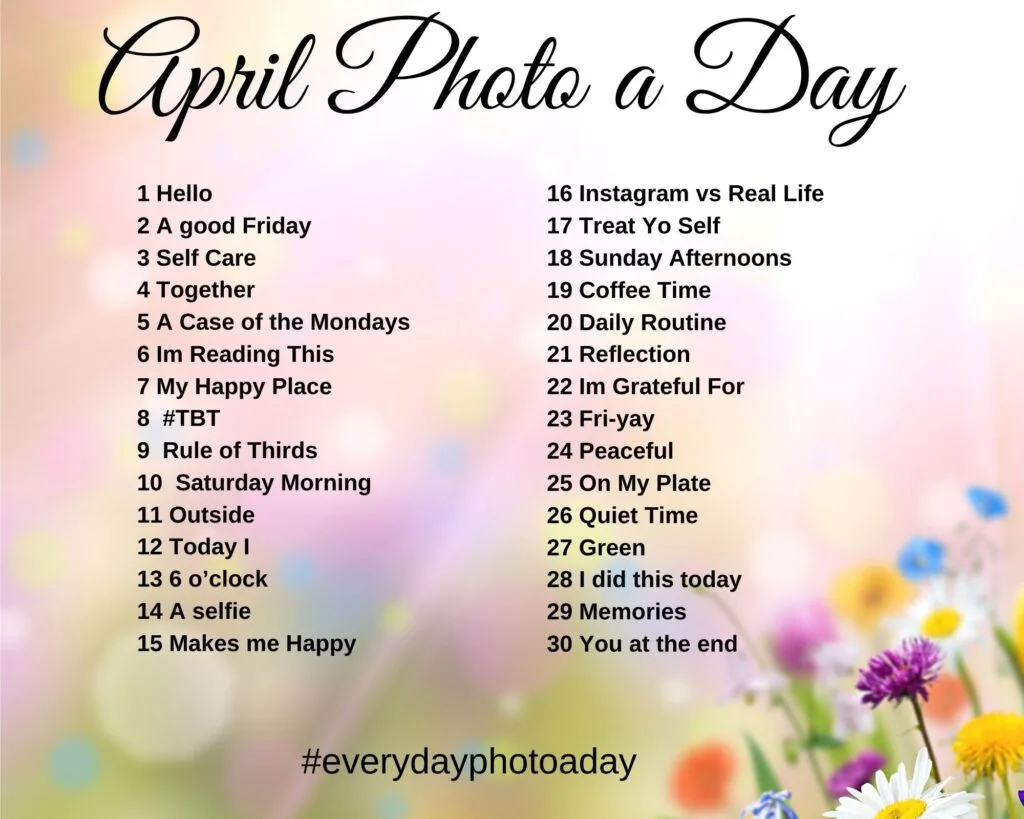 SO! Starting THIS THURSDAY April 1st, join me on Instagram for a photo challenge to spark your creativity and just capture your version of spring.
Here is how to join us!
Simple: Just check the list every day and take a photo using the prompt as your inspiration.
Then, share your photo on Instagram using the hashtag #everydayphotoaday.
Go through the #Everydayphotoaday hashtag to like and comment and be a part of the community.
Every Friday in April, I will go through and share four photos from the hashtag that have captured my attention in my Instagram stories.
If you need an easy way to remember the prompts, CLICK here or the photo above to download it to your computer or your phone. OR just take a screenshot and save it!
I can't wait to see what you guys share for the April Photo A Day Challenge!
Happy Shooting!
Photography Tips
100 Tips to Help You Take Better Photos
Get Off Auto and Shoot in Manual