Looking for the ultimate romantic fantasy escape into the world of magic, intrigue and love? Check out this list of 25 of the Best Romantasy books out right now.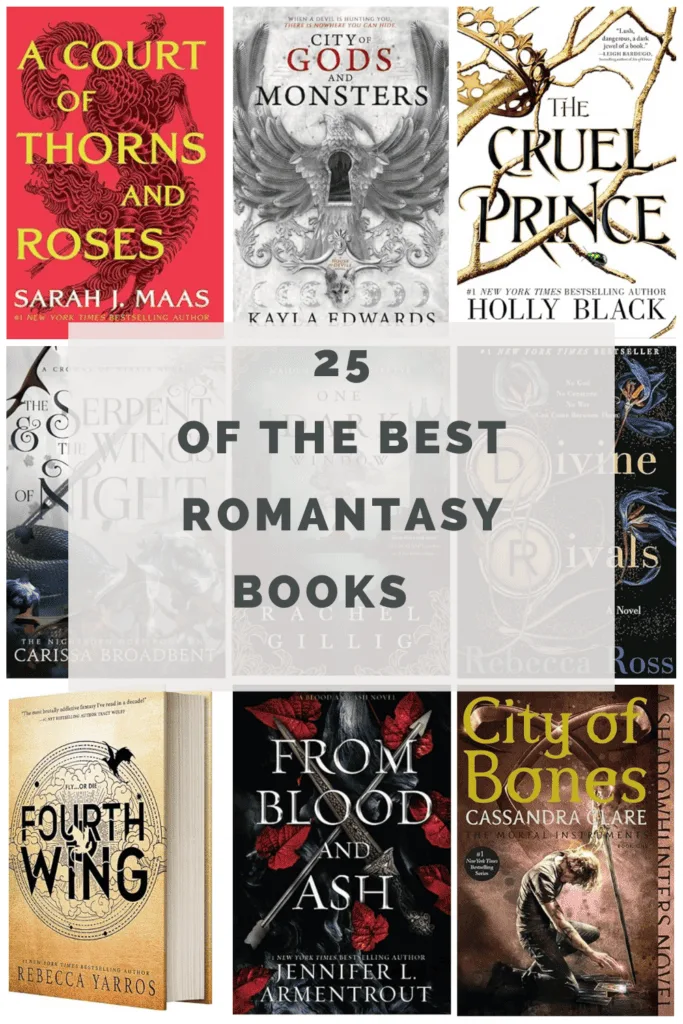 This blog post contains affiliate links. Everyday Eyecandy is a participant in the Amazon Services LLC Associates Program, an affiliate advertising program designed to provide a means for sites to earn advertising fees by advertising and linking to Amazon.com.
I have always loved a good fantasy novel. I mean, what's not to love? A magical world, epic characters, world-building. But when you toss in a romance with everything else? Chef's kiss! I knew about romantic fantasy books, but I don't think romantasy itself became a thing until the birth of Sarah J. Maas. I discovered her and an obsession was born.
So what is the genre of romantasy?
Currently one of the hottest trends in boos, Romantasy is a subgenre of fantasy that combines romance and fantasy elements. It's also known as "romantic fantasy". Romantasy novels usually have a strong romantic subplot and a fantasy main plot, but the focus can skew toward the fantasy plot or balance the two elements equally. These novels can take place in high or low-fantasy worlds and are a mixture of storytelling, where the love story is just as important as the adventure. They really are so much fun.
So if you want to explore the world of romantasy and find yourself a new book boyfriend ( they are all hot, trust me) ,and find the best book for your TBR list, this list of the swooniest adult romantasy books will surely help.
25 of the best Romantasy books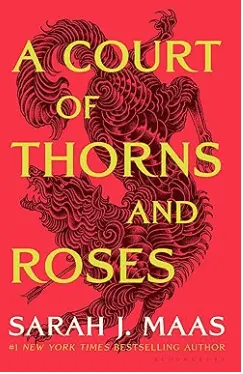 1. A Court of Thorns and Roses Series By Sarah J. Maas.
The first book in the series "A Court of Thorns and Roses," Feyre Archeron, a mortal huntress, is taken captive by a powerful High Fae named Tamlin after killing a faerie wolf. She discovers a magical and dangerous faerie realm and must navigate its politics to save both human and faerie realms from a looming curse
Buy on Amazon.com or Buy on Bookshop.org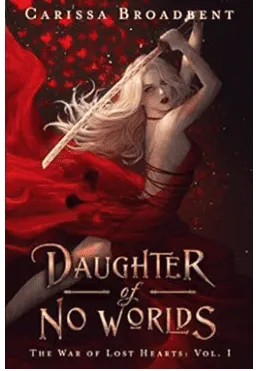 2. Daughter of No Worlds By Carissa Broadbent
Desperate to save the best friend she left behind, Tisaanah journeys to the Orders, the most powerful organizations of magic Wielders in the world. But to join their ranks, she must complete an apprenticeship with Maxantarius Farlione, a handsome and reclusive fire wielder who despises the Orders. It's a very slow-burn fantasy romance .
Buy it on Amazon or Buy it on Bookshop.org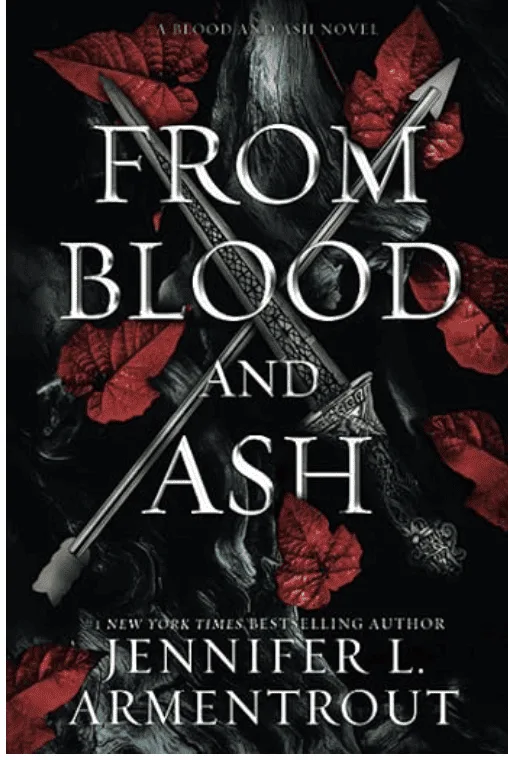 3. From Blood and Ash Series by Jennifer L Armentrout
From Blood and Ash follows the Maiden, a girl named Poppy who is fated to Ascend soon. She isn't allowed to speak to or touch anyone but a select few. But a mysterious man named Hawke becomes her guard, and when attacks from supernatural creatures become more common, she is forced to trust him.
Buy it on Amazon.com or Buy it on Bookshop.org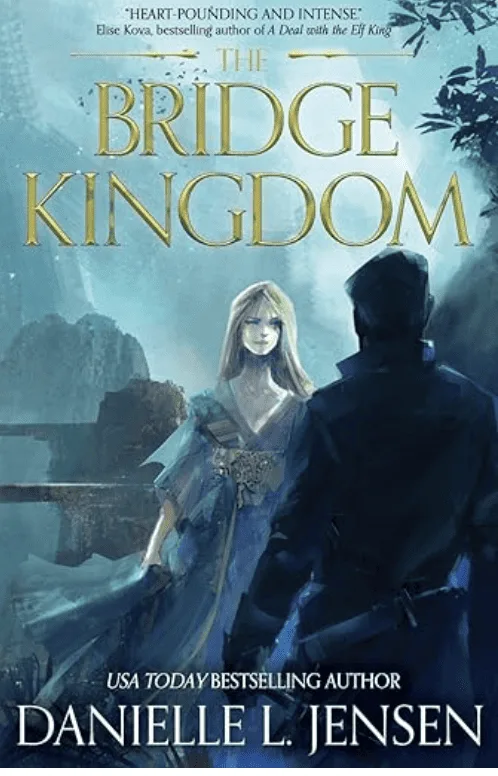 4. The Bridge Kingdom by Danielle L Jensen
The only route through a storm-ravaged world, the Bridge Kingdom enriches itself and deprives its rivals, including Lara's homeland. So when she's sent as a bride to the King, under the guise of peace, Lara is prepared to do whatever it takes to fracture its impenetrable defenses. Lara is driven by two certainties. The first is that King Aren of the Bridge Kingdom is her enemy. And the second is that she'll be the one to bring him to his knees.
Buy it on Amazon.com or Buy it on Bookshop.org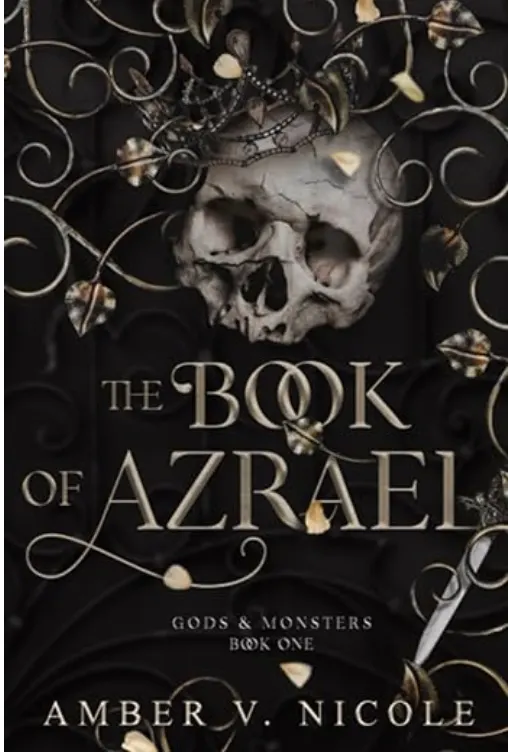 5. The Book of Azrael By Amber V Nicole

A thousand years ago, Dianna gave up her life to save her dying sister. She called upon anyone who would listen, not expecting a monster far worse than any nightmare to answer. Now she does what Kaden asks, even if that means securing an ancient relic from the very creatures that hunt her.
After the Gods War, Liam locked himself away, hiding from the world. He denied his crown and responsibilities, leaving the very ones who needed him most to deal with the fallout of the death of their homeworld. Now an attack on those he holds dear sends him back to the one realm he never wished to visit again and into the sights of an enemy he thought imprisoned eons ago. These two enemies must become allies, and in true a enemies-to-lovers trope, they become more.
Buy on Amazon.com or Buy on Bookshop.org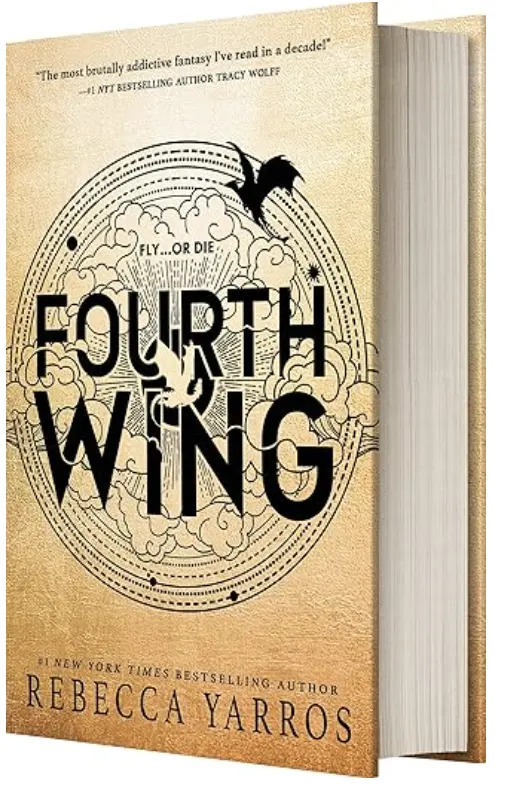 6. Fourth Wing By Rebecca Yarros
the first book in the Empyrean series follows Violet Sorrengail, a history-obsessed scribe who competes in a brutal war college to earn her place as one of the dragon riders. Not only must Violet pass deadly challenges to become a dragon rider, but she also has a battle with her enemies to lovers romance with Xaden Riorson, a rival student protege.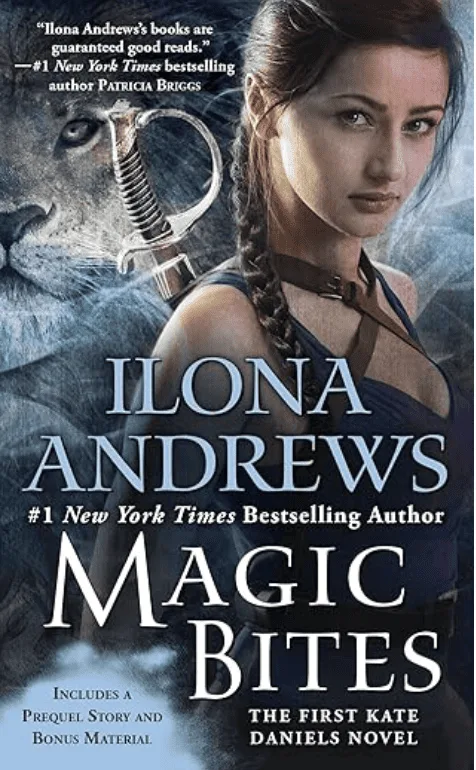 7. Magic Bites by Ilona Andrews
fantasy world of mercenary Kate Daniels
Magic Bites introduced us to the world of mercenary Kate Daniels. This was one of the first "romantasy "books that I read.
Kate Daniels is a down-on-her-luck mercenary who makes her living cleaning up these magical problems. But when Kate's guardian is murdered, her quest for justice draws her into a power struggle between two strong factions within Atlanta's magic circles.
Buy on Amazon.com or Buy on Bookshop.org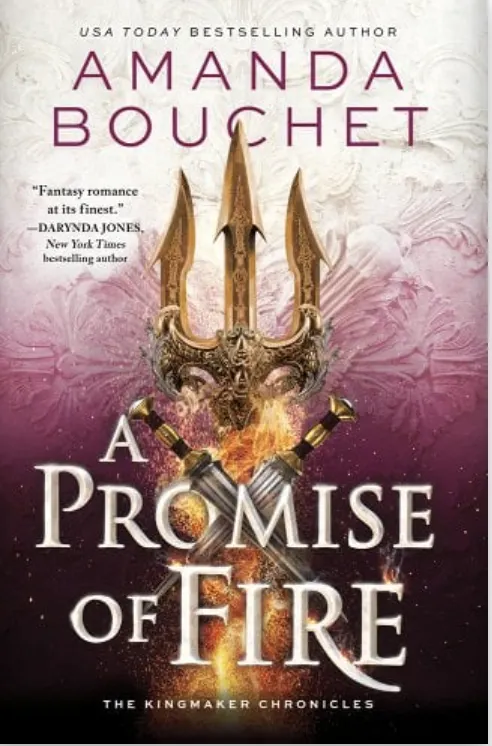 8. A Promise of Fire By Amanda Bouchet
A Promise of Fire is It is the first book in the Kingmaker Chronicles series. The book is about a young woman named Catalia "Cat" Fisa, a powerful clairvoyant known as the Kingmaker. Cat has the ability to absorb and use other people's magic, and she can also feel lies. She has been hiding in the south since she was 15 years old. A warlord named Griffin and his warriors kidnap Cat and plan to use her powers to benefit his sister's kingdom. Cat and Griffin join forces to fight those who want them dead. They also try to resist the growing attraction between them.
Buy on Amazon.com or Buy on Bookshop.org
9.Neon Gods by Katee Robert
Neon Gods is a SPICY modern retelling of the Greek myth of Hades and Persephone. The book is the first in the Dark Olympus series. These are VERY spicy books.
Buy on Amazon.com or Buy on Bookshop.org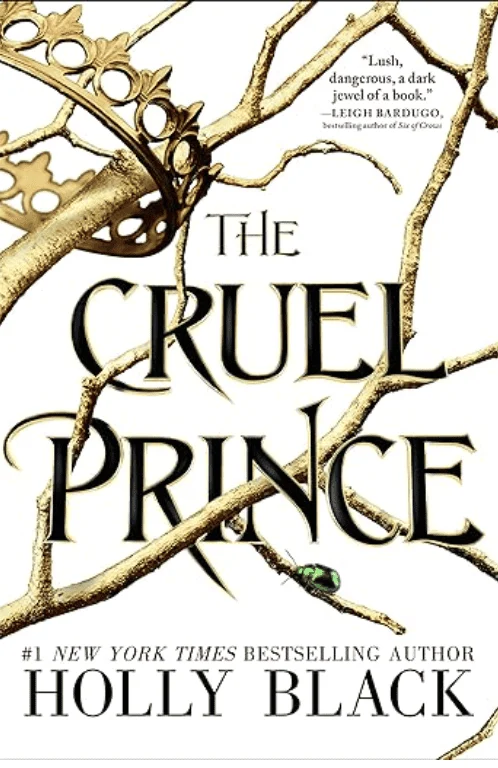 10. The Cruel Prince By Holly Black
The book follows 17-year-old Jude Duarte as she becomes involved in political schemes in the immortal Faerie realm. And of course, the prince she loves to hate…
Buy on Amazon.com or Buy from Bookshop.org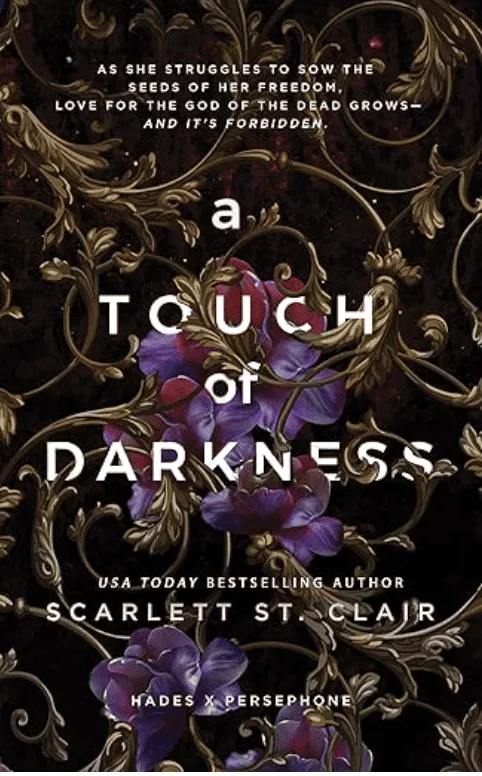 11. A Touch of Darkness By Scarlett St Clair.
yes, this is another Hades and Persephone retelling. After a chance encounter with Hades, Persephone finds herself in a contract with the God of the Dead: Persephone must create life in the Underworld or lose her freedom forever. The bet does more than expose Persephone's failure as a goddess, however. As she struggles to sow the seeds of her freedom, love for the God of the Dead grows – and it's forbidden.
Buy on Amazon.com or Buy from Bookshop.org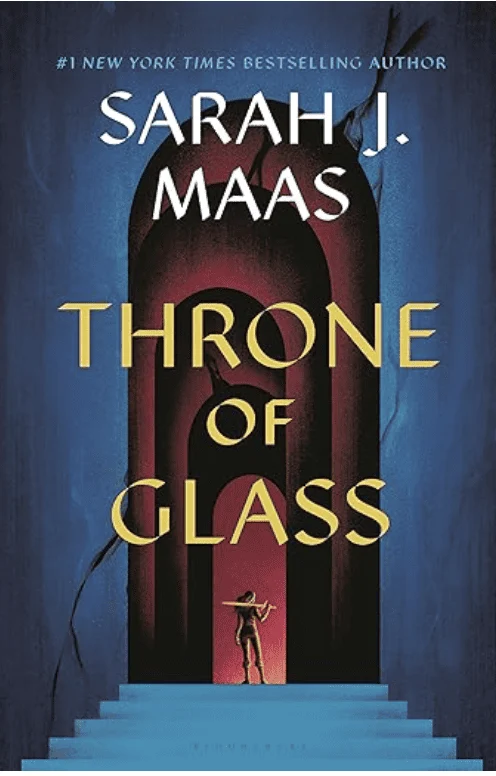 12 The Throne of Glass Series by Sarah J Maas
Throne of Glass is a young adult fantasy romance series by Sarah J. Maas. The first book in the series follows Celaena Sardothien, an assassin who is given the chance to win her freedom by competing in a contest to find a new royal assassin. While these books start off as Young adult, and remain categorized that way, by book 5 of the series, it is firmly new adult fantasy romance.
Buy on Amazon.com or Buy from Bookshop.org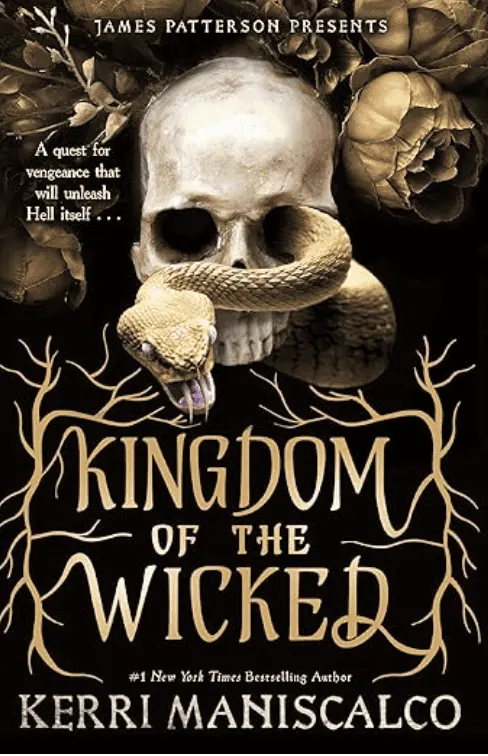 13. Kingdom of the Wicked by Kerri Maniscalco
A young witch named Emilia and her twin sister Vittoria. The witches live in Sicily, where they must hide to avoid persecution. When witches start being murdered, Emilia sets out to find her sister's killer. She will stop at nothing to get revenge, even if it means using forbidden dark magic and teaming up with Wrath, one of the princes of Hell.
Buy on Amazon.com or Buy from Bookshop.org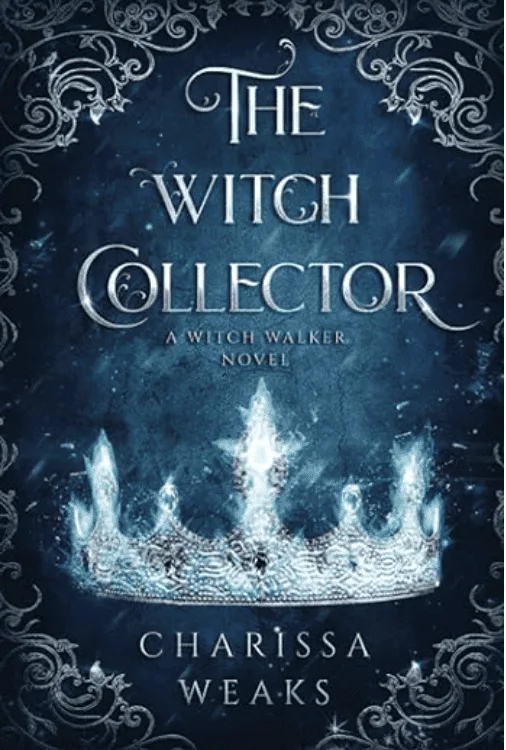 14, The Witch Collector By Charissa Weaks
The first book in the series is about a mute village girl named Raina Bloodgood who hides her magical talents. Raina hates the Frost King and his Witch Collector, Alexus, who comes to her village each year to take a witch to the Frost King. Raina has plotted revenge since Raina's sister was taken by the Witch Collector years earlier and plans to kill them both. But when a sinister threat sets her world on fire, Raina must put aside her desire for vengeance and forge and uneasy alliance with the Witch Collector to save their world.
Buy on Amazon.com or Buy on Bookshop.org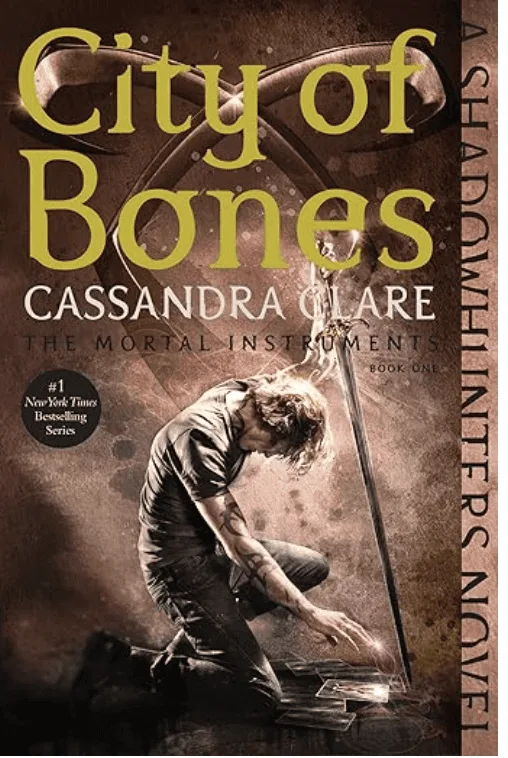 15. City of Bones By Cassandra Claire
When fifteen-year-old Clary Fray heads out to the Pandemonium Club in New York City, she hardly expects to witness a murder—much less a murder committed by three teenagers covered with strange tattoos and brandishing bizarre weapons. And she's more than a little startled when the body disappears into thin air. Soon Clary is introduced to the world of the Shadowhunters, a secret cadre of warriors dedicated to driving demons out of our world and back to their own
Buy on Amazon.com or Buy on Bookshop.org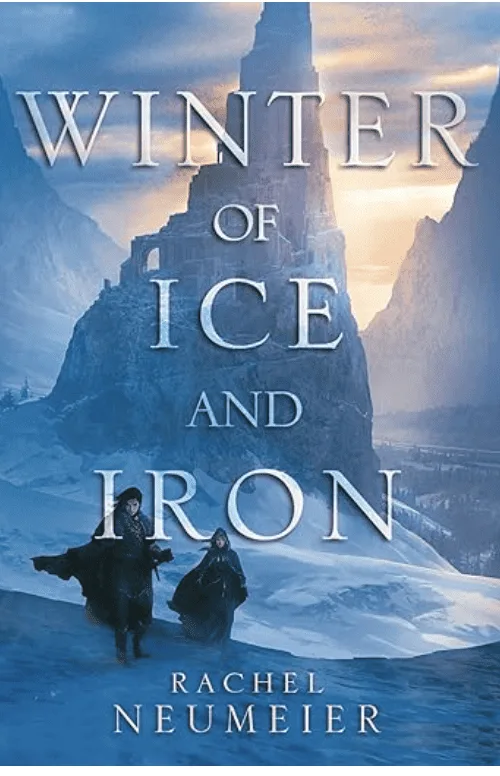 16. Winter of Ice and Iron By Rachel Neumeier
With the Mad King of Emmer in the north and the vicious King of Pohorir in the east, Kehara Raehema knows her country is in a vulnerable position. She never expected to give up everything she loves to save her people, but when the Mad King's fury leaves her land in danger, she has no choice but to try any stratagem that might buy time for her people to prepare for war.
Buy on Amazon.com or Buy on Bookshop.org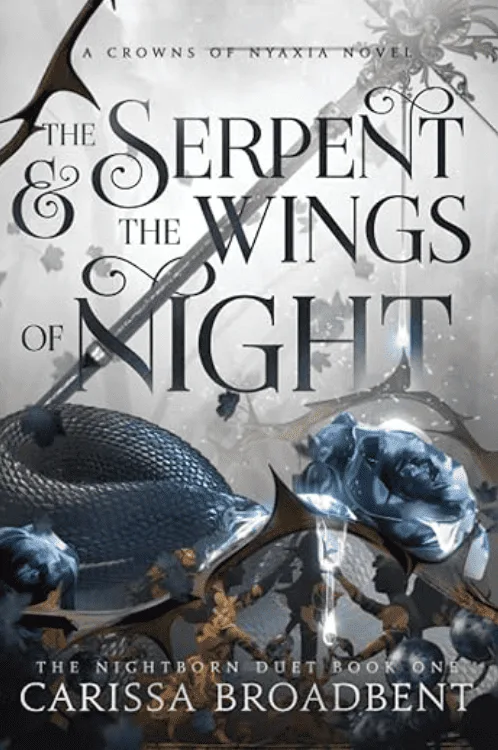 16 The Serpent and the Wings of Night By Clarissa Broadbent
The adopted human daughter of the Nightborn vampire king, Oraya carved her place in a world designed to kill her. Her only chance to become something more than prey is entering the Kejari: a legendary tournament held by the goddess of death herself. Everything about Raihn is dangerous. He is a ruthless vampire, an efficient killer, an enemy to her father's crown… and her greatest competition. Yet, what terrifies Oraya most of all is that she finds herself oddly drawn to him. Their blossoming attraction could be her downfall, in a kingdom where nothing is more deadly than love.
Buy on Amazon.com or Buy on Bookshop.org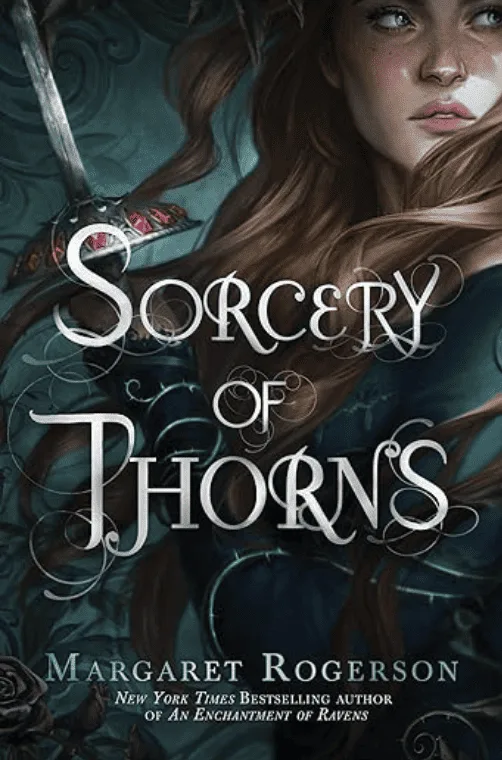 17. Sorcery of Thorns By Margaret Rogerson
Raised as a foundling in one of Austermeer's Great Libraries, Elisabeth has grown up among the tools of sorcery. Then an act of sabotage releases the library's most dangerous grimoire, and Elisabeth is implicated in the crime. With no one to turn to but her sworn enemy, the sorcerer Nathaniel Thorn, and his mysterious demonic servant, she finds herself entangled in a centuries-old conspiracy. Not only could the Great Libraries go up in flames, but the world along with them.
Buy on Amazon.com or Buy on Bookshop.org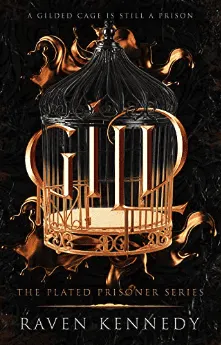 18. The Guild Series
The first installment of Raven Kennedy's sensational and sexy dark fantasy series introduces Auren, a poor girl turned to gold as the plaything of King Midas and forced into a dangerous and demeaning position as a bargaining chip during wartime. It's the arrogance of men to think so little of women.
Buy on Amazon.com or Buy on Bookshop.org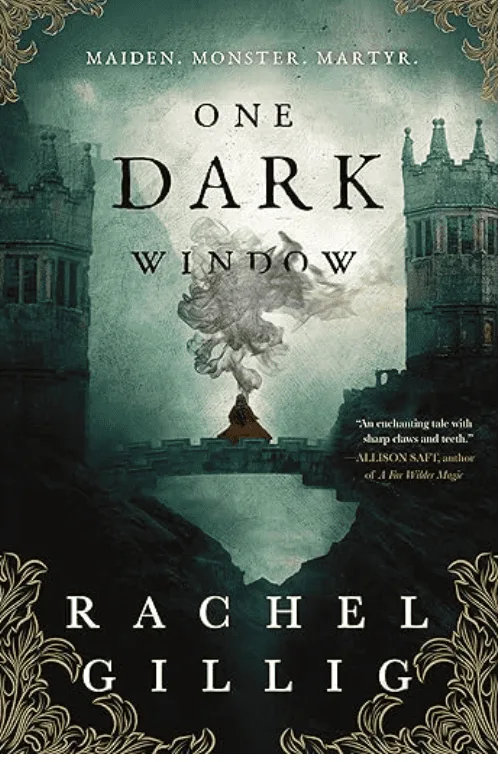 19. One Dark Window By Rachel Gillig
The story follows Elspeth Spindle, who survived a mysterious illness in her childhood which left her with magical abilities. Fearing persecution, she goes in hiding to live with her aunt and uncle, keeping the secret of monster trapped inside her head—an ancient spirit she calls Nightmare
Buy on Amazon.com or Buy on Bookshop.org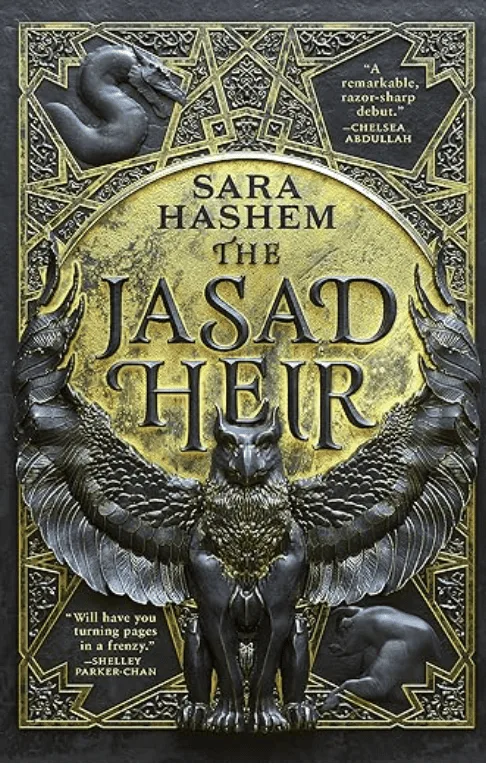 20.The Jasad Heir By Sara Hashem
It is an Egyptian-inspired epic fantasy about a fugitive queen who makes a deal with her greatest enemy. The deal could either resurrect her kingdom or leave it in ashes.
Buy on Amazon.com or Buy on Bookshop.org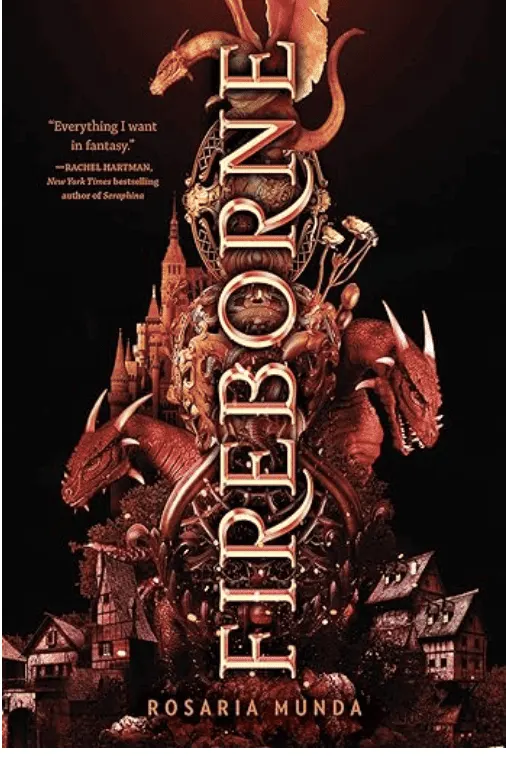 21. Fireborne By Rosaria Munda
Fireborne tells the story of Lee and Annie, two dragon-riding orphans on a quest to become "Firstrider," commander of their fleet. The book follows their friendship, a love story of sorts, as it clashes up against their need to survive post-revolutionary Callipolis.
Buy on Amazon.com or Buy on Bookshop.org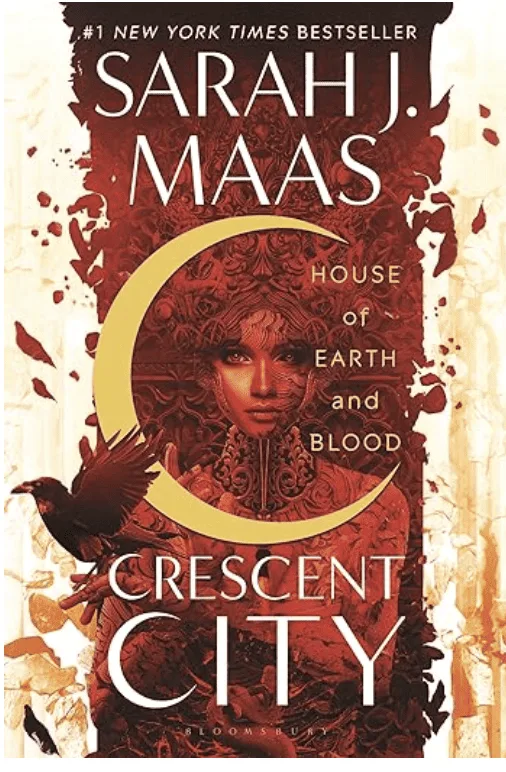 22. The Crescent City Series by Sarah J Maas.
This entire series will be complete in January, so now is the perfect time to start. Of course Sarah j maas has some of the most popular books out there. I can honestly say that she has the best fantasy romance novels out there. This series was hard to get into, and I can honestly say the second book is better than the first.
The first book in the series: In House of Earth and Blood Bryce Quinlan( our main character) had the perfect life-working hard all day and partying all night-until a demon murdered her closest friends, leaving her depressed, wounded, and alone. When the accused is behind bars but the crimes start up again, Bryce finds herself at the heart of the investigation with a deadly Angel.
Buy on Amazon.com or Buy on Bookshop.org
Read my review of House of Earth and Blood Here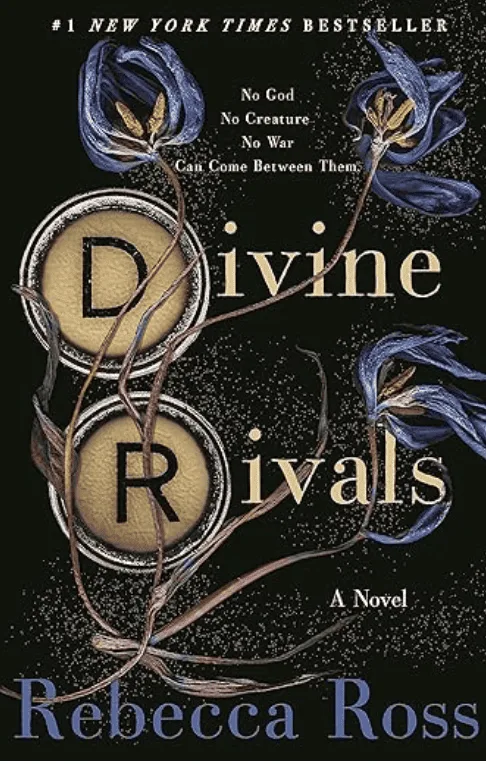 23. Divine Rivals By Rebecca Ross
When two young rival journalists find love through a magical connection, they must face the depths of hell, in a war among gods, to seal their fate forever. After centuries of sleep, the gods are warring again. But eighteen-year-old Iris Winnow just wants to hold her family together.
Buy on Amazon.com or Buy on Bookshop.org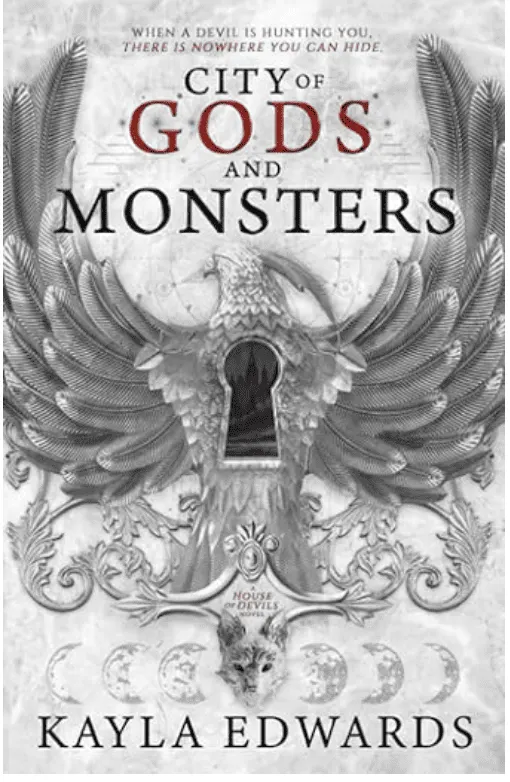 24. City of Gods and Monsters By Kayla Edwards
Darien specializes in tracking down demons and criminals that are better off dead than alive, so when he takes a job to track down Loren and finds out she is human—and couldn't hurt a fly if her life depended on it—he decides to protect her instead of turn her in for a reward.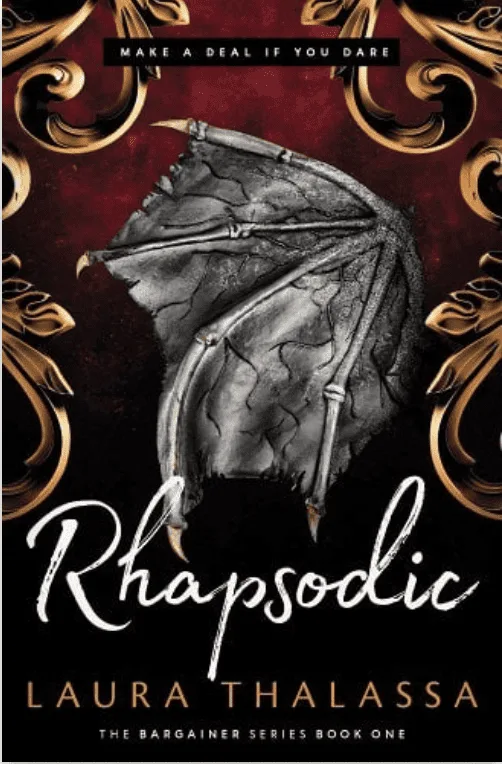 25. Rhapsodic: The Bargainer Series By Laura Thalassa
This series is the story of a sinister mystery unfolding in the Otherworld, a Siren with a dangerous debt to pay, and a notorious magical creature back after seven years to collect what he's owed.
Buy on Amazon.com or Buy on Bookshop.org

These 25 best romantasy books are a must read: offering a magical escape into worlds of romance, intrigue, and epic adventure. Whether you're a fan of high fantasy, slow-burn romance, or tales of mythical creatures, there's something here for everyone. So, add these book recommendations to your TBR , and let the magic of romantasy sweep you away.
Looking for other books to add to your TBR list?