Looking for the best shows on Apple TV Plus to Binge Watch? Check out these 10 options to keep you busy all weekend long.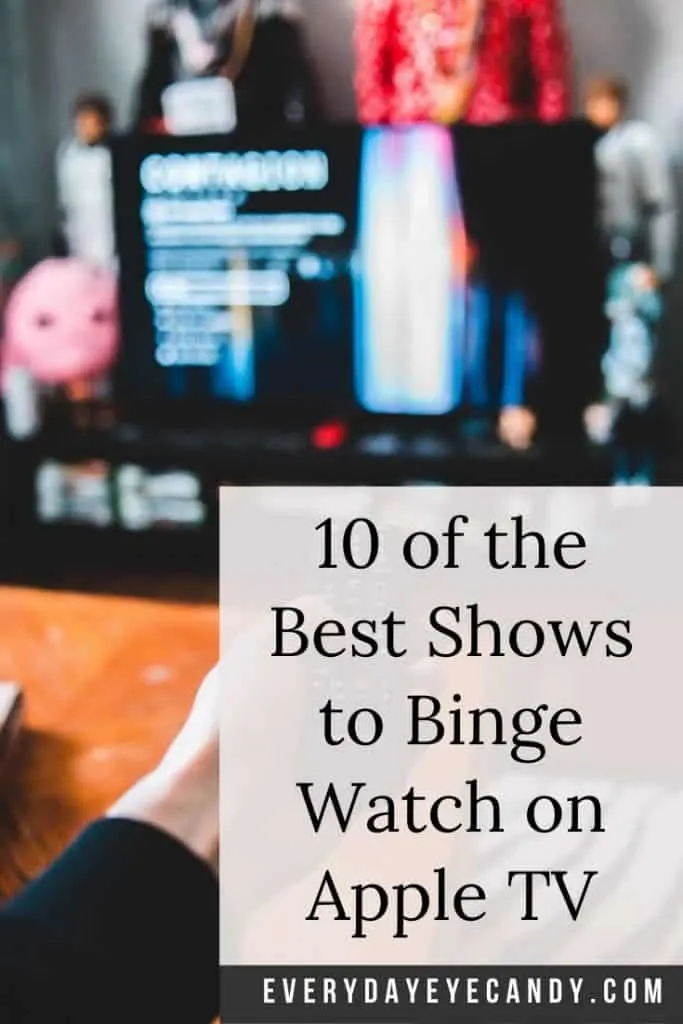 This post contains affiliate links
Because I have time friends, I've discovered all the things to watch on ALL THE STREAMING SERVICES! ( scroll to the bottom to read the whole series)
Anyhoo. Today we are talking about Apple TV Plus. I didn't even know I had apple tv plus until I got an email reminding me to sign up after I got Pookah an ipad for Christmas.
I ignored it for a while, but one day I watched one show…then another…and another…and discovered that not only are there awesome shows on here, but that they have plans for many more than I can't wait to see.
There is a variety of content, from movies, shows, and series! I've included the 10 that I feel are the 10 best shows on Apple TV to binge-watch.
Enjoy!
10 of the Best Shows on Apple TV Plus to Binge Watch
Have you watched any of these shows?
Other Binge-Worthy Lists to Watch!