How many Black Instagram Influencers do you follow? If you struggled to answer, let me help you out.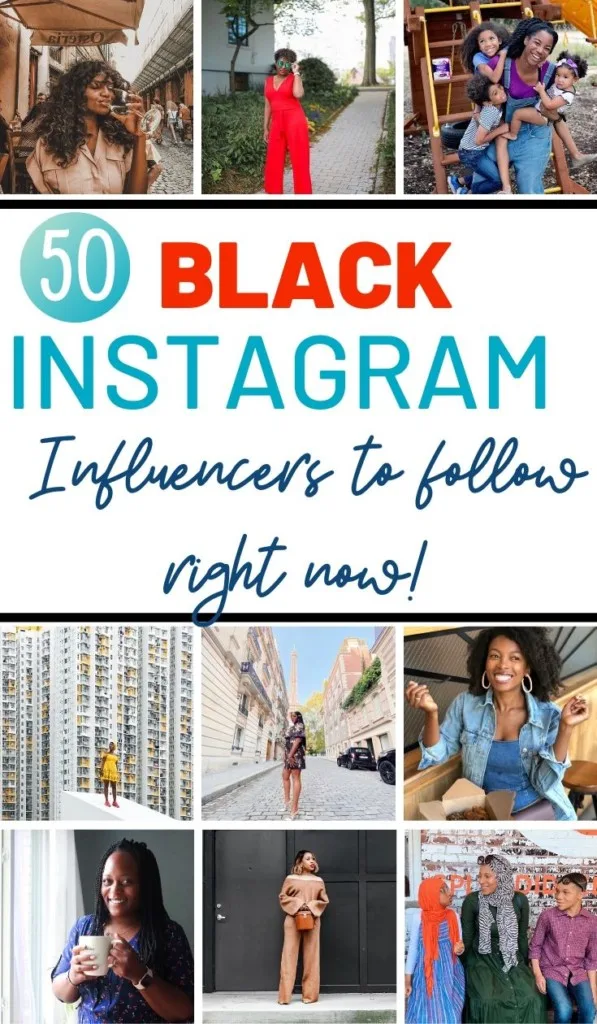 Everyone knows by now that Instagram is my jam. Every now and then, these lists come out of "influencers you need to follow" etc etc. I look at these lists and never see my tribe.
Never see my friends. Never see all the creativity that flows through my Instagram feed. Never see the MELANIN RICH BEAUTY OF BLACK WOMEN on these lists.
So, I decided to fix that. And give you MY list of Black Instagram Influencers.
Now this is not a definitive list. There are too many of us. But this is a start.
It's proof that we are here, we are flourishing, we are in fashion, we design, we travel, we cover the media, we write books, we make art, we are activists, we run media empires, we own our own businesses, we host conferences, we are moms, we are wives, we set trends.
WE JUST ARE.
So on this first day of Black History Month, I'm giving you MY list. Enjoy. And share it. The world needs it.
50 BLACK INSTAGRAM INFLUENCERS
9. @glitzngrits
11. @jodiepatterson
12. @stylenbeautydoc
13. @fabhautemama
14. @oneikatraveller
15. @babyshopa
17. @tiffinigatlin
18.@myleik
<
19 . @itsreallykita
20. @gorgeousingrey
21. @brandijeter
23. @glamnellie
24. @jenniferborget
25. @momsincharge
26. @natashanicholes
27. @bernettastyle
28. @thecrunchymommy
29. @amiyrahm
30. @thedanifaust
31. @luvvie
33. @mariedenee
34. @afropolitanmom
36. @thedudemom
37. @asiyami_gold
View this post on Instagram
38. @mommytalkshow
39. @lovepeacemommy
40.@addyeb_art
41. @kiwithebeauty
42. @mommyweek
43. @raisingself
44. @demetriallucas
45. @milknhonee
View this post on Instagram
48 @talktoamber

49. @alex_elle
50. @justicefergie
Add your favorite Black instagram influencers in the comments! I can't wait to follow more!