Positive Morning affirmations work! There is a saying that goes: you are what you think. That if you believe you will fail, then you will. But if you believe that you will succeed, your brain, the universe, and life begin to help you work towards the goal you are working for.
Affirmations help you to manifest the life you want, and are the perfect way to start you day.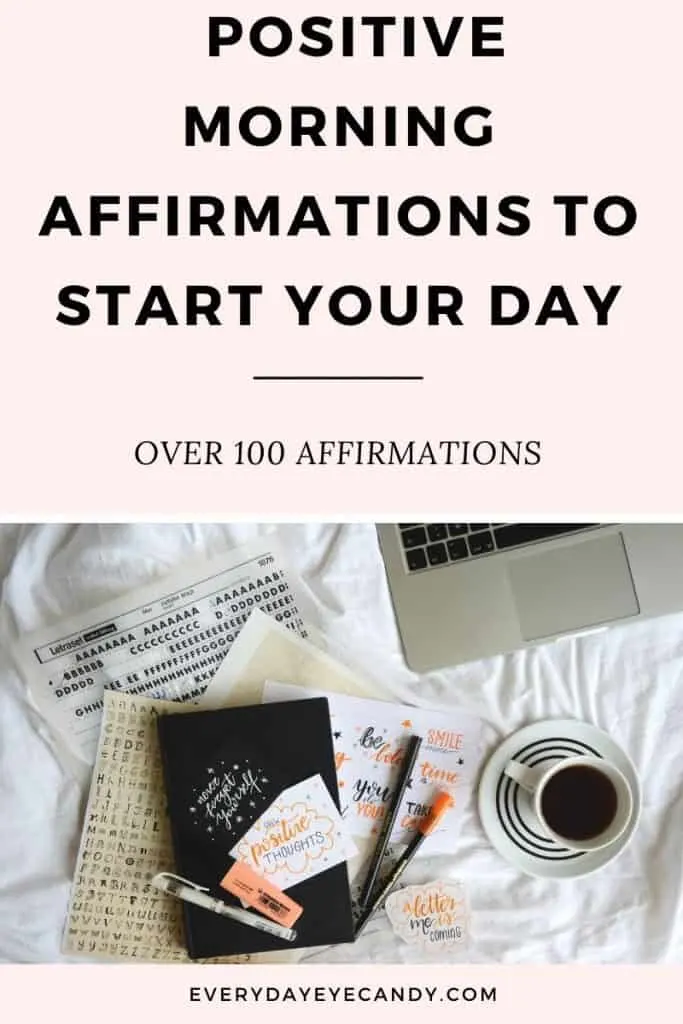 This post contains affiliate links. See my disclosure policy here.
Positive Morning Affirmations to Start Your Day Right
A few years ago, I read The Miracle Morning By Hal Elrod and this book changed how I do mornings. One of the key parts of his morning routine was saying daily affirmations.
I believe in the power of positive morning affirmation. So much so that I have included them in my morning routine and I have my son say them every day before I drop him off to school.
As Henry Ford put it:
" Whether you think you can, or you think you can't, you're right either way"
Simply put, you are what you think!
Studies show that when you repeat positive affirmations or mantras over and over, they become a part of you, slowly changing how you think and act. Therefore changing your life.
So What are Positive Affirmations?
Affirmations are phrases or mantras that target a specific thing. They are positive statements that target a specific behavior, an area in your life or belief. When you repeat them often and believe in them, they help you to bring about a positive change in your life.
Daily affirmations can be used for practically any part of your life that you would like to make a positive change. Affirmations are the most effective when you use them with strategies such as setting SMART ( Specific Managable Acheivable Relevant Timely) goals or visualization.
Examples of Ways to Use affirmations:
To control negative thoughts
To improve your self-esteem
Be more productive
Change your habits
Finish what you start
How to Use Daily Affirmations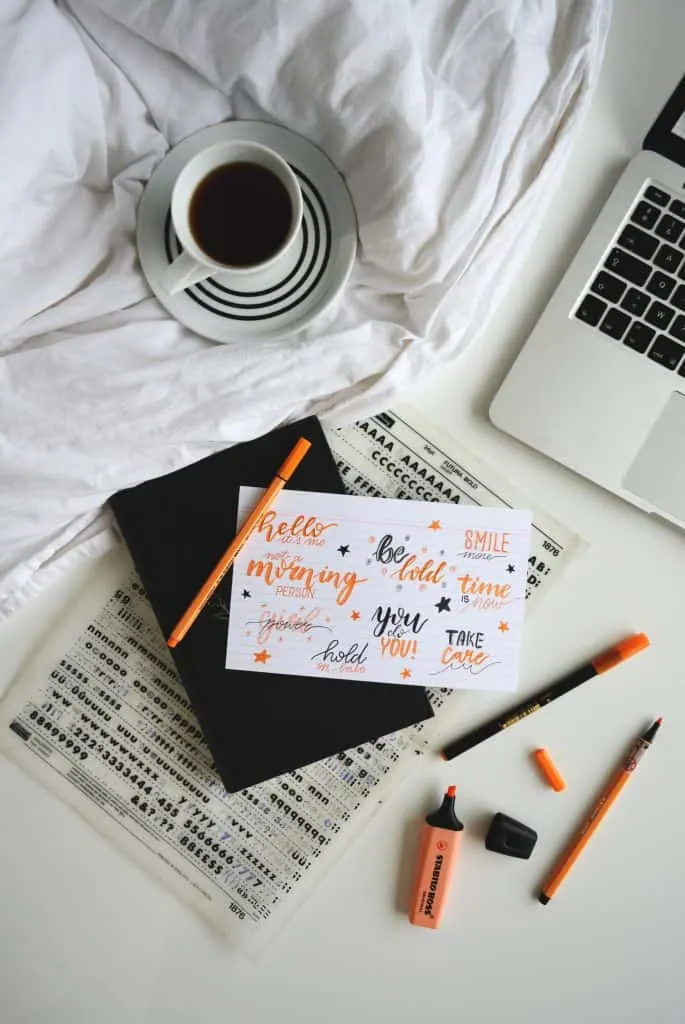 Decide your focus or on a negative thought you want to change.
Affirmations can cover a variety of things: finances, positivity, anxiety, or self-love to name a few.
Treat your affirmations as if they are already happening.
For example I am______Make sure they are positive! Avoid words like no, never, not, I want, I wish or I would like. Treat them as if they are already happening or true.
Repeat your morning affirmations often
Affirmations work because you repeat them over and over again to help them become a part of your own self-talk. Write them down where you can see them every day and repeat them daily.
When you repeat positive affirmations over and over again, you replace negative thoughts with positive ones. You create new thoughts and new expectations for yourself.
Make SMART goals that go with your daily affirmations.
You can't just say the affirmations and expect your life to change. Muhammad Ali repeated, "I am the Greatest " to whoever would listen. But that's not all. He trained. He practiced, he honed his craft. All while believing in himself and saying what he BELIEVED would happen.
You need to do the same. If you affirm that: I will double my income this month, what are your plans to do so? SMART goals help you to further hone in on not just what you want to achieve but how.
Get Inspired: Affirmations for Your Everyday
If you have no idea where to start, don't worry, I got you!
My favorite mantra, one that I repeat to myself often is:
I am anticipating abundance.
I've created a simple FREE Ebook full of 100 affirmations to help you manifest the life you deserve. You can get it for FREE when you sign up for my weekly newsletter and updates.
So give affirmations a try. Don't expect a big difference overnight! But stick with them long term and watch them help you.
Resources
My Miracle Morning : Buy the book here
http://www.thelawofattraction/how-create-own-affirmations/
Hal Elrod Podcast: How to Create Daily Affirmations that Work.