If you need accommodations for a large family for your next Disney World Vacation, check out this post for options for Family Suites at Disney World that are perfect for large families.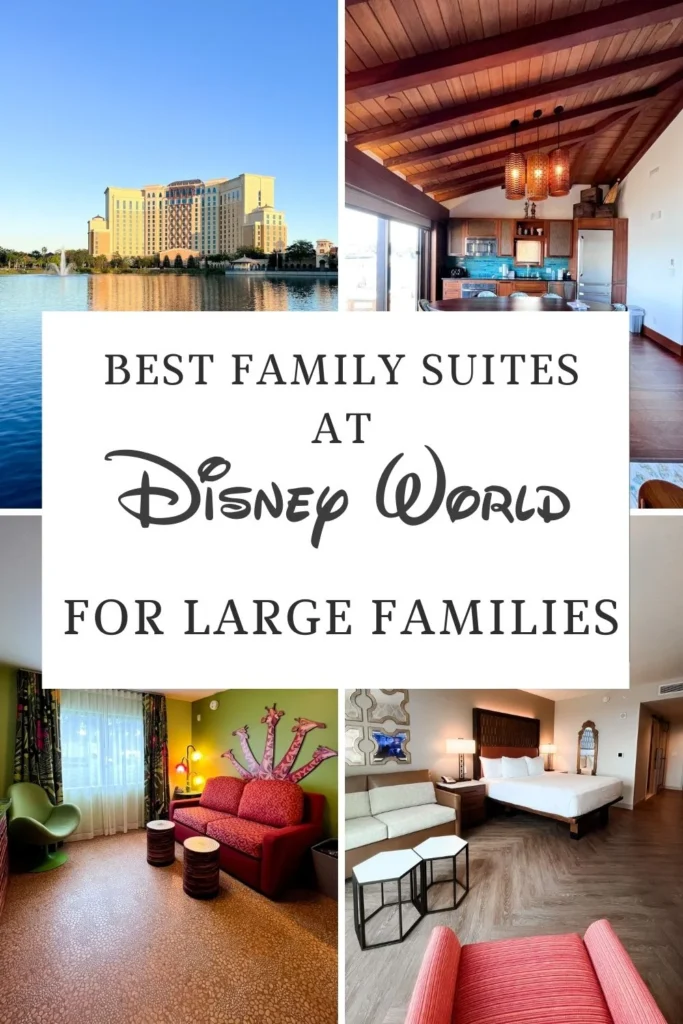 For a large family planning a Walt Disney World Vacation, finding Disney Resorts that accommodates the entire family can be hard! For families of five or more, finding a Walt Disney World resort to fit your family's size, needs and budget can be a challenge.
So if you are looking for Family Suites at a Disney World Resort, I have a few options for you to start with in this post that sleep big families of 5-12 people. Some of these properties are a part of the Disney Vacation Club but you can still book for nightly stays through Disney reservations subject to availability.
Disney Value Resorts
Disney's Art of Animation Resort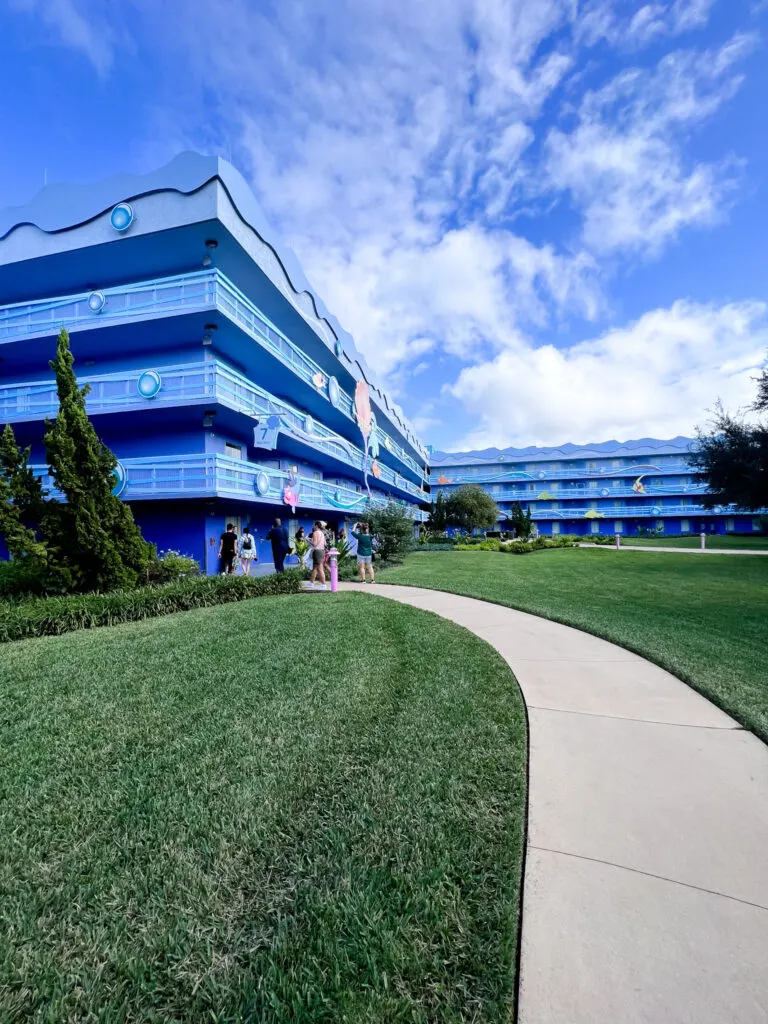 Disney's Art of Animation Resort have rooms and decor inspired by some of your kids favorite movies like Lion King, Cars, Finding Nemo and the Little mermaid. Suites include a master bedroom, three bathrooms and three separate sleeping areas. It sleeps up to 6 guests.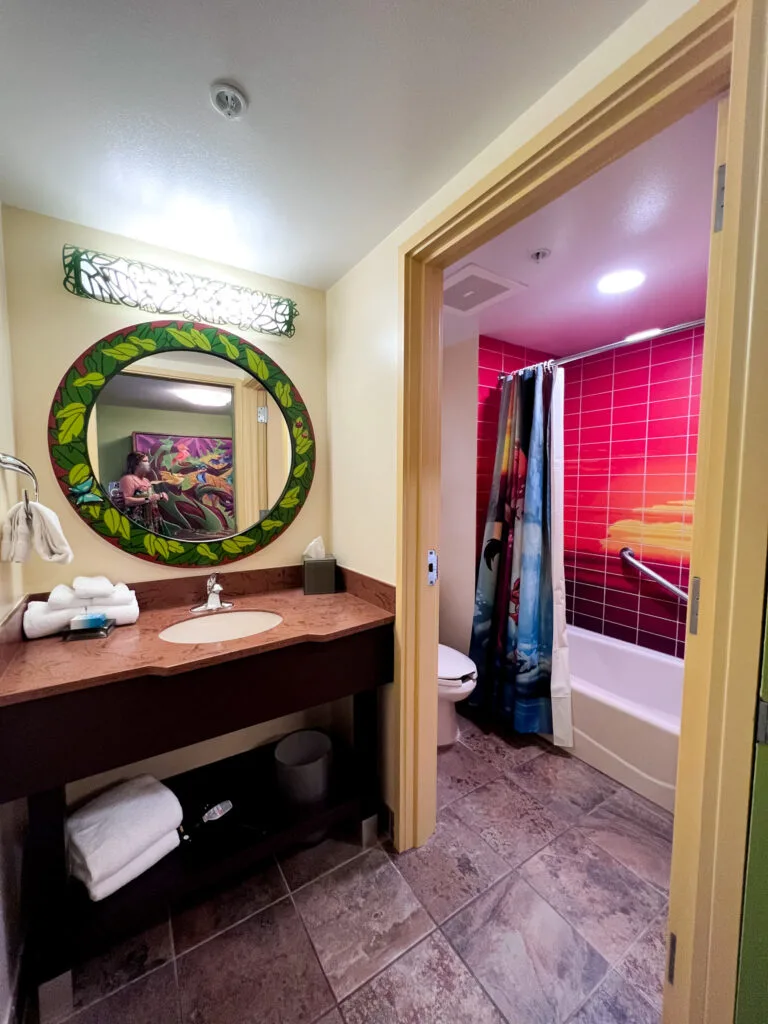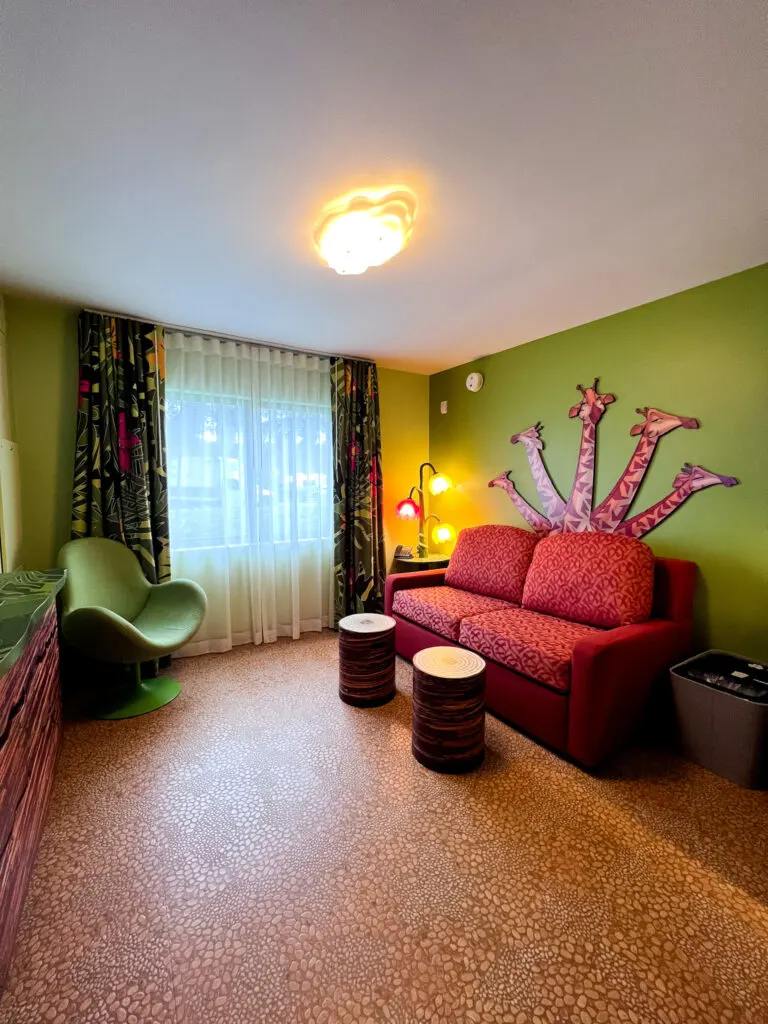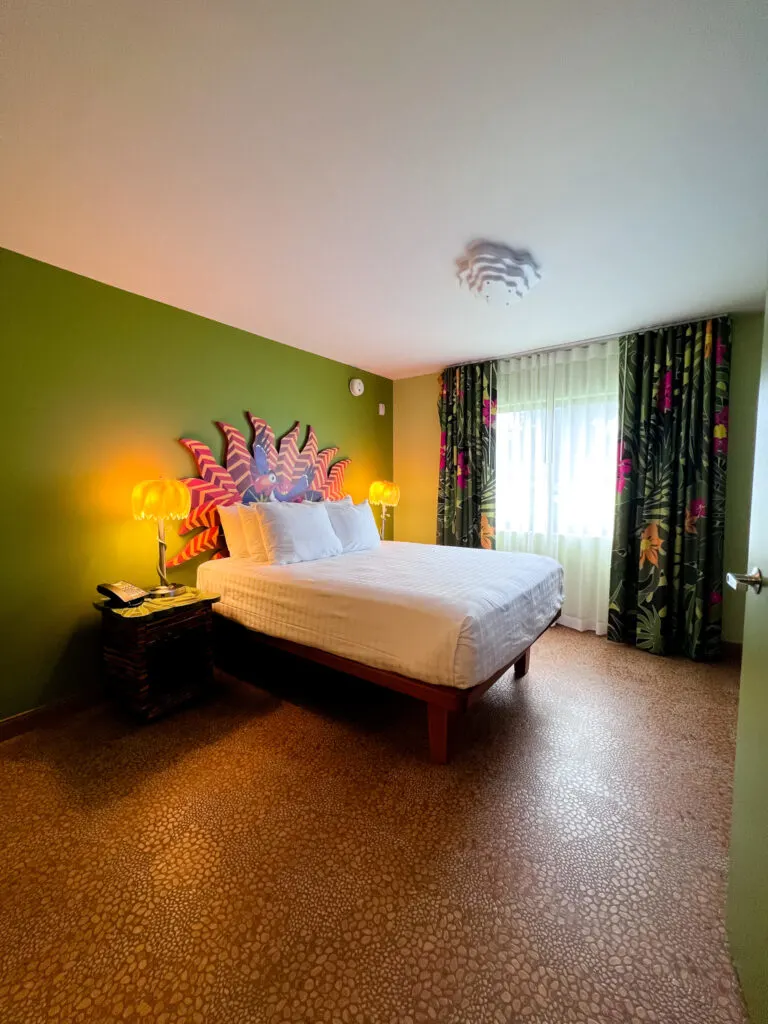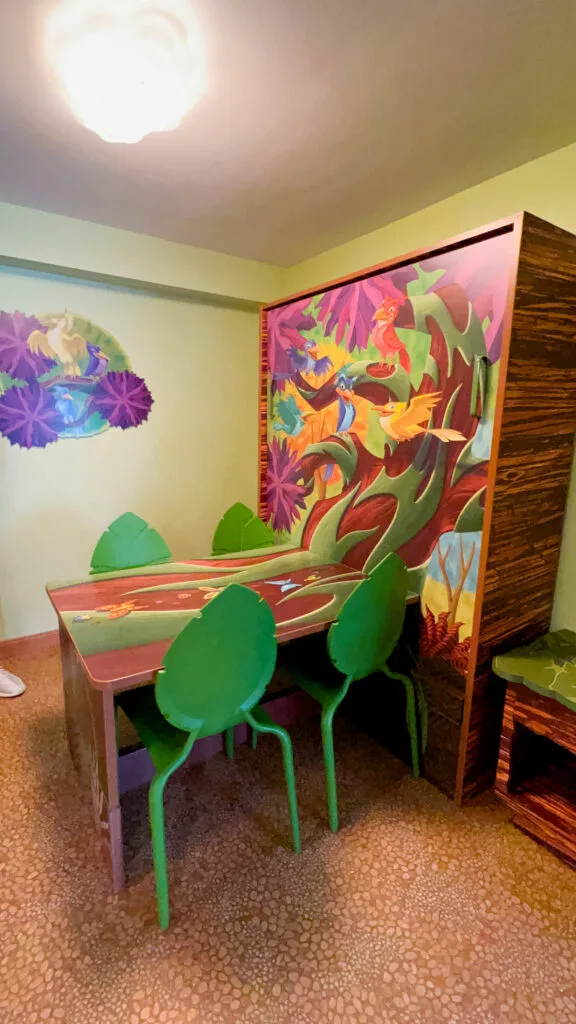 Kids ADORE the colorful decor of the resort.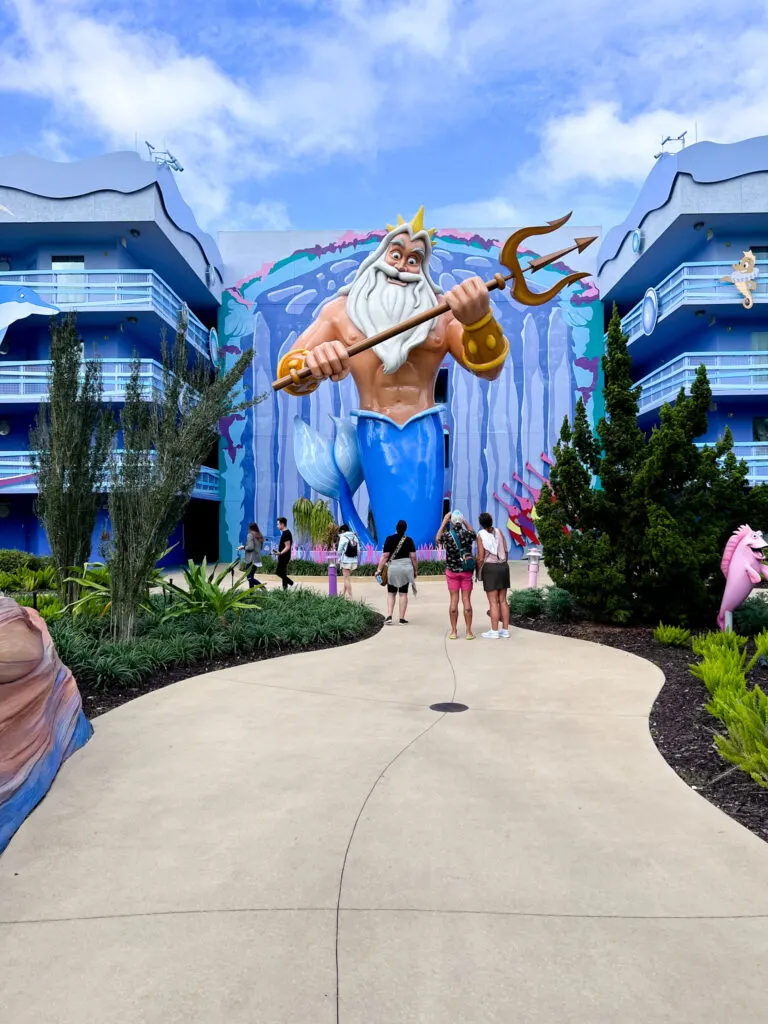 The resort has three outdoor pools,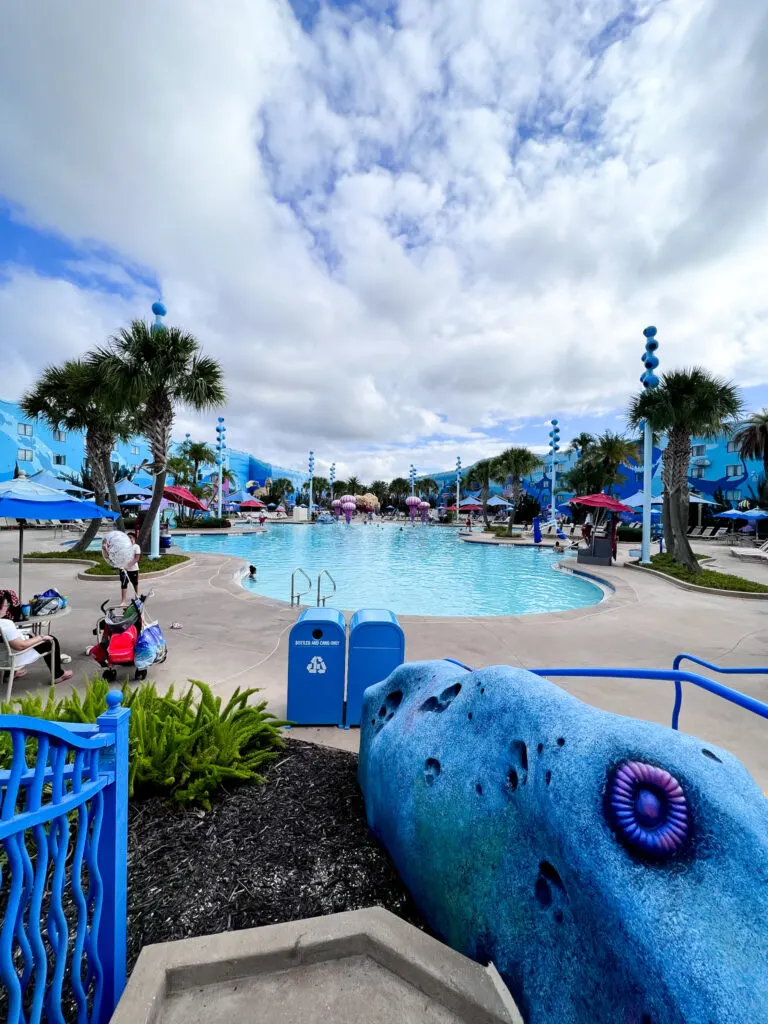 A video arcade, playground and easy access to an onsite food court that offers anything your kid could want , close to your room.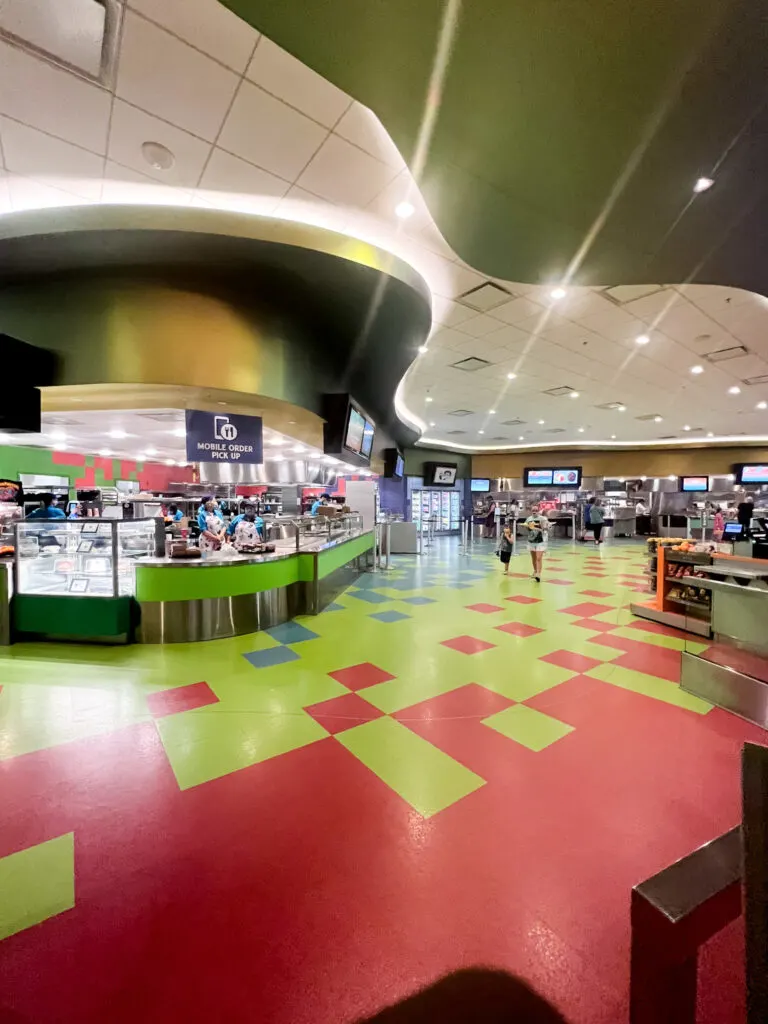 Best for: Families with elementary aged kids.
All Star Music Resort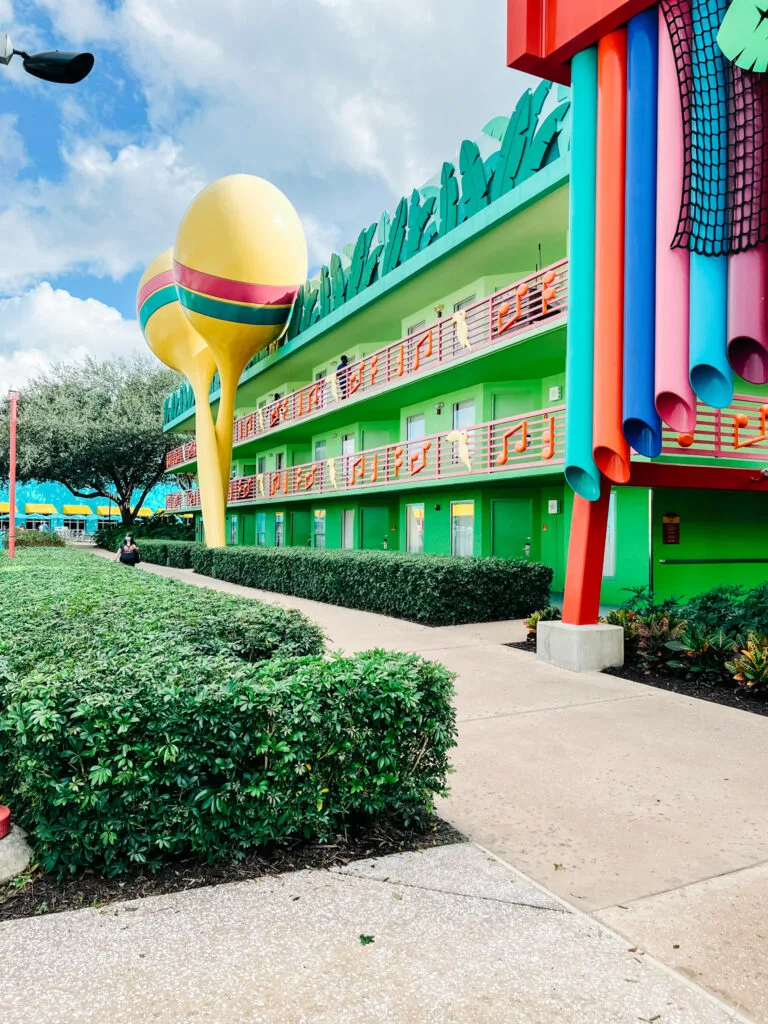 If you are a large family on a small budget who still wants to stay at a Disney World Resort, The Family Suites at Disney's All-Star Resort are a great option! This Guitar shaped resort has more sleeping surfaces and LOWER rates than similar suites at Art of Animation.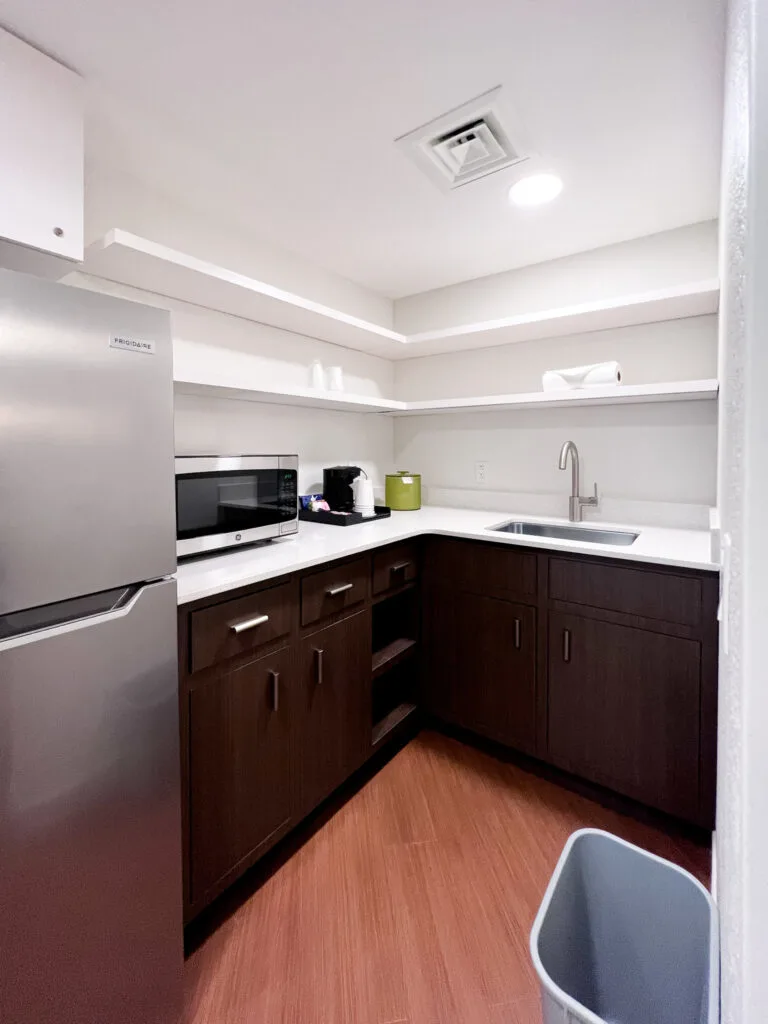 The family suites sleep 6 people. They are 520 square feet and offer a kitchenette to allow you to save money by eating in or warming up food from the guest fav food court.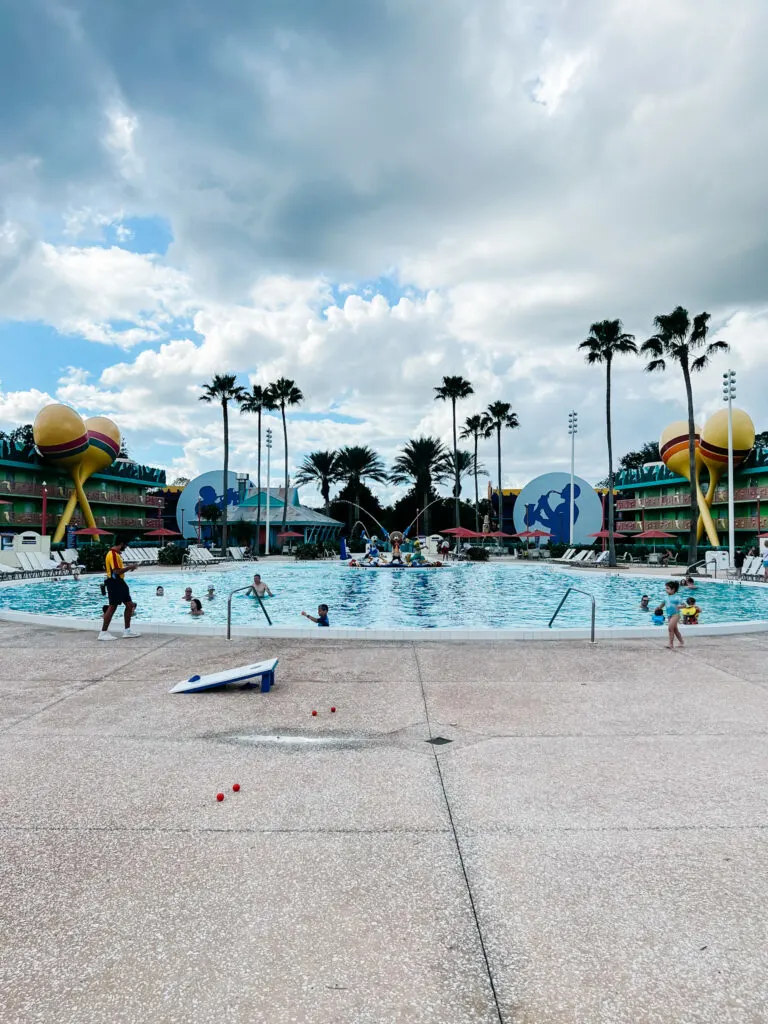 There are plenty of activities like movies under the lights, s'mores kits by the campfire, the big blue pool a classic arcade and complimentary guitar hero in the lobby.
Best For: Families on a budget who still want the disney experience
Disney Moderate Resorts
The Gran Destino Tower at Coronado Springs Resort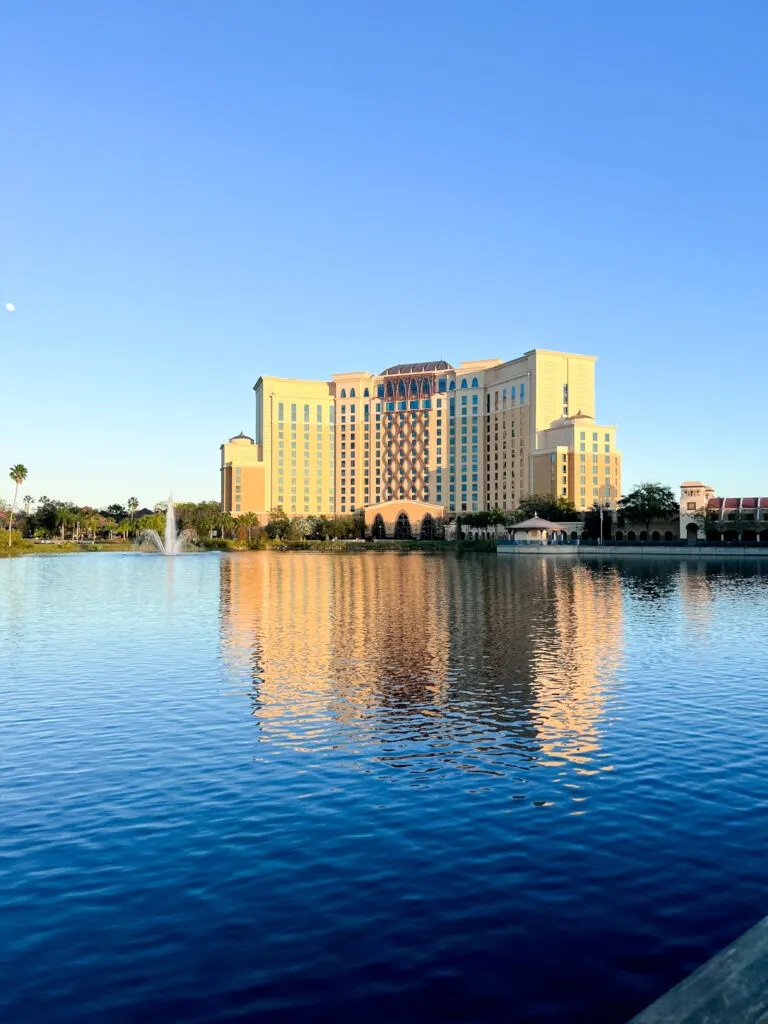 If you have a bit more room in the budget then the Coronado springs resort and it's Newest edition: The Gran Destino Tower at Coronado Springs Resort is where you want to be. Offering accommodations that are arguably Deluxe-caliber, but at a Moderate price these suites family suites are a great value for larger families .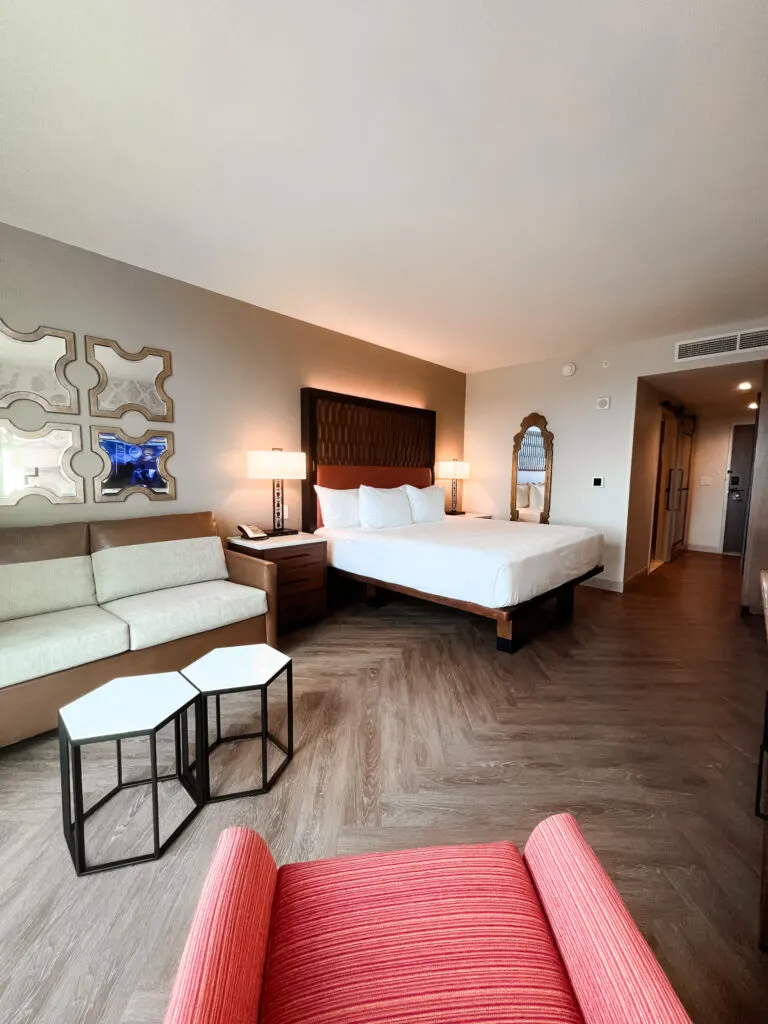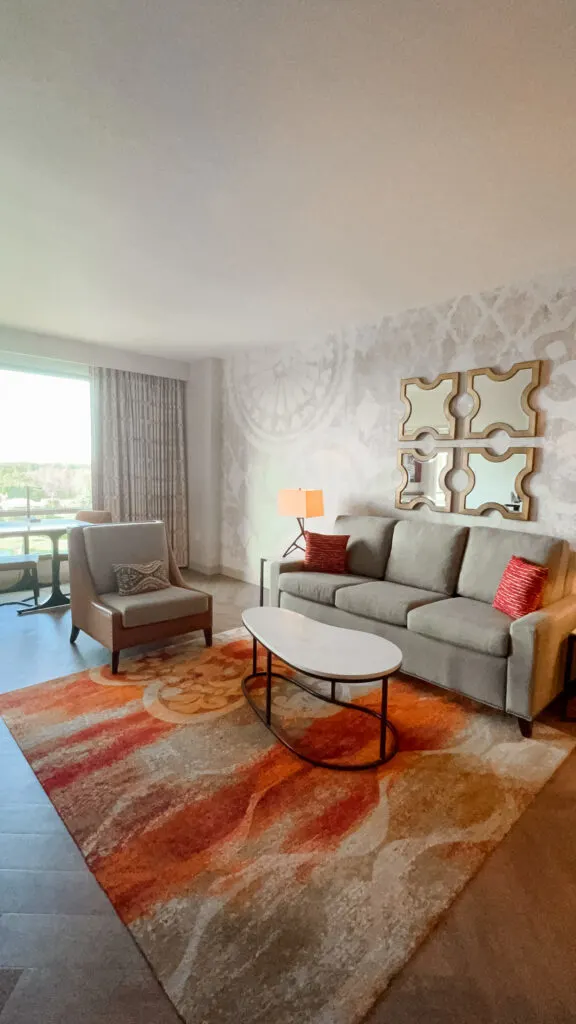 The resort features Junior Suites, One-Bedroom Suites and Executive Suites, all of which sleep up to six.
.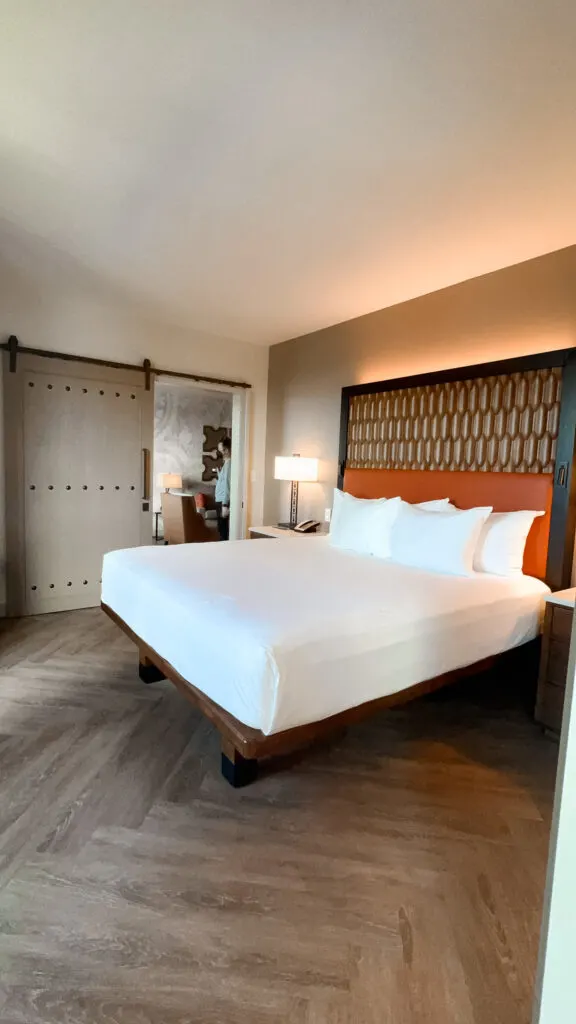 Coronado Springs offers a great themed main pool, an arcade, and lots of convention space. Because it's a popular convention location, the atmosphere tends to be a little more casual and a little less "Disney."
Best For: Families that want a little less "Disney " experience.
Disney Deluxe Resorts
Disney's Fort Wilderness Resort and Campground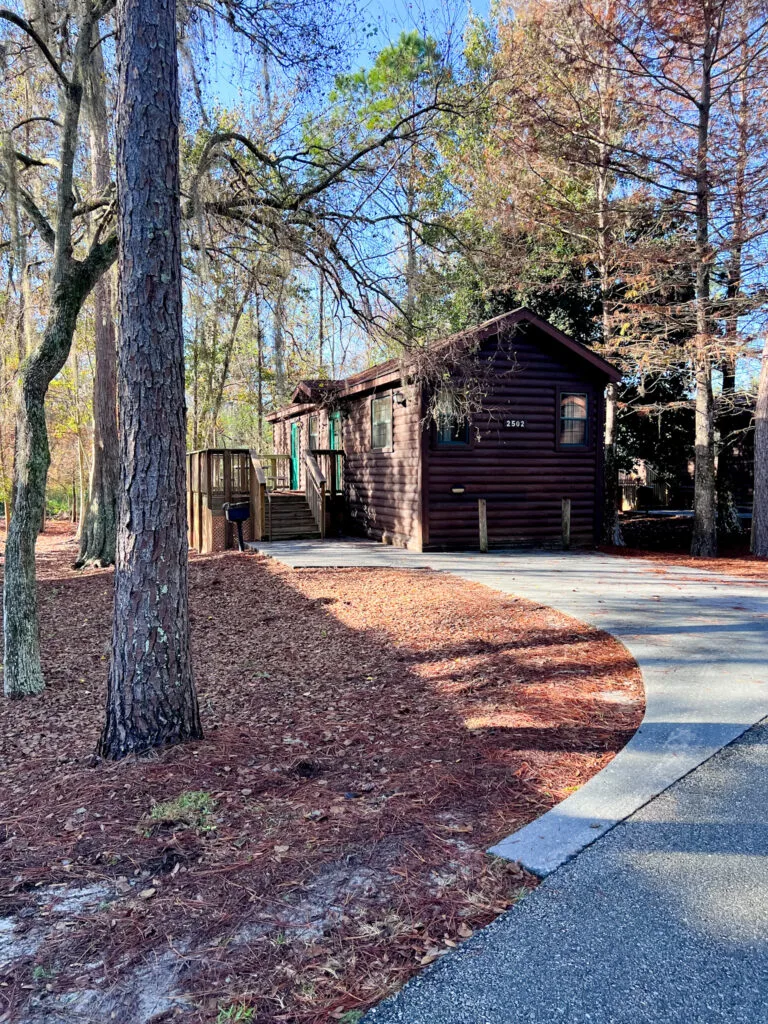 Disney's Fort Wilderness Resort and Campground has an American frontier theme and is perfect for families who love the outdoors.
Set on 750 acres, the resort offers 84 private campsites and 750 cabins that are air conditioned. It's so popular that they are always at at least 85% capacity!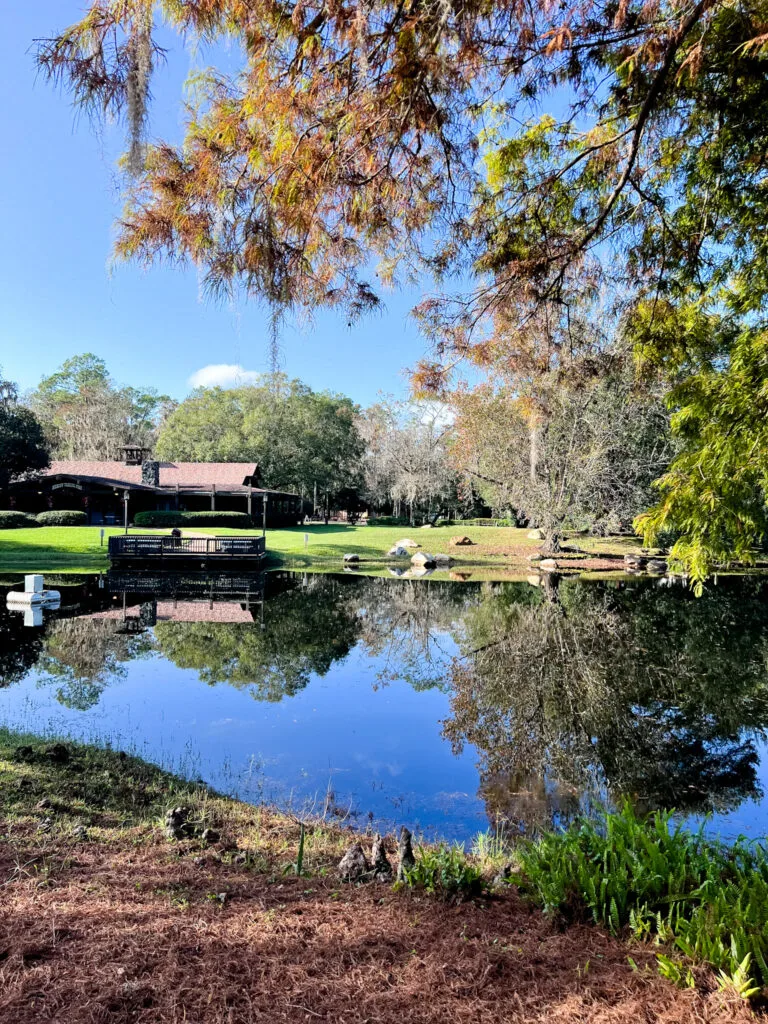 The Cabins are 504 square feet and can accommodate 6 people. They feature a master bedroom with a double bed and a set of bunk beds, a living room with a murphy bed, a full kitchen and a deck with an outdoor grill.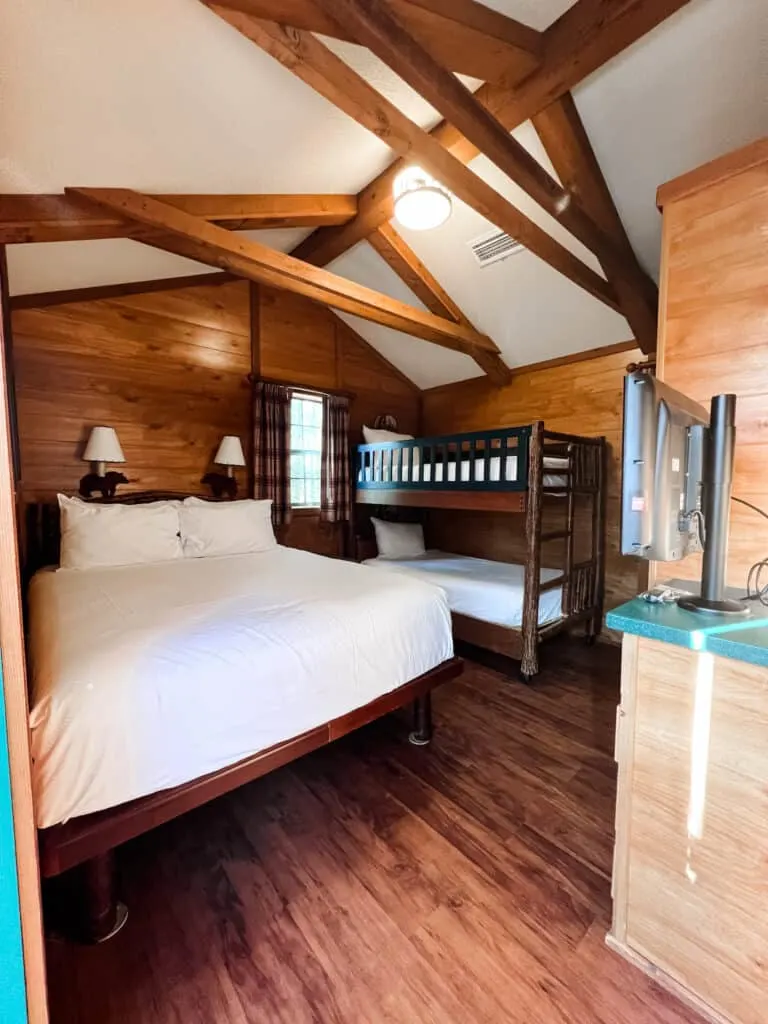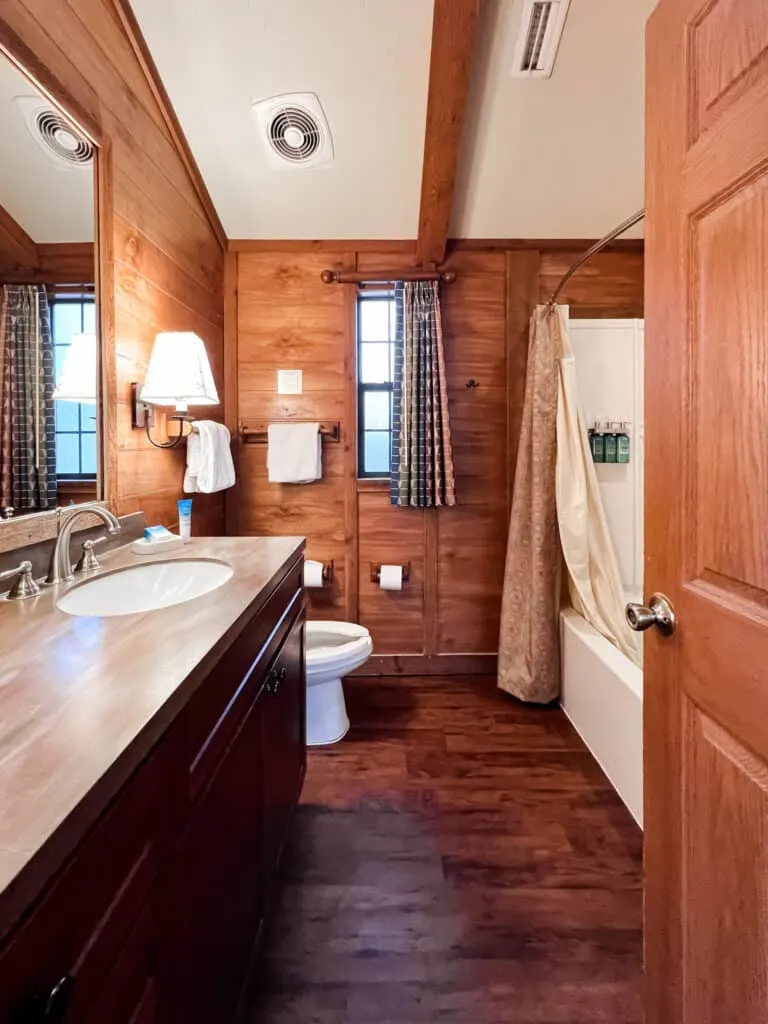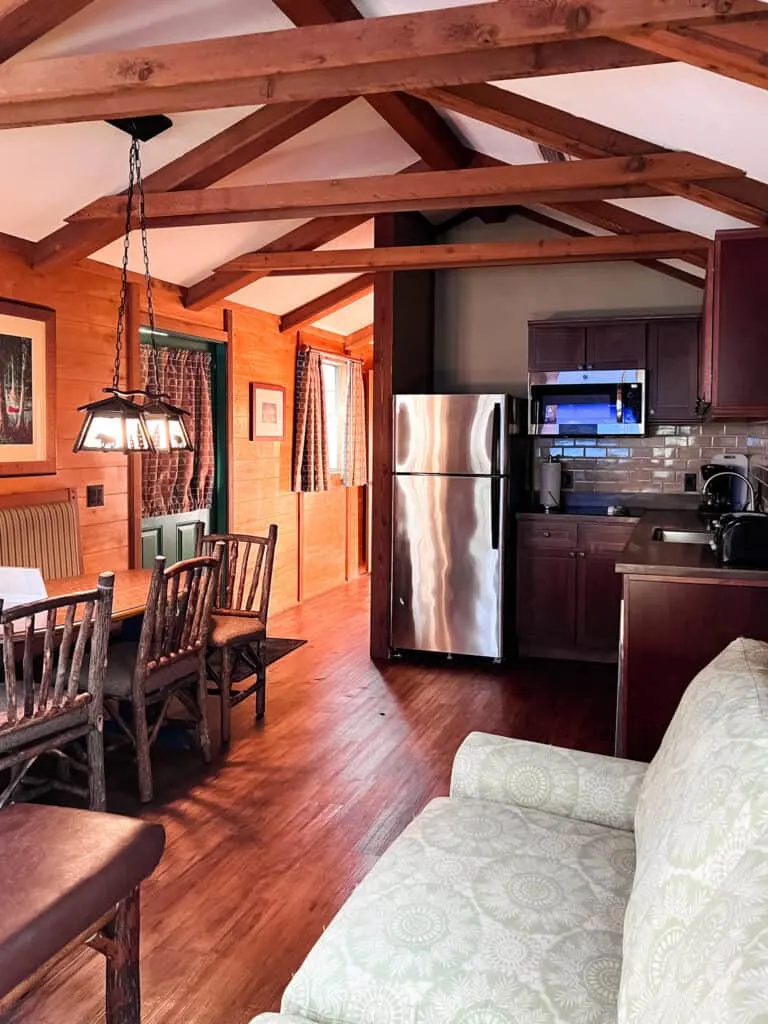 The Campsites can accommodate up to 10 with many configurations and hook up options. This resort is pefect for large families that love camping and outdoors.
My favorite part of this resort is that guests can choose to rent a golf carts to navigate the property. which can be reserved as early as 60 days prior to travel.
Best For: Large families who love outdoors and are on a budget.
The Riviera Resort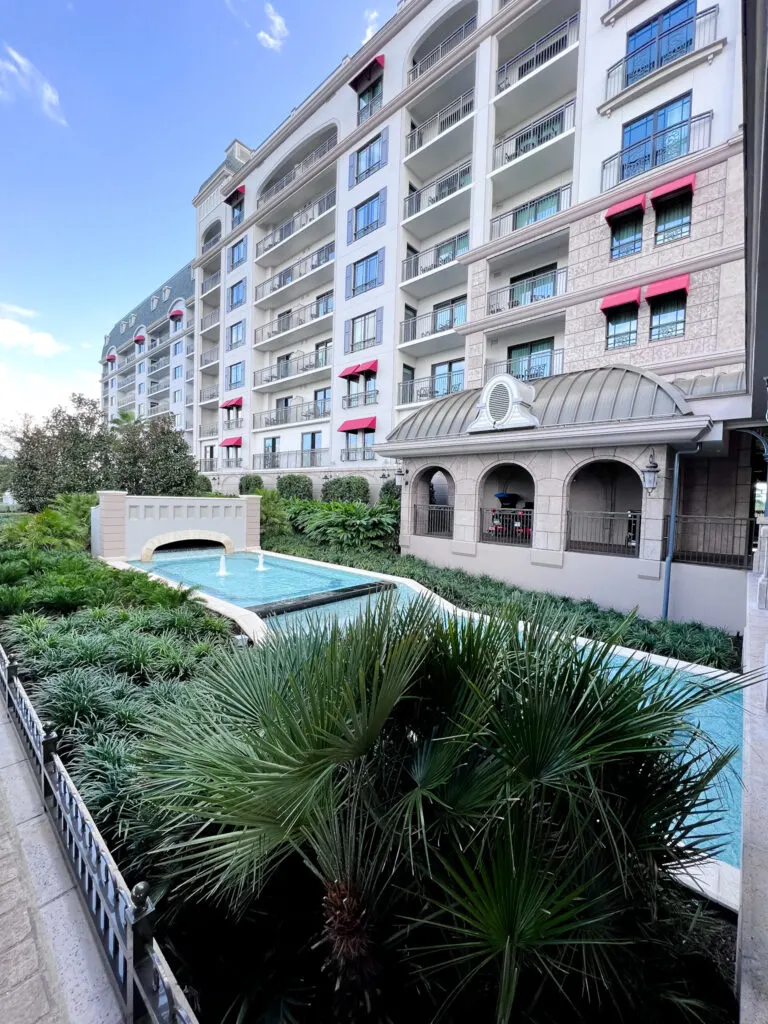 This Disney Vacation Club resort is open for reservations and is a great option for large families. The resort has a european feel and has lots of options with plenty of room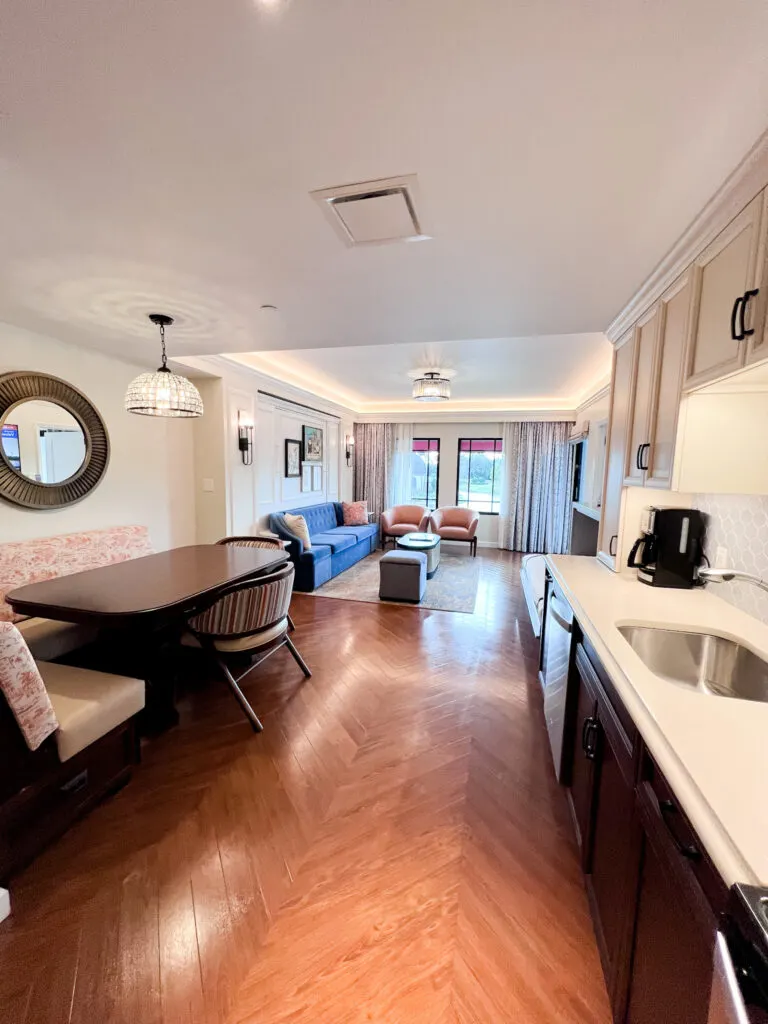 The 2-Bedroom Villas sleep up to 9 guests with a king sized bed, two queen sized beds, a queen murphy bed , and a twin murphy bed. It has a washer and dryer and a full kitchen.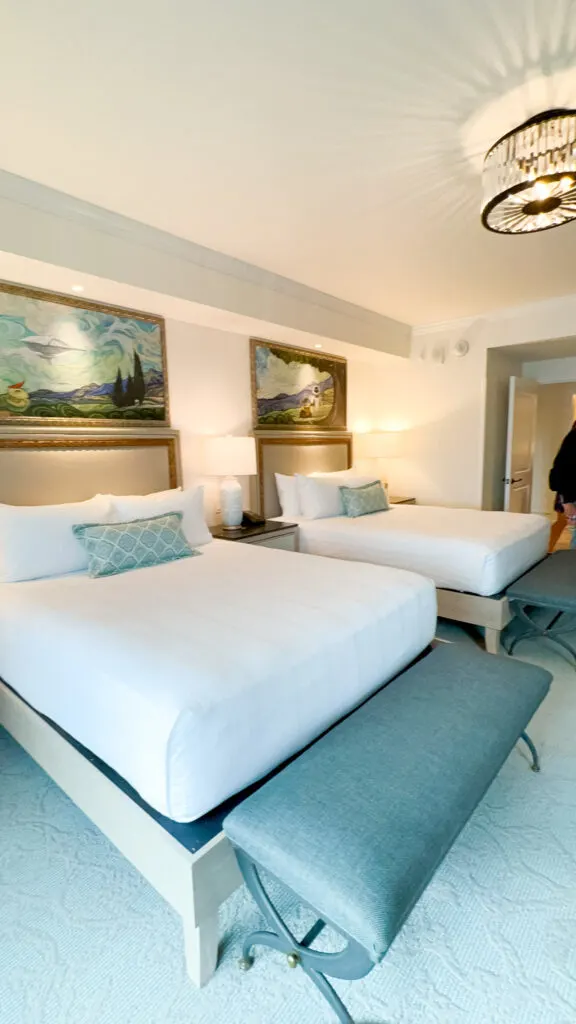 The 3-bedroom Grand Villa is TO DIE FOR. This 2500 square feet suite will sleep up to TWELVE guests. . Two guest rooms have two queen sized beds each with an en suite bathroom and a queen sleeper in the sofa. with of course…a full kitchen.
Basically these rooms offer PLENTY OF SPACE and room options for large families.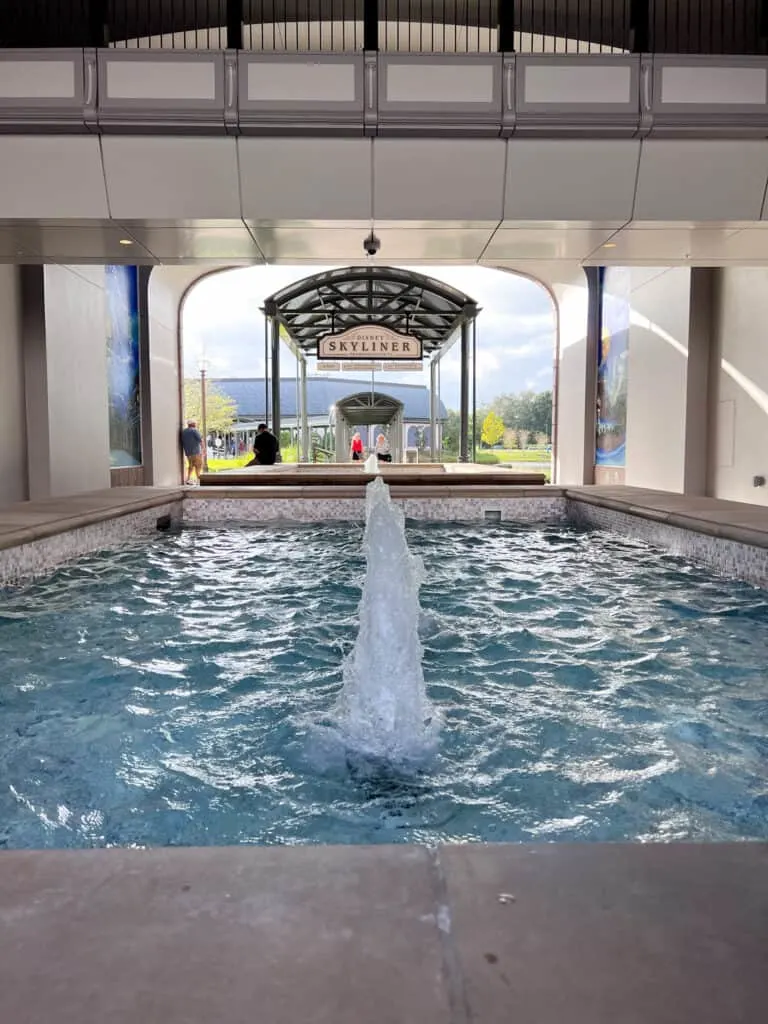 The Disney Rivera Resort has access to Epcot and Disney's Hollywood studios via Disney's Skyliner.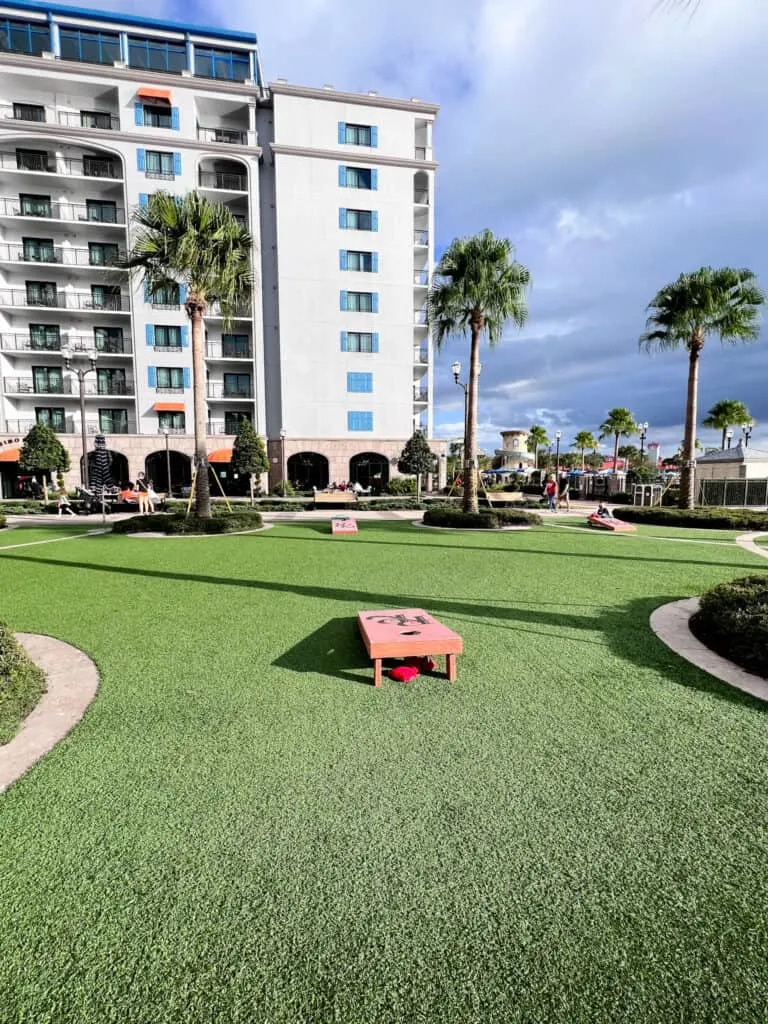 The resort has three pool areas, a twisty slide a 1.2 mile running/walking trail around the resort, a rose garden, painting on the courtyard and a lifesize chess board.
Best For: large families with like Disney with a little luxury.
Disney's Polynesian Village Resort, Villas & Bungalows.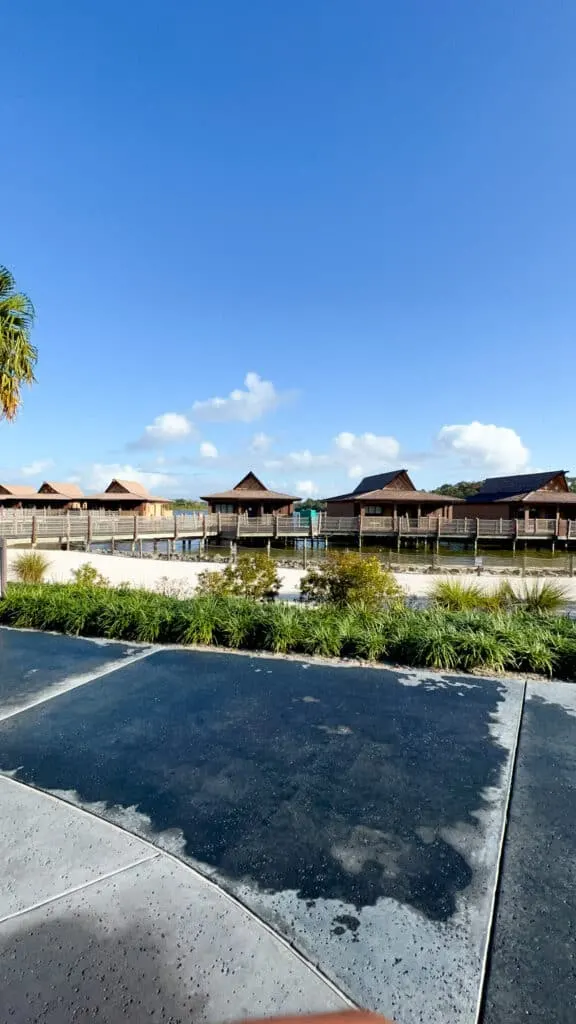 This special special place surrounded by palm trees and overlooking Seven Seas Lagoon, the Polynesian overwater Bungalows are two bedroom bungalows with room for 8 people. They have full kitchens, a washer and dryer, a pool on the deck and plenty of areas to spread out.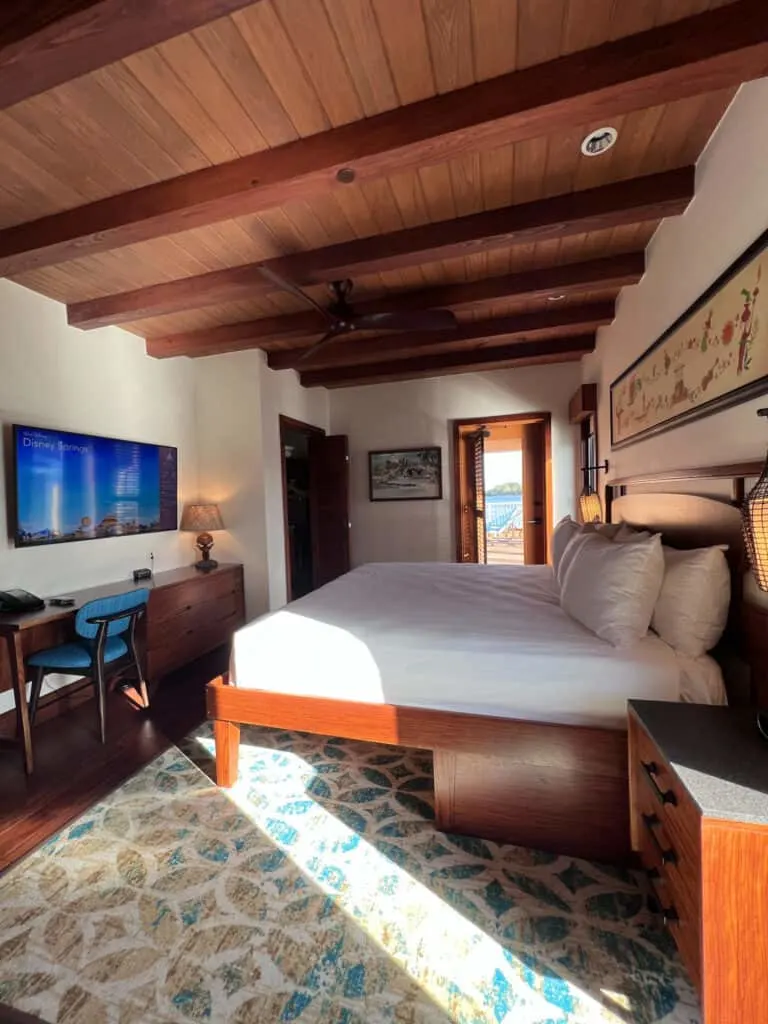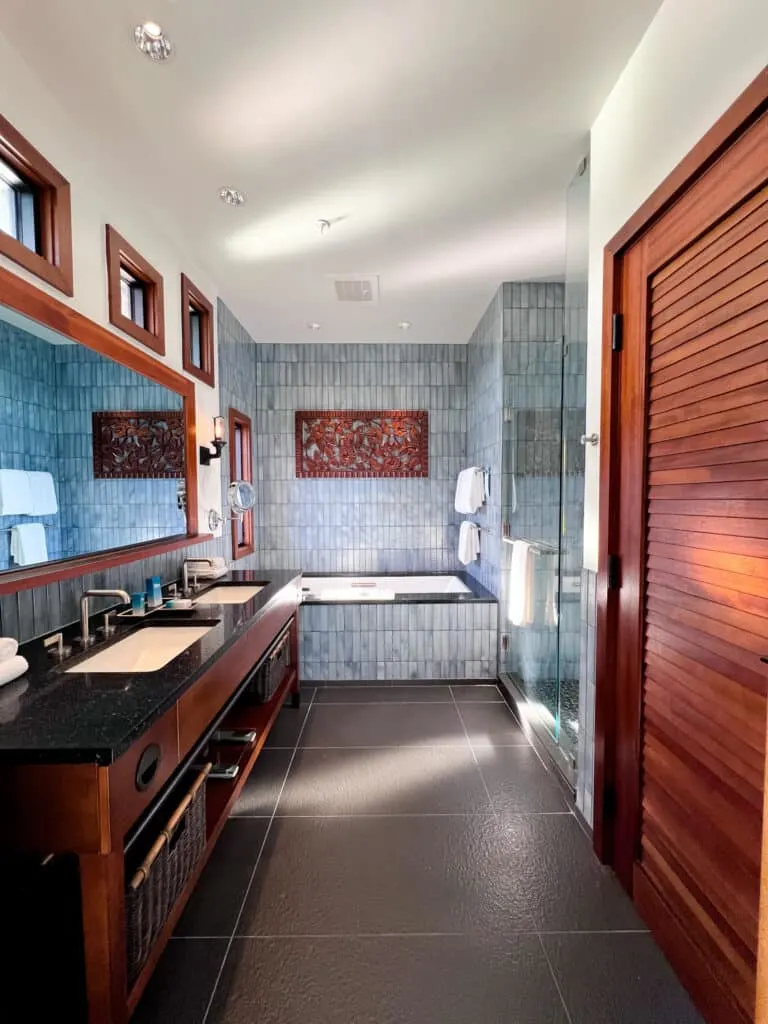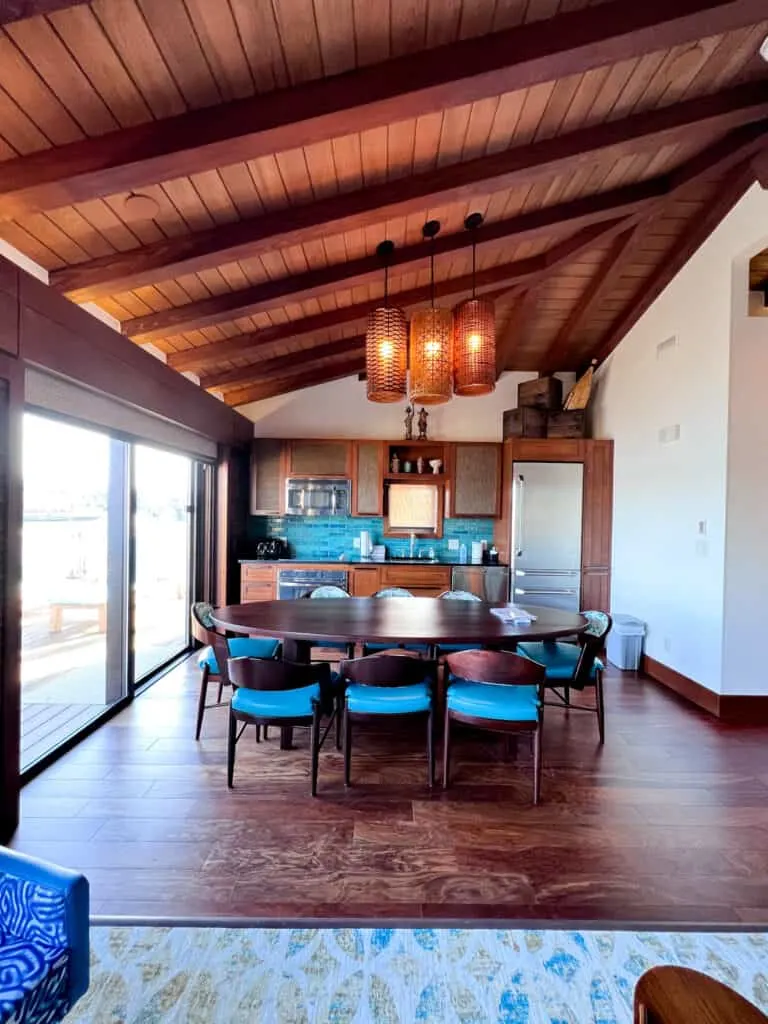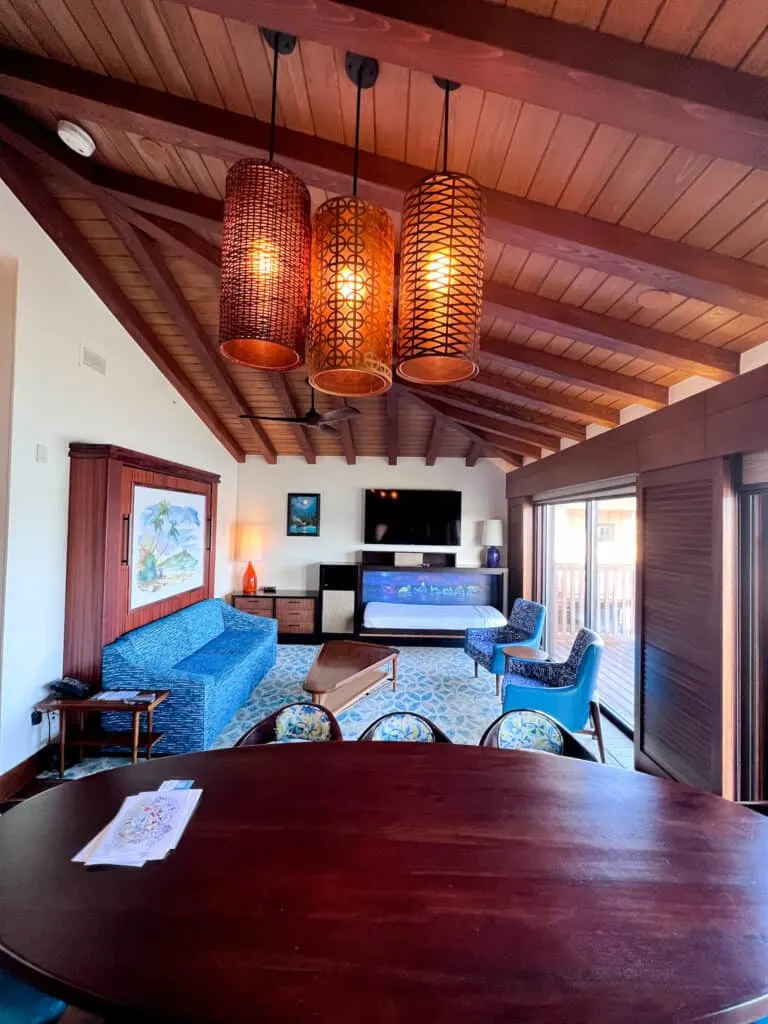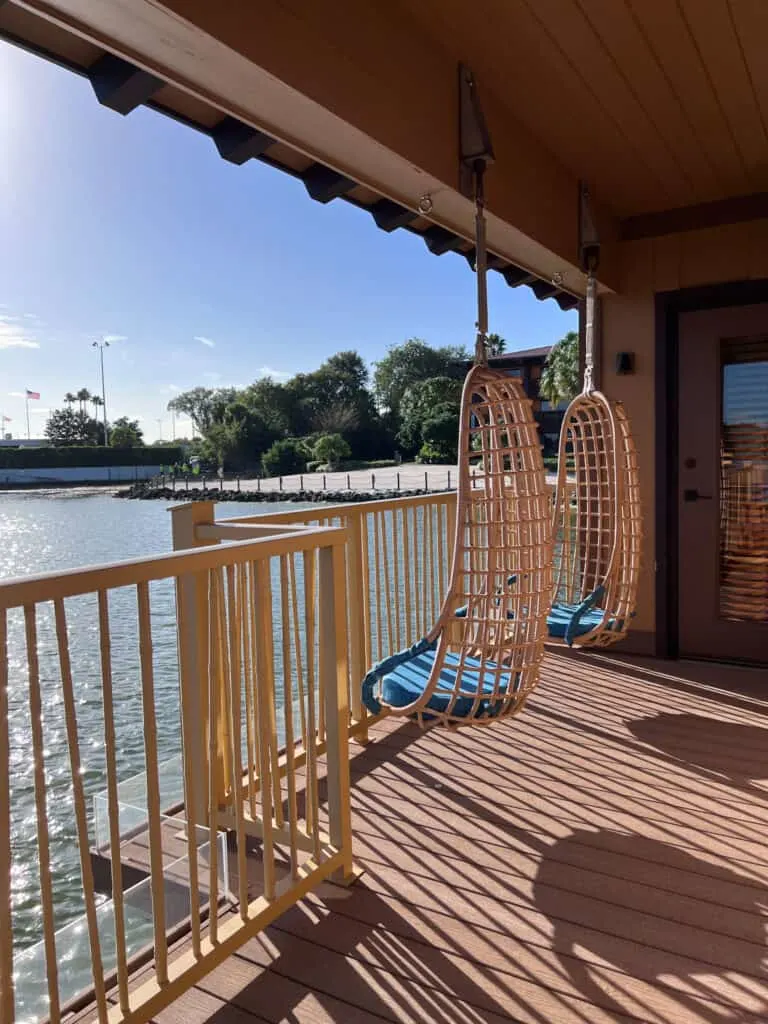 The resort is located minutes away from Magic Kingdom via water taxi, bus or the monorail system. Kids and families love the laid back vibes, hula lessons, the lava pool and the family style breakfast at .
This special space sleeps 8 adults and offers a private deck with plunge pool that overlooks the Seven Seas Lagoon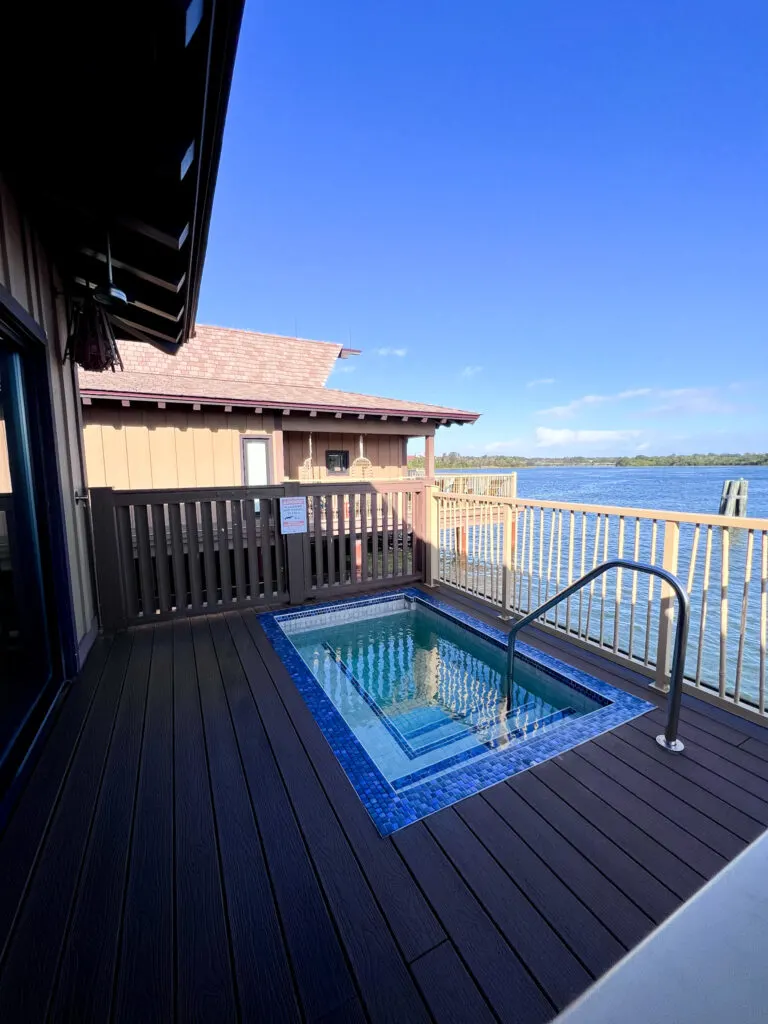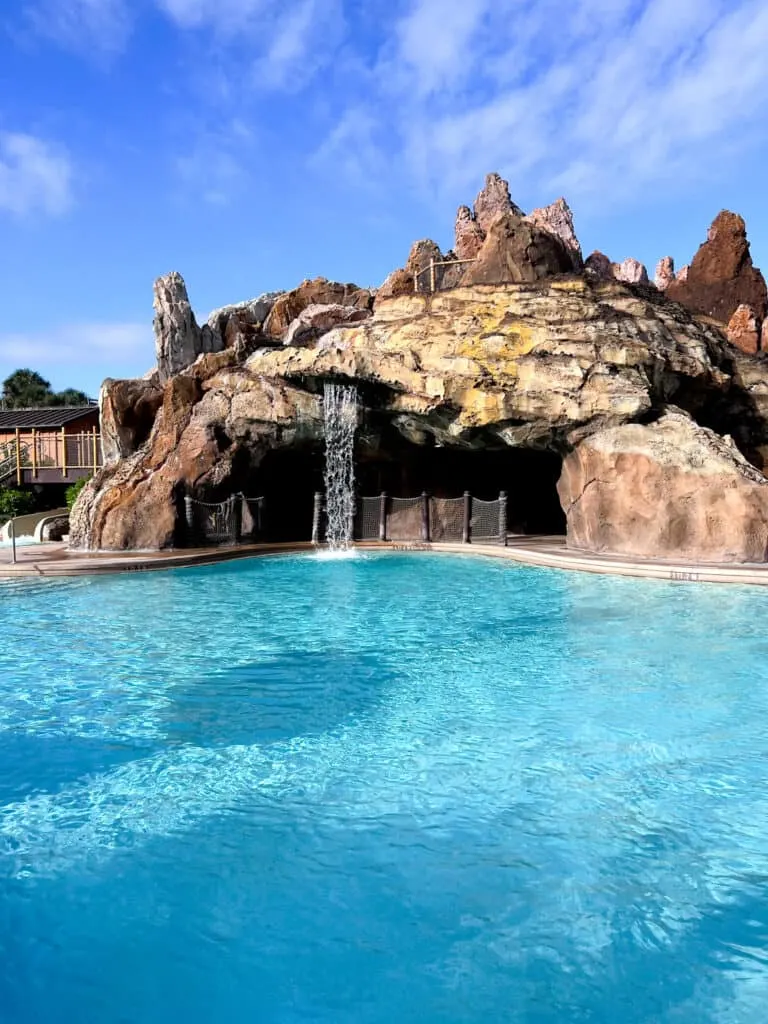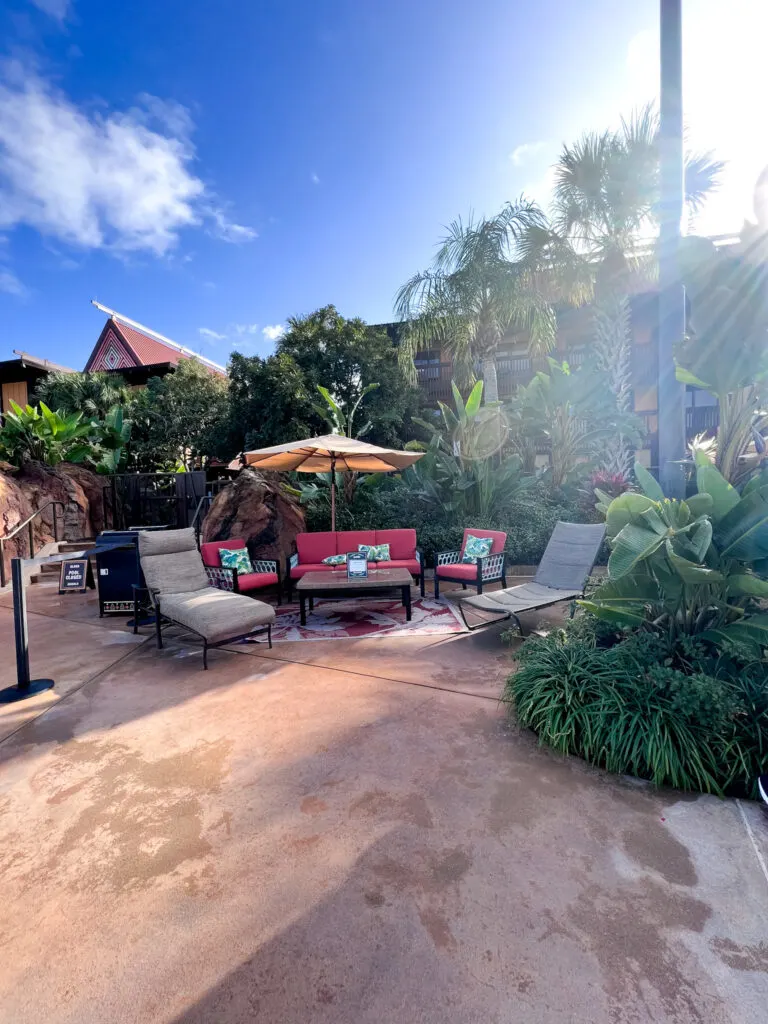 Best For: This is a great choice for families with young children who want close proximity to the Magic Kingdom Park.
Note: The last two resorts are Disney Vacation Club properties. This means that they open for booking for DVC members BEFORE they are available for the general publix. Bookings for non-DVC members are usually available 10-11 months prior to your travel dates.
Hopefully this post helps you and your family enjoy and stay at one of these family suites at disney world for your next stay!
Questions?