If you have been following me for any length of time, you know that I love Coffee. Coffee is Bae. So, of course, I would do a list of fun gifts for coffee lovers!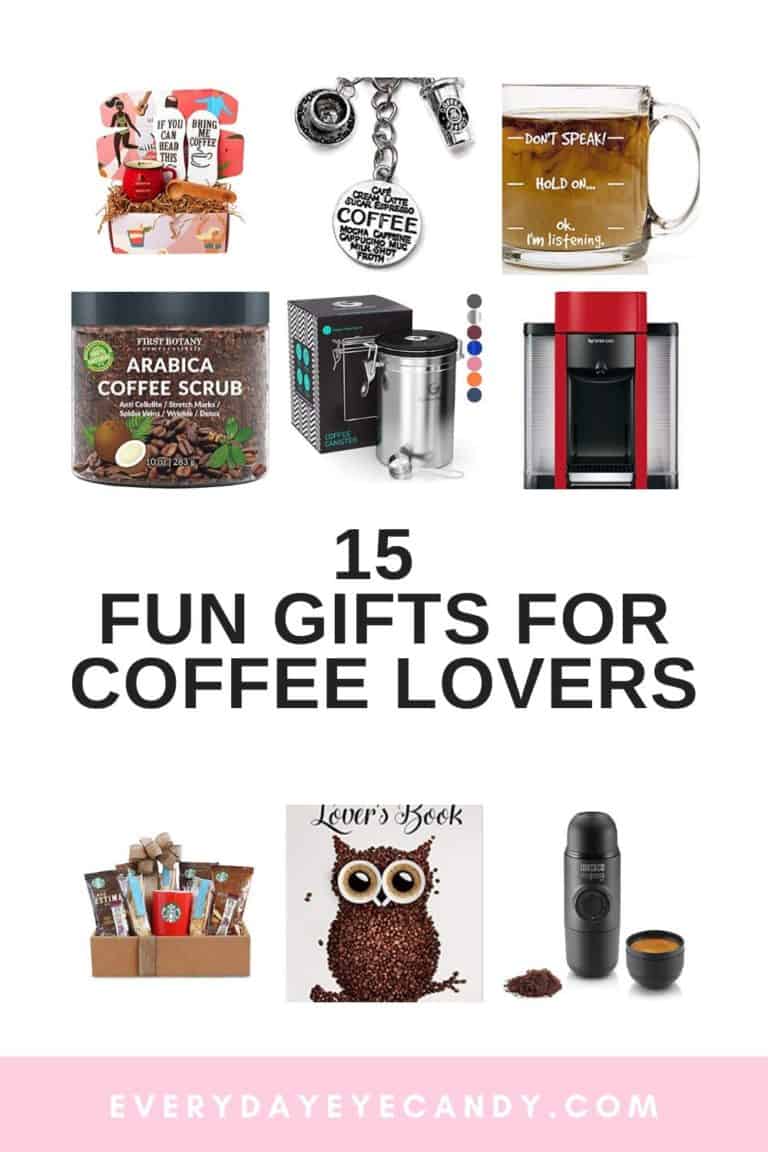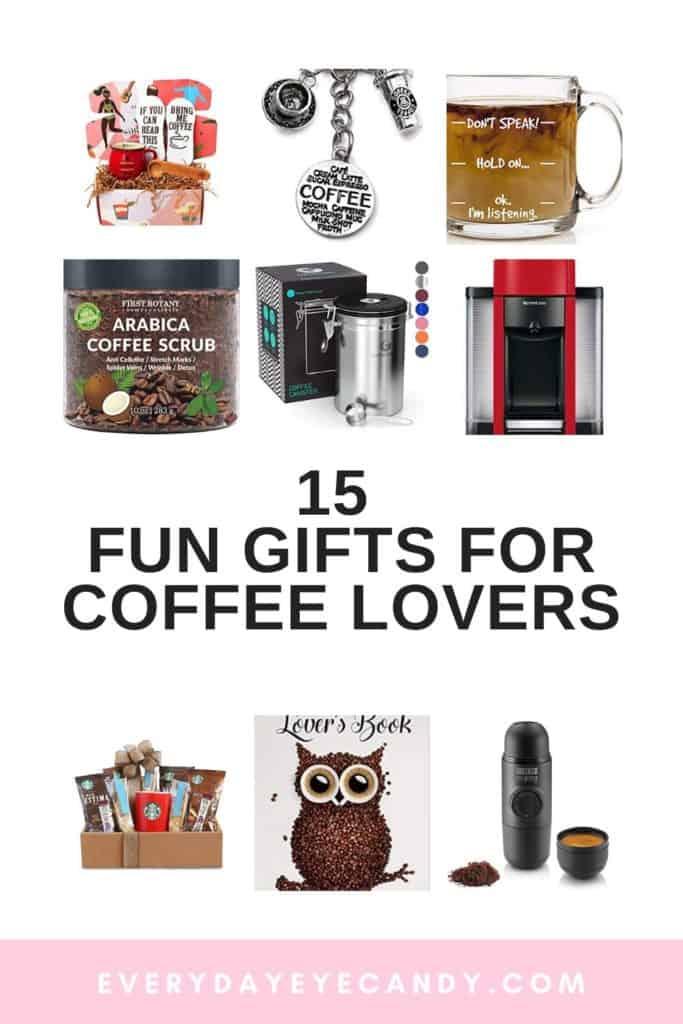 ( this post contains affiliate links.See my disclosure policy here)
I love that most of you are also coffee lovers. We are all sleep-deprived, working women who love that first hit of caffeine in the morning.
But even if you aren't, you know someone like us! Someone who thinks the smell of fresh-brewed coffee is awesome.
Someone who would mainline it if they could. So I created this list.
So if you have a coffee lover, what should you get them? Coffee, yes, but what if you don't want to be traditional? What if you want something fun, different or useful?
What if you just don't have the brain capacity to sit down and think about this and just want a list of suggestions so that you can just click and buy?
I got you! These work for all of the coffee addicts in your life.
Friends, moms, sisters, teachers etc.
So without further ado…
15 Fun Gifts for Coffee Lovers
If you are looking for other gifts this year check out these gift guides below!
The Ultimate Gift Guide for Working Moms
The Best of Oprah's Favorite Things Under $100
The Ultimate Gift Guide for Photographers
The Ultimate Holiday Gift Guide for Bloggers