Breakfast is supposed to be the most important meal of the day. But what if you just don't have time for it? Overnight Oats Recipes are perfect to prep the night before so that you always get a delicious healthy breakfast.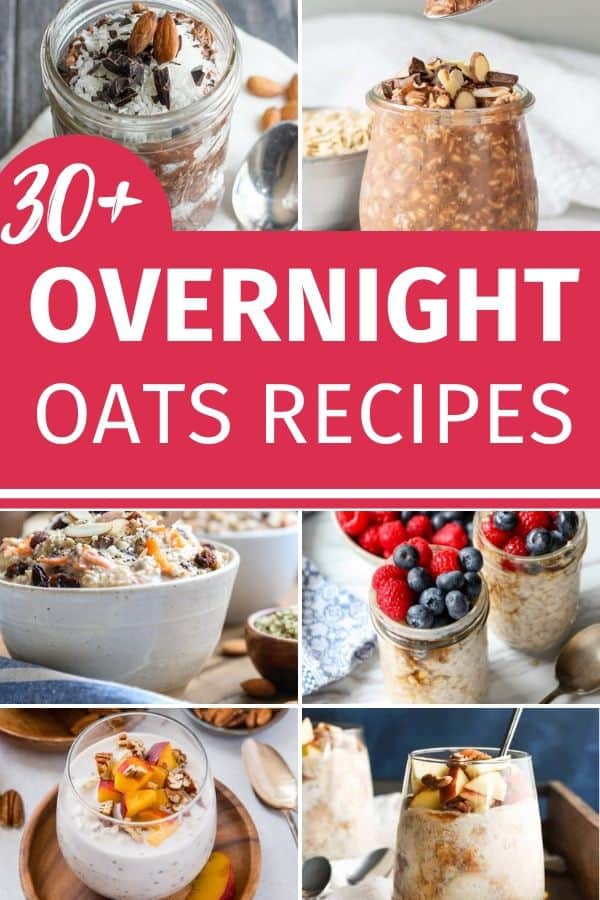 This post may contain affiliate links. See our disclosure policy here…
Mornings are so busy around here! I love breakfast foods and breakfast recipes, but I don't always have time to make it. So when I discovered overnight oats recipes, I knew that I had found the solution that would make sure I ate breakfast every day during the week.
Easy to make ahead, they have become a staple in our house.
So what are overnight oats?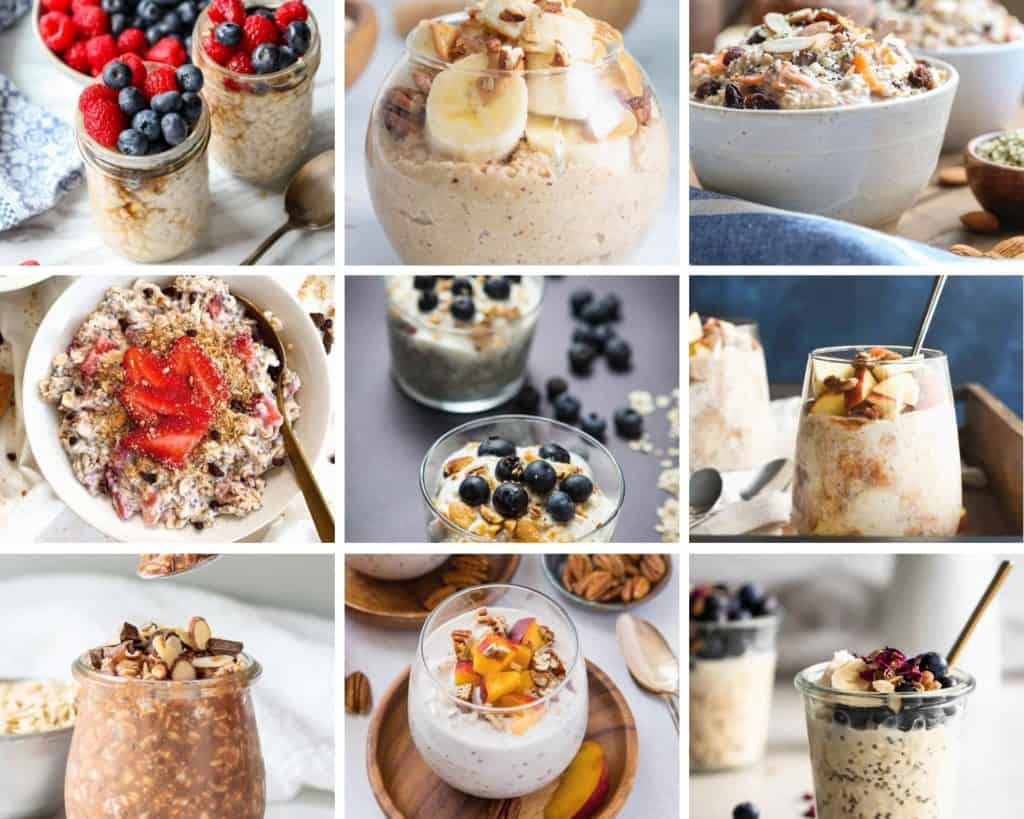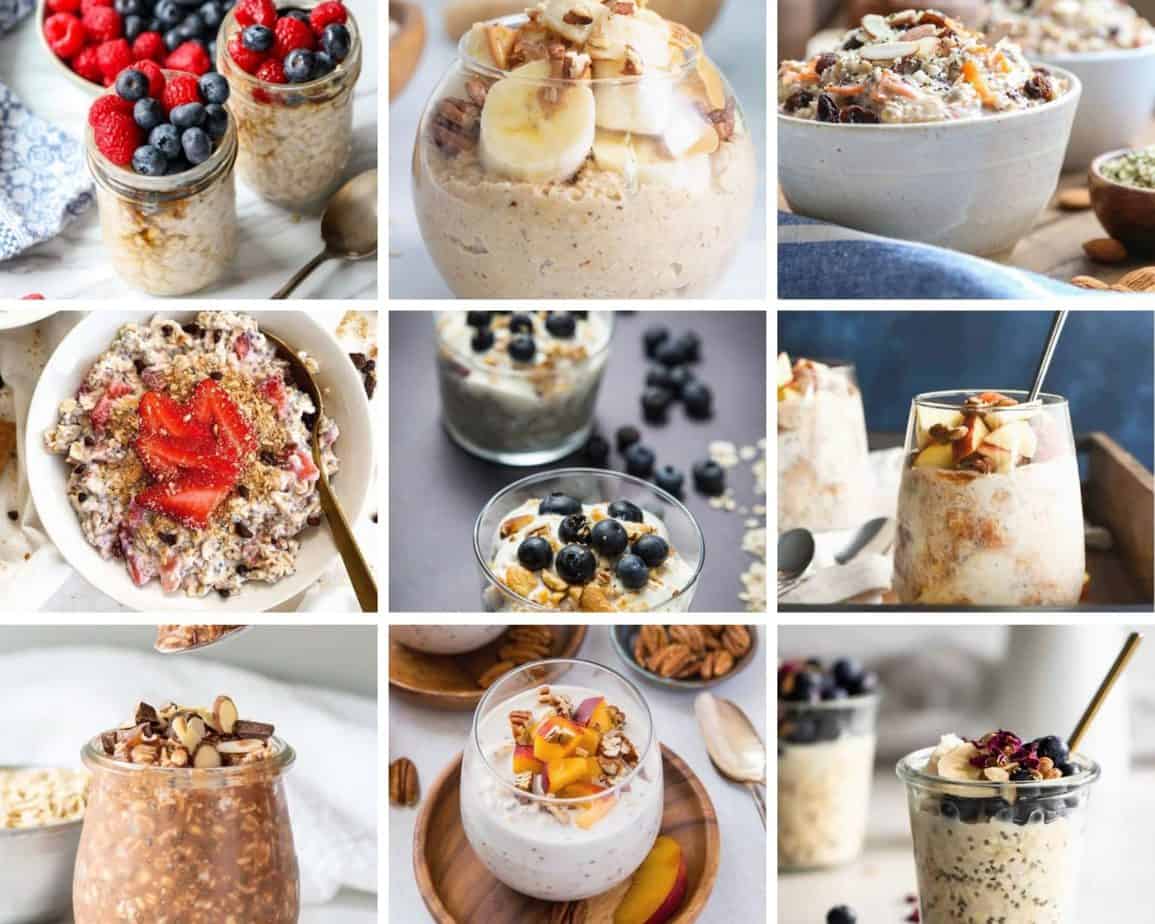 Almost all overnight oats recipes follow the same basic pattern: rolled oats soak overnight in a liquid until they become soft. They are easily customizable by adding fruit, nuts, seeds or spices.
All you really need, are a few mason jars and you are ready to go!
Mason jars are my favorite containers for quick recipes and for overnight oats. They make it easy to prep, mix, store overnight and eat the next day. All in the same place!
The Basics: How To Create your Own Overnight Oats Recipes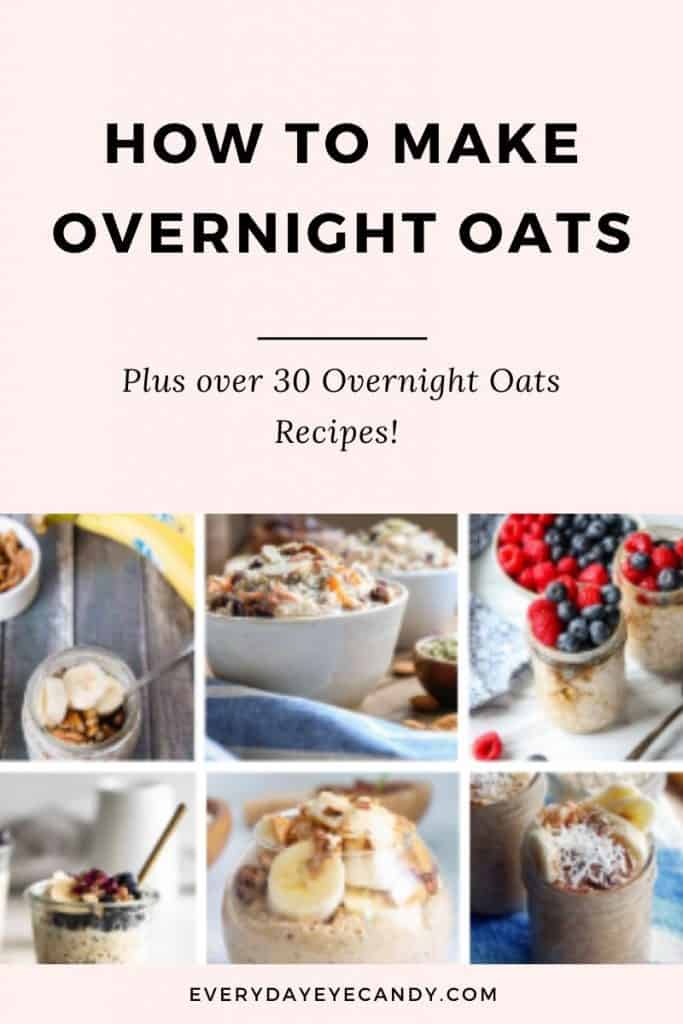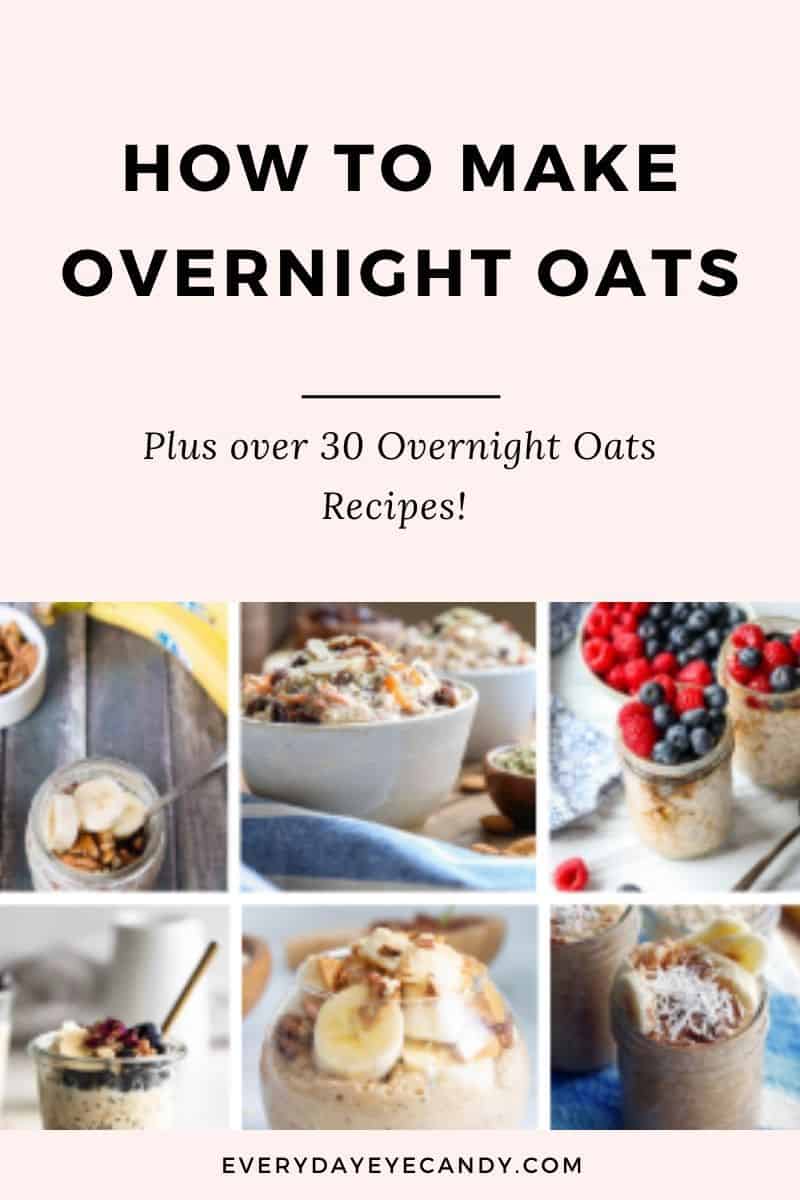 Pick Your Oats
Skip the steel cut oats or the quick cook oats for this recipe. You want good old fashioned rolled oats. My favorites are here.
Depending on how much I want to make, I use 1/4 to 1/2 cup for my recipes.
So the first step is…put the oats in the jar.
Add twice as much liquid as oats.
Add the liquid! Any kind of milk (cow, rice, almond, coconut) will do. If you want a thicker oatmeal, plain or greek yogurt will work too. BUT be careful not to make it too thick or you will end up with a texture that resembles cement rather than oatmeal.
Add all the things
Here is where it gets fun. You can add chopped nuts, coconut, dried or fresh fruit, cocoa nibs, chia seeds flax seeds…the list can go on and on!
I personally usually add chia seeds, some type of nuts and maybe some fruit like a banana to help thicken and flavor my oats.
Stir in something sweet
Honey, agave, maple syrup, brown or white sugar are all good choices to make your overnight oats recipe a little sweeter.
But you don't need to add any at all! Sometimes just vanilla and cinnamon with fresh fruit can add all the sweetness you need. It's up to you!
And always always always add a little salt. No matter what.
Put it in the Fridge overnight
Mix everything together in your jar and seal it. Go get some sleep and in the morning grab your jar and go!
Eat cold or heat and eat.. and add toppings or not..
Before you eat, decide if you are ok with cold oats. The easy part of this is that it tastes great cold! But that doesn't mean that you can't heat them up!
Add a few additional toppings after you decide ( more nuts, fruits, spices) and DIG IN!
There are so many ways you can make overnight oats recipes! In case you need inspiration, keep scrolling for over 30 overnight oats recipe ideas in this post!
Enjoy!