Have you ever considered giving back on vacation? This year, I attended the Social Media on the Sand Conference at Beaches Negril resort and had the opportunity to participate in a Reading Road Trip Experience through the Sandals Foundation.
The Reading Road Trip initiative is aimed at improving literacy, comprehension and vocabulary of children throughout the Caribbean. The trip takes place every Thursday and is available through Island Routes Adventure Tours. The experience allows guests of Sandals and Beaches Resorts – in Jamaica, Antigua, the Turks and Caicos Islands, St. Lucia and Exuma in the Bahamas – to visit a Foundation adopted school and lend literacy support to students.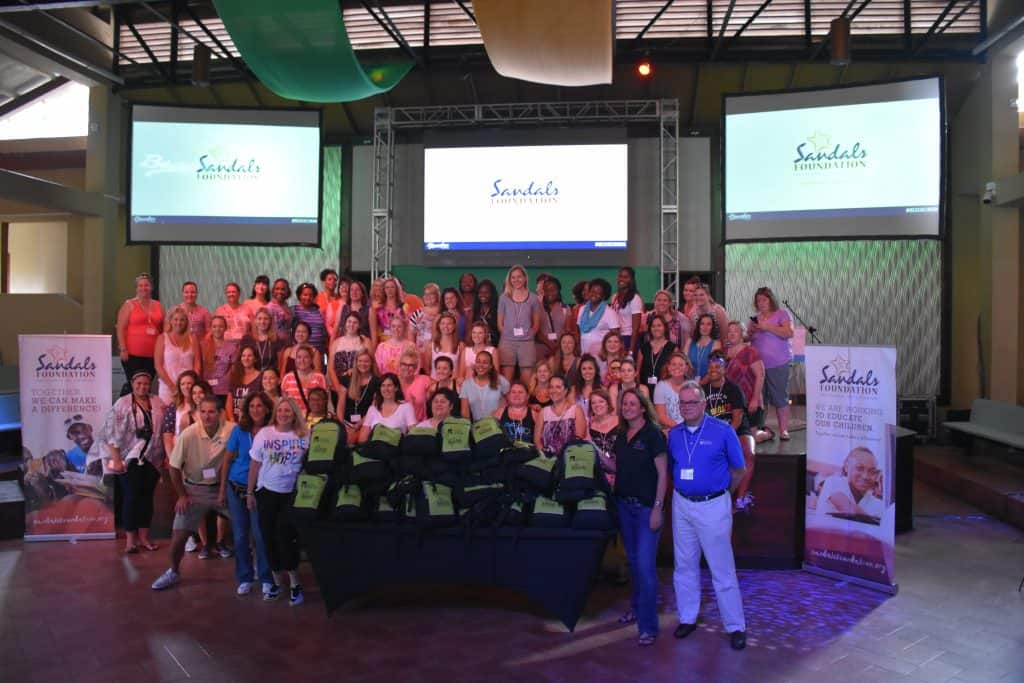 All of the attendees of the Social Media on the Sand Conference spent the first full morning of the conference learning more about the Sandals Foundation before we were all divided into groups and bussed to various schools in Negril to volunteer for our Reading Road Trip. My group took a happy trip to Happy Hearts Early Childhood Institution in Negril, Jamaica.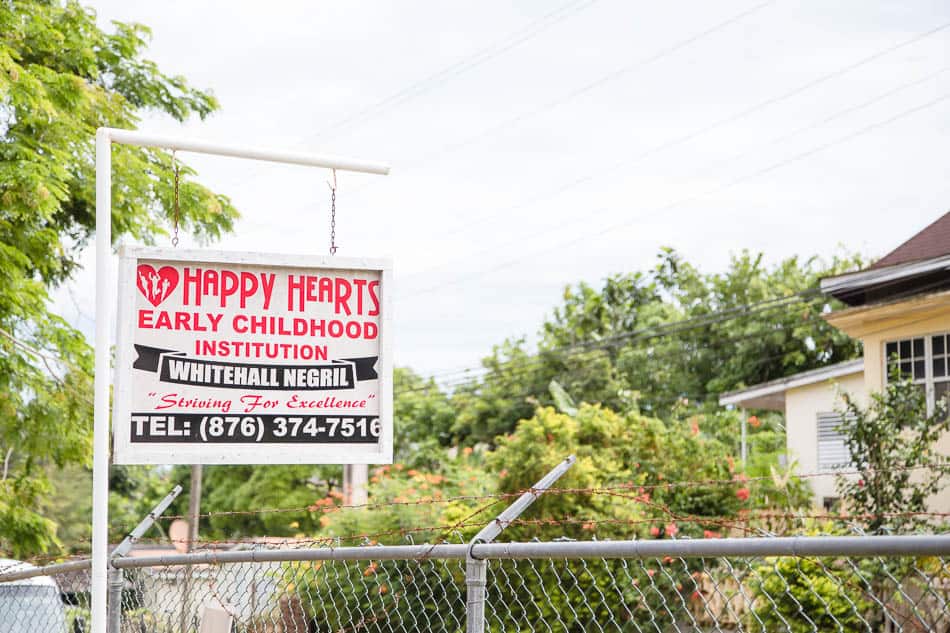 It was so heartwarming and FUN to read to these children, listen to them, and learn about how and where THEY learn.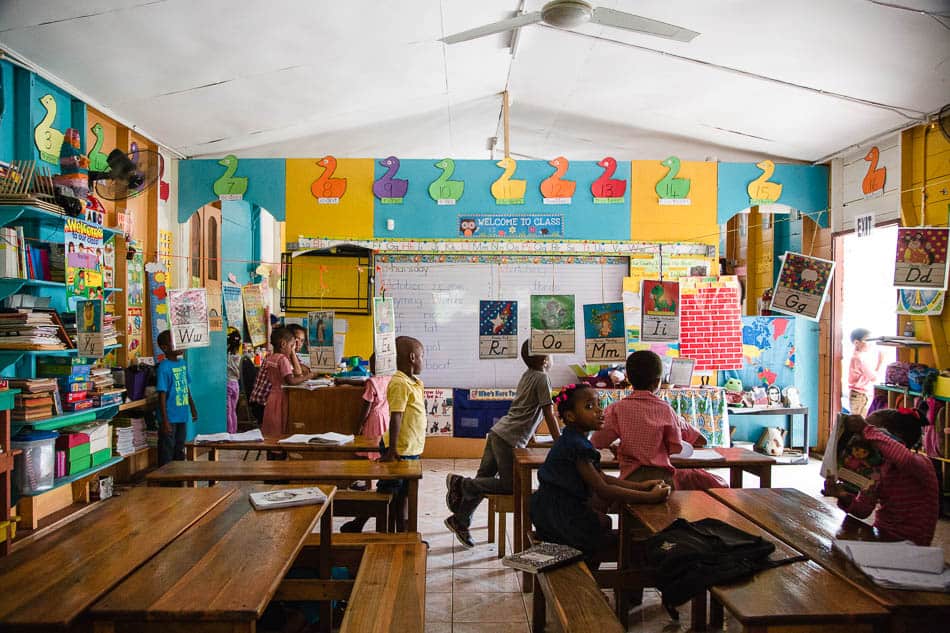 I got to know these three little guys so well on our trip. I learned about their families, what they like, their school and what books they loved.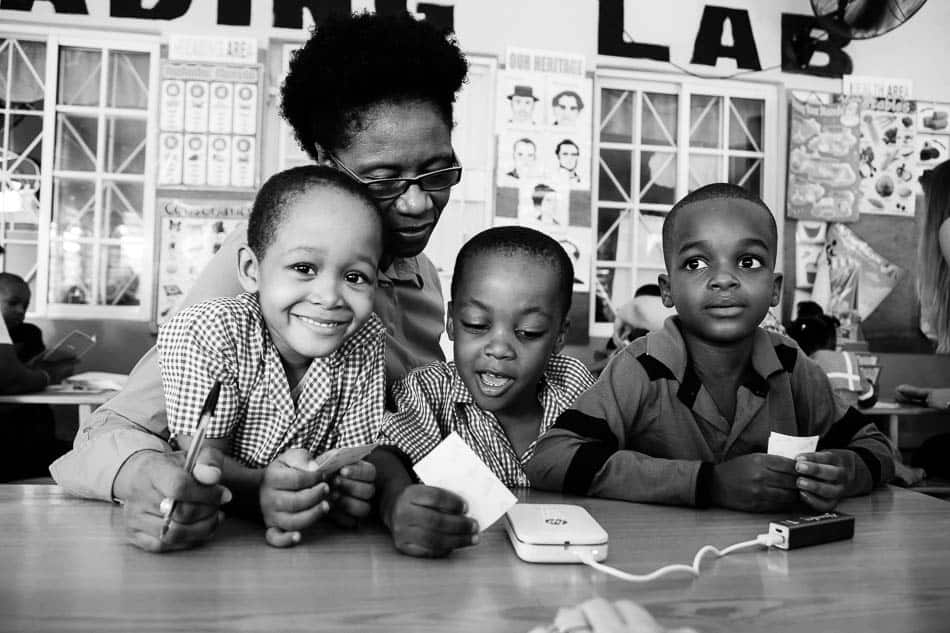 I was so honored that they shared their schools, their lives and their time with me on this trip. Reading to these children, coloring with them, and listening to them talk about their families was one of the highlights of my trip.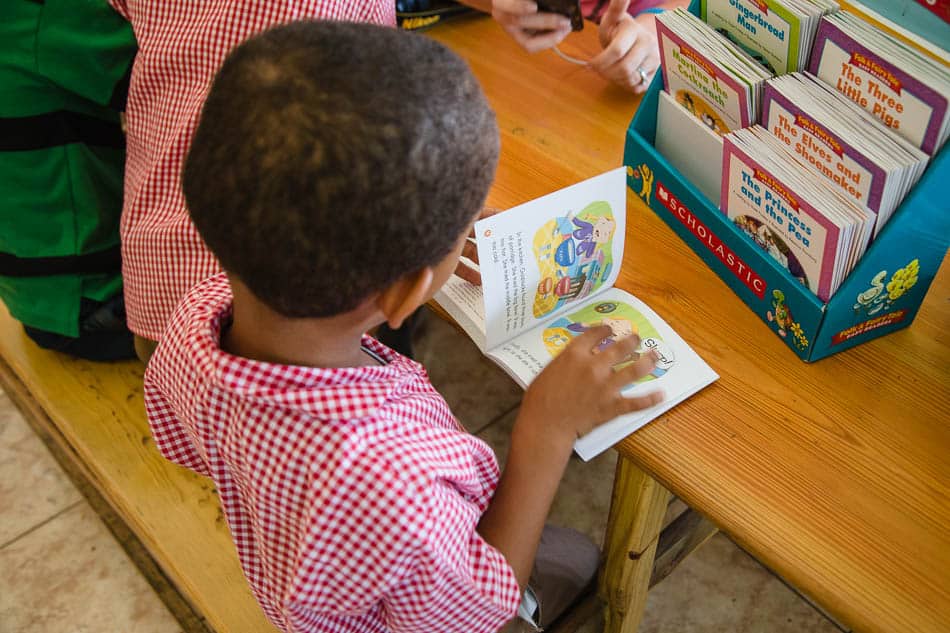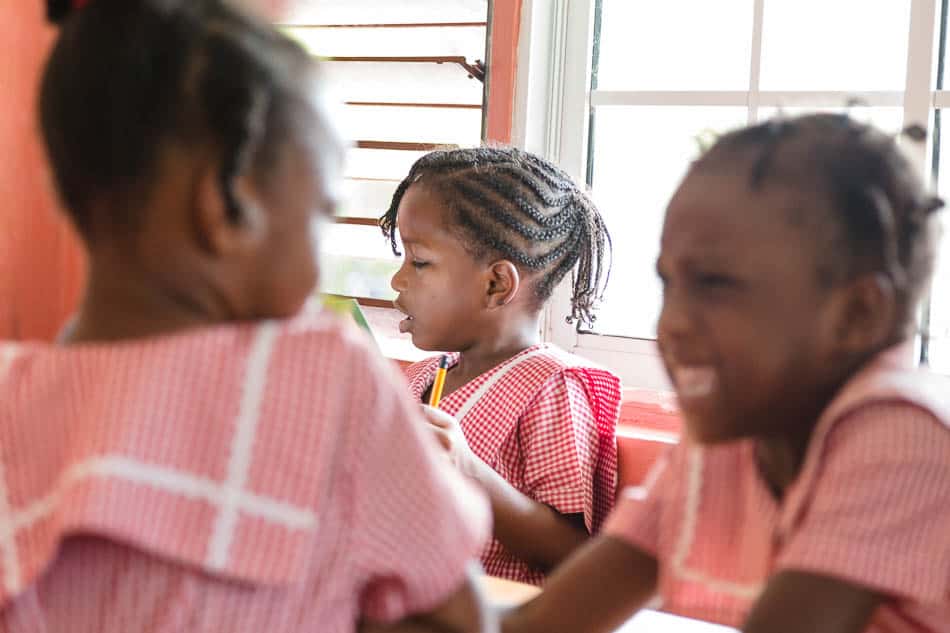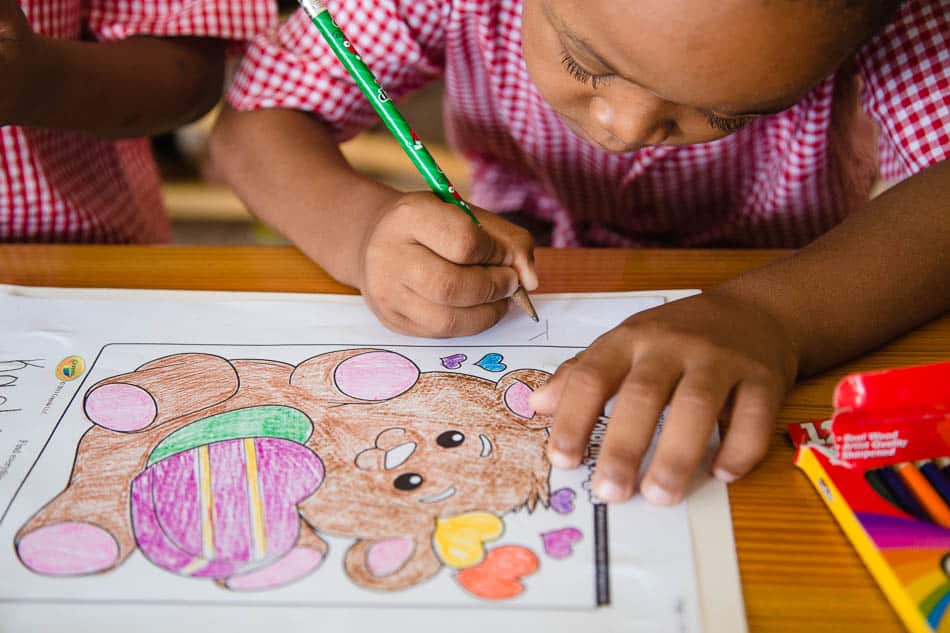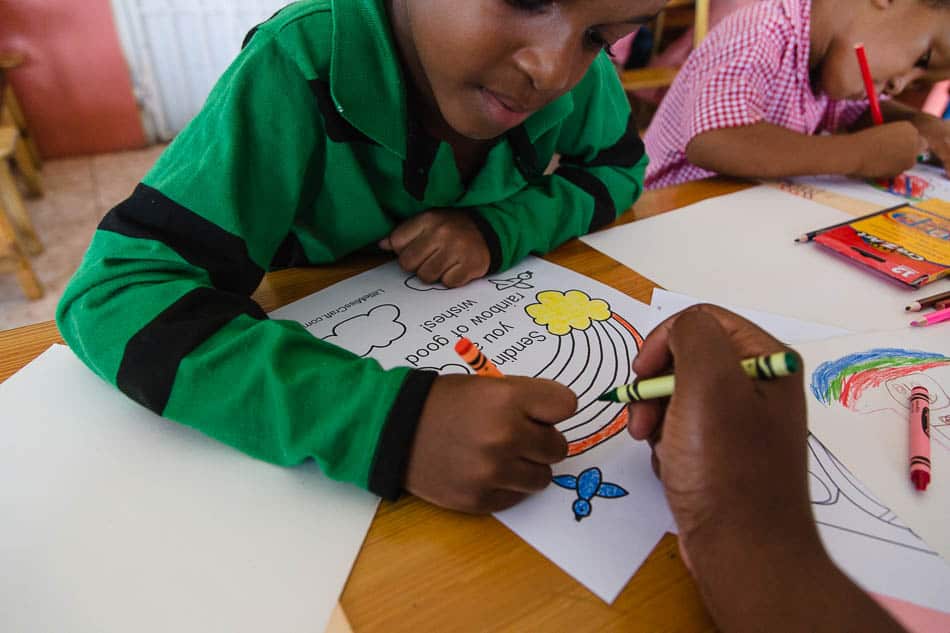 Visitors to the resorts can volunteer (for a small fee which includes the cost of round trip transportation) 2 hours of their time at one of The Sandals Foundation's adopted schools and interact with children and help them with their literacy skills. If you want to participate with a Reading Road Trip when you visit a Sandals/Beaches Resort, you may sign up with Island Routes Tours via the tour company's website www.islandroutes.com, its call centre at 1-888-429-5478 (toll free from Jamaica), or Island Routes Tours desk at any Sandals, Beaches and Grand Pineapple resort.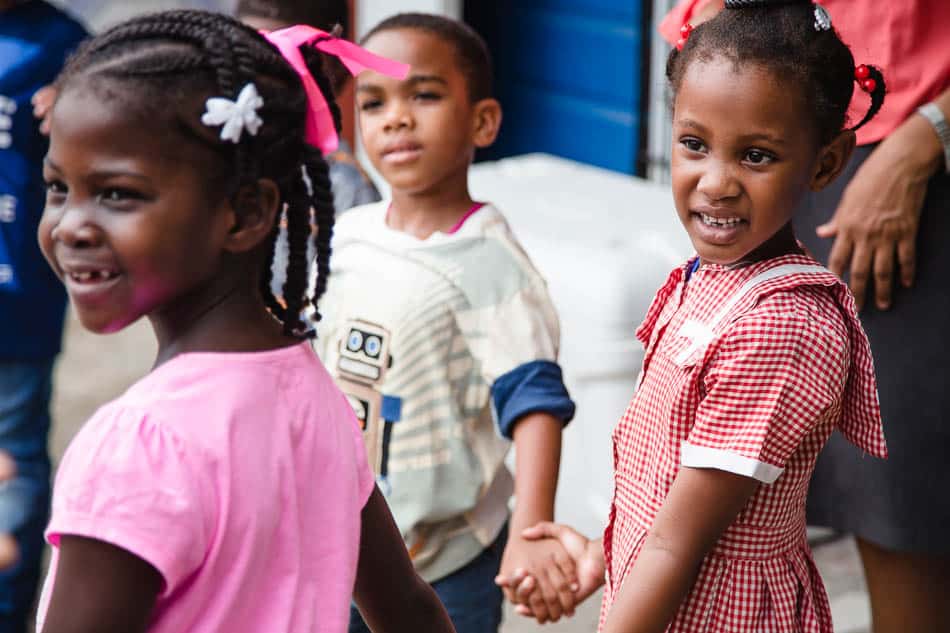 While we were there, the kids at Happy Hearts colored photos to send to the children of Haiti and the Bahamas who were affected recently by Hurricane Matthew. You too can help out by donating to the Beaches Moms campaign to support of the Sandals Foundation's Hurricane Matthew fundraising efforts. You can donate by clicking here and placing Lashawn Wiltz or Everyday Eyecandy in the comments!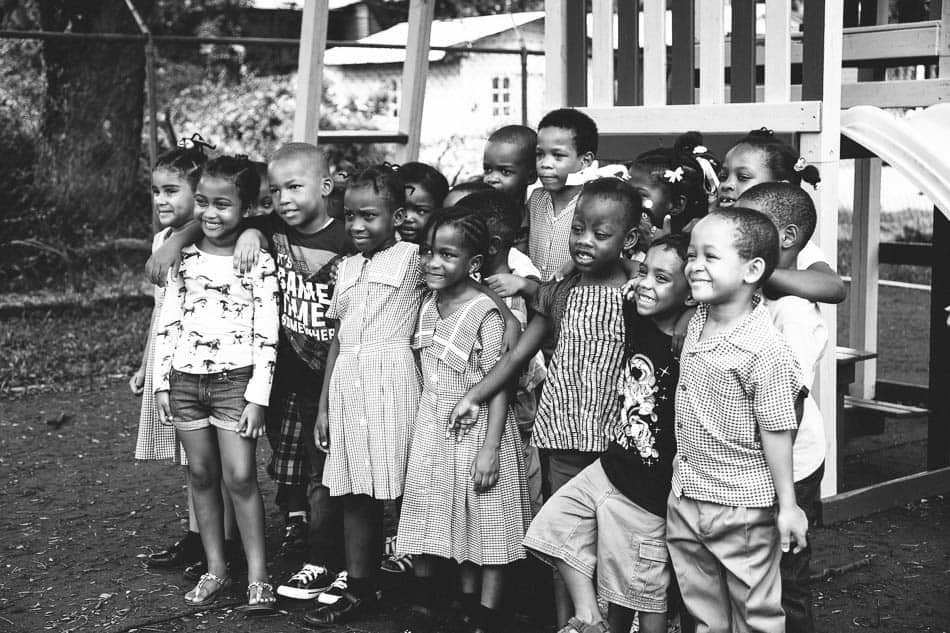 Do you think you would enjoy a Reading Road Trip at a Sandals Resort? Have you ever volunteered on vacation? What do you think of this initiative?