A lot of us are having trouble sleeping right now. Check out these 10 tips for better sleep that will help you sleep better tonight.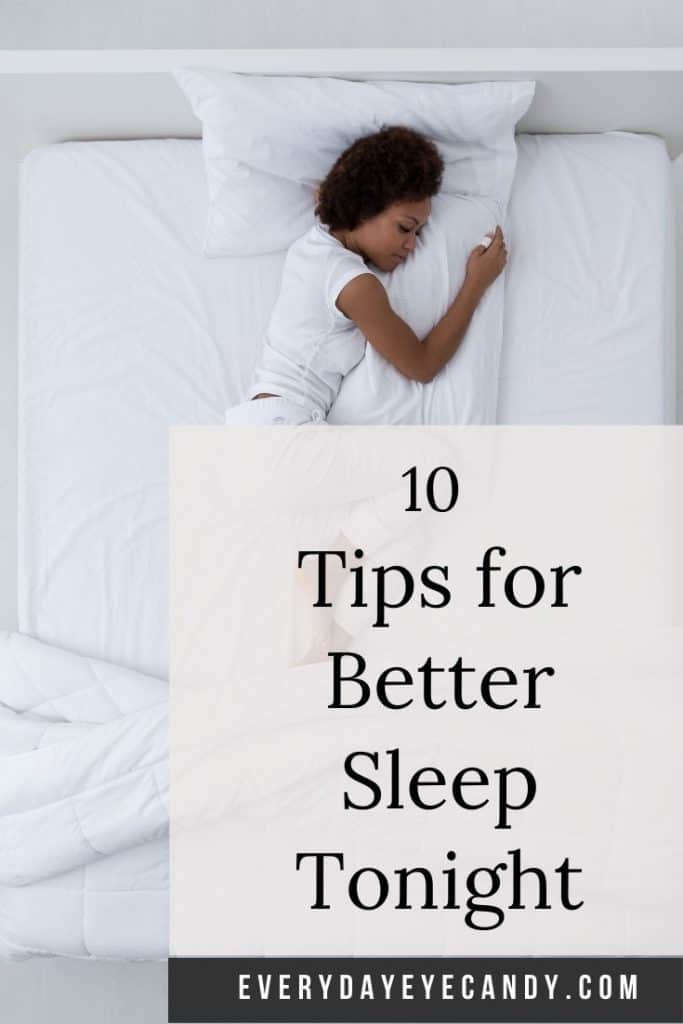 Listen, good sleep can change your life! The National Sleep Foundation, which provides the recommendations for sleep, says that adults need 7-9 hours of sleep per night. Our Health relies on getting good sleep and making sure that you have the right tools to do it, makes a difference.
About a month ago, I noticed that I was not sleeping as well as I used to. Now, as a busy mom, sleep is IMPERATIVE to me being able to function during the day. But I would find myself tossing and turning all night, constantly checking my alarm clock or just plain uncomfortable. I did some research and decided that I needed to change a few things. I'm happy to say that in the last few weeks, I've gotten better sleep than I have in YEARS. Just what this mama needed.
Since sharing is caring, here are
10 Tips For Better Sleep
1.Develop a Routine
My first step was to develop an evening routine. Your body needs time to wind down from the day. My routine includes a shower, a little time writing in my journal and writing my to-do list for the next day.
2.Put Away the Devices.
I listed this one as number one because I am famous for "checking on last email", reading the news on my phone, or scrolling Facebook or Instagram. But in the last few weeks, I have made a conscious effort to put down my devices at least 30 minutes before I hop into bed.
3. Read a Book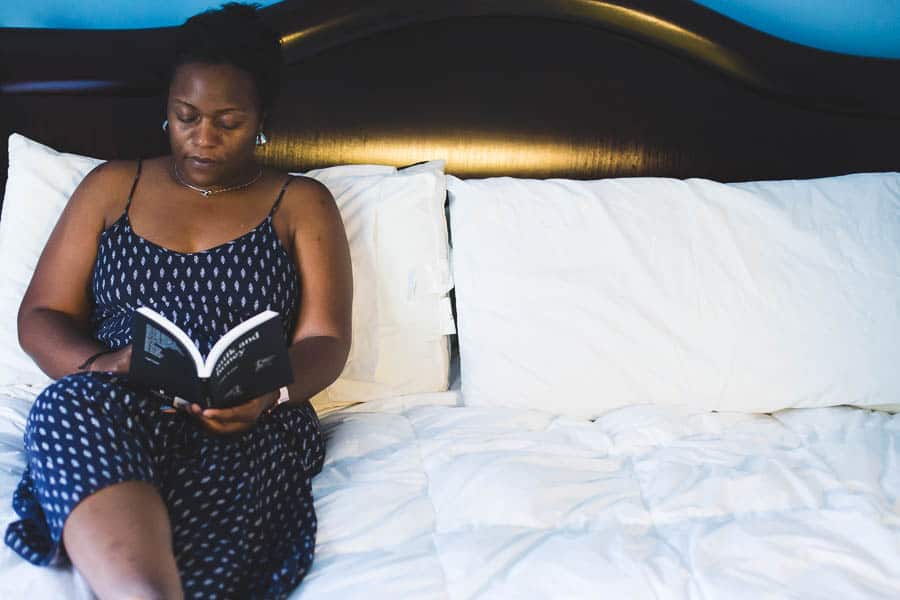 Sometimes, even after my bedtime routine is complete, I still need to quiet my brain. I've found that books do this.
4. Drink herbal Tea
Yes, even I drink tea! I've found that a nice warm cup of non-caffeinated herbal tea does help relax my mind.
5. Give up the Afternoon Cup of Coffee
This one was the hardest. Now I'm a nurse, so I can fall asleep 30 minutes after I have a cup of coffee if I need to. But I won't sleep well. I know that, and so I've started eliminating any caffeine after 3 pm. Caffeine effects everyone differently, so figure out when you can have your last cup and still sleep well.
6.Start your Day with Exercise
When I exercise in the morning or sometime during the day, I always sleep better at night. In fact, I'm out as soon as my head hits the pillow.
7. Wake Up at the Same Time Everyday
Just like I have a bedtime routine, waking up at or near the same time every day seems to help my body know when to sleep. This is the hardest one for me, and I'm still working on it. Because really, I just don't want to wake up at 4 am on the weekends too.
8.Turn off all the lights
Electronics, street lights, lamps: turn them all off. Light at night keeps us from sleeping deeply.
9.Keep it cool
I cannot sleep hot. Even in the winter,I want to be cozy, but not warm.
10. Get A new Mattress/Pillows/Comforter
Listen. CDub and I got a brand new mattress the February after we got married…12 years ago.
It was PAST time for a new mattress. I know new mattresses are expensive, but it might be worth the investment!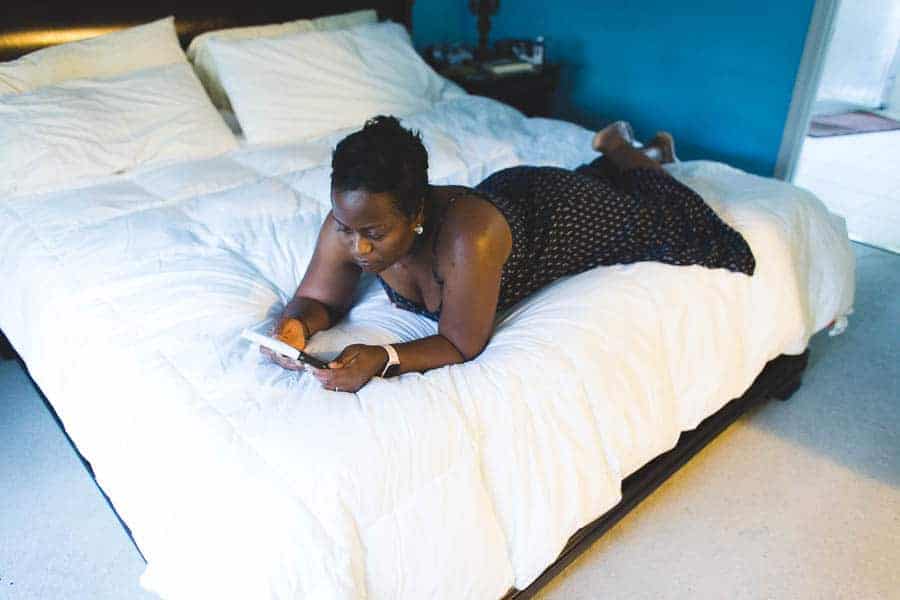 So, how are you getting better sleep?