Thank you to the Walt Disney World Swan and Dolphin Resort for sponsoring this post! All opinions are my own.
Every time we have visited Disney in the past, we would always pass by the iconic architecture of the Walt Disney World Swan And Dolphin resort and wonder: what would it be like to stay there? Well, when we decided to head to Disney World a few weeks ago, I had in my mind that we would finally stay at this resort.
And we did…and it was just as beautiful and grand and comfortable as I thought it would be. The award-winning Walt Disney World Swan and Dolphin resort is whimsical and luxurious at the same time.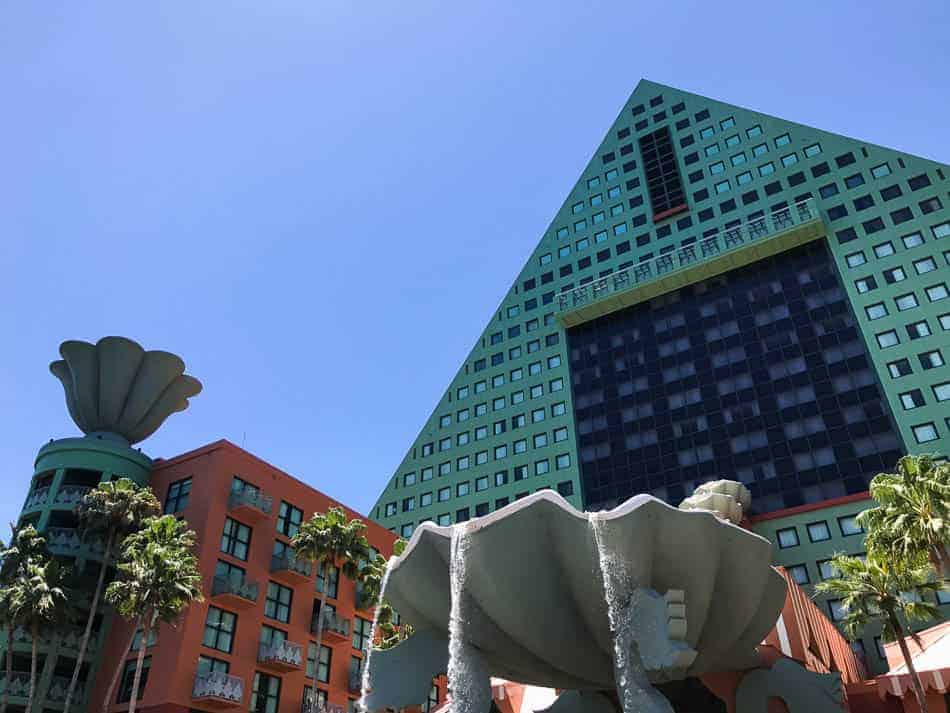 Located in the heart of the Walt Disney World Resort, the Walt Disney World Swan and Dolphin Resort was perfect for our summer kickoff vacation. Let's talk about why…..
DECOR
One of the things that has always struck me is the design of the Walt Disney World Swan and Dolphin Resort. It's distinct exterior architecture has been its signature since opening. The resort was designed by internationally acclaimed architect, Michael Graves, and is almost whimsical in its design.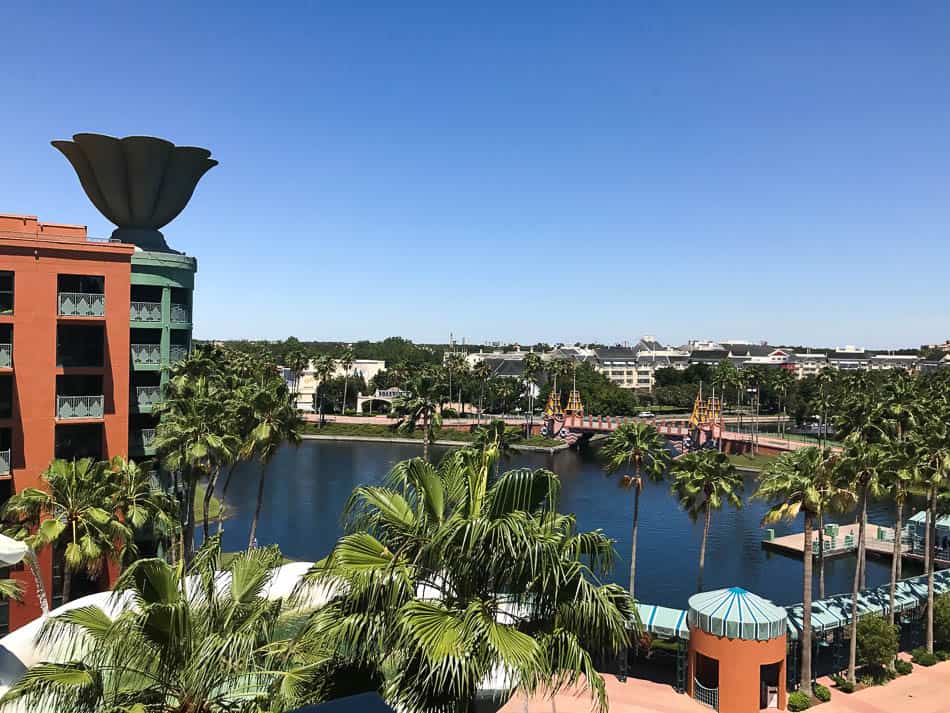 The buildings complement Florida's tropical landscape and there are fountains in several scenic locations all throughout the property. All guest rooms have been redesigned in luxurious sophistication by Michael Graves and feature the Heavenly Bed®.
I can attest that those beds were a godsend after a long day at Disney and that we looked forward to coming back every night. Especially this one…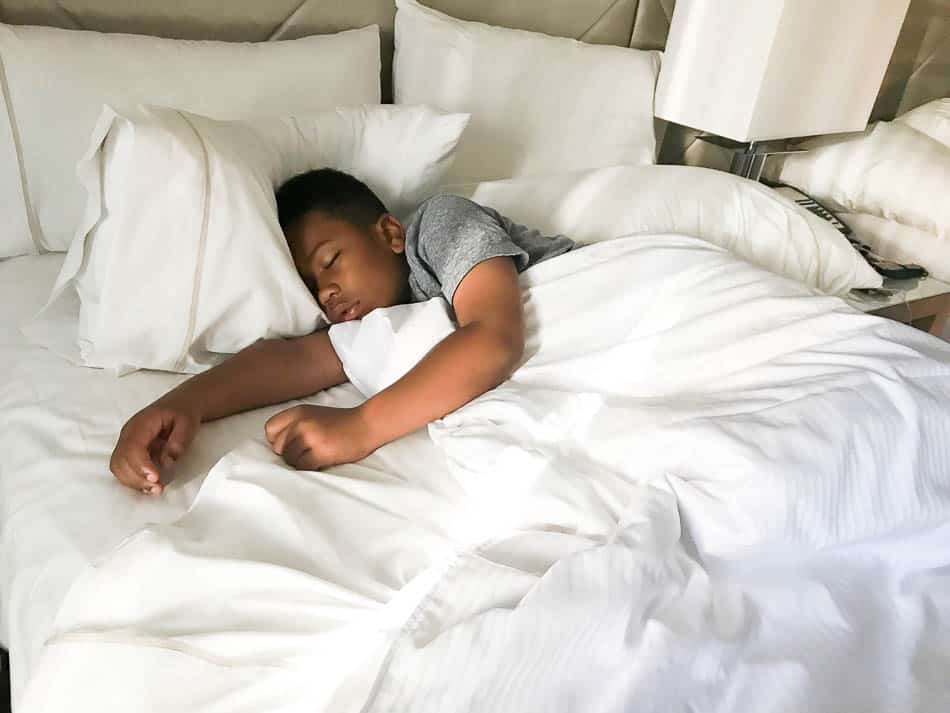 And every day, I started my morning on the balcony with this view…. and a cup of complimentary Starbucks from the complimentary in-room Coffee maker.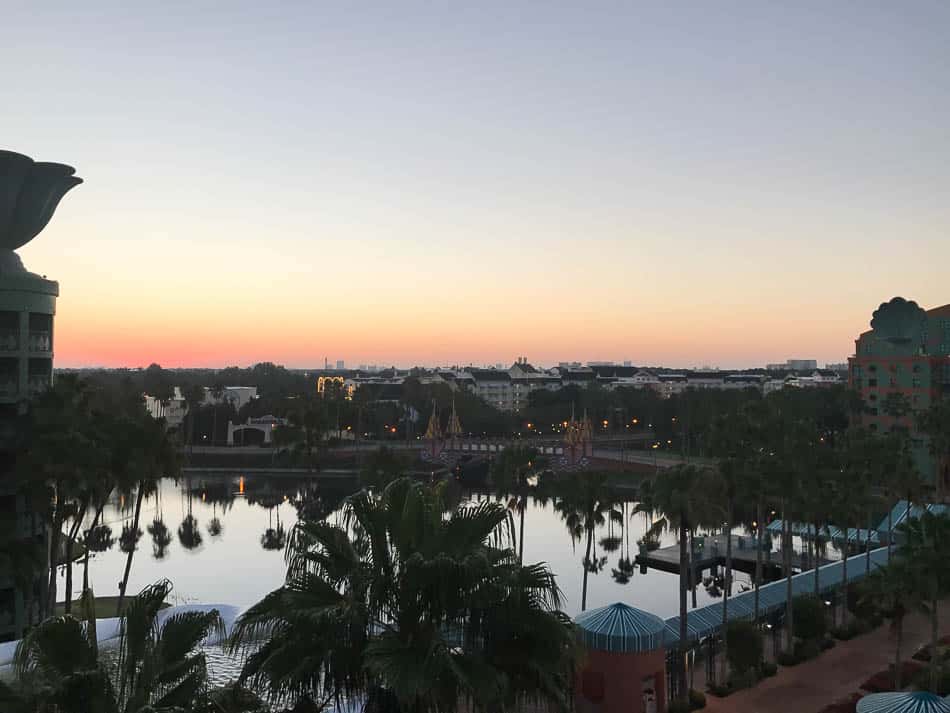 THE LOCATION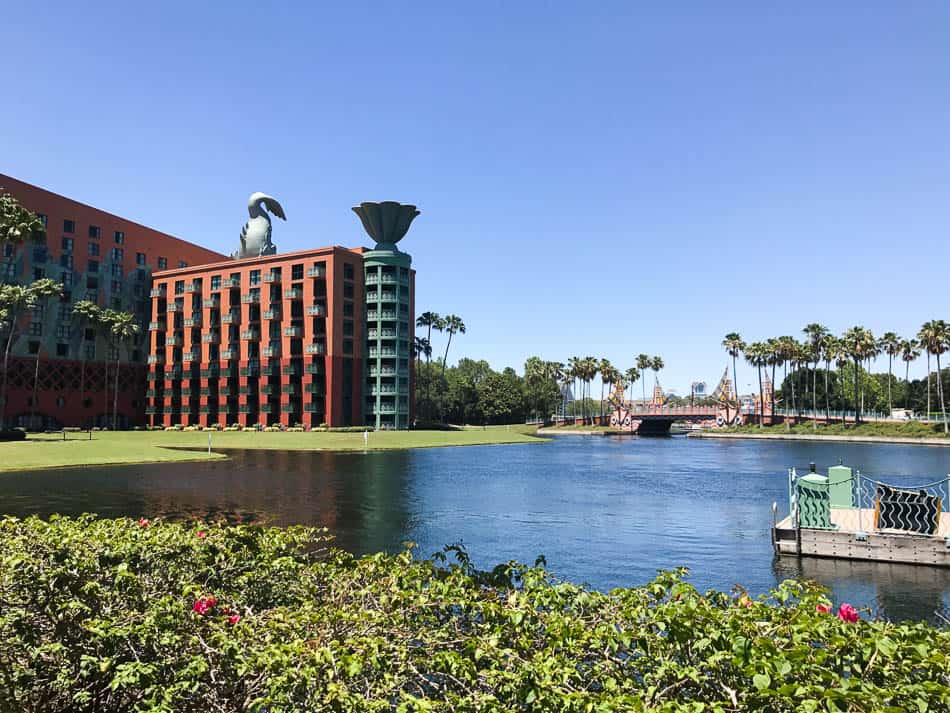 We usually like to stay on a Disney owned property usually because of convenience. I don't want to drive my car back and forth to the parks while we are there. But I loved how perfectly located The Swan and Dolphin resort was.
The resort is located in between Epcot and Disney's Hollywood Studios. You can walk to the Boardwalk and if you want to visit nearby Epcot and Hollywood Studios, there is a complimentary water taxi service.
And even though The Swan And Dolphin isn't a "true" Disney Property, you do get the Disney complimentary Disney Bus line transportation to Magic Kingdom, Animal Kingdom and Disney Springs. The buses arrive at the Walt Disney World Swan and Dolphin every 15 – 20 minutes and we took full advantage of the service while we were there.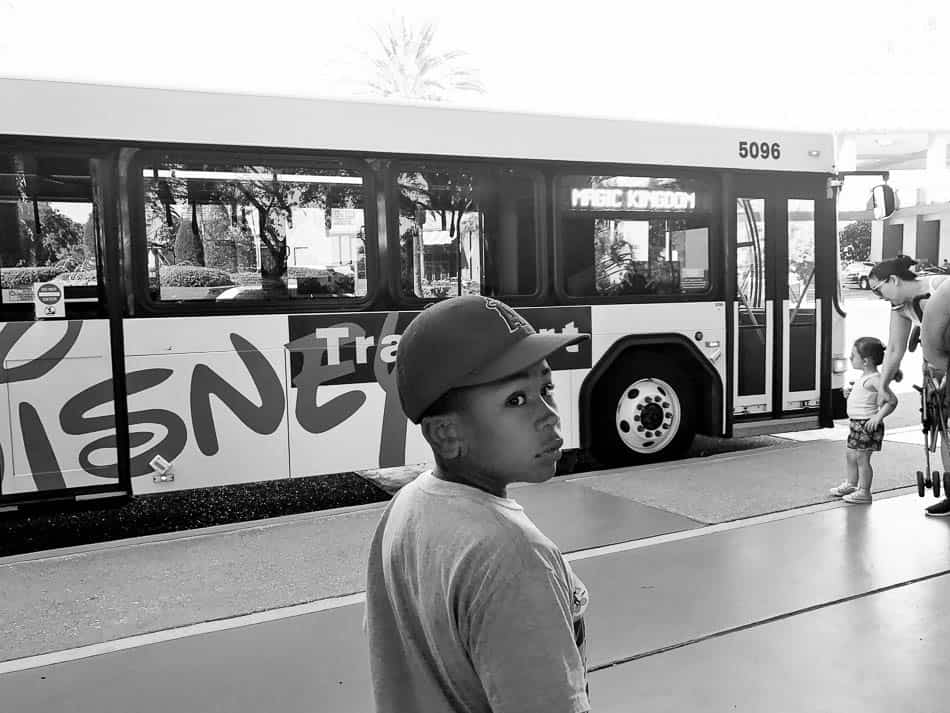 DISNEY MAGIC HOURS AND OTHER PERKS…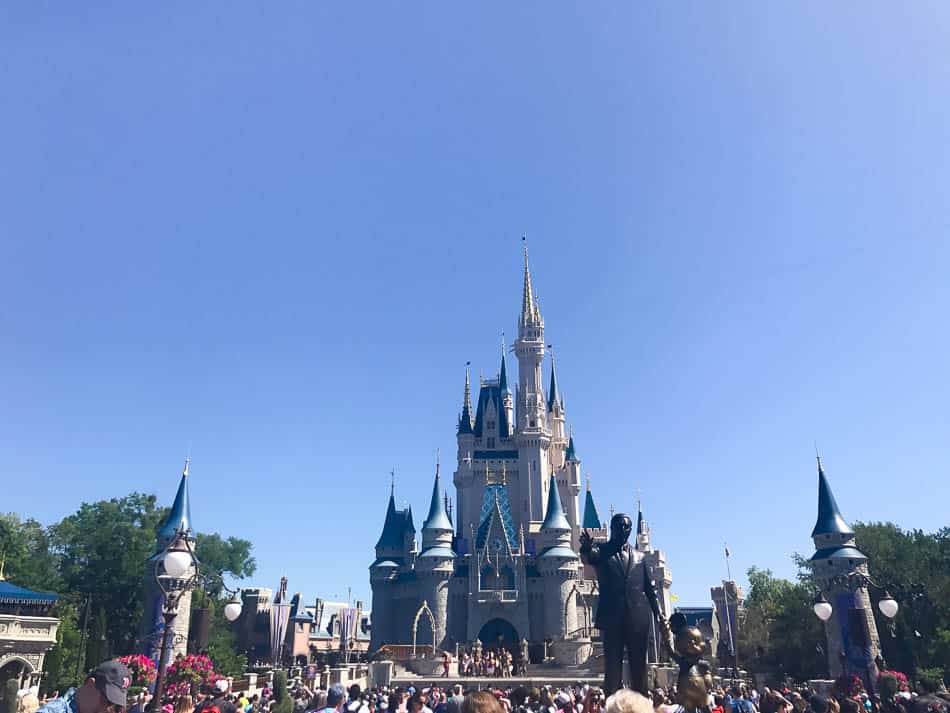 One of the perks of staying at a Disney hotel, is the option to have the extra Magic Hours Benefit! (Each day, one of the four Walt Disney World Theme Parks opens one hour early or remains open up to two hours after regular park closing time ) Even though the Swan and Dolphin is a part of the Starwood Hotel Group and is not a Disney owned property, you can still take advantage of magic hours at the Parks.
You can also take advantage of Disney's FASTPASS+ service which allows you to reserve those must do Disney experiences and rides up to 60 days in advance. Tickets can be purchased in advance in the lobby and if you choose to drive into the parks, you do not have to pay to park!
ON-SITE DINING
There are SEVENTEEN restaurants and lounges located at the resort including steak, seafood, Italian, sushi, poolside dining venues, and 24-hour room service.
We loved eating breakfast at Picabu at the resort and I loved how the servers/staff could tell me exactly what was gluten-free and therefore safe for Pookah's allergies. And if you want to still get that Disney dining experience, don't forget to check out the Disney Character dining in Garden Grove.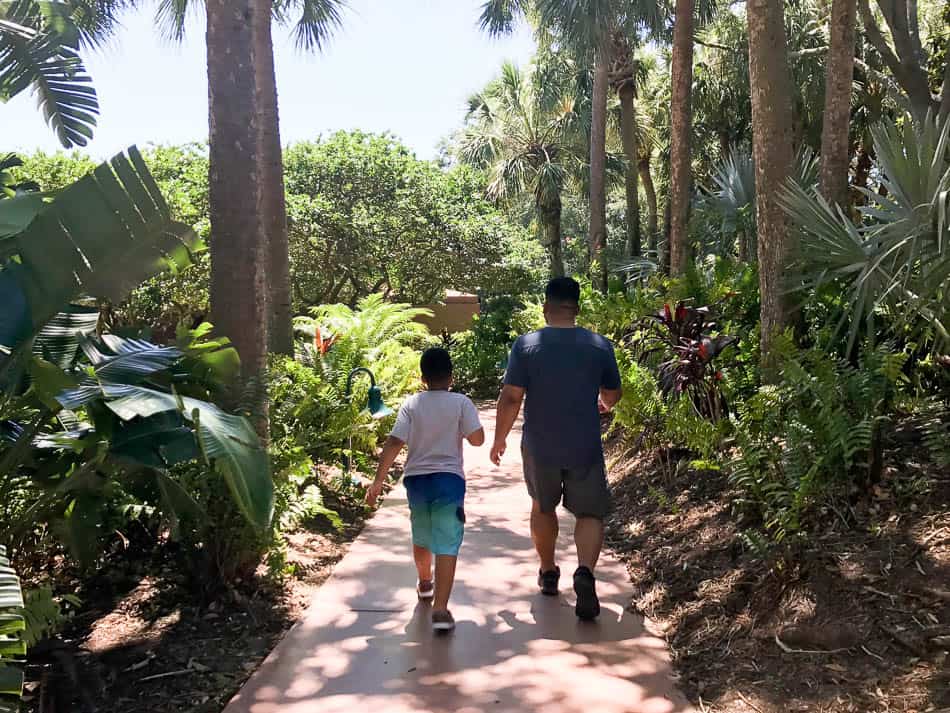 THE GROTTO POOL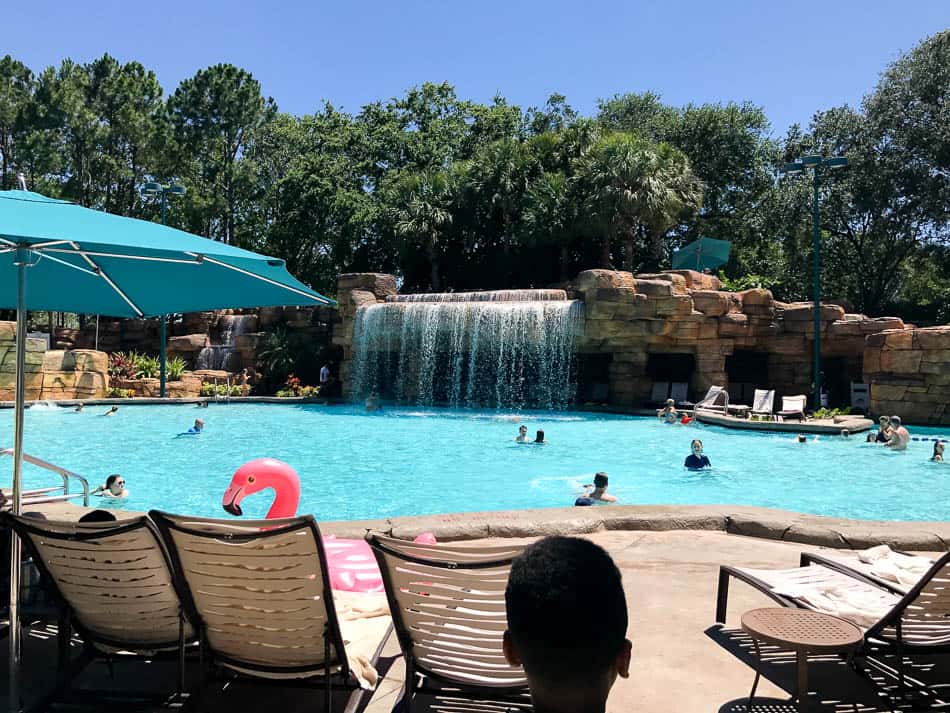 Listen: Pookah is all about the pool.
The Grotto pool area was AMAZING. The Grotto area is composed of 5 different pools with waterfalls, a water slide, two lap pools, a spring pool AND a kiddie pool and located near a white sand beach.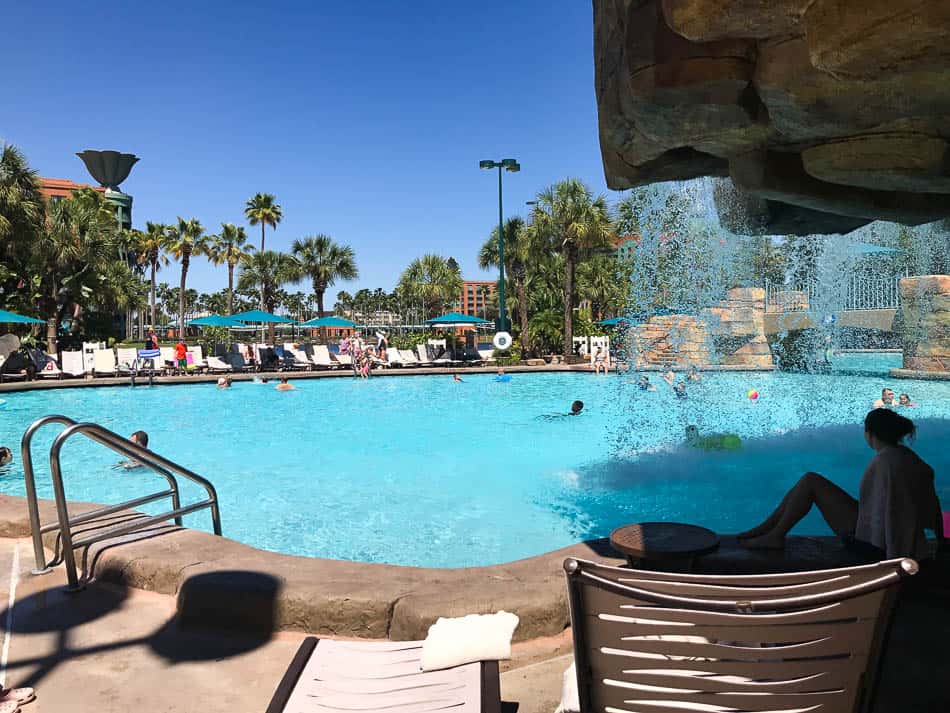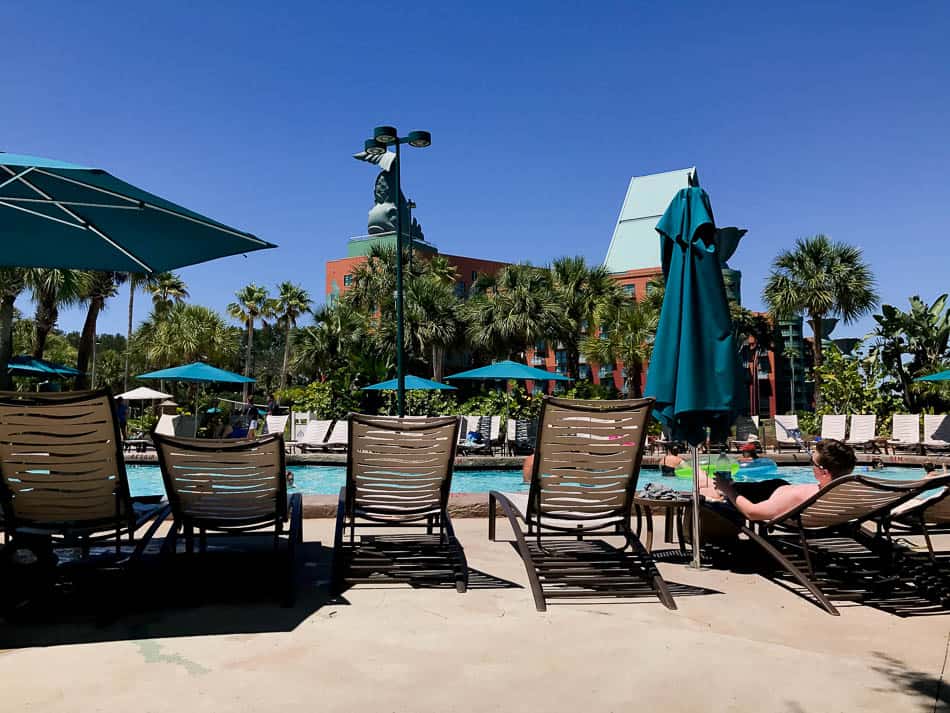 Pookah really enjoyed the slide( many many many times).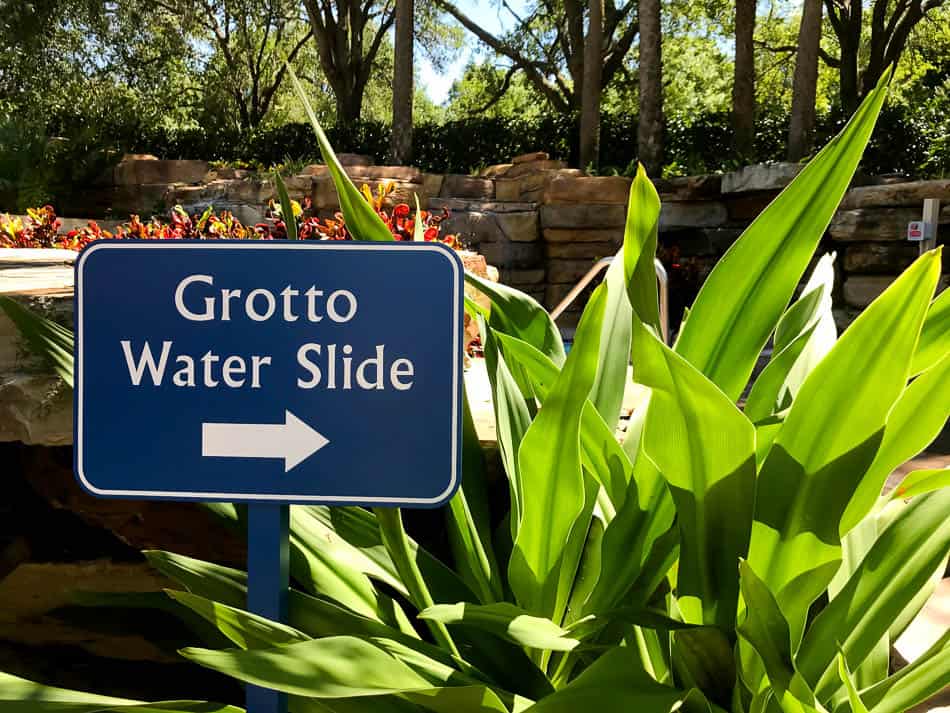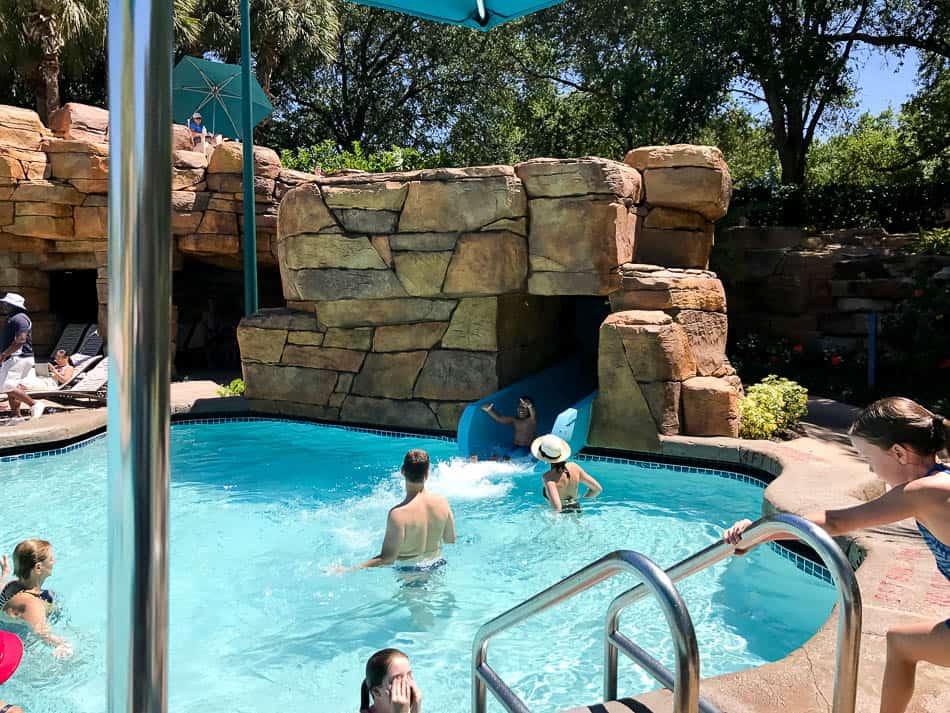 And the amazing waterfall. I found a great spot right behind the waterfall to relax with my book and a fruity adult beverage. I might have even fallen asleep…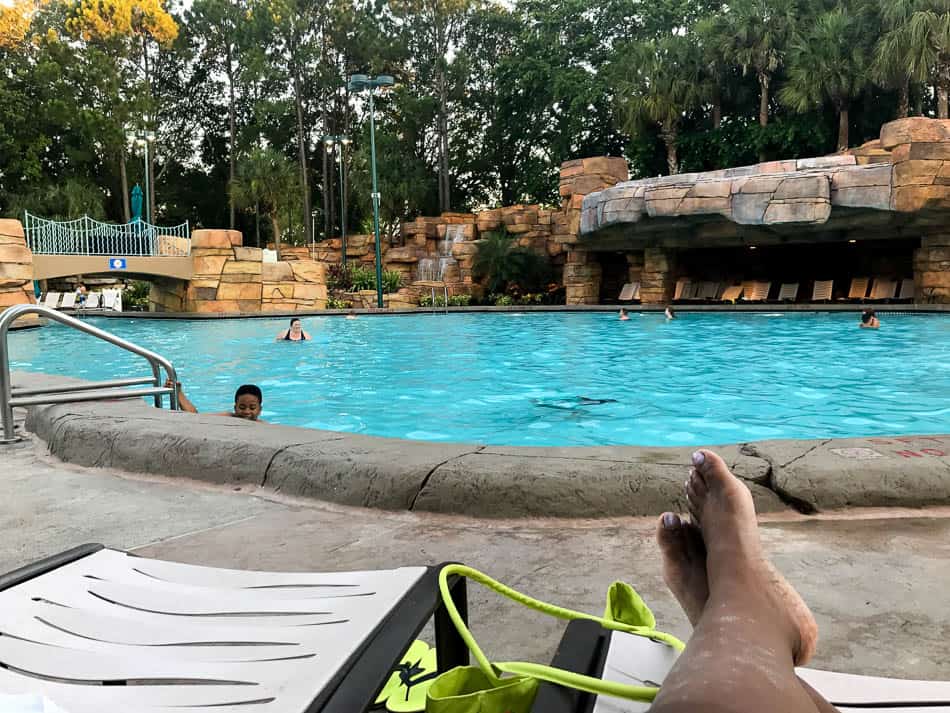 CHILDREN'S ACTIVITIES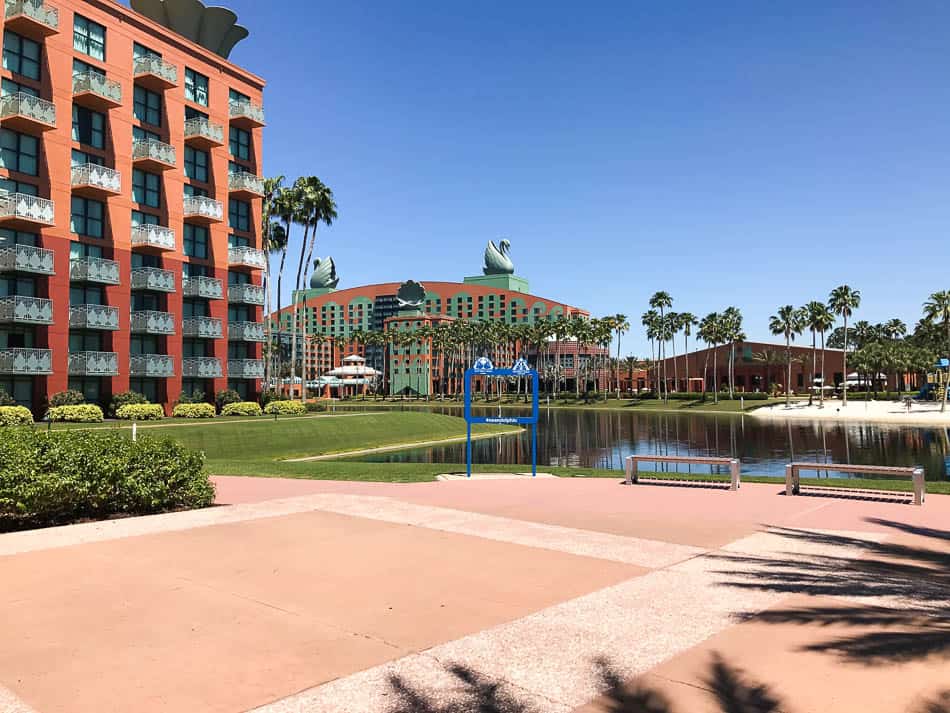 There is SO MUCH TO DO HERE. I wish we had had more time to explore all of the activities offered at the resort!
ESPECIALLY Camp Dolphin.
The Resort offers a fully supervised evening club for kids ages 4-12. Open nightly from 5:00pm to 12:00am, Camp Dolphin offers fully supervised programs, including arts, crafts, movies, board games, video and arcade games, nightly themed activities with cool prizes and souvenirs, and a Disney movie!
The camp is free as long as parents dine at one of the resort's restaurants or get a spa treatment. (If not, the charge is $12 per hour, per child.) Pookah and Cdub stayed up one night and enjoyed the arcade and video games, but next time, he is definitely going to Camp Dolphin while Mommy and Daddy enjoy some alone time.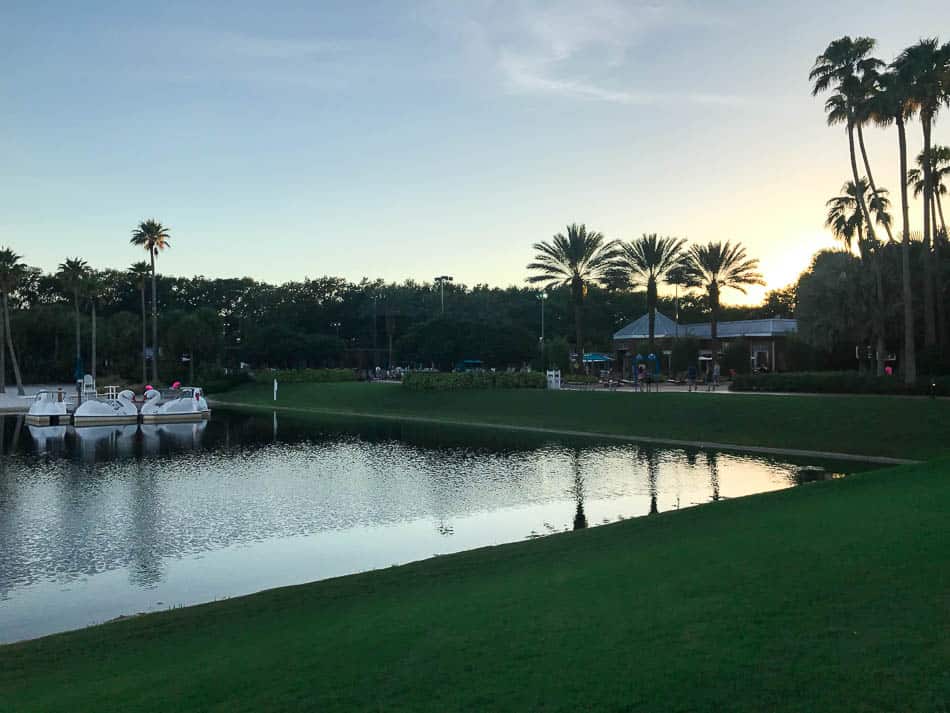 So while this isn't a Disney owned resort, I think because of all of these reasons, you need to plan a stay at the Walt Disney Swan and Dolphin resort!
It offers the best of both worlds: luxury hotel experience and a family Disney experience all in one package.
Have you ever visited the Walt Disney Swan and Dolphin resort?
Make sure you head over to the Walt Disney Swan and Dolphin Resort's website and follow them on social media to find out more!
Facebook: Walt Disney World Swan And Dolphin Resort
Twitter: @swananddolphin
Instagram: @swandolphin
Pinterest: @Swandolphin