Looking for travel inspiration for your next trip? These travelers on Instagram are giving us serious FOMO! Check out this diverse group of Black Travel Bloggers on Instagram.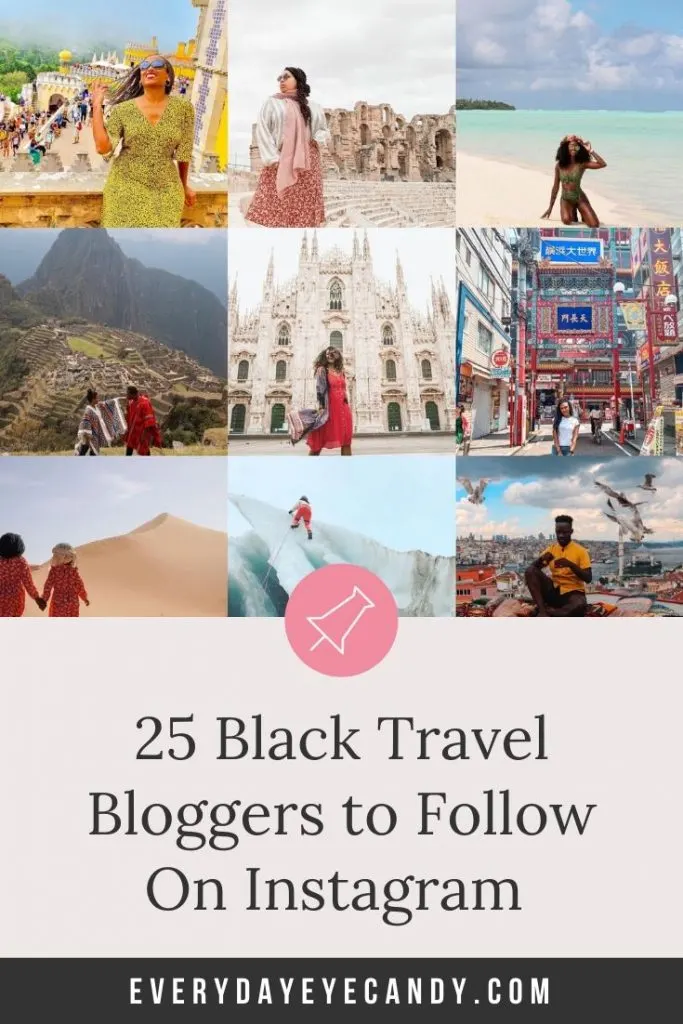 Happy Black History Month!
Every year, I do a "list". I originally started doing these lists because I found that not a lot of folks who look like me were on the endless lists that seemed to come out. I KNEW that we were out there, living our lives in gorgeous squares. And my annual "The Best of" Instagram Influencers lists were born.
This year, I decided to delve a little deeper and add specific lists for specific interests. So every Monday this month, I am coming to you with a different list of Black Influencers that you need to follow on the gram.
For our first week, we are diving into these Black Travelers that you need to add to your Instagram feed.
We travel. Instagram has FINALLY started to reflect what we already know: that African Americans are traveling to Bali, Ghana, Jamaica, Maldives, Iceland, Disney and more.
Black travel bloggers on Instagram are showing up and showing out. Sharing their trips, giving us travel tips and giving us a window into a whole new world through their feeds.
I put together this list of varying size and influence to show that we travel EVERYWHERE. And we travel often.
So, if you have been thinking of adding a few stamps on your passport and are looking for inspiration, or even if you are just looking to live vicariously through your feed on Instagram, scroll through this list and find someone new to follow!
Black Travel Bloggers on Instagram
Related Posts: