If you are looking for the best original shows to watch on Amazon Prime, check out this list of 10 shows to binge-watch right now!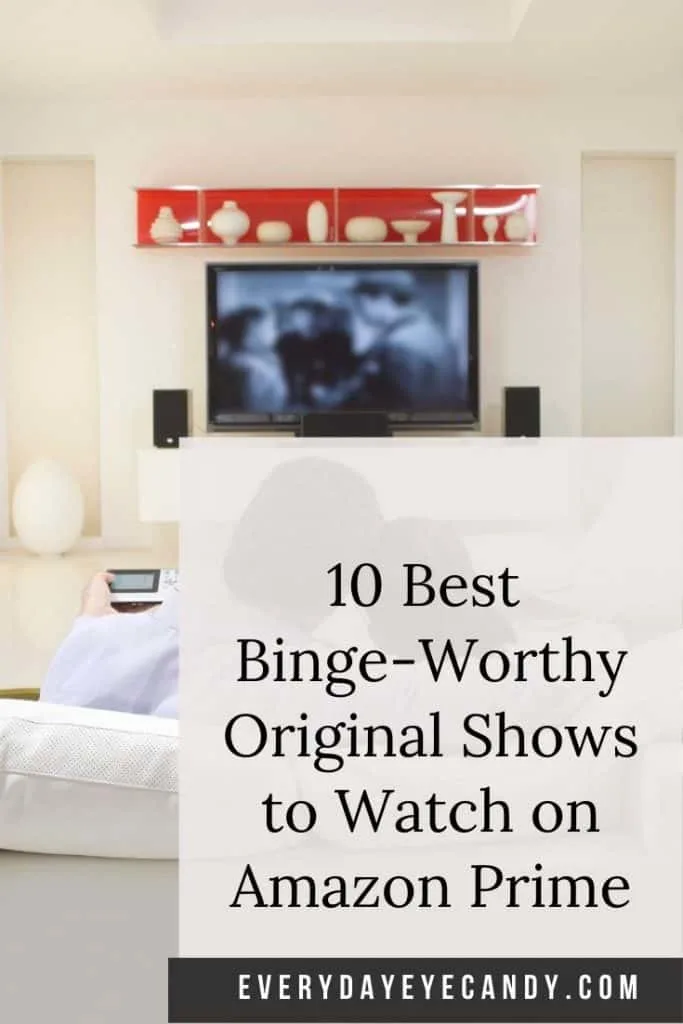 This post contains affiliate links.
Amazon Prime has expanded its Movie and original show library quite a bit since it first started. In addition to some of your old favorites like the Sopranos and Twin Peaks, there are tons of original shows to watch on Amazon.
So sit back and check out some of these binge worthy shows to your list.
The 10 Best Binge-Worthy Original Shows to Watch on Amazon Prime
Let's start with one of the best: Follow along with Miriam "Midge" Maisel in the late 1950s as her idyllic life on New York's Upper West Side takes a turn and she discovers a hidden talent for Stand Up Comedy.
Based on Philip K. Dick's novel of the same name, this series takes a look at what the US would look like if The Axis Powers had won World War 2. Leaving the United States divided into three parts: The Japanese control the West Coast, the Nazis control the East Coast, and a buffer zone between the two. But, hope emerges when films turn up that seem to show a different world.( the real reality)
Tom Clancy introduced us to Jack Ryan in his books, and this series is based on Jack Ryan's up and coming career in the CIA
This award-winning show is about a woman known as Fleabag who has no filter. The series follows her as she navigates life and love in London while trying to cope with tragedy
Mythological immigrant creatures struggle to coexist with humans after the creatures' homelands are invaded by man. It Stars Orlando Bloom. Nuff said.
What happens when Superheroes go rogue and start abusing their powers? This series explores a world where Superheros are often as popular as celebrities, as influential as politicians, and sometimes even as revered as gods.
A series about a radio dj who Is recovering from a double mastectomy and has to return home to Mississippi after the death of her mother. A dark comedy.
A new Series, produced by Jordan Peele and starring Al Pacino, follows a squad of Nazi-hunters in 70s New York.
Transparent is a story revolves around a family and their lives following the discovery that their parent is a trans woman named Maura. ( great play on words here)
This series starring Julia Roberts is about a caseworker at Homecoming, a facility that helps soldiers transition back to civilian life. She leaves and years later, the Department of Defense questions why she left and Heidi has to understand exact
So which one are you going to watch first?
Other things to do at home!