Check out this curated list of must read books by Asian American Authors.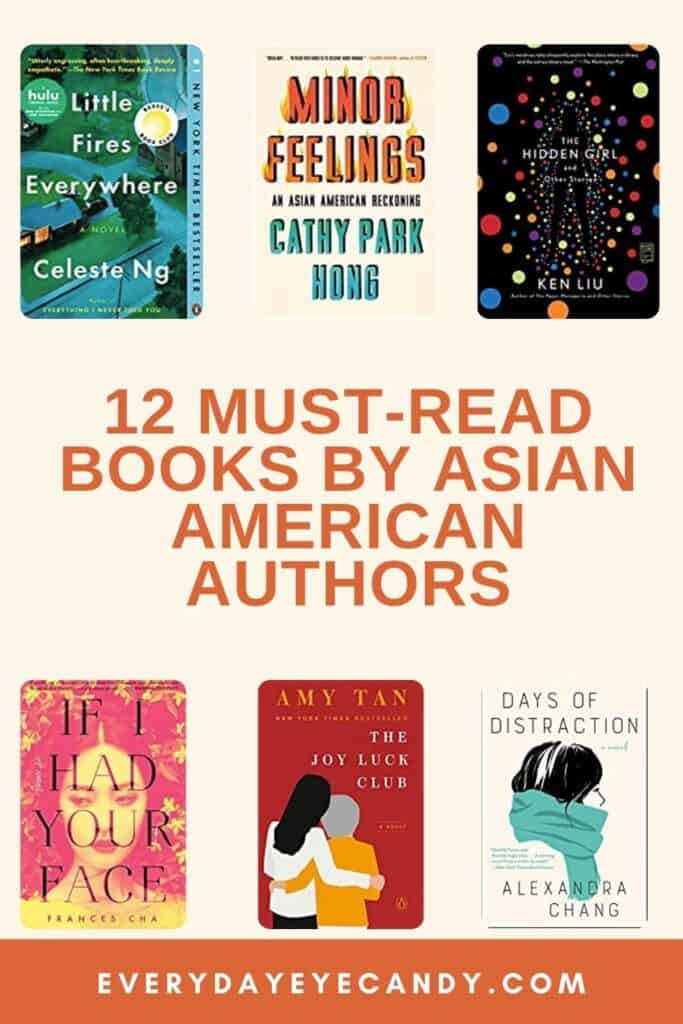 Books transform us. They put us in the shoes of people who , even though they may not look like us: have the same dreams and aspirations that we do.
So whether you're into rom-coms, poetry, nail-biting thrillers, or multi-generational family sagas, there is sure to be a book written by and about Asian American Authors in every genre.
So for Asian American and Pacific Islander Heritage Month, I've taken the time to curate this list of books to help you get started. This is by no means a definitive list. A few of these books are classics or very popular and some are just good stories that everyone needs to read.
I hope that by amplifying these voices, it encourages you to seek out more on your own.
Enjoy.
2. The Hidden Girl and Other Stories By Ken Liu
3. Little Fires Everywhere By Celeste Ng
4. If I Had your Face By Frances Cha
5. The Joy Luck Club By Amy Tan
6. Minor Feelings: An Asian-American Reckoning By Cathy Park Hong
7. The Woman Warrior By Maxine Hong Kingston
8. To All the Boys I've Loved Before By Jenny Han
9. Everything Here is Beautiful By Mira T Lee
10. A Taste for Love By Jennifer Yen
11. Crazy Rich Asians By Kevin Kwan
12. Days of Distraction By Alexandria Chang
Other Book Lists
25 Classic Books By African American Authors Everyone Should Read
10 Motivational Books That You Need to Read