Looking for ideas of what books to add to your reading list next? Check out this list of book I read this month!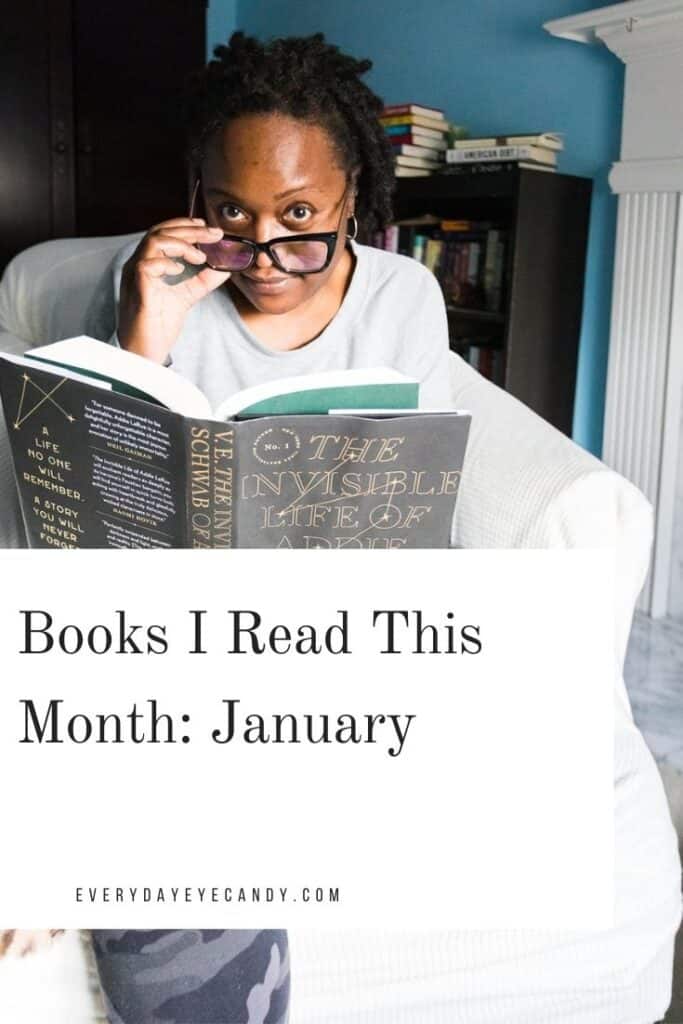 This page may contain affiliate links which means we receive a small commission at no cost to you when you make a purchase. As an Amazon Associate, I may earn from qualifying purchases. Thank you for your support!!!
So I started 2021 with the lofty goal to read 115.
I figured why not. Generally, I tend to read on average 1-2 books a week, so 52x=104.
What's 11 extra books? ROFL.
Anyway, this month, I read 8 books by the time I publish this post and I have 2 that I'm working on that might be complete by Sunday ( January 31st)
So I think I will make it.
ANYWAY, I know I used to write about the books I planned to read, but I was always distracted by random books or changes in mood. SO I decided this year, to talk about the books I HAVE read and what I thought about them.
So each book that I read has a little mini review!
I tried to be honest even if the review was short. Some didn't need a longer review.
However, if you head over to the Gram today, you will see my review of my FAVORITE book of the month!
Ok, enjoy! And let me know if you read any of these books and what you thought?
Books I Read in January 2021
Things you Might like: