Looking for fun and festive Christmas Mugs to Upgrade your favorite holiday drink? Check out one of these Fun Christmas Mugs this holiday season.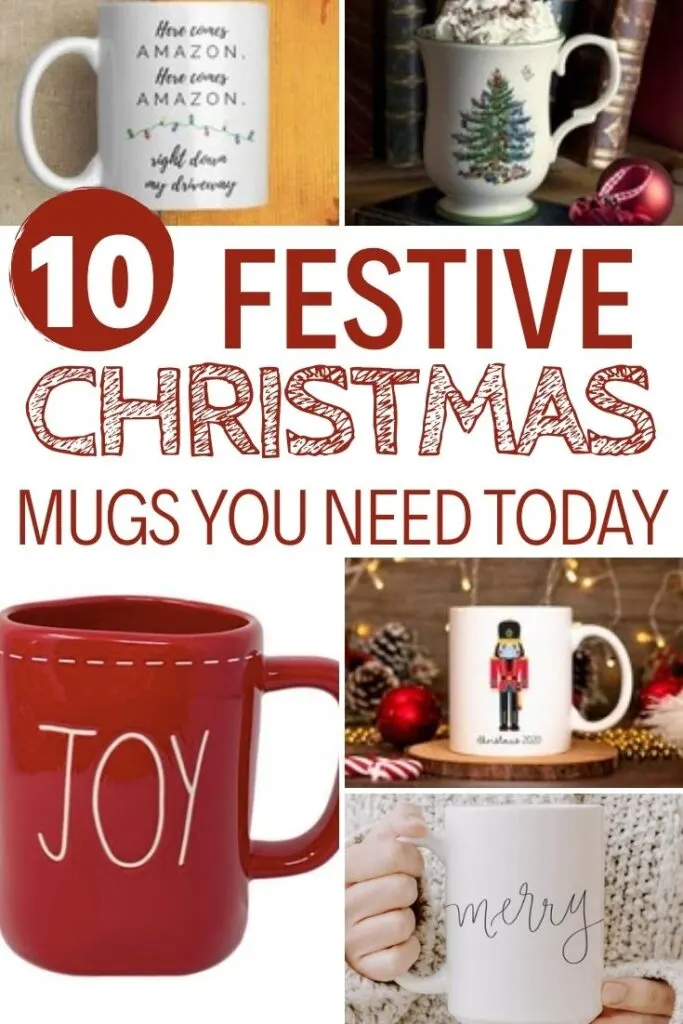 This blog post contains affiliate links. Everyday Eyecandy is a participant in the Amazon Services LLC Associates Program, an affiliate advertising program designed to provide a means for sites to earn advertising fees by advertising and linking to Amazon.com.
I love a good Holiday Mug. In fact, I collect them! Every year, I search for new ones to add to my ever growing collection much to my husband's dismay!
Anything can go in these mugs: Hot cocoa, apple cider, hot toddies and holiday themed coffees are perfect to sip during the holiday season. Swapping out one of your regular cups for these festive Christmas Mugs will make whatever you chose taste better!
No matter what you love, one of these holiday mugs will do! Check them out!
My Favorite Christmas Mugs
Still shopping for christmas? Check out…