It's the Most wonderful time of the year!!! It's time for the 4th annual 25 Days of Christmas Photo A Day Challenge over on Instagram!
25 Days of Christmas Photo a Day Challenge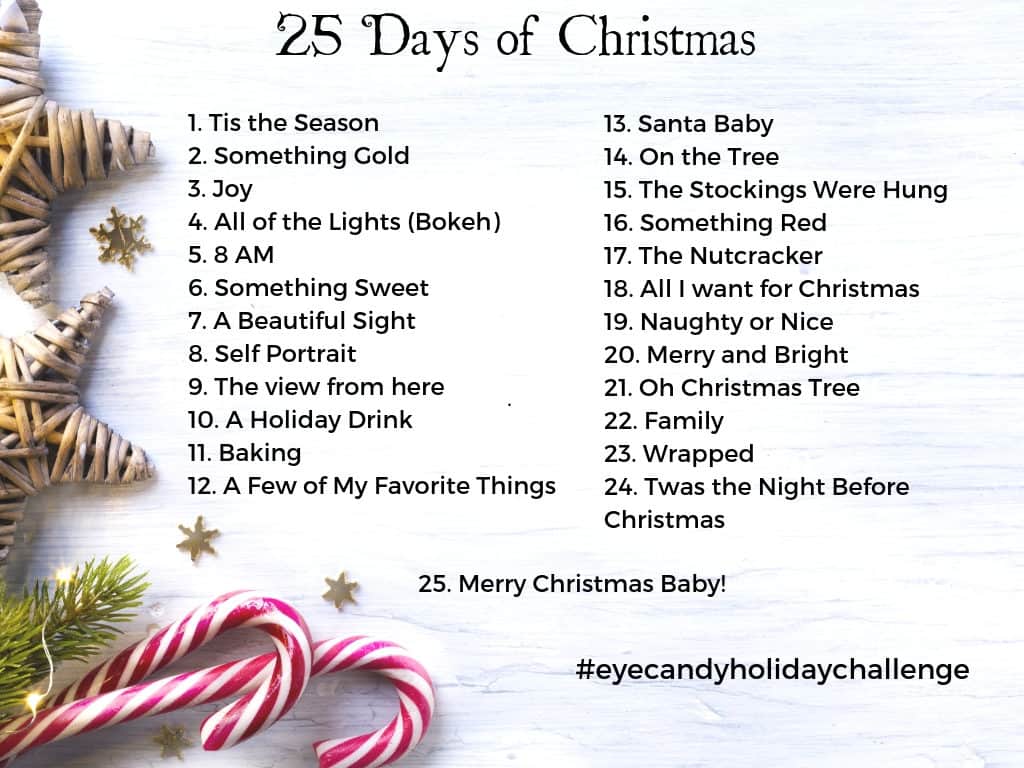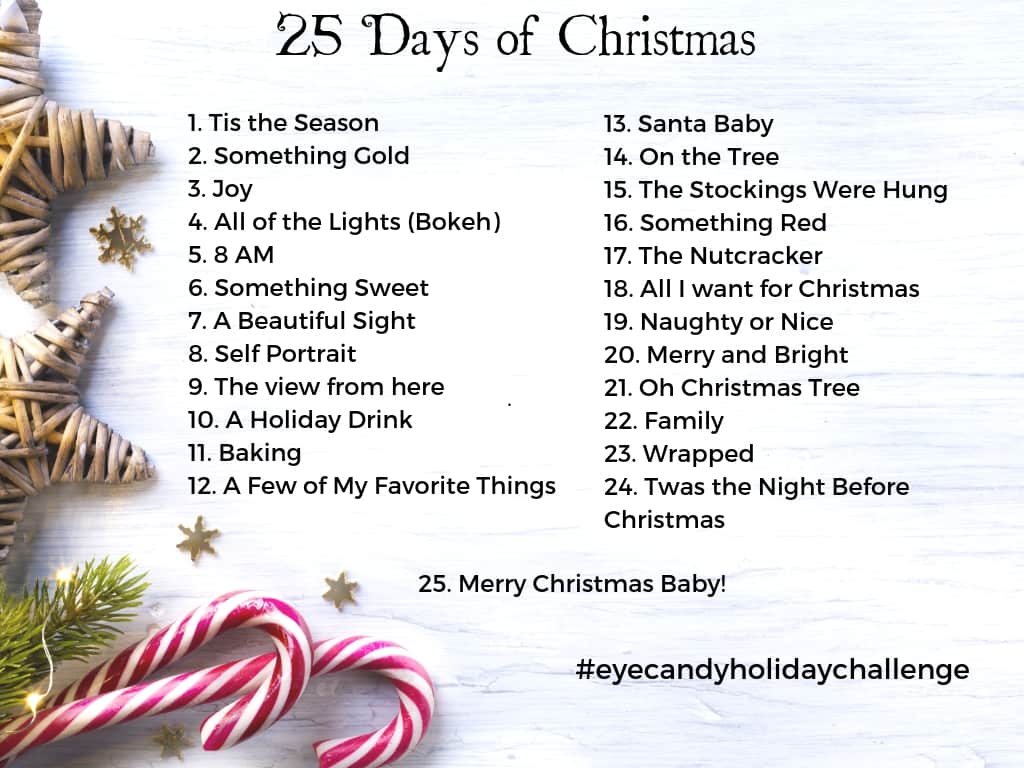 I love this time of year. The traditions, the food, family, decorations, the music. Just….every.single.thing. And I'm a firm believer that memories should be made and captured!
I love doing these challenges throughout the year and the December one is my absolute favorite. I love how it brings our community of photographers together to share the season! This is the 4th year doing the challenge. ( see the last few years here, here and here.)
All of the prompts are Christmas themed, BUT they can be tailored to fit Hannukah if needed. ( it's the Eyecandy HOLIDAY Challenge after all. )
What I want at the end of this challenge is for you to have a body of photographs of this season that you can look back on with joy and love. Don't forget to include your family and your friends in these photos, because they part of what makes this season merry and bright.
And when you are done with the challenge, PRINT OUT THE PHOTOS!
I'll have a few tips on what you can do with these photos coming up, but for now you can:
SO many choices!
Here is how it works:
The Challenge starts Saturday, December 1st.
Check the list every day and take a photo using the prompt as your inspiration.
Then, share your photo on Instagram using the hashtag #eyecandyholidaychallenge
Go through the #eyecandyholidaychallenge hashtag to like and comment and be a part of the community.
If you need an easy way to remember the prompts, CLICK here or the photo above to download it to your computer or your phone. OR just take a screenshot and save it!