This is the ultimate guide on where to eat gluten free at Disney Springs. Check out these Disney Springs restaurants that will give you plenty of options.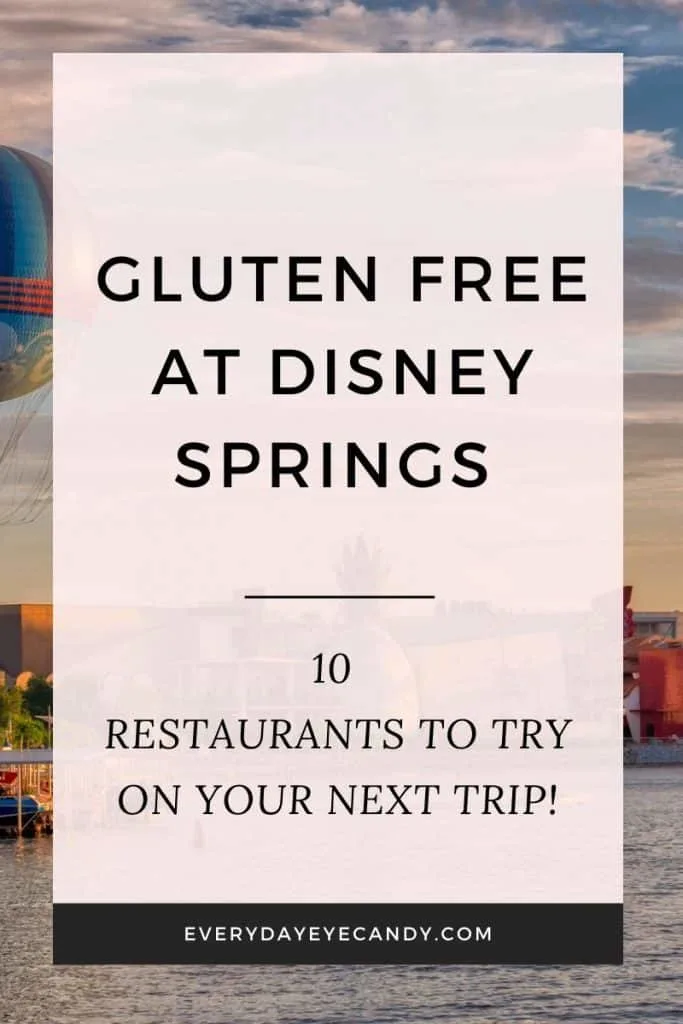 This blog post contains affiliate links. Everyday Eyecandy is a participant in the Amazon Services LLC Associates Program, an affiliate advertising program designed to provide a means for sites to earn advertising fees by advertising and linking to Amazon.com.
For families with allergies and special diets, the question of where to eat can be the most stressful parts about visiting the park. But what we love about Disney, is how they go above and beyond to make sure that everyone can have great experiences with gluten-free dining at their parks.
I've written about our experience eating gluten free at Walt Disney World, and if you are looking for tips for eating at Magic Kingdom, Hollywood studios , Animal Kingdom or any of the other Disney Parks, check out my Ultimate Guide Blog Post for How to Eat Gluten Free at Disney World.
Things to Know Before You Eat.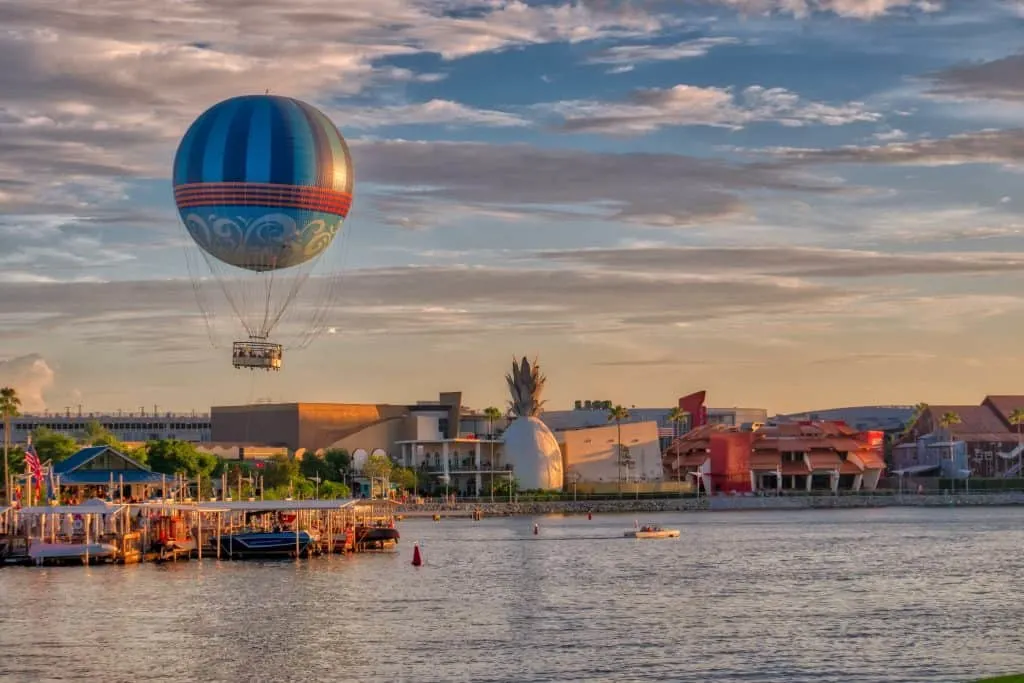 But today, let's talk about Gluten Free Disney Dining OUTSIDE of the parks. Disney Springs, formally known as Downtown Disney, is a theme park for shopping, dining and entertainments.
Not all of the restaurants here are associated with Disney, but you can still make recommendations in advance through the Disney Dining reservation site.
When you do it this way, you are able to indicate that someone is your party has allergies or dietary restrictions and a cast member, manager or chef will come to speak to you if you have questions about allergens.
I always recommend this when you have food allergies. Unless it is a quick-service spot that you have eaten at before with no problems. And even then, make sure you talk to the manager or chef to make sure there are no changes or chances from cross contamination.
Where to eat Gluten Free at Disney Springs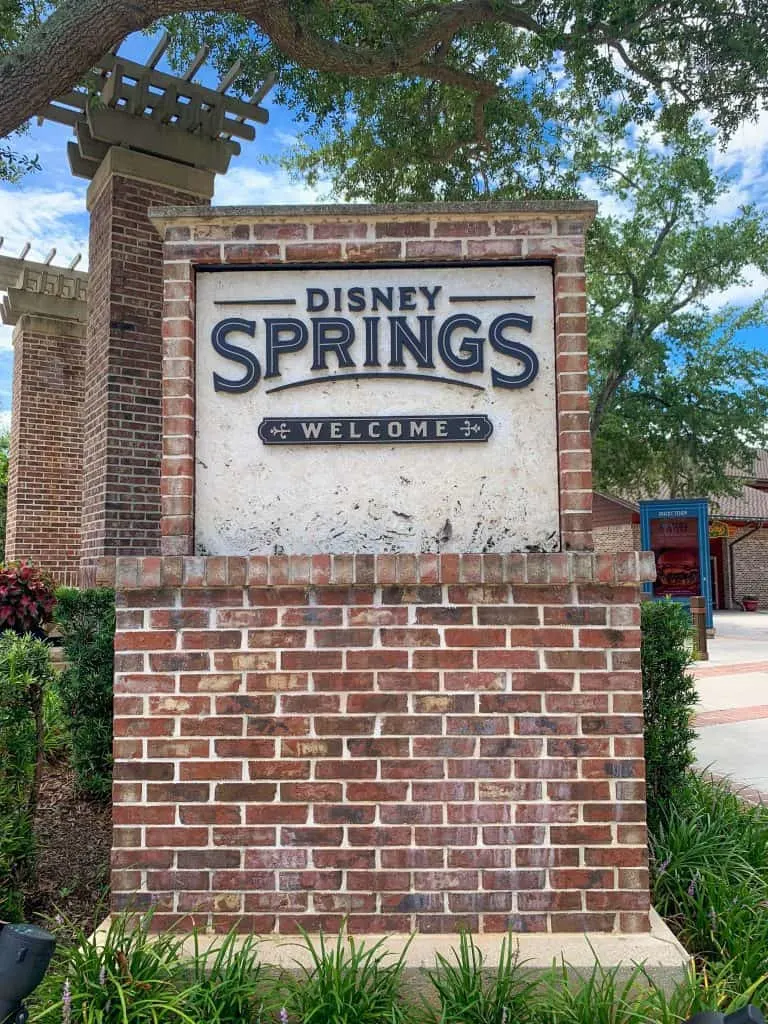 So where should you eat? I've included a good variety of spots that you should check out along with links to their menu items .
So without further ado, here are my suggestions about where to eat Gluten Free at Disney Springs.
Chef Art Smith's Homecomin' is a table service restaurant in Disney Springs that serves classic southern food. And they have a full Gluten Free Menu. It's a unicorn. The restaurant serves lunch, dinner and Sunday Brunch. Menu
The Polite Pig is a quick service Barbecue restaurant. Most of the menu options can be made gluten free by just removing the bread from a sandwich, but there is a gluten free menu that includes things like Chicken, Brisket, Ribs and Salmon. Menu
If you love Pizza, this is the place for you! Blaze offers s A Gluten-Free Crust option ( made in house). But they do not use a separate oven for pizzas. You can request your pizza maker use new gloves and a separate pizza cutter for your order. Menu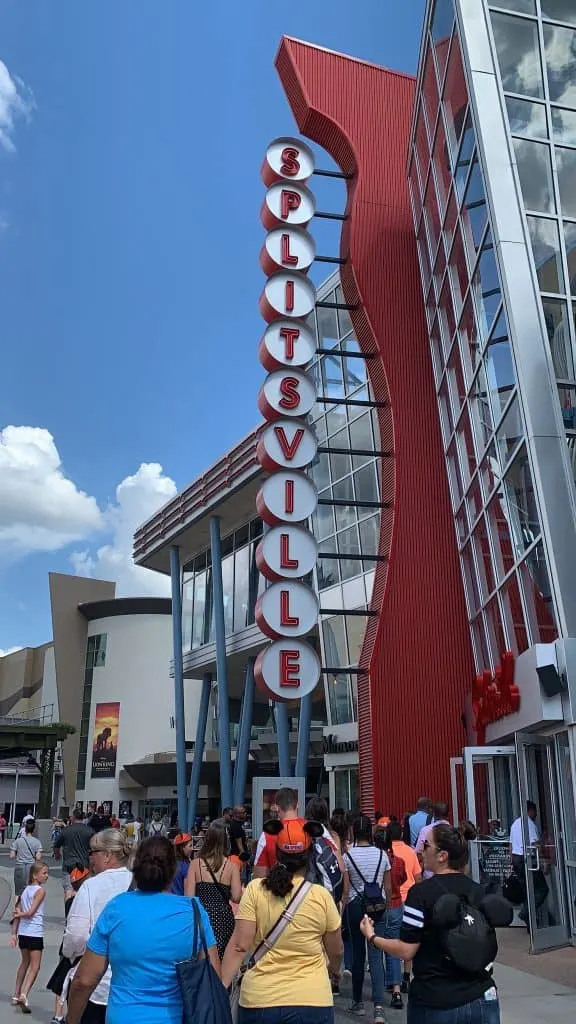 Splitsville is a bowling alley and restaurant in one! If bowling's not your thing, then you can enjoy billiards or live entertainment. The Menu does have gluten-free options. Menu
Raglan Road is an Irish Pub serves Classic Irish fare. One of the BEST things about best things about Raglan Road is that they can make almost all of the fried food options gluten-free and have a dedicated separate fryer. So that includes WONDERFUL gluten-free fish and chips, scallops and onions rings. They also have a gluten free cider! Menu
This Frontera is by celebrity chef Rick Bayless which features Mexican cuisine from his extensive years spent in Mexico. The staff is knowledgeable about allergens and are able to adapt foods to be gluten-free. A win, especially for my son, is that their tortilla chips are also gluten-free! Menu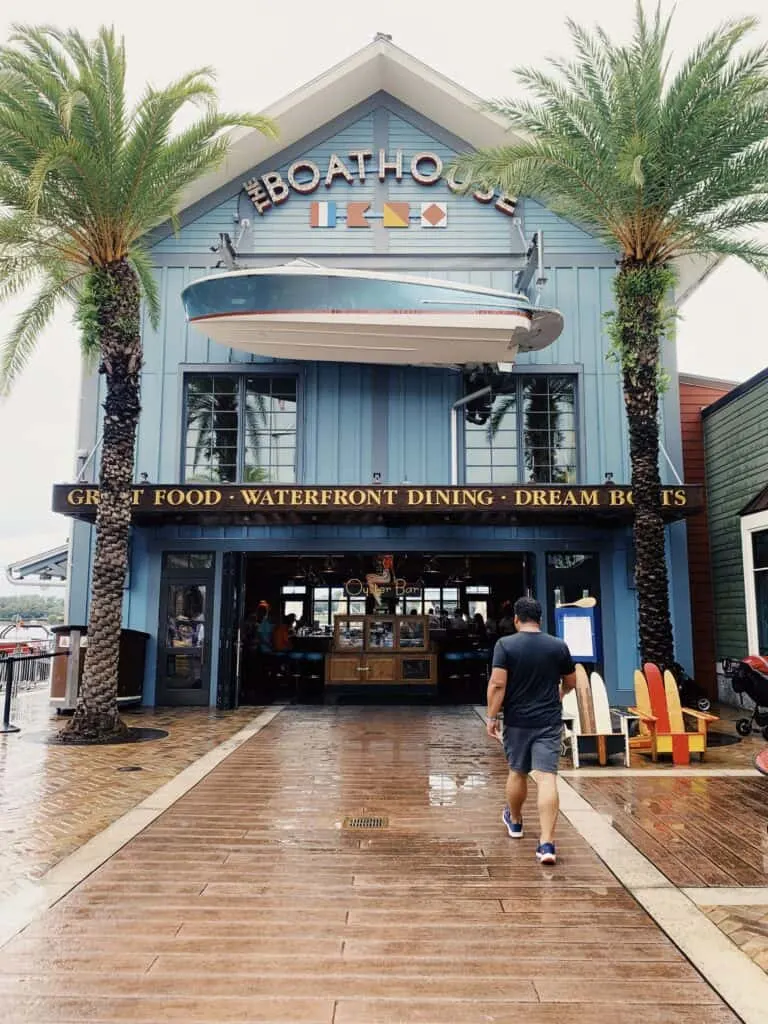 If you love seafood, come here! The Boathouse doesn't have a separate allergy-friendly menu, the chef will customize dishes for your dietary needs. Menu
Morimoto Asia features Pan-Asian cuisine designed by Iron Chef Masaharu Morimoto. The restaurant features a separate gluten-free menu with gluten-free sushi, appetizers, and entrees. Menu
Another Seafood option, Paddlefish also features live music on their rooftop. They do not have a gluten-free menu, but the servers and chefs are trained to accommodate allergens. They have GF pasta in stock, the half chicken entree is gluten free and both the Prime strip and Filet Mignon are gluten free as well. Menu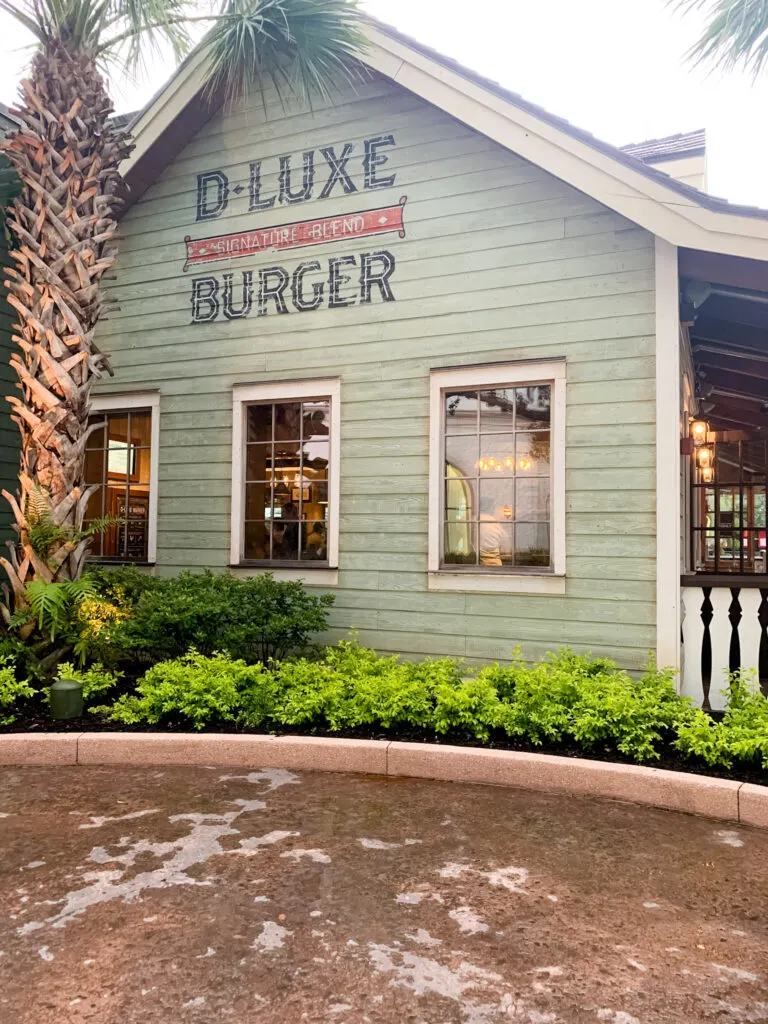 D-Luxe Burger is one of our favorite spots for a great burger in Disney Springs! And according to my son, they have delicious gluten free burgers! The gluten-free buns The burgers here in general are a major step up from the burgers you find on disney property! Plus the french fries are fried in a dedicated gluten free fryer! Menu
For Gluten Free Sweets at Disney Springs…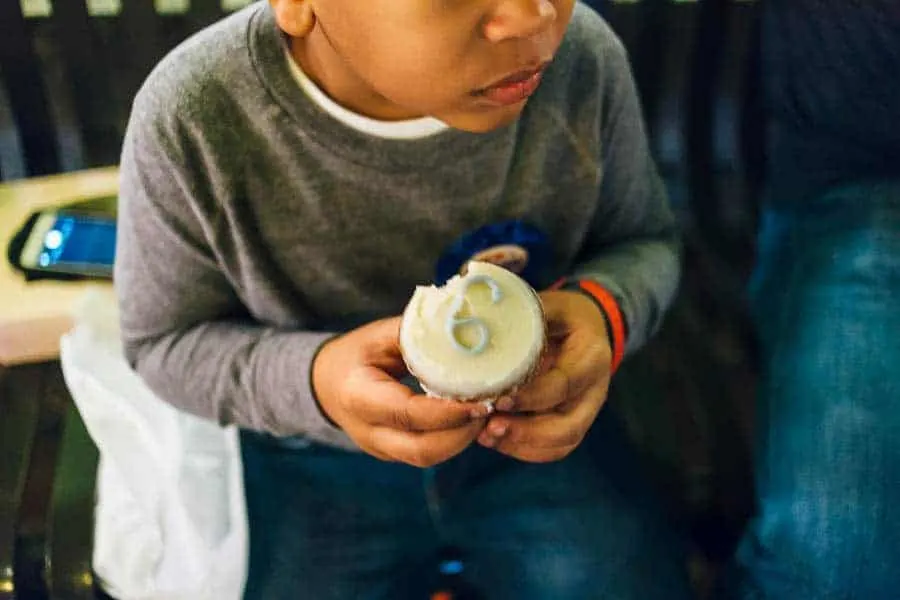 For sweets, head to Erin McKenna's Bakery based in New York! Erin McKenna's is a dedicated gluten-free and vegan bakery that makes cupcakes, cookies vegan ice cream and gluten-free, vegan bagels for breakfast. Menu
And that's it!
Where is your favorite spot to eat Gluten Free at Disney Springs?
Want to know more about Gluten Free Disney? Check out:
Gluten Free at Animal Kingdom: 10 Restaurants to Try
Gluten Free at Disney Word: a Complete Guide
Planning your next trip to Disney? Undercover Tourist is the trusted name for Discount Theme Park Tickets . Save up to $149 per ticket. Backed by 365 Day Refund Policy and A+ BBB Rating.