Just because you have to eat gluten free doesn't mean that the only thing you eat Thanksgiving is the Turkey! I've put together, all in one place ,a ton of Gluten Free Thanksgiving Sides for everyone to enjoy.
25 of The Best Gluten Free Thanksgiving Side Dishes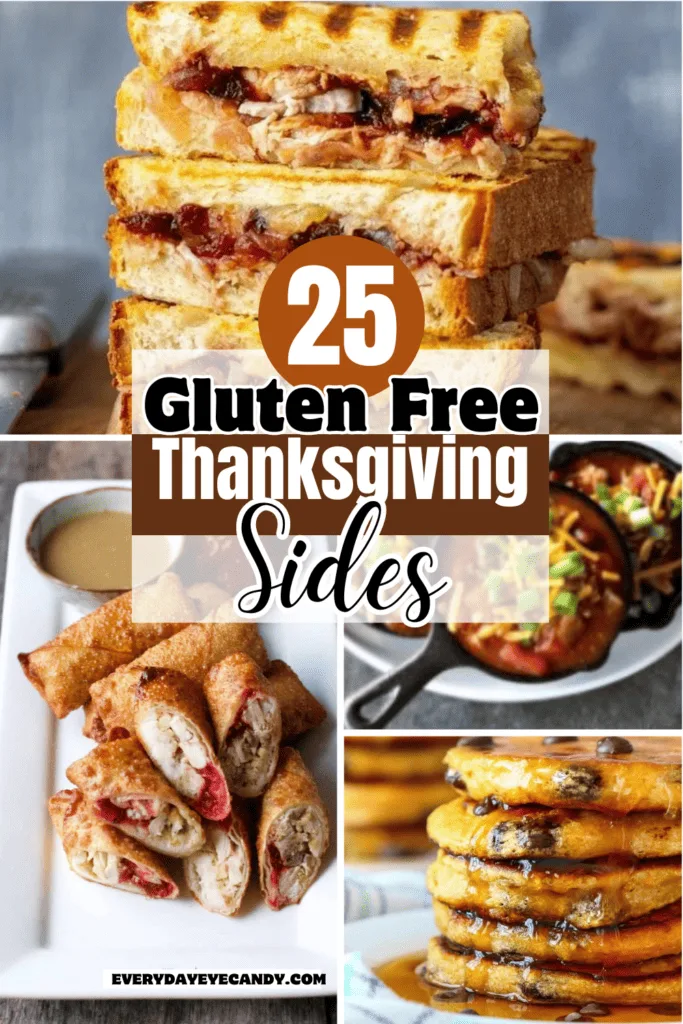 Ever since my son was diagnosed with a wheat allergy, I've struggled to find good side gluten free thanksgiving side dishes for him to enjoy! I want more on his plate besides Turkey!
I've talked to other people who eat gluten free and have celiac disease and we all have the same problem: the sides.
The turkey and most of the veggies are easy enough, but we want something special too! And so began the search to find the BEST Gluten Free Thanksgiving Sides.
Not ones that taste like cardboard,
Not ones that are dry.
REAL FOOD that no one cares that it's gluten free. Thanksgiving sides that everyone can enjoy.
That has been my mission for the last 11 years and with the help of a few tried and true recipes, I've made it happen.
So I have gathered 25 of the Best Gluten Free Thanksgiving Side Recipes for us all to enjoy.
Like this Stuffed Acorn Squash with Wild Rice, Cherries, Pecans and Goat Cheese.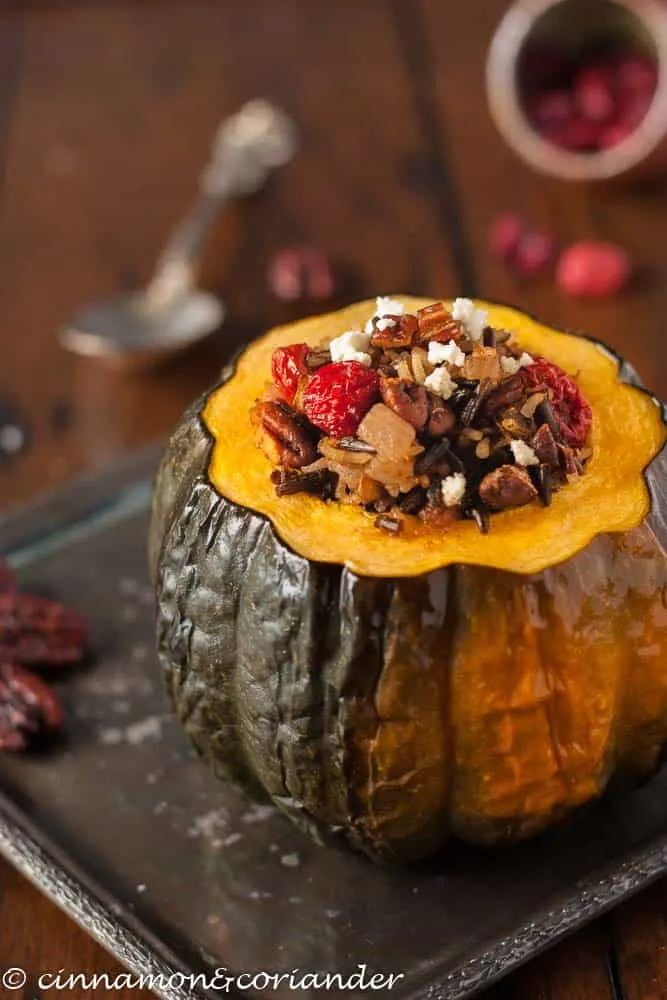 OMG.
Because we deserve this. We deserve good food!
So sit back, get your notebook and your grocery list and prepare to make your meal plan for Thanksgiving!
Enjoy!
25 of The Best Gluten Free Thanksgiving Sides
Hopefully you will enjoy some of these recipes. If you are looking for more ideas for Thanksgiving and Christmas, keep reading!
More Thanksgiving…
Get Ready for Christmas too!