I was compensated by Med-IQ through an educational grant from Pfizer, Inc. to write about the signs, symptoms, and treatments available for eczema/atopic dermatitis in communities of color. All opinions are my own.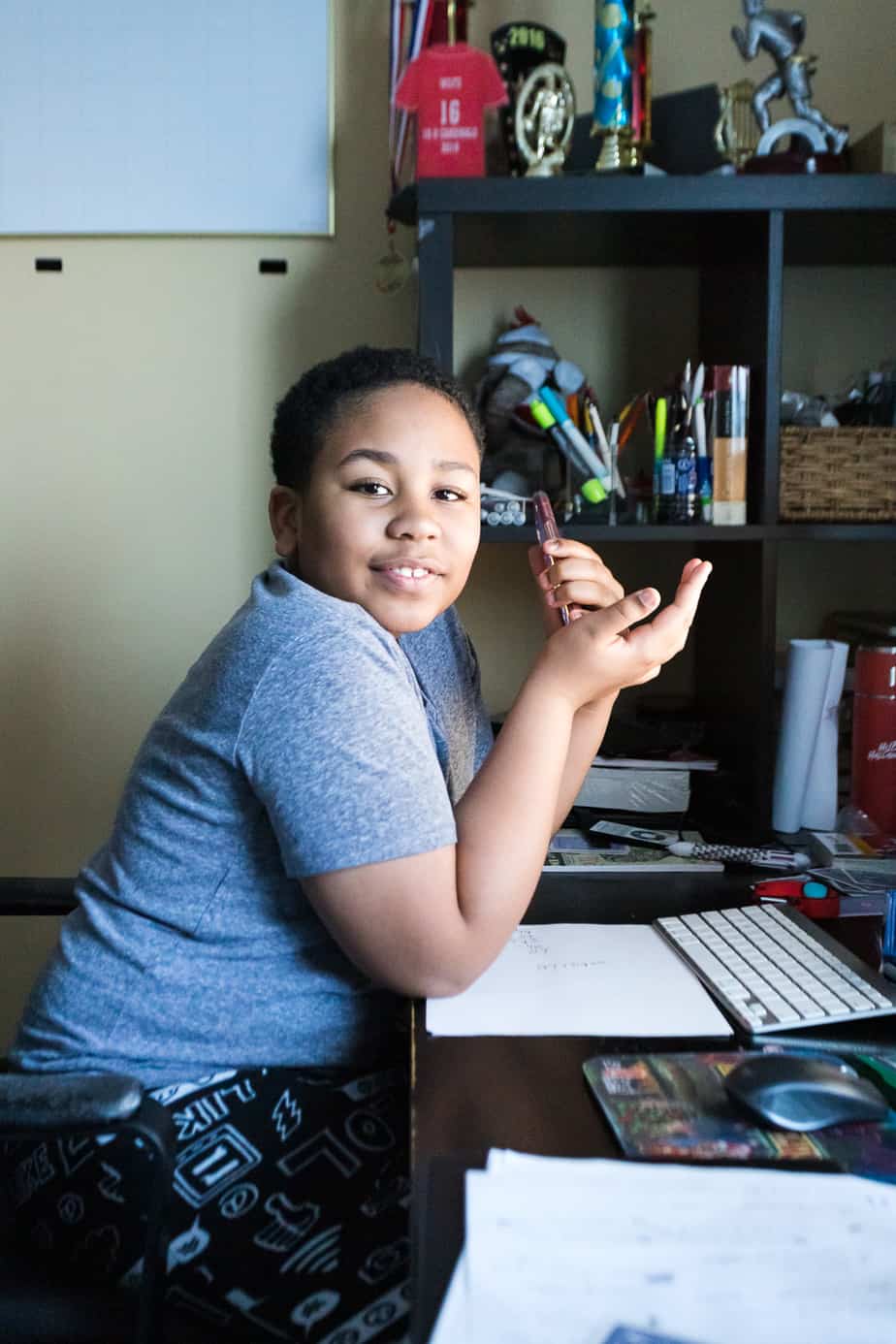 The tween years have Pookah wanting to do everything for himself with little input from me. He is becoming more and more independent!
One area where he is especially becoming more and more independent is his medical care. I noticed it when we went to his primary care physician last month where he asked all the questions.
When it comes to his eczema, he is very conscious of it and how it affects his appearance.
For patients of color, eczema can lead to light or dark color spots or even hypopigmentation.
We are in the coldest months of the year, and eczema can worsen in the winter. Additionally, the lack of vitamin D from the sun in the winter months can play a role in exacerbating eczema symptoms in some patients.
Not to mention that the increased use of hand sanitizers and hand washing can further irritate skin and eczema rashes.
This is why I am pleased to be working with Med-IQ again to help generate awareness around
eczema/atopic dermatitis, specifically its signs and symptoms, along with treatment options and
telemedicine visits during the pandemic.
We recently listened to Jeannette Kaplun's ( Hispana Global ) Facebook Live Interview with Dr. Andrew F. Alexis, MD, MPH to learn valuable information on treating eczema in skin of color, including the latest treatment options and how best to utilize telemedicine to access a skin care Professional (Here is the link in case you want to watch.)
Treatment options are ladder based: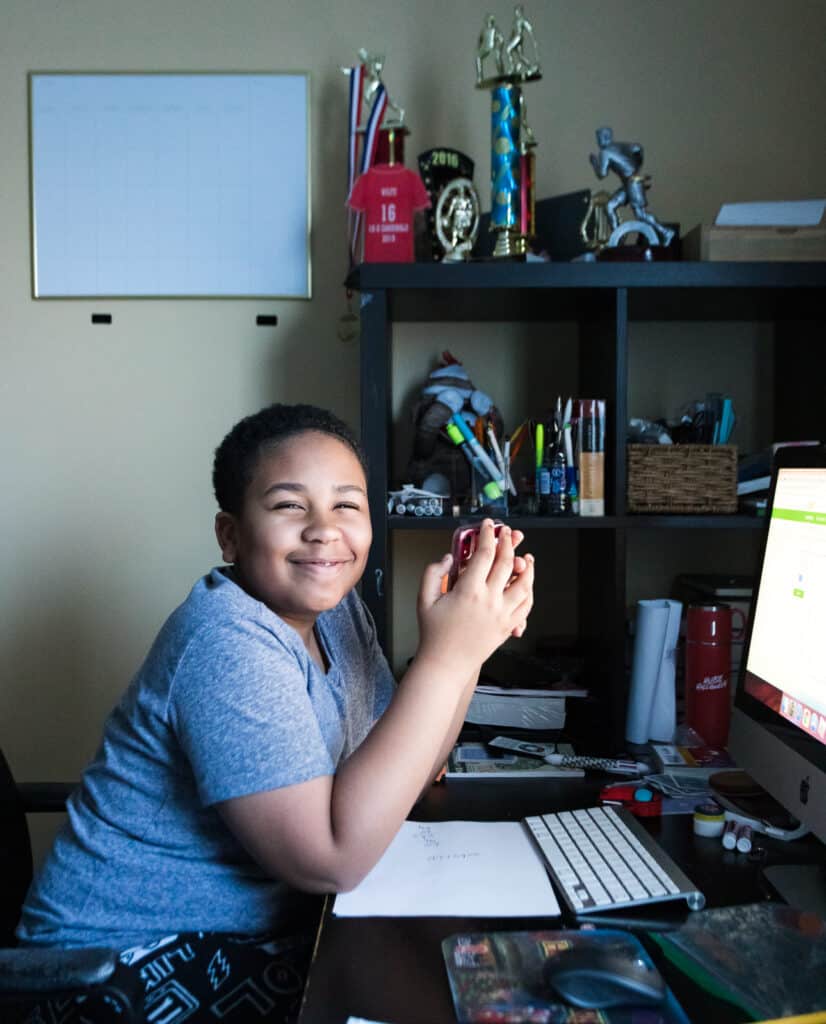 Basic skin care: Gentle skin care treatments using soaps and cleansers that are oil based and avoiding possible irritants and allergens that can trigger or aggravate disease flares.
Topical Treatments: Short-term use of topical corticosteroids. But corticosteroid-sparing therapies are also available. These can be used longer term and are recommended for sensitive body sites.
Systemic Therapies: For Moderate to severe atopic dermatitis, immunosuppressants such as systemic corticosteroids and other immunosuppressing therapies may be prescribed; however, their use may be limited due to side effects, potential for rebound flares, or the need for laboratory work. New systemic therapies that target the underlying causes of atopic dermatitis including factors that cause itch and inflammation are in development.
Because atopic dermatitis is a chronic condition, a formal written plan or "Eczema Action Plan" can help patients follow their recommended management plan.
By being able to continue their treatment plan, and not allowing for disruptions in care due to the pandemic, patients like Pookah can maintain better control of their disease, minimize hypopigmentation, and reduce the risk of flares.
Telemedicine is an effective way to ensure these timely visits. Especially now when the need for social distancing has led to healthcare practices limiting the amount of visits.
We haven't been able to get an in person appointment, but got great tips about
How to prepare for telemedicine that I want to share with you that Pookah found helpful .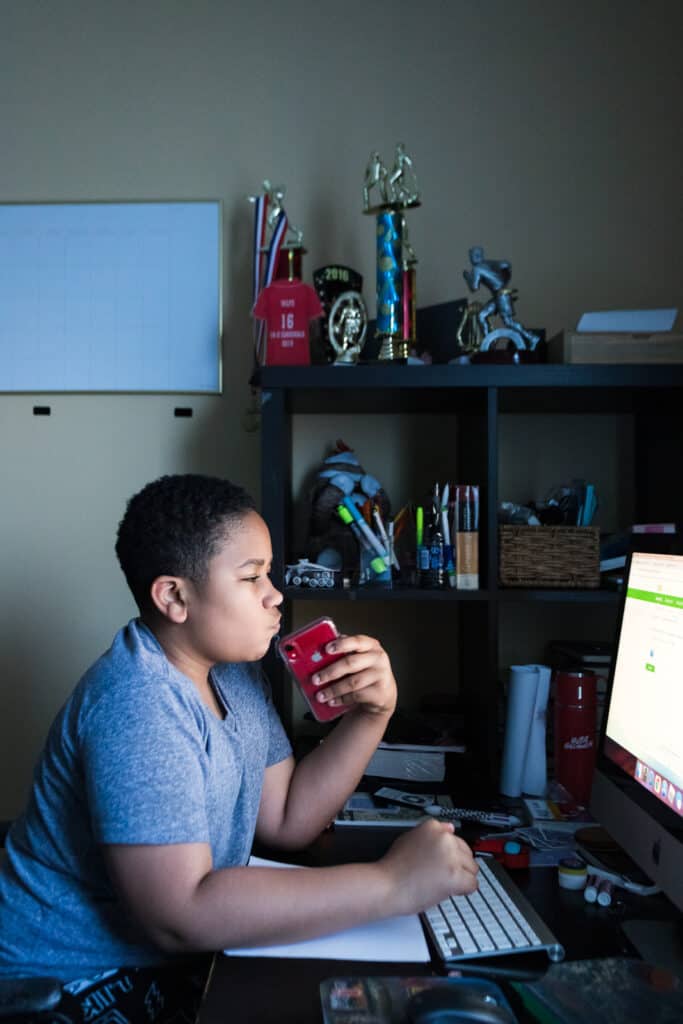 Before Making an appointment, make sure you check with insurance to make sure they cover telemedicine appointments.
Take Photos of your problem areas BEFORE the visit and send the images to the dr in advance. High-resolution photos are better quality than video.
Come prepared with knowledge of family history and all medicines that you are currently taking.
Know your cleansing and moisturizing routines. (I make sure that Pookah knows without me prompting)
Lighting is very important for these visits, so make sure the light is in front of you so face the window!
And most importantly, find a quiet area and make sure there is internet access!
Hopefully that helps! I know telemedicine is new to some of us in the last year, but I love these tips on how to prepare!
Want the chance to win a $100 VISA gift card? Take the survey below!
Med-IQ is conducting an anonymous survey and would appreciate your input. The survey will take less than 10 minutes to complete. Survey responses are shared only in aggregate. Your responses to these survey questions will provide Med-IQ with important information about your experiences with atopic dermatitis, which will help us develop future educational initiatives. Once you've completed the survey, you will have the option of providing your email address to be entered into a drawing administered by SOMA Strategies to win 1 of 10 $100 VISA gift cards. If you choose to enter, your email address will be used only to randomly draw the winners and notify them of their prize and to send a follow-up survey as part of this same initiative.
To find a doctor who treats skin of color, patients can check out the Skin of Color Society orAmerican Academy of Dermatology website and search for areas of specialization, including skin of color.
Additional Resources
National Eczema Association
o Eczema treatments: https://nationaleczema.org/eczema/treatment/
o Eczema in skin of color: https://nationaleczema.org/eczema-in-skin-of-color/
Telemedicine and Teledermatology
o Preparing for a telemedicine visit:
www.aad.org/public/fad/telemedicine/telemedicine-prepare-appointment
o Photographing your skin for a teledermatology appointment:
www.skinsight.com/health-topics/teledermatology-tips-photographing-your-skin-for-your-virtual-visit
.
Links to external sites are provided as a convenience and for informational purposes only. They are not intended and should not be construed as legal or medical advice, nor are they endorsements of any organization. Med-IQ bears no responsibility for the accuracy, legality, or content of any external site. Contact the external site for answers to questions regarding its content.
Med-IQ is an accredited medical education company that provides an exceptional educational experience for physicians, nurses,pharmacists, and other healthcare professionals.