Rock your mornings and days with these 10 realistic organization hacks and routines for busy moms that will help you be more efficient with your time.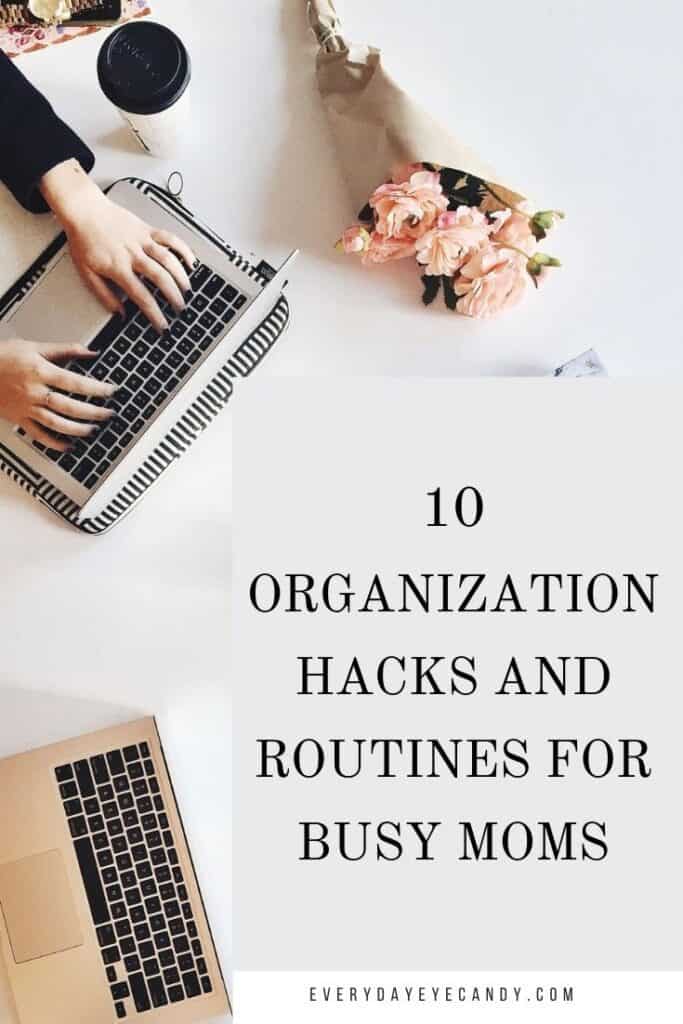 Let's face it:
Moms, we are busy.
Now that we are working from home, schooling from home and our significant others are also at home…
There is a lot on our plates.
So finding the time to do things and making our days productive and successful is a challenge to say the least.
So I've put together 10 Organization Hacks and Routines to help moms get their lives and houses in order!
Lets Get It!
Organization Hacks and Routines For Busy Moms
Books to Help You Get Organized and Develop Routines