It's the second most wonderful time of year: that time of year when you make ALL OF THE RESOLUTIONS and have ALL OF THE GOALS. I know some people got fancy new cameras for Christmas and some of us are just determined to rock what we've got LIKE A BOSS. You want to take your camera out of the box and just start shooting! But before you do, I have a few tips. Check out these photography tips for beginners that will help you improve your photography this year.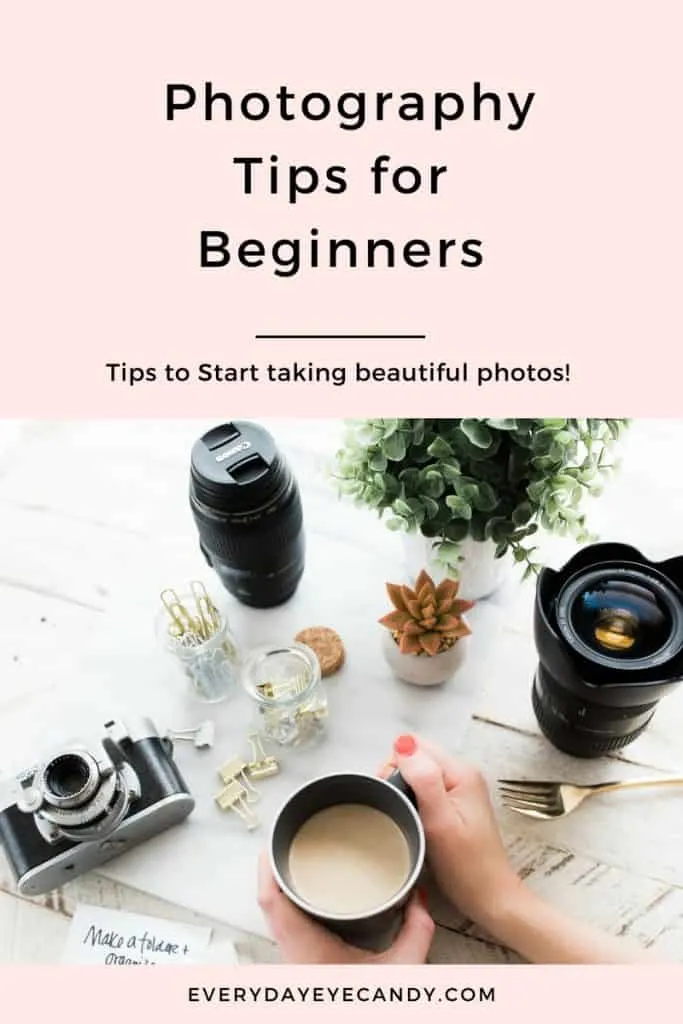 Stop thinking that your new camera is going to make you a better photographer.
Listen. Your brand new $1500 camera is a tool and nothing else. STOP thinking that just because you have that brand new camera that you are now the best photographer out there and your photos will be perfect straight out of camera. Your new camera can HELP you share your vision, help you take great photographs. BUT it is just a tool. Which you need to now how to use. Which leaves me to the next point.
Read your Camera Manual.
It seems like a simple thing right? I cannot stress this enough. Yes, you want to just take your camera out of the box and start shooting . But take the time to read the manual. Sometimes, something as simple as the right way to focus will solve many of your problems.
Learn the Exposure Triangle:
Because again the camera alone will not help you take great photos. Learn the exposure triangle( aperture, shutter speed and ISO) and learn how they work together. Master the basics and you will see your photography skills improve.
Then, Take your Camera off of Auto.
Yes, most of the newer cameras do perfectly fine on auto. But I guarantee that if you take your camera off of auto, you will see a BIG difference. Try out one of the other modes like Aperture Priority Mode( a semi manual mode) if you are just not ready to make that leap. But like I said in point #1, your camera is a tool, learn how to use it.
Start a Photography Project:
Doing a photography project helps you to practice the first 4 tips until taking a photo with your camera becomes natural. Check out this list of Photography projects to help you get started or if you need ideas.
Join a Supportive Photography Group.
There are photography groups everywhere: Flicker, on photography websites, Instagram and Facebook Finding a supportive environment is important when you are learning to shoot. The Everyday Project Facebook group is a growing community of over 600 members who love photography and welcome newbies and professionals alike. We share photos, photography tips for beginners AND there is a year long photography project going on.
I hope that these photography tips for beginners help! Did you get a new camera for Christmas?
Get a FREE EBook!
When you sign up for our newsletter. Get tips, ideas and eyecandy right in your inbox!