Here is my review of While We Were Dating by Jasmine Guillory. It's the perfect rom-com for your summer reading list!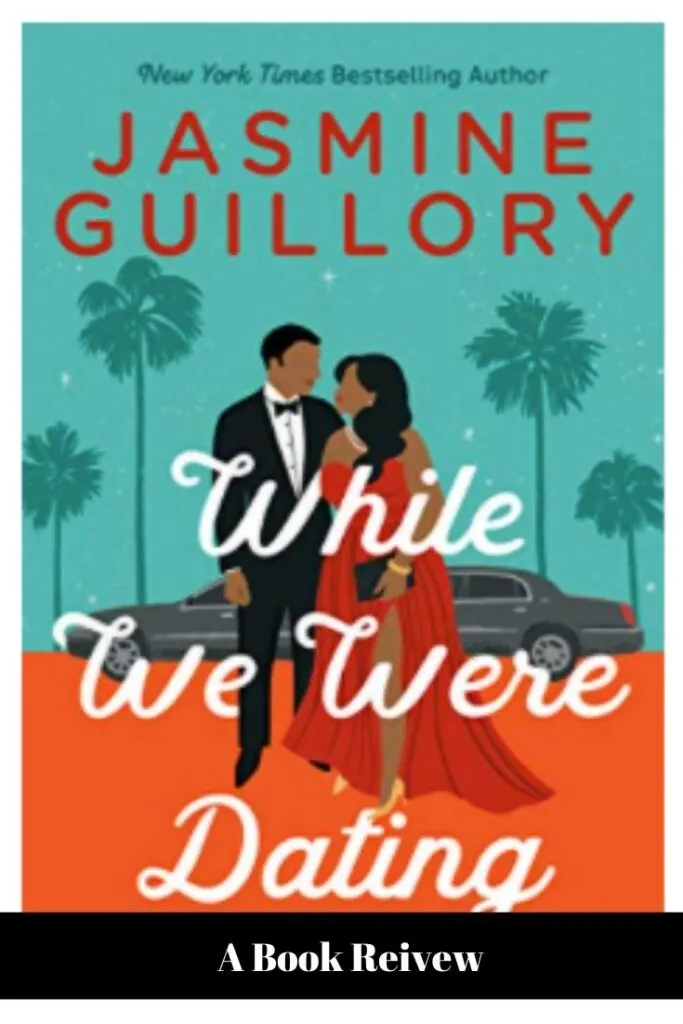 Thank you Berkley Romance and Net Galley for providing me with an e-ARC in exchange for an honest review. All opinions are my own. This post also contains affiliate links. If you chose to use the links included in this post, I may earn a commision. Thank you for your support!
Hey Friends! Today I'm sharing my review of While We Were Dating by Jasmine Guillory . I couldn't wait to read this new book for from the author of one of my favorite romance series.
SYNOPSIS
"Ben Stephens has never bothered with serious relationships. He has plenty of casual dates to keep him busy, family drama he's trying to ignore and his advertising job to focus on. When Ben lands a huge ad campaign featuring movie star, Anna Gardiner, it's hard to keep it purely professional. Anna Gardiner is on a mission: to make herself a household name, and this ad campaign will be a great distraction while she waits to hear if she's booked her next movie. However, she didn't expect Ben Stephens to be her biggest distraction. She knows mixing business with pleasure never works out, but why not indulge in a harmless flirtation?
When the opportunity comes to turn their real-life fling into something more for the Hollywood spotlight, will Ben be content to play the background role in Anna's life and leave when the cameras stop rolling? Or could he be the leading man she needs to craft their own Hollywood ending?"
CATEGORY
Contemporary Romance
MY RATING
Five Stars
MY REVIEW OF WHILE WE WERE DATING BY JASMINE GUILLORY
I love this book.
While We Were Dating By Jasmine Guillory is a FANTASTIC Rom -com that gives us just a peak into Hollywood. I love that as always,Jasmine Guillory's characters are diverse and nuanced but still relatable at the same time. And even though the author was dealing with some serious issues (anxiety and mental health) in the book, she still managed to keep the book easy to read, sexy, romantic and FUN.
The chemistry between these two characters was HOT! Which kept me glued to the book, unable to put it down.
I also love that all of her books are connected by characters in some way so that we get cameos and appearances by past couples and feel somewhat familiar with one of the main characters in each book.
Honestly, this was my favorite of the series.
HOW TO GET THE BOOK!
If my review has convinced you that you need to read While We Were Dating By Jasmine Guillory, check out the links below to get it in your hands or on your Kindle!
More Book Reviews and Lists
The Final Revival of Opal and Nev
25 Classics By Black Authors Everyone Should Read