10 of the best Halloween Books for Adults for a spooky night. Add some of these classics and new spooky terrors to your reading list this month.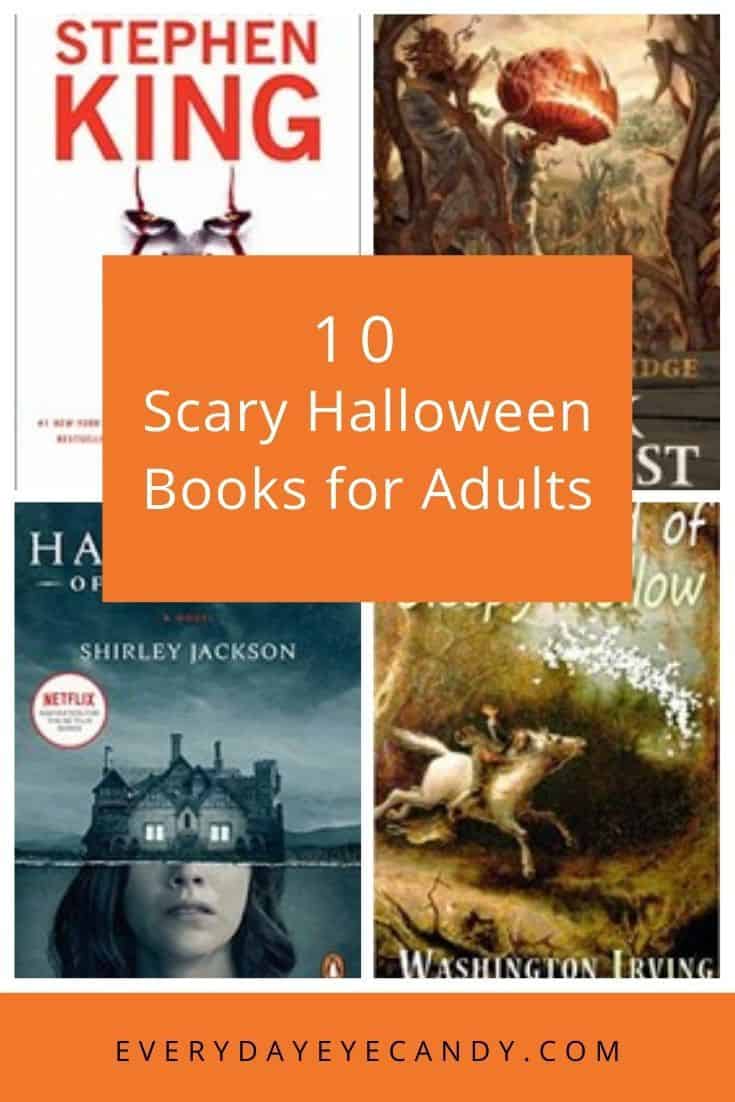 This page may contain affiliate links which means we receive a small commission at no cost to you when you make a purchase. As an Amazon Associate, I may earn from qualifying purchases. Thank you for your support!!!
And it's fall! Time for crisp nights,apple pies, carving pumpkins and spooky nights! Halloween is coming and what better way to celebrate than a scary read.
So I've made a list of 10 horror novels, classics, thriller, fantasies full of ghosts, witches, vampires and other supernatural beings right in time for Halloween. Even though this list is Halloween entered, you can keep reading these books year round!
The Best Halloween Books for Adults
Hope you enjoy this list of halloween books for adults! Which one are you going to read first?
Other Halloween Treats