Get into Halloween spirit with this list of fun, spooky and silly Halloween books for kids from Pre-K to 5th Grade that are not so scary!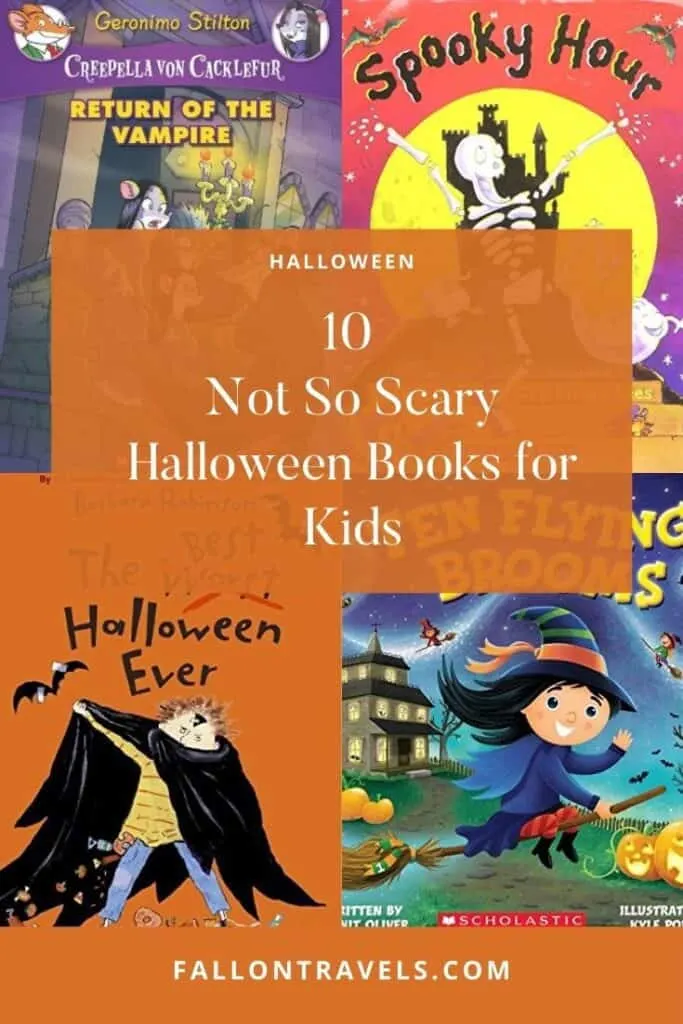 This blog post contains affiliate links. Everyday Eyecandy is a participant in the Amazon Services LLC Associates Program, an affiliate advertising program designed to provide a means for sites to earn advertising fees by advertising and linking to Amazon.com.
Halloween was one of my favorite holidays growing up! The list of reasons goes on and one but lets point out: LOADS of FREE candy, Halloween costumes, Halloween crafts and let's not forget other Halloween treats made by mom!
Even though Halloween may look a little different this year, we can always look towards our bookshelves ( or the bookstore) to get the whole family into the Halloween spirit with one of these fun Halloween Books for kids that are not so scary! This list is full of fun, spooky, and silly stories for kids from Pre-K to the 5th Grade featuring some of their favorite characters.
Check out these spooky reads!
Not so scary halloween books for kids
Grades Pre-K through K
Ten broomsticks are missing their witches! Can they find them in time for Halloween?
Grades k-1
t's Halloween, and Splat is determined to be the scariest cat in the class. But HE'S the scaredy cat!
Grade 1
kids rhyme their way through the night on their way to the spookiest party ever.
Grades 1-2
Let kids enjoy finding out everything that Scarecrows do after night falls!
Grade 2
The students at Ella Mentry School are excited about trick-or-treating. Mrs. Patty, the secretary, gives out the best Halloween candy in the history of the world—but her house is haunted!
Grades 2-3
Creepella von Cacklefur is back in another fur-raising adventure!
Grades 2-3
Every Halloween, Horrible Harry shocks his classmates with his scary costume.
Grades 2-4
Ms. Frizzle and her class visit the Hugh Mann Costume Company to learn all about skeletons
Grades 3-5
Every year, six kids wreak havoc on the whole town, and the mayor has decided to cancel Halloween altogether.
An A to Z mystery in Sleepy Hollow.
More Fall Fun