Looking for Halloween Treats for Kids this year that you can make at home? Check out this great list of 15 spooky treats for kids.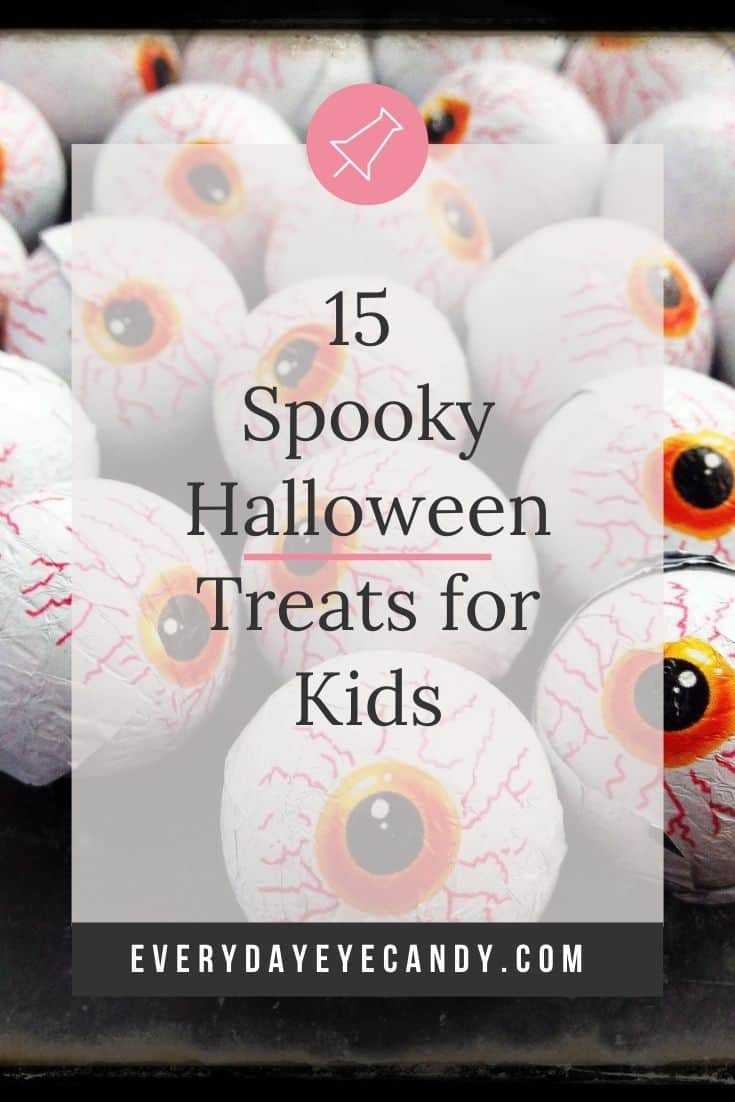 Even with all of the candy that kids get for Halloween, they still need sweet things at home!
Any of these treats make a spooky addition to any Halloween party or just because!
" hasAlignmentOption="true" jsonLd="true" key="hahnpaie6imuj5ylf2k3″ ratio="16:9″ thumbnail="https://mediavine-res.cloudinary.com/video/upload/hahnpaie6imuj5ylf2k3.jpg" title="15 Spooky Halloween Treats For" volume="70″]
So check out these 15 Halloween Treats for Kids that are sure to be a hit with any sweet loving kid! There is even a gluten free halloween treat option!
15 Spooky Halloween Treats for Kids
More Halloween Fun