Decorating for the holidays doesn't have to be complicated! Keep reading to get a few simple holiday decor ideas for your home.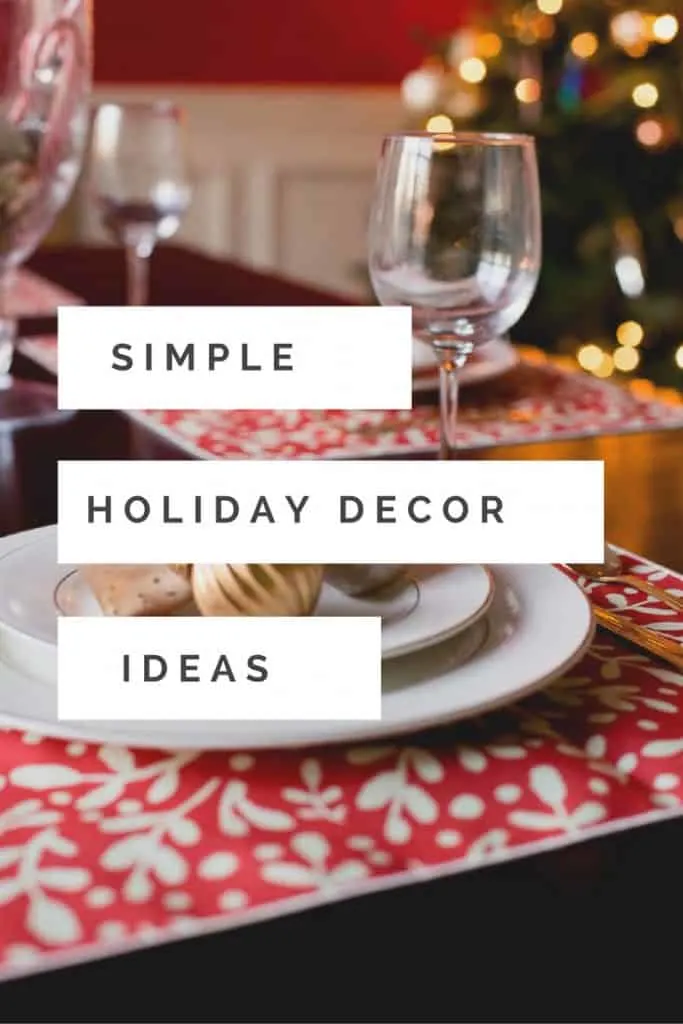 *This post contains affiliate links*
Last Christmas, my father had just died and rather than have my mother stay in the house where they lived, I invited everyone to my house. And I mean everyone.
My mother, my brother, my brother-in-law, my godmother, AND my mother-in-law. We were FULL.
It was the first time in a LONG time that I had hosted a holiday at my house and had to entertain and feed such a large group of people.
And I had nothing.
I've never had to since the holiday meal/celebration has always been somewhere else! I mean, I had pots and pans, but serving dishes? Table settings? China? Placemats? Holiday Decor?
Nothing, nothing at all.
But we got through.This year, instead of my house, we are all going to my brother's house for Christmas. But before we leave, I wanted to host a couple of small gatherings of friends and family.
Just 3-4 people at a time to say happy holidays and thank you for being there for me. But again, I had nothing.
I knew I wanted something classic, something simple.
My Christmas holiday decor is always some variation of red and gold. And I was able to get the perfect compliments for my china to help me stick to the idea of a simple holiday decor.
I needed placemats.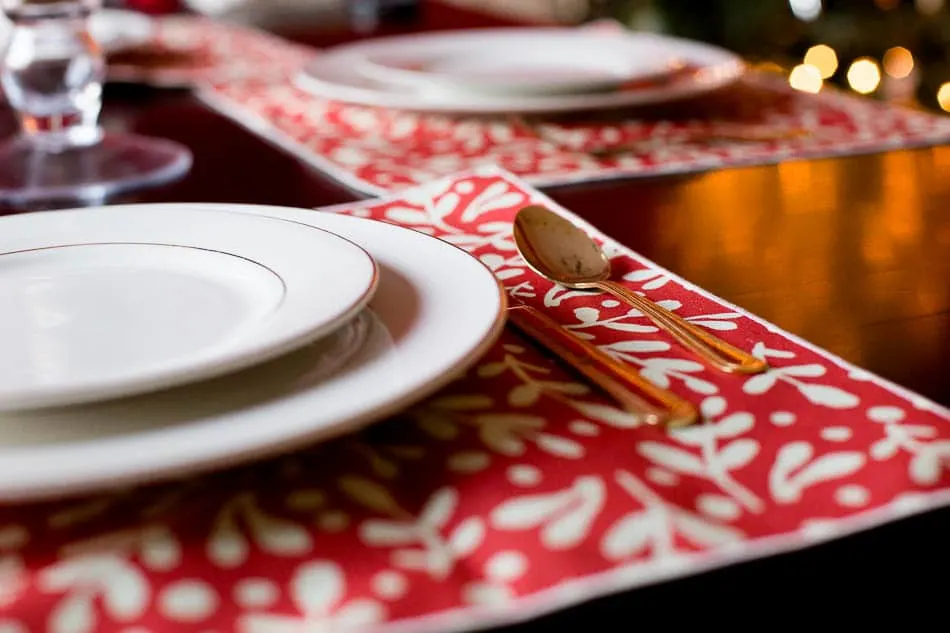 These gorgeous Winter leaves and Berries Placemats were key to my holiday decor this year.They are beautiful and made from luxurious, natural-fiber textiles and are custom made for you in the United States.
I am a person who, when she bothers to decorate, tends to be minimal. These placemats help bring a beautiful pop of color to my decor.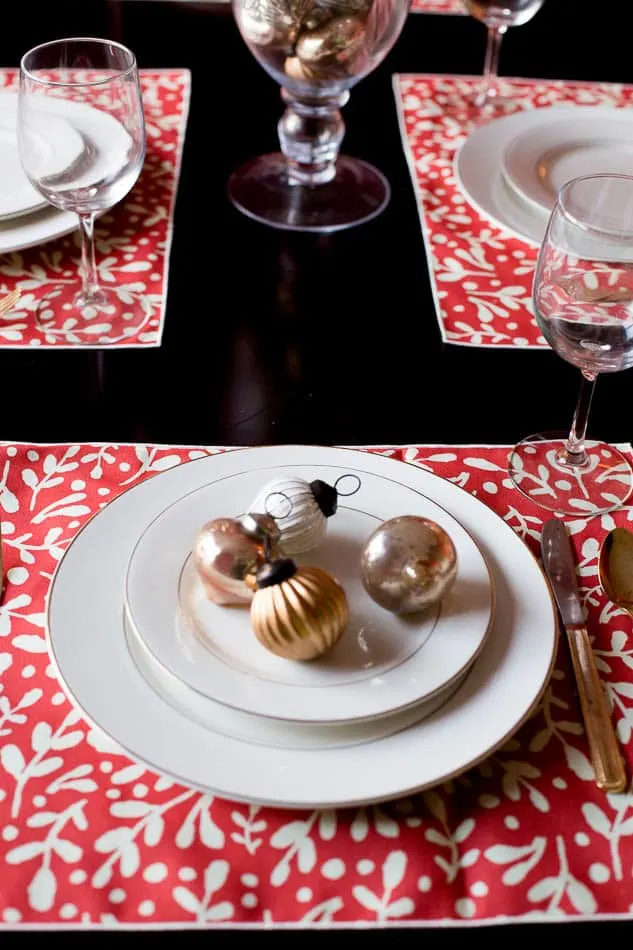 Since my main theme was gold this year ( all the decorations on my tree have a gold theme) I added these gorgeous Vintage Metallic Mini Glass Ornaments. Not only did I add some to my tree, but I used them as table decoration.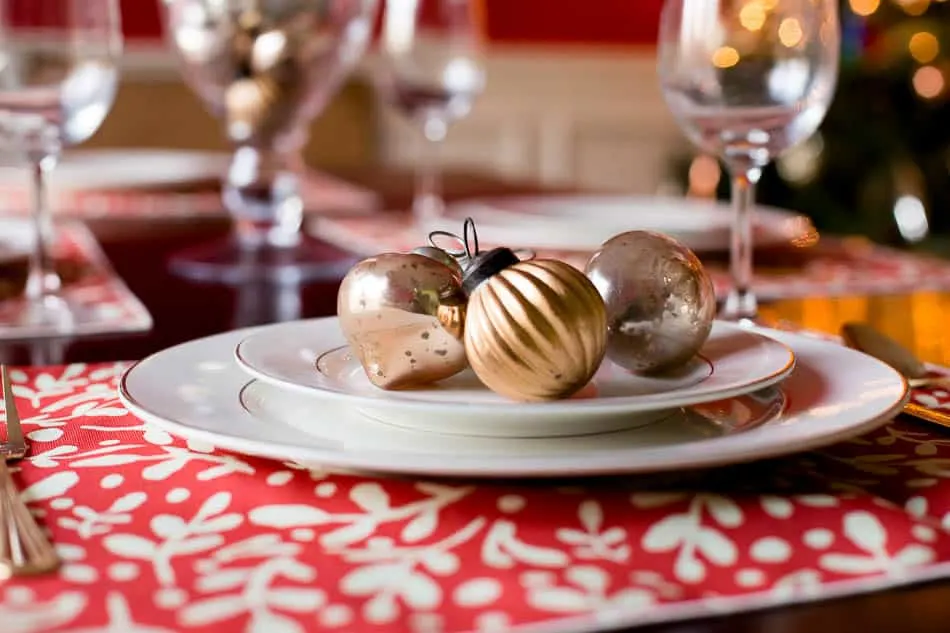 Even my husband complimented on how cute it was. These miniature blown glass ornaments in mixed metallic hues are the perfect compliment for my simple holiday decor this year.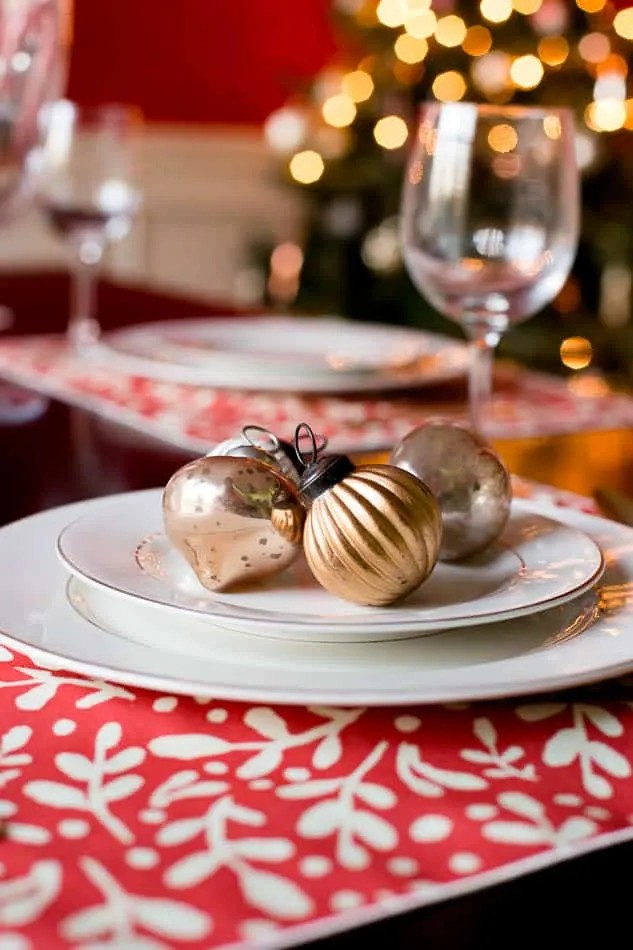 I needed a center piece.
Usually, I am just a fresh flowers as a centerpiece girl, but this year, I decided to be a little more creative. The Trophy Apothecary Jar was the perfect compliment to my holiday table.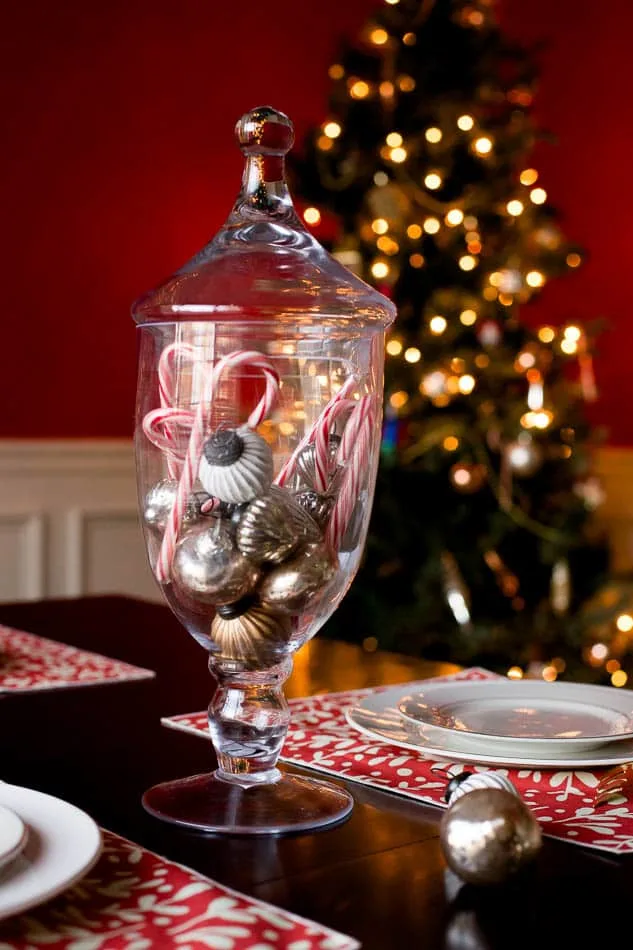 I was able to add my Mini Glass Ornaments and few candy canes to make it fun, and I had the perfect Christmas centerpiece.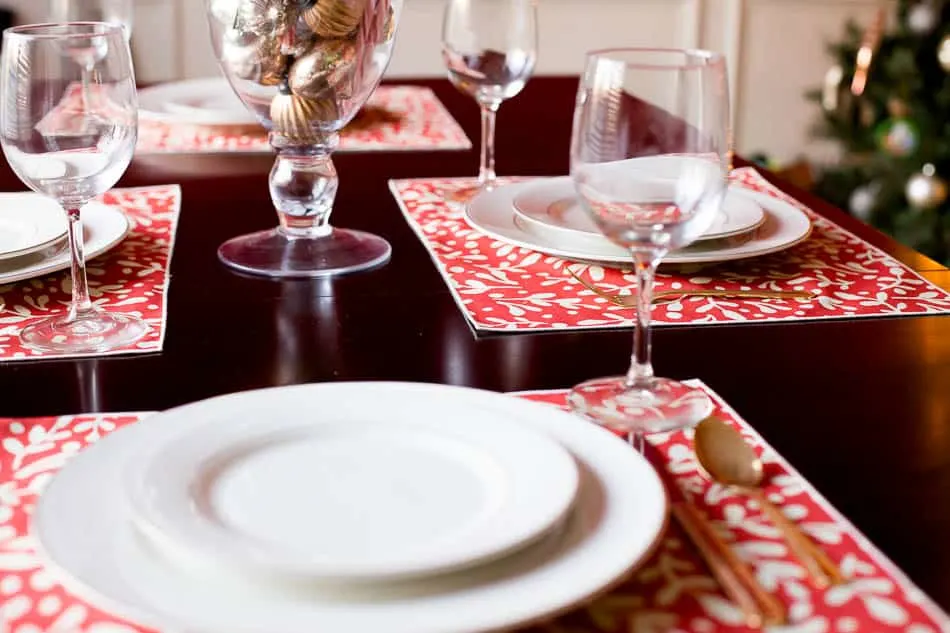 All of my guests are loving my simple holiday decor and surprised at my decorating skills LOL! I can't wait to use Minted for the rest of my household decorating ideas in 2017.
Stay tuned!
The Fabulous 5 is back!! We are all sharing our holiday picks from Minted. Stop by to see all of the fun options Minted has to offer.
Bernetta @ Bernetta Style | 3 Tips to Help You Decorate When it's Not Your Talent
Kita @ It's Really Kita | How to Decorate When You Can't Decorate
Mimi @ Unlikely Martha |Holiday Card Options that Fit Your Family Needs
MJ @ Fab Haute Mama | Holiday Table Setting