It's the time of year when your Christmas Tree is up and it's time to document this time of year through photos. So today, I want to talk about how to take the best Christmas tree photos.
How to Take Beautiful Christmas Tree Photos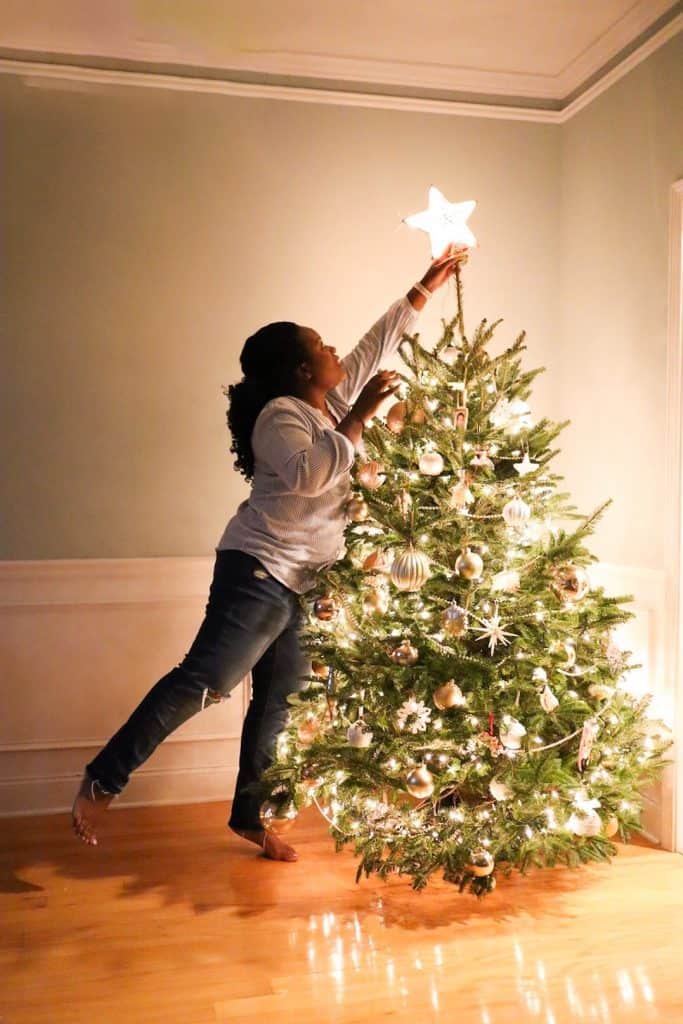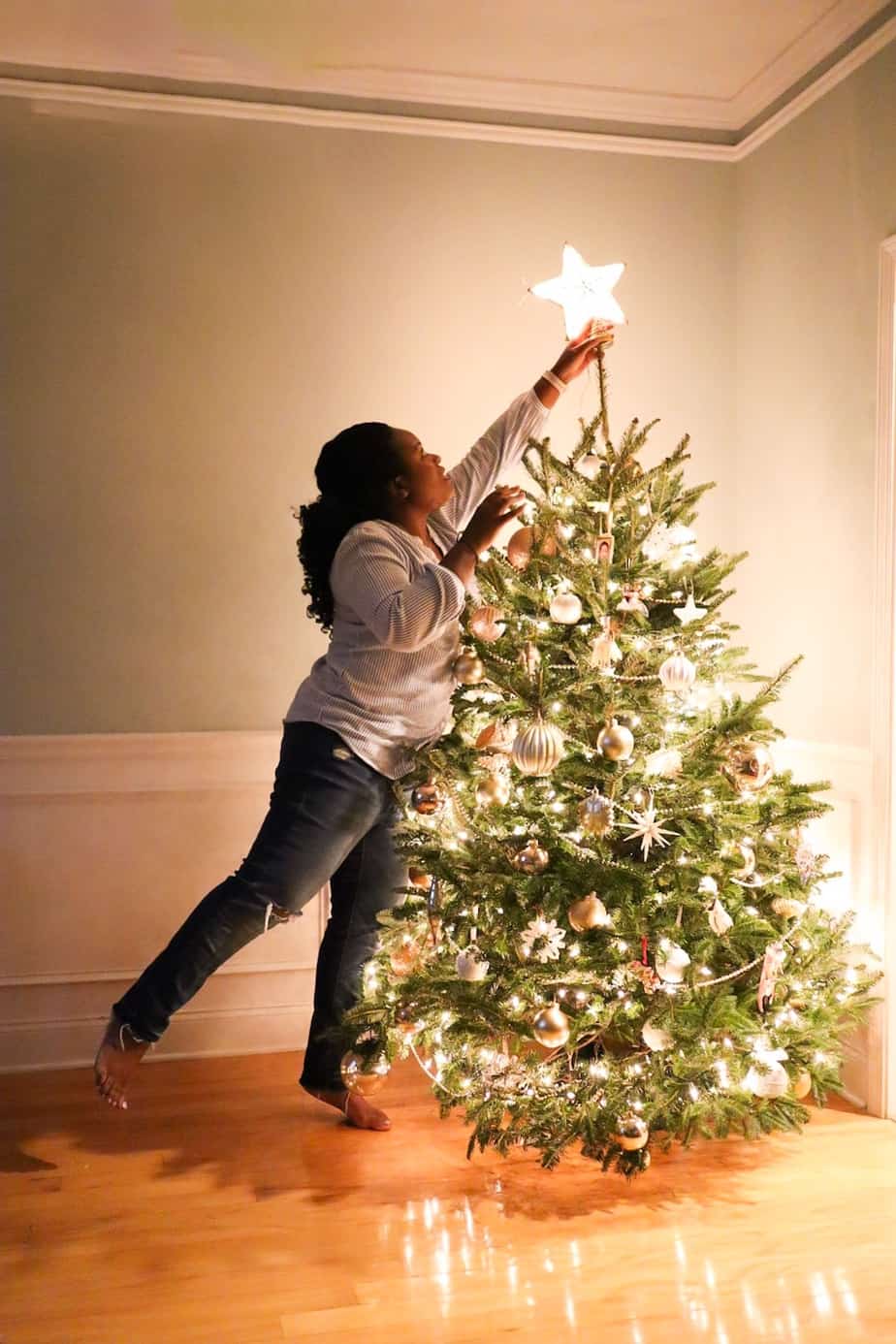 *this post contains affiliate links*
It's the most wonderful time of the year…..
So by now, you've got your Christmas tree up and you've been itching to get your camera out to take beautiful Christmas tree photos.
What You Need:
The main reason I suggest using a tripod is that you are going to need a steady surface. If you are shooting in manual/or aperture mode( which you are aren't you???) you will need your camera to be steady so you won't get blurry Christmas tree photos.
Plus, how else are you going to get in the photo?
**quick tip: but if you DON'T have a tripod, find a sturdy surface**
Tip 2: Close Down Your Aperture
To get that twinkle to your Christmas tree lights, you need a small aperture. So, set your camera to manual or aperture mode and change your aperture to f/16 to f/22.
( If you are in aperture mode, your camera will choose the other settings for you. You will notice very low shutter speeds which is why the first tip is to use a tripod!)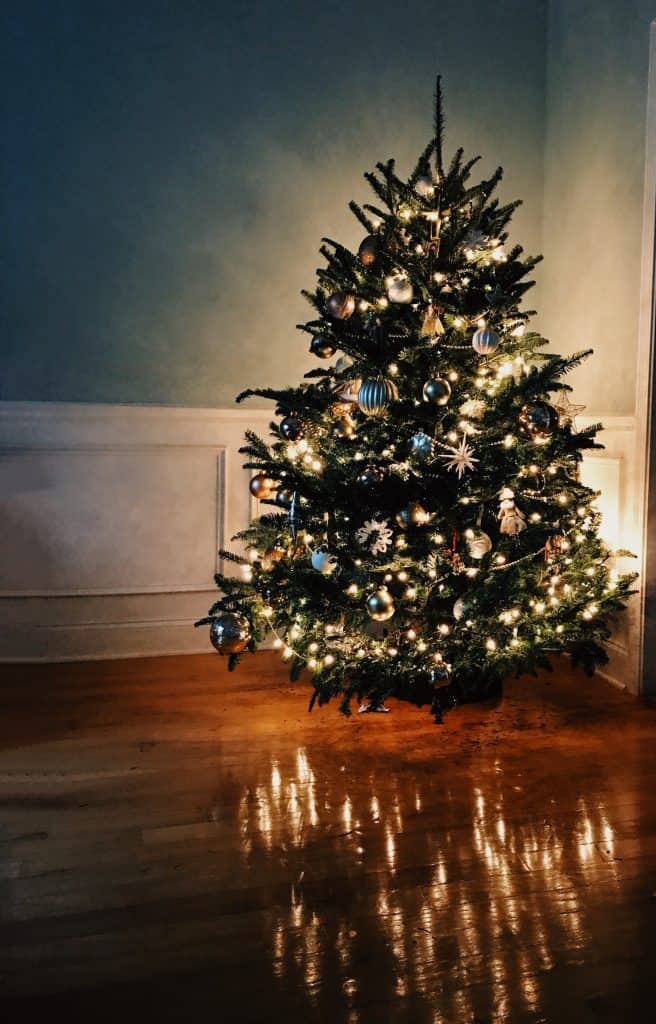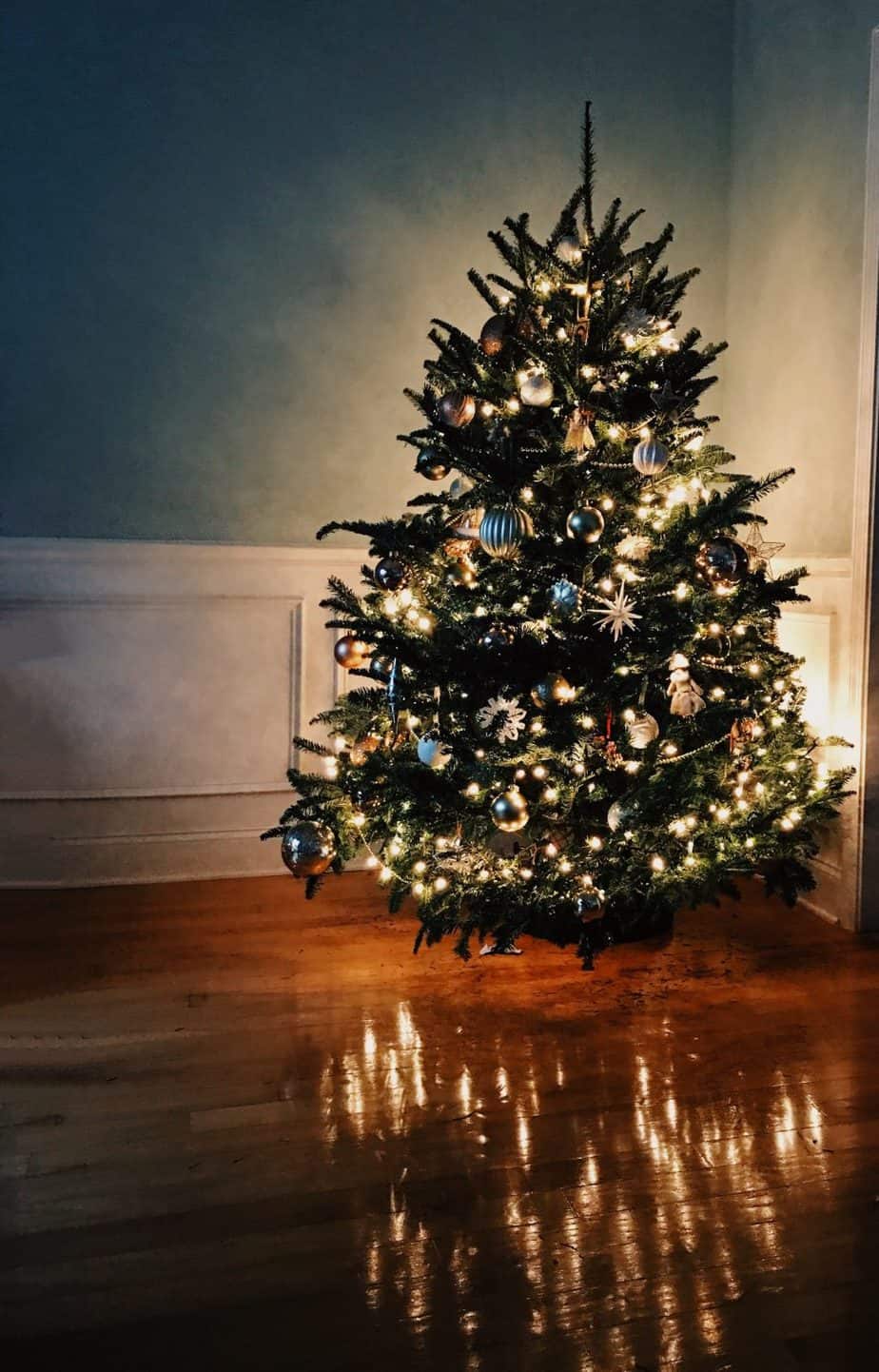 Tip 3: Get Creative with your composition and point of view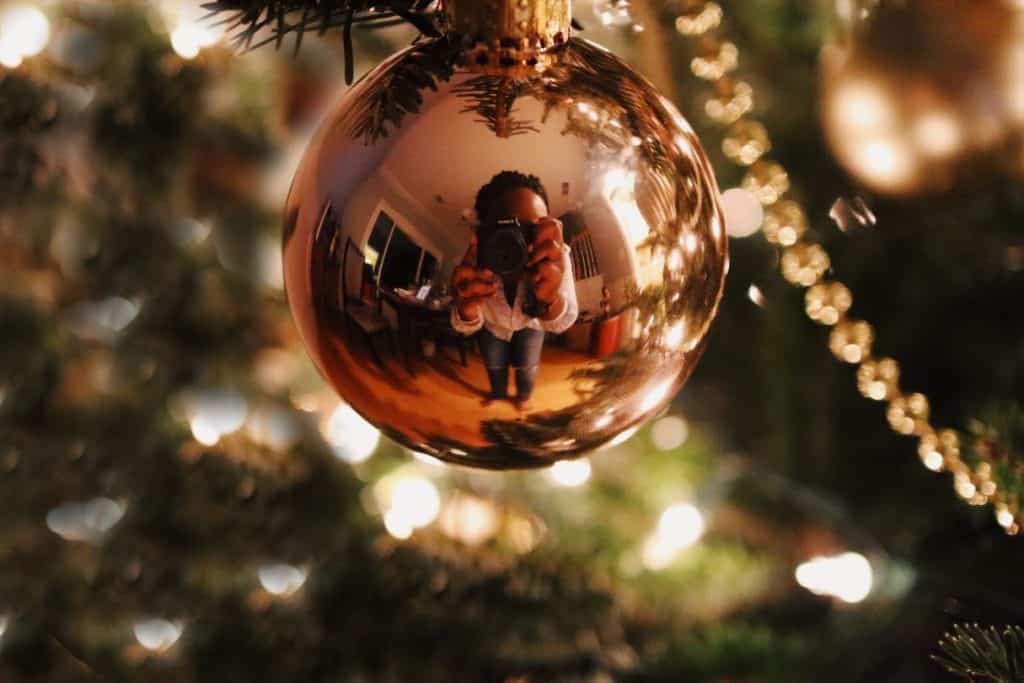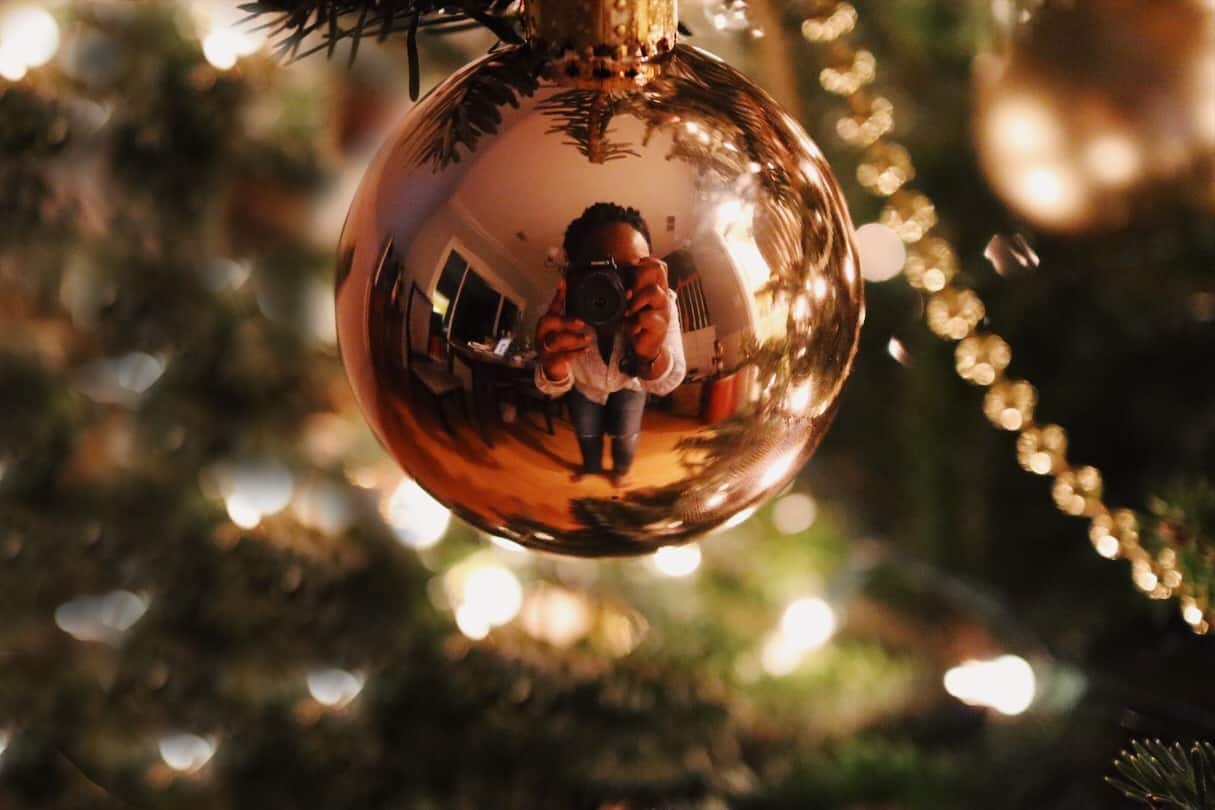 This is the fun part of taking Christmas tree photos! You don't have to just aim your camera at the tree and shoot! Use different andgles, perspectives and the rules of composition to capture those fun moments that define the holidays in your home.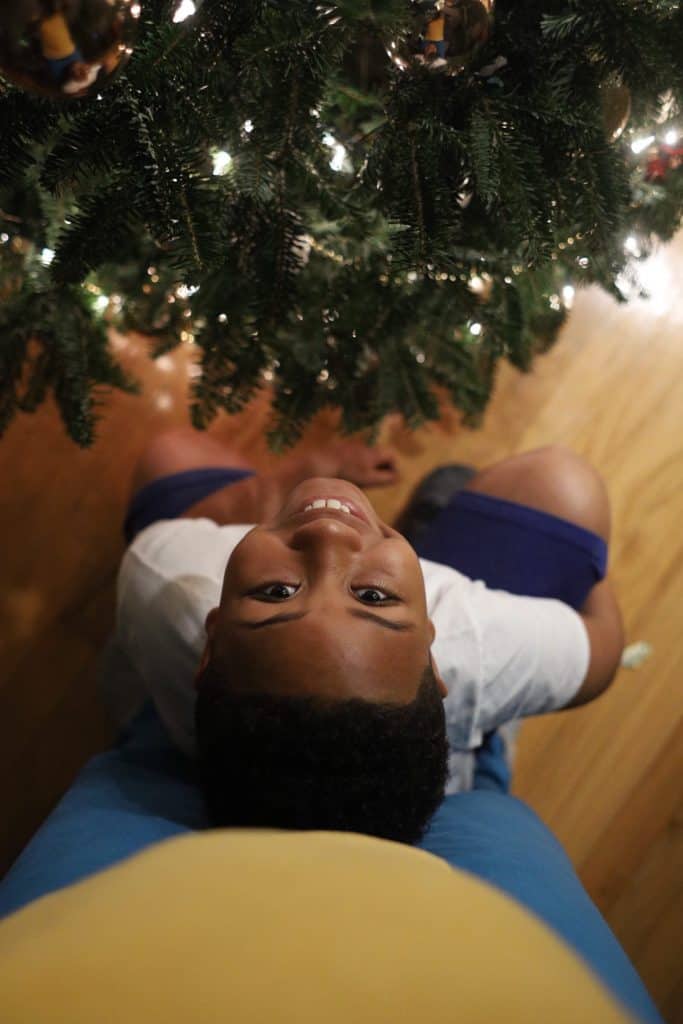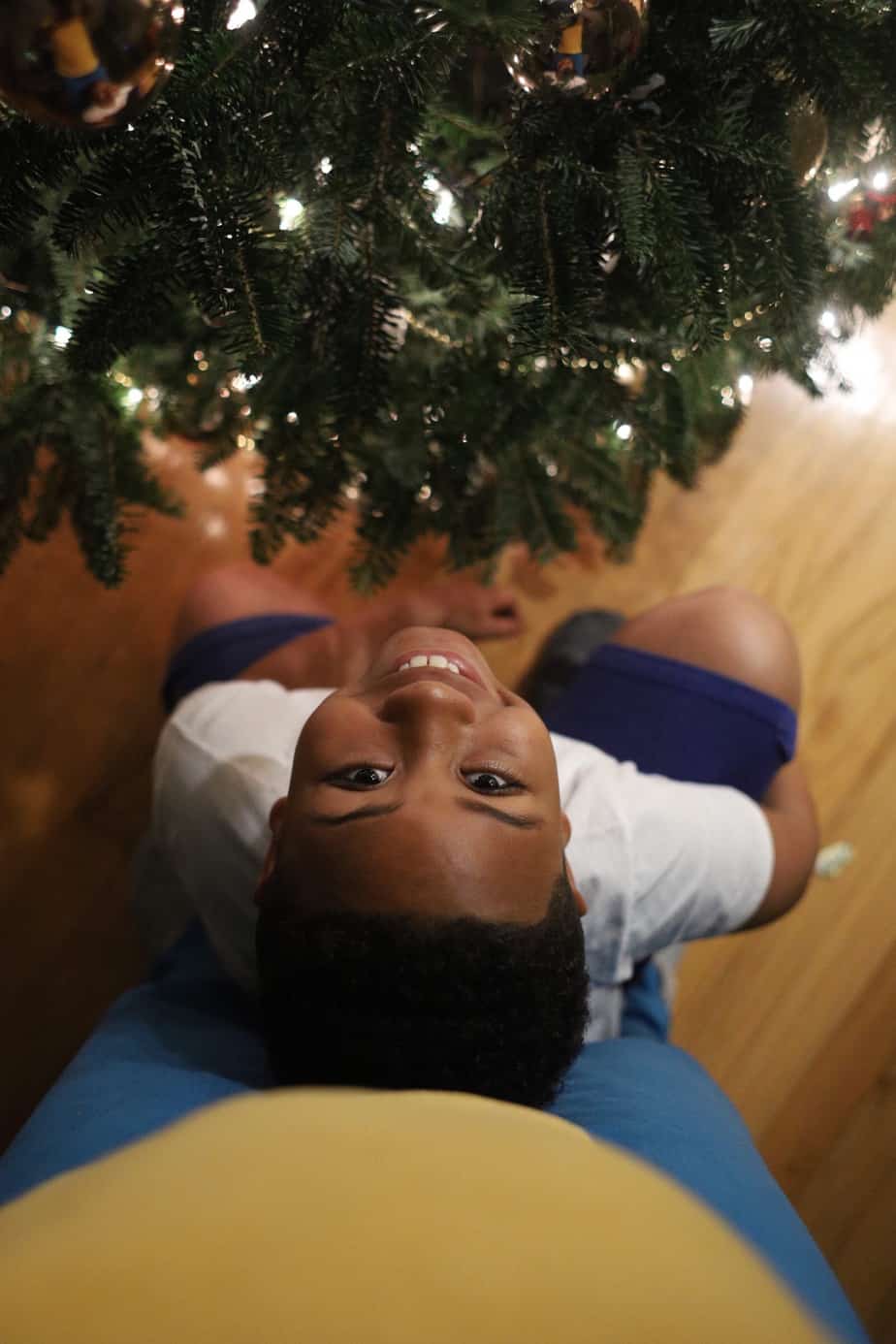 Step 3: Take your lens off of autofocus and manually focus your lens to get bokehlicious photos!
This time, set your aperture as low as your lens allows. For instance, I shot the photos for this post with my Tamron 24-70 mm 2.8 Lens The aperture I used was 2.8. Take your camera lens off of auto focus and manually focus your lens. As you do, you will notice that beautiful sought after bokeh.
SNAP THE PHOTO!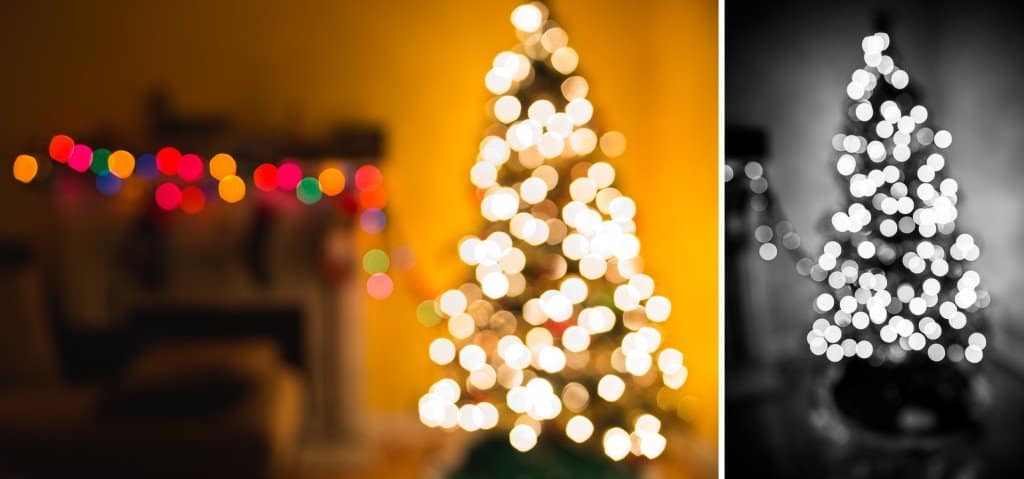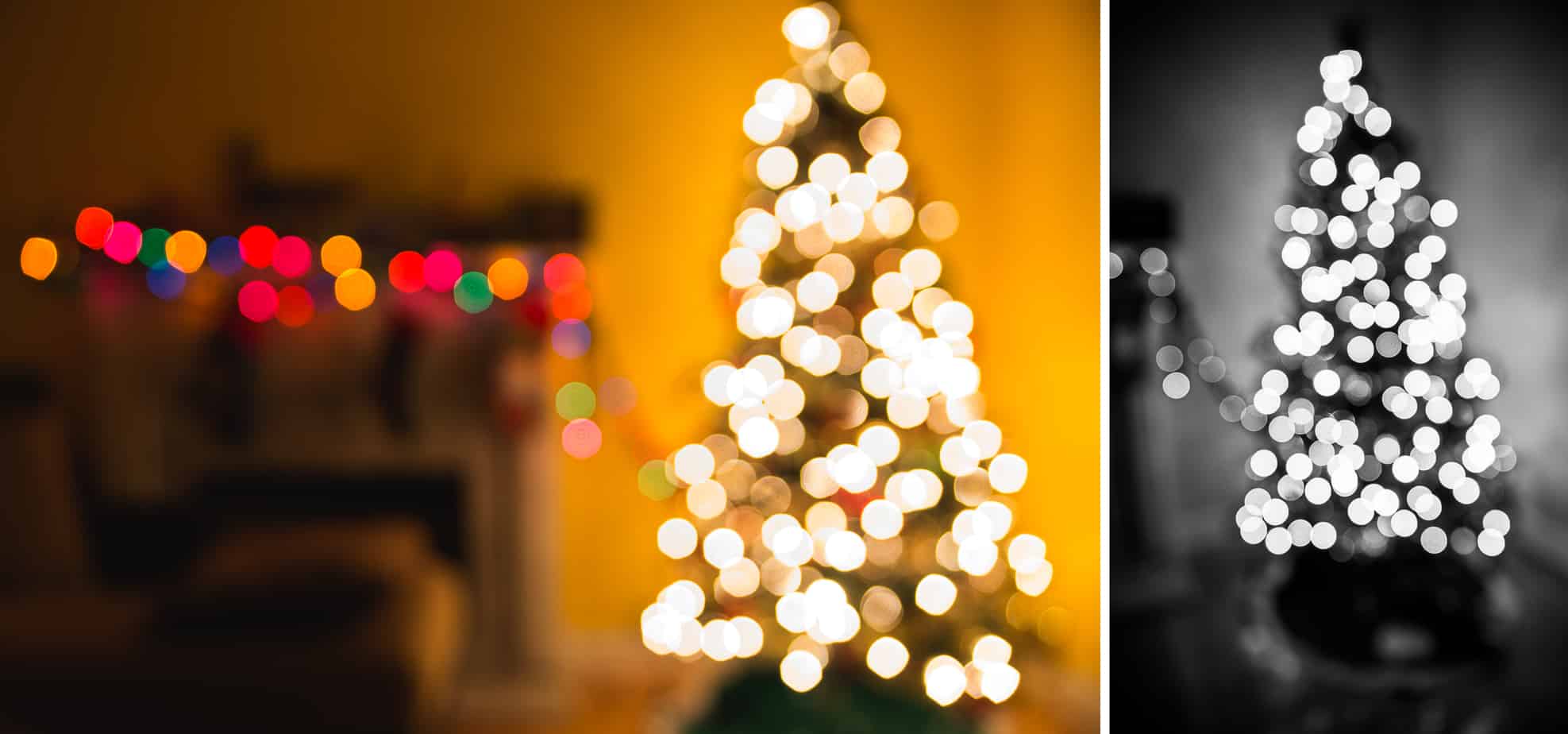 Bonus Tip:
If you are shooting with your iPhone, photographing Christmas lights will be harder, but it can be done!
If you wantChristmas tree Bokeh, Set your camera in macro mode( usually the little flower on your camera or flower mode).,
Look for the light. Even though most of the newer phones have great cameras, light is still the key to a great photos
Distance from your tree can make a difference!
Experiment and see what works for you!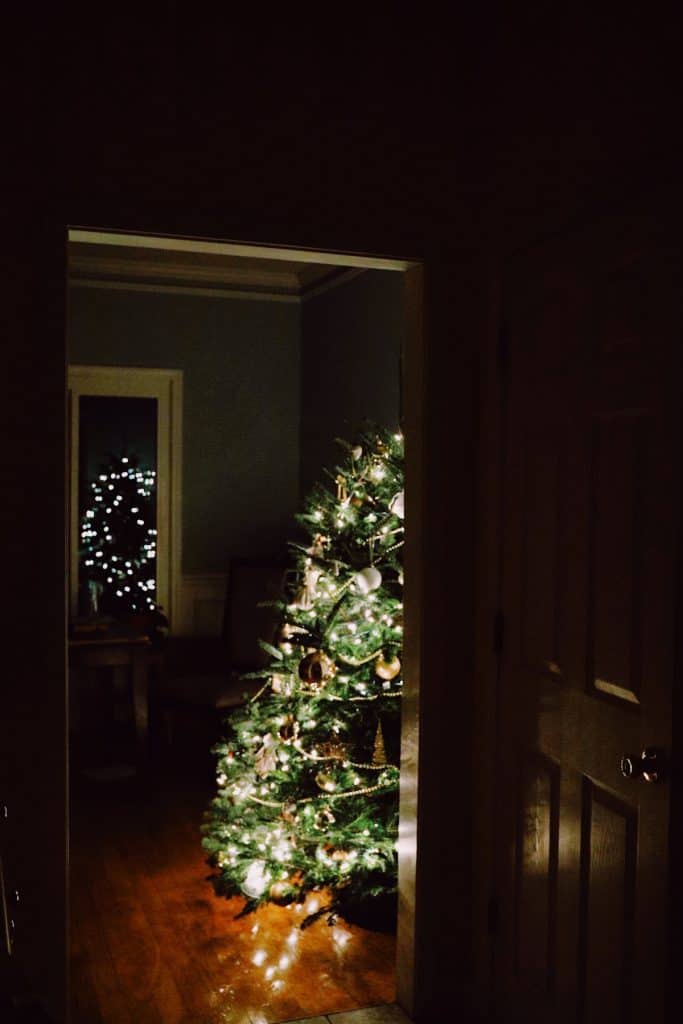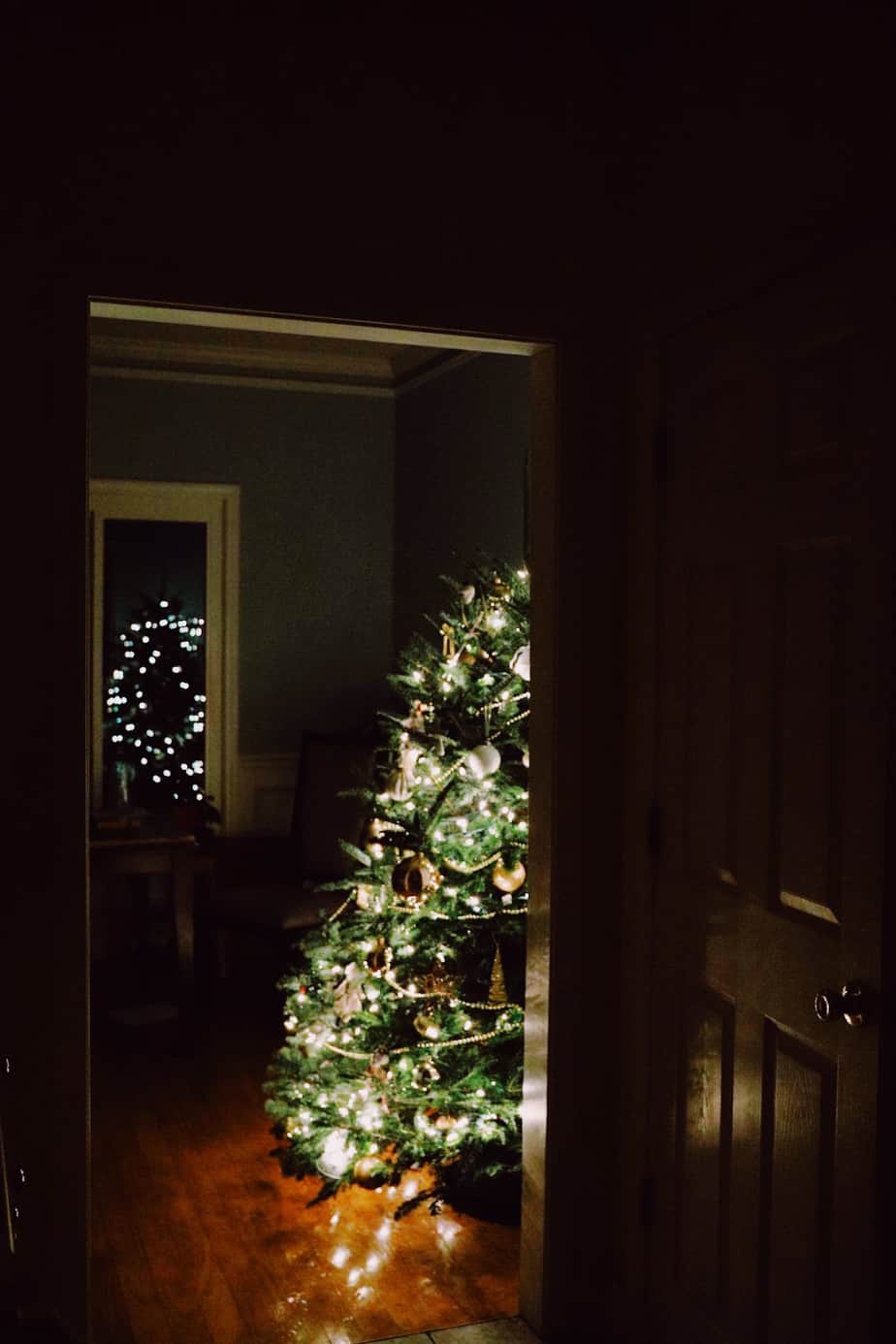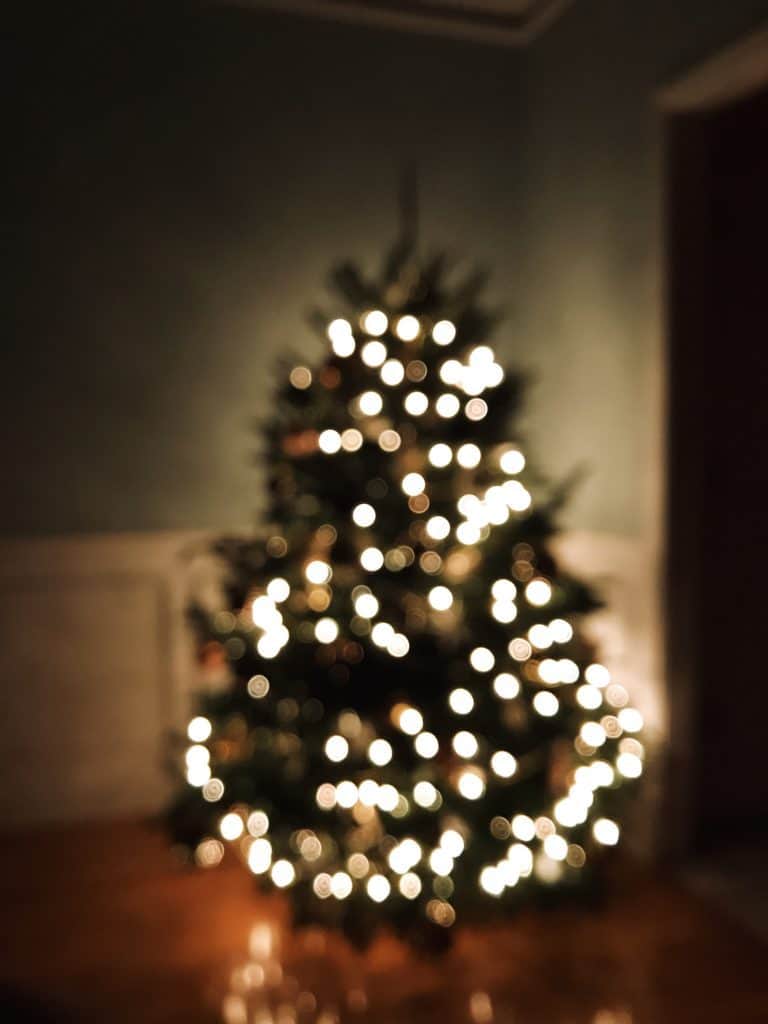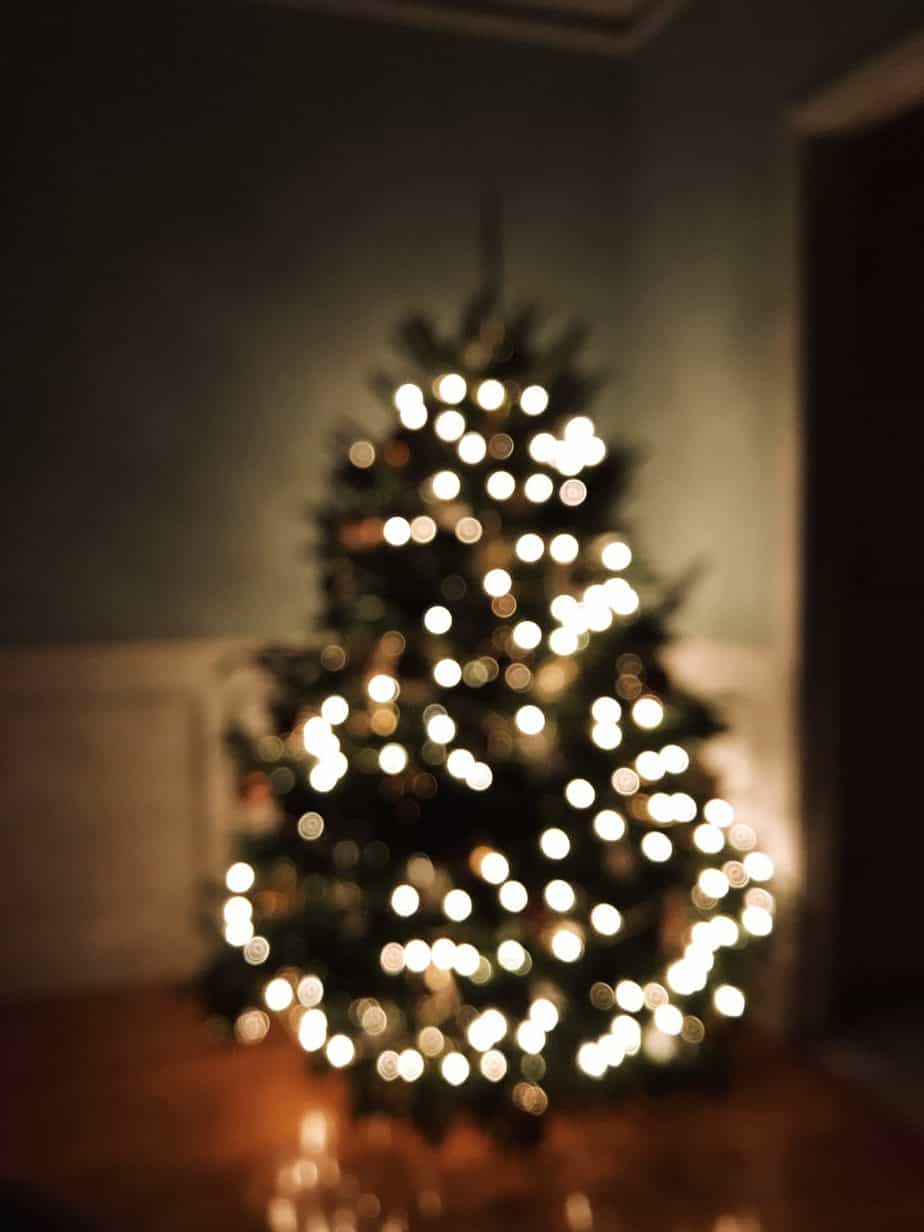 Both photos were taken with an iPhone 7 Plus.
**Xtra Xtra Bonus Tip**
Notice your photos coming our more yellow than you like? set your white balance in-camera to Tungsten!
Doesn't that sound easy? Go forward and SHOOT!
I can't wait to see your Christmas Tree Photos!!!