Fall is here and it's time for some of our favorite fall activities! If you need ideas, check out this Fall Bucket List will help turn your weekends in to a great time full of these Fall bucket list ideas. Includes Fall Bucket List Printable!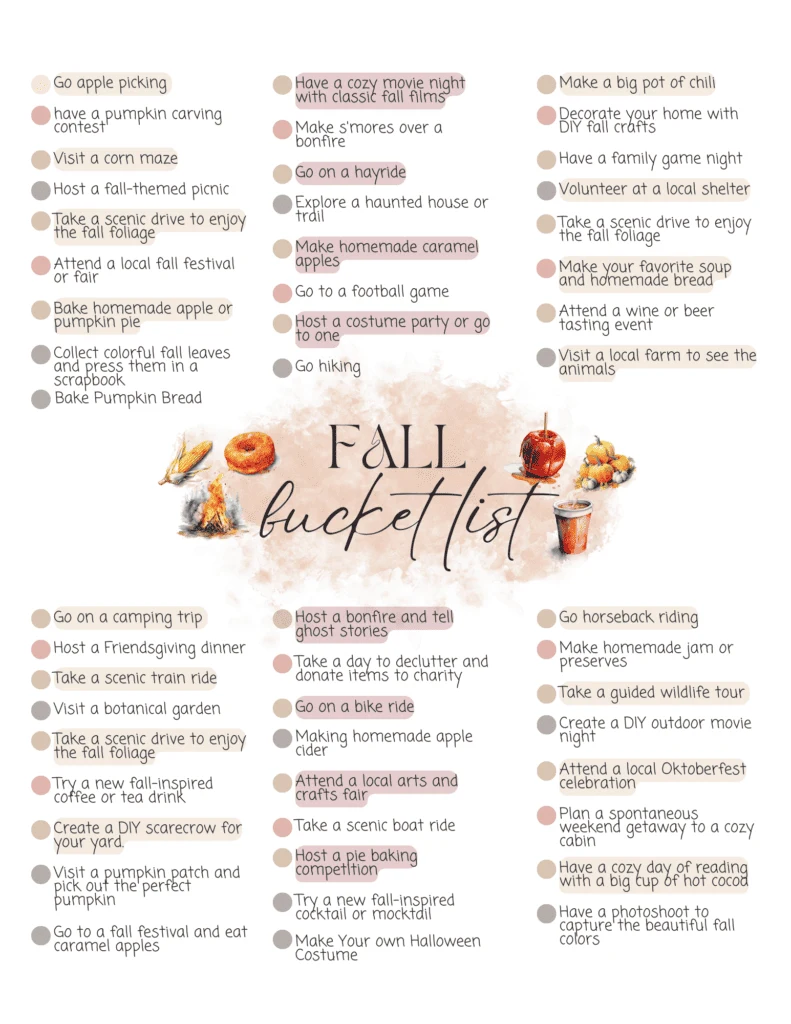 Take a deep breath early in the morning.
Do you smell it? Do you feel it?
Fall is coming!
Yes, that means it's almost time for boots, sweaters, pumpkins, apple orchards and warm drinks from Starbucks that cost an arm and a leg.
Fall is magical. It's the perfect time of year we can breathe in the crisp air, enjoy the changing leaves, put on our cozy sweaters and boots, pick up a pumpkin spice latte for a hay ride through a corn maze and go apple picking all in the same day.
n my mind, Fall only lasts 8 weeks: from the beginning of September(technically, the first day of fall is September 22nd this year) to the end of October.
Because let's face it folks, as soon as the Halloween party is over, everyone starts thinking about Christmas. Sad? Yes, True?
You bet.
Fall is without a doubt, my favorite season.
So every year, I have a fun fall bucket list of some of my favorite fall things.
?
This year, I made a fall bucket list full of some of my favorite fall activities and fun things to keep us busy all season long.
50 Fall Bucket List Ideas Fun To Try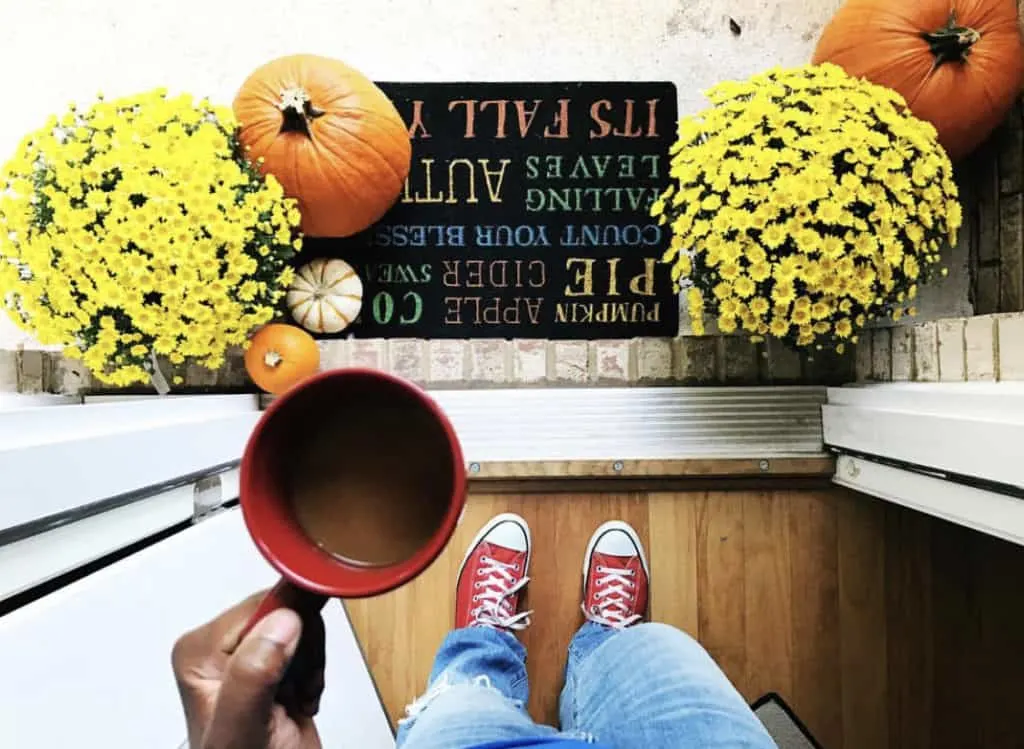 1. Go Apple Picking in an apple orchard
2. Have a pumpkin carving contest
3. Visit a Corn maze
4. Host a Fall-themed picnic
5. Take a scenic drive to enjoy the fall foliage
6. Attend a local fall festival or fair
7. Bake a homemade pumpkin or apple pie
8. Collect colorful fall leaves and press them in a scrapbook
9. Have a cozy movie night in your living room with classic fall films.
10. Roast marshmallows and make S'mores over a bonfire
11. Go On a hayride
12. Explore a haunted house or trail
13. Go to a football game
14. Host a costume party or go to one
15. Go Hiking
16. Make a big pot of Chili ( great recipe here)
17. Decorate your home with DIY fall crafts
18. Have a game night for the whole family.
19. Volunteer at a local shelter or food bank
20. Take a scenic drive to enjoy the fall foliage
21 Make your favorite soup and homemade bread
22. Attend a wine or beer tasting event
23.Visit a local farm to see the animals
24. Go on a camping trip
25. Host a Friendsgiving Dinner
26. Take a scenic train ride
27. Visit a botanical garden
28. Take a scenic drive to enjoy the fall foliage
29. Try a new fall-inspired coffee or tea drink.
30. Create a DIY scarecrow for your yard
31. Visit pumpkin patches and pick out the perfect pumpkin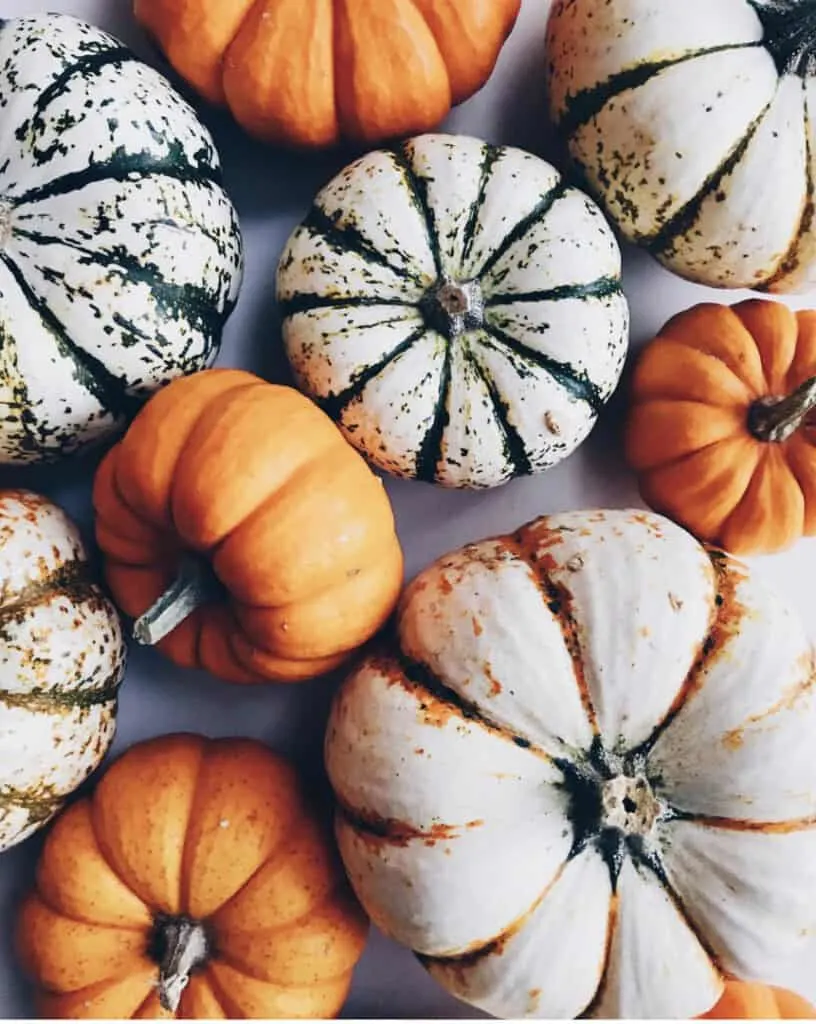 32. Host a bonfire and tell ghost stories
33. Take a day to declutter and donate items to charity
34. Go on a bike ride
35. Making homemade apple cider
36. Attend a local arts and crafts fair
37. Take a scenic boat ride
38. Host a pie-baking competition
39. Try a new fall inspired cocktail or mocktail
40. Go horseback riding
41. Make homemade jam or preserves
42. Take a guided wildlife tour
43 Create a DIY outdoor movie night
44. Attend a local Oktoberfest celebration
45. Plan a spontaneous weekend getaway to a cozy cabin
46. Have a cozy day of reading with a good book and a big cup of hot chocolate
47. Have a photoshoot to capture the beautiful fall colors.
48. Bake Pumpkin Bread
49. Go to a fall festival and eat caramel apples
50. Make your own Halloween costume.
Printable Fall Bucket List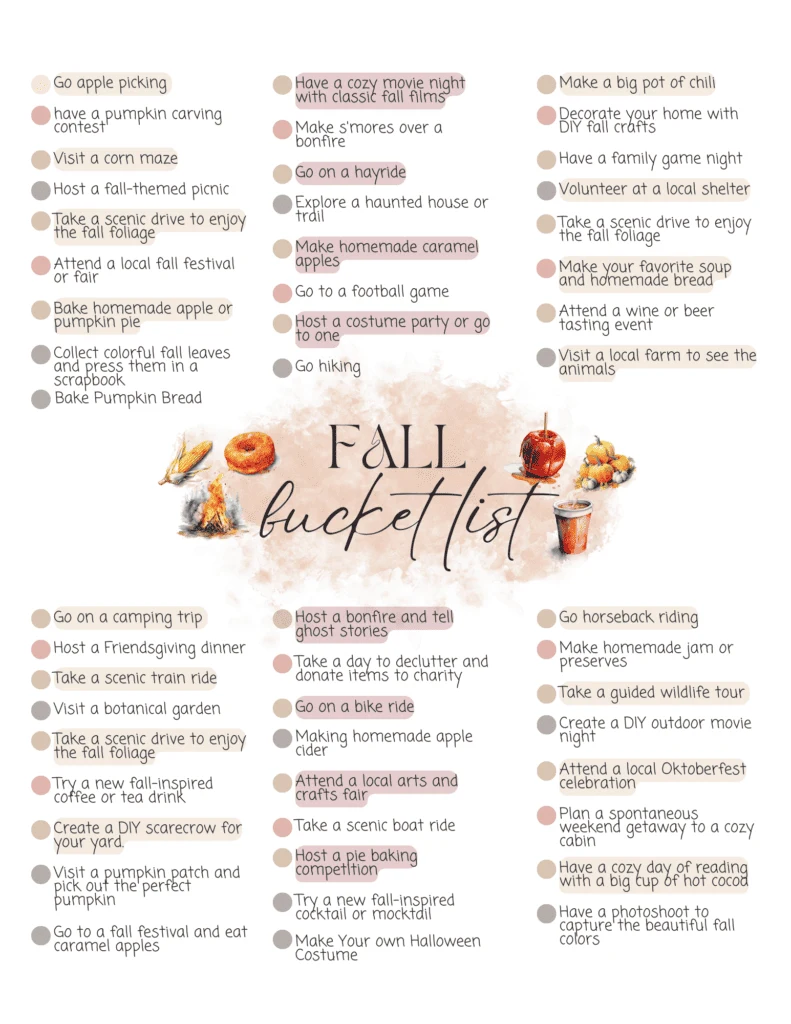 Just so you don't have to screenshot this post, I have created a printable that you can just print and use for your own family. Check off the activities as you so them! Sort of a Fall scavenger hunt! Keep reading for your free printable copy!
Download your Fall Bucket List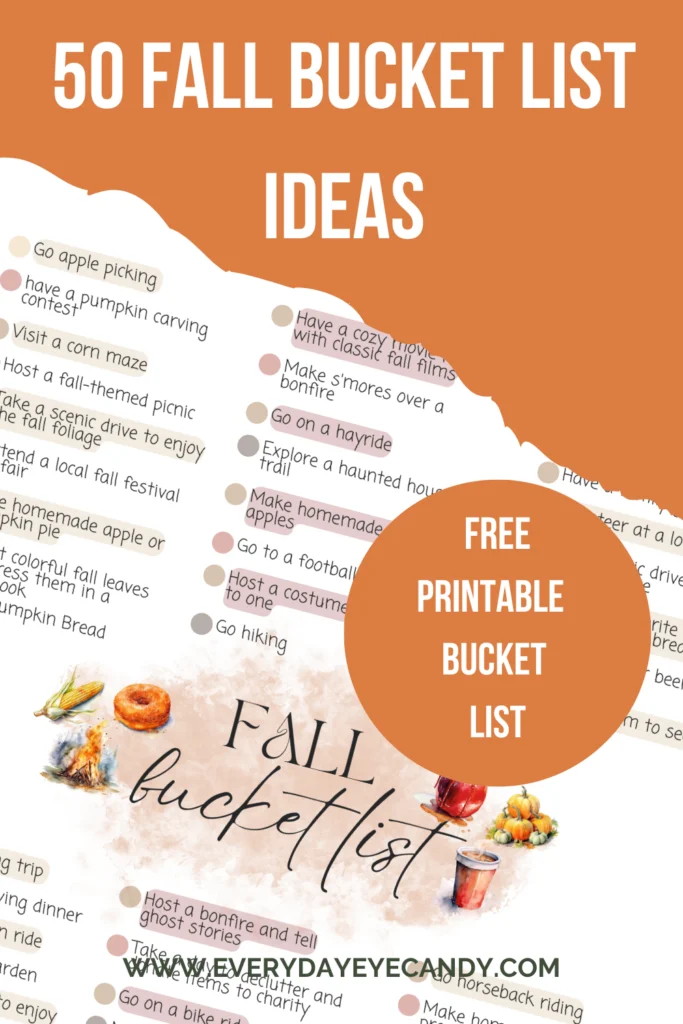 Hopefully, this autumn bucket list will help you have a great time during the autumn season.
If you do do any of these activities on the bucket list tag me on social and use the hashtag #eyecandyfallbucketlist so that I can see how many fun fall things you do this year !
Enjoy!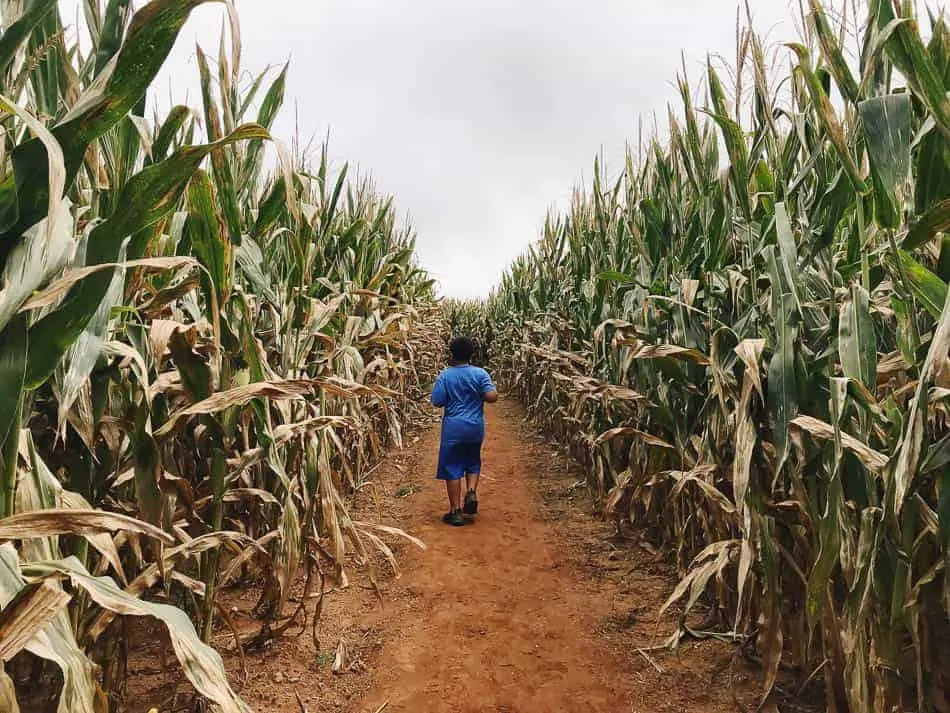 More Fall Inspiration