Fall is here and it's time for some of our favorite fall activities! If you need ideas, check out this Fall Bucket List will help turn your weekends in to a great time full of these Fall bucket list ideas. Includes Fall Bucket List Printable!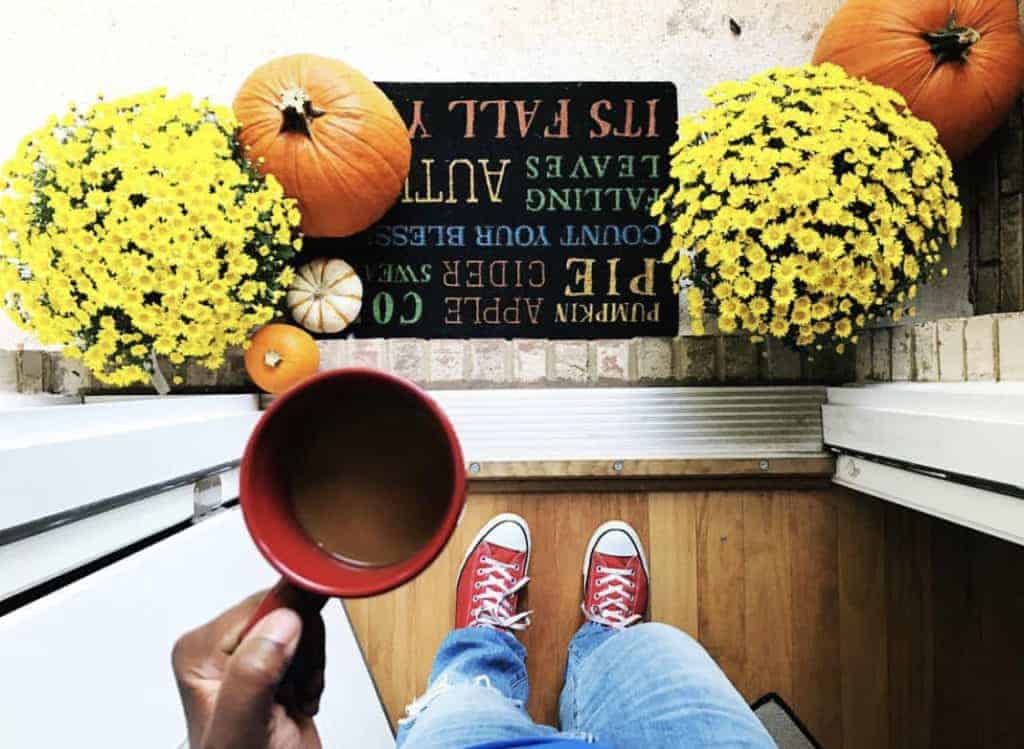 Take a deep breath early in the morning.
Do you smell it? Do you feel it?
Fall is coming!
Yes, that means it's almost time for boots, sweaters, pumpkins, apple orchards and warm drinks from Starbucks that cost an arm and a leg.
Fall is magical. It's the almost perfect time of year we can breath in the crisp fall air, enjoy the changing leaves, put on our cozy sweaters and boots, pick up a pumpkin spice latte for a hay ride through a corn maze and apple picking in the same day.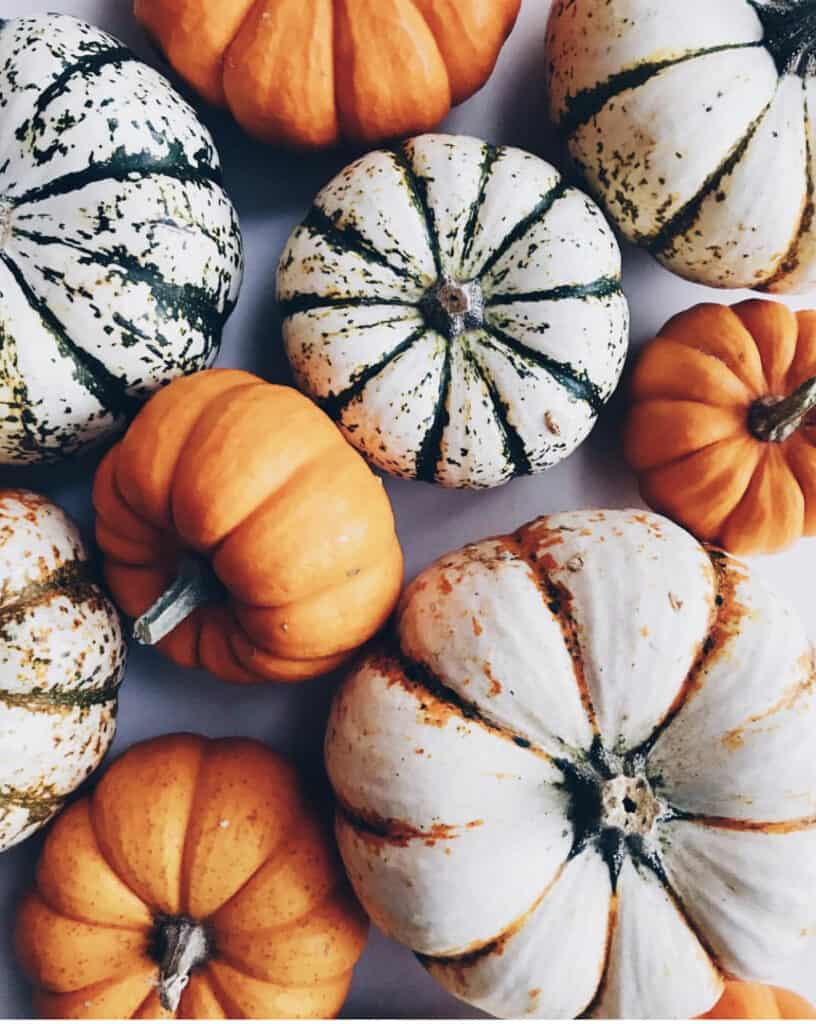 In my mind, Fall only lasts 8 weeks: from the beginning of September(technically, the first day of fall is September 22nd this year) to the end of October.
Because let's face it folks, as soon as Halloween is over, everyone starts thinking about Christmas. Sad? Yes, True?
You bet.
Fall is without a doubt, my favorite season.
So every year, I have a list of fun activities that I want to do during the short fall season and photos I want to take.
My own list of things to do.
That being said, this year, I wanted to make one for everyone. Because in this season, I feel like we need to take the time to focus on something good, so that we have the best fall ever.
So I came up with a List that we can all enjoy.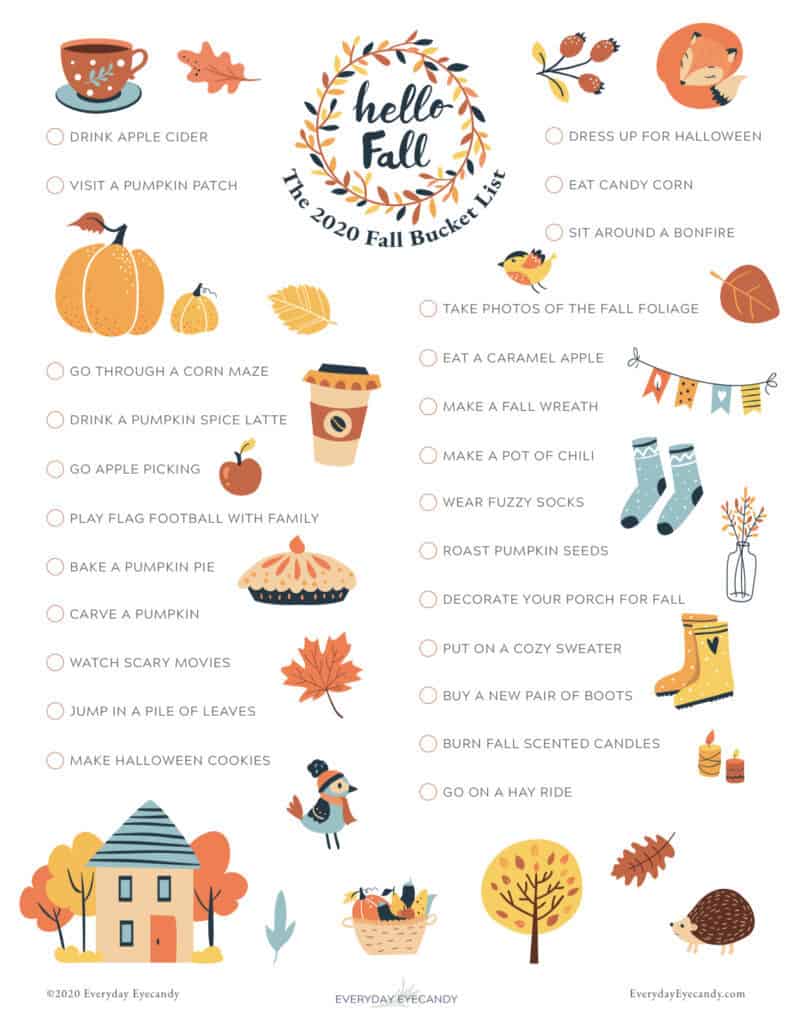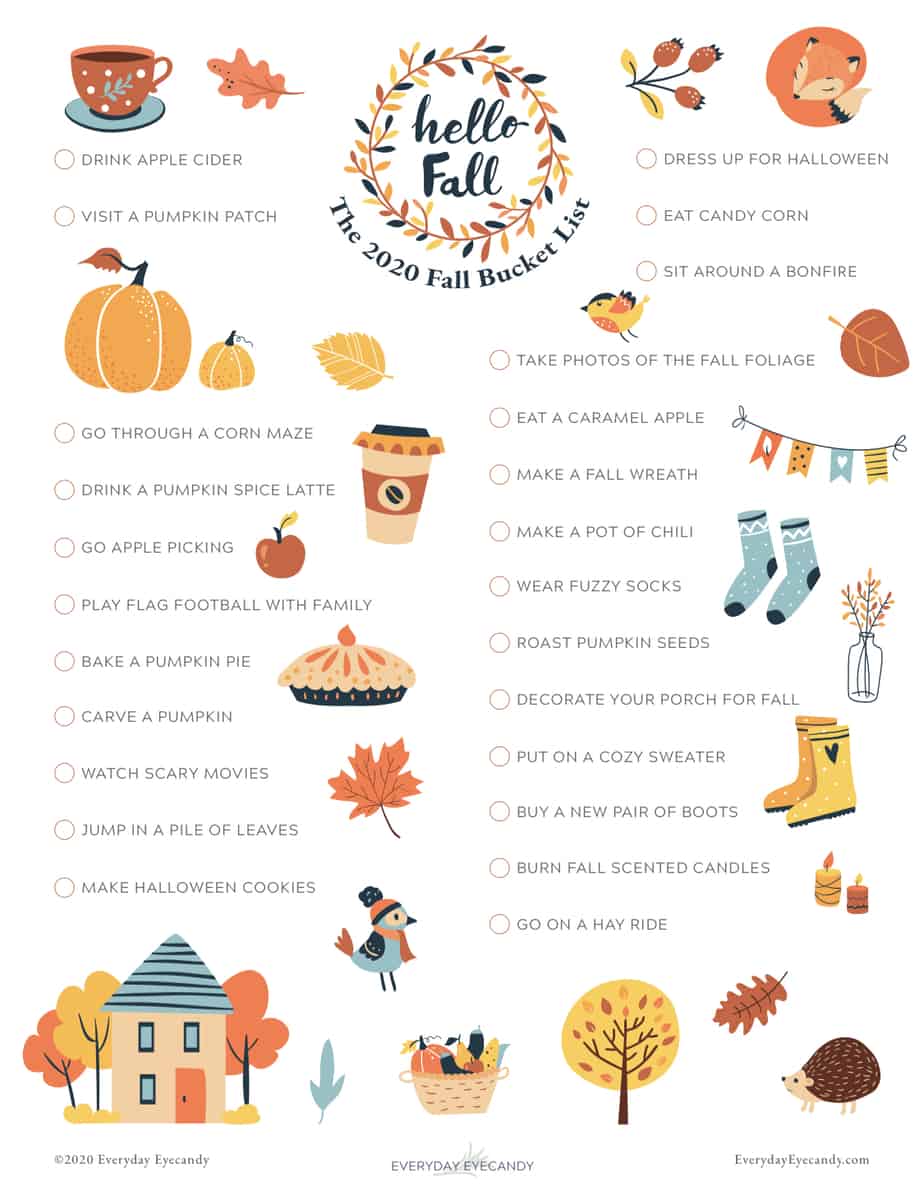 So I came up with my own fall bucket list that we can all enjoy.
This year, I've placed my favorite ideas into this FREE Fall Bucket List printable that you can print and hang up to remind you of all the fun fall activities that you could be doing this season. Just a few fun things for all of us to enjoy.
So whether it's going to a football game, a new haunted house, eating caramel apples in the crisp air under cozy blankets while enjoying outdoor fall activities.
Or drinking hot chocolate or hot apple cider at a local farm and it's fall festival or going to pick apples and making apple pie or yummy treats made from fresh pumpkins.
Or jumping in the fall leaves at pumpkin patches while making a fall craft show us all the best things you love about fall.
If you do do any of these activities on the bucket list tag me on social and use the hashtag #eyecandyfallbucketlist so that I can see how many fun fall things you do this year !
Enjoy!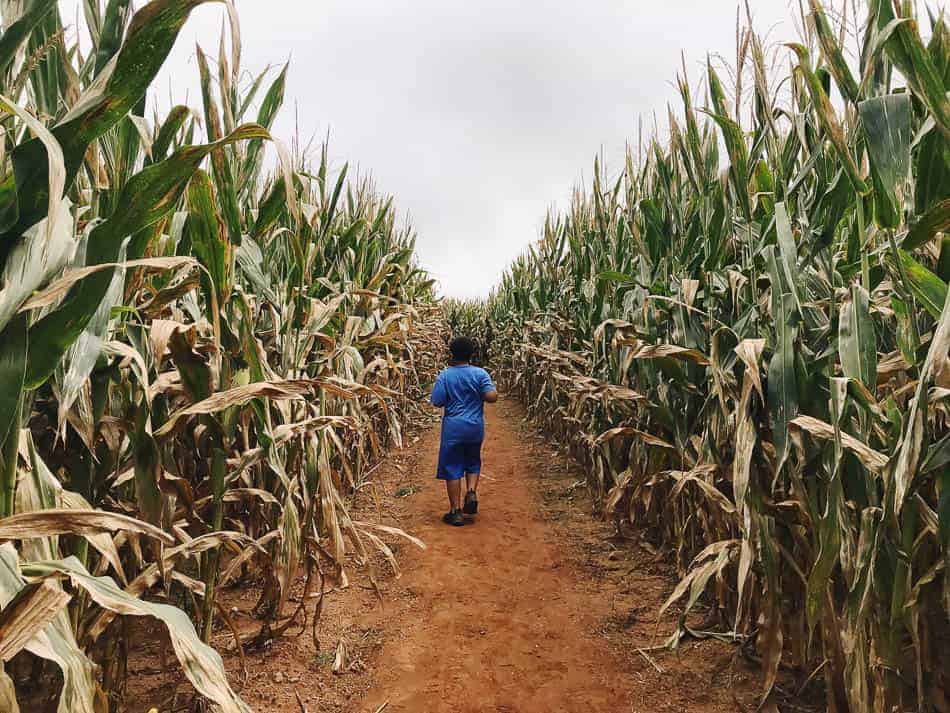 More Fall Inspiration